When we covered last year in an A-Z we rather hoped that 2021 would have a little more to offer. And it did, but not without enormous effort by the classic car community to bring back some of the events that 2020 took away from us.
After a lockdown early in the year, things really began to pick up in the spring, and many of us enjoyed a full season of events and shows, largely unhindered by various Covid-related restrictions. Some events were still impacted, but in comparison to 2020, 2021 felt almost wonderfully normal as a result.
How much is your car to insure? Find out in four easy steps.
Get a quote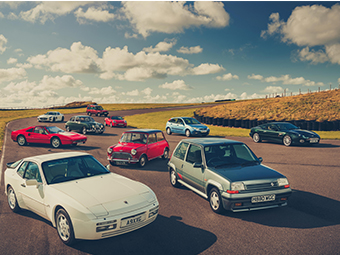 You might also have noticed that Hagerty UK has been a much livelier source of storytelling in 2021. So much so that we've had to split this year's A-Z into two parts: One you're reading now, and the next follows on December 28.
Hopefully, you've enjoyed what we've been writing about this year, and for those that read, shared, commented and took the time to chat to us on events, we thank you. For those with suggestions for topics, specific stories or events in 2022, email our editor, James Mills, at jmills@hagerty.com. Here's to the year ahead of us. Now, on with the A-Z…
A – Auctions, Allard, and Aerodynamics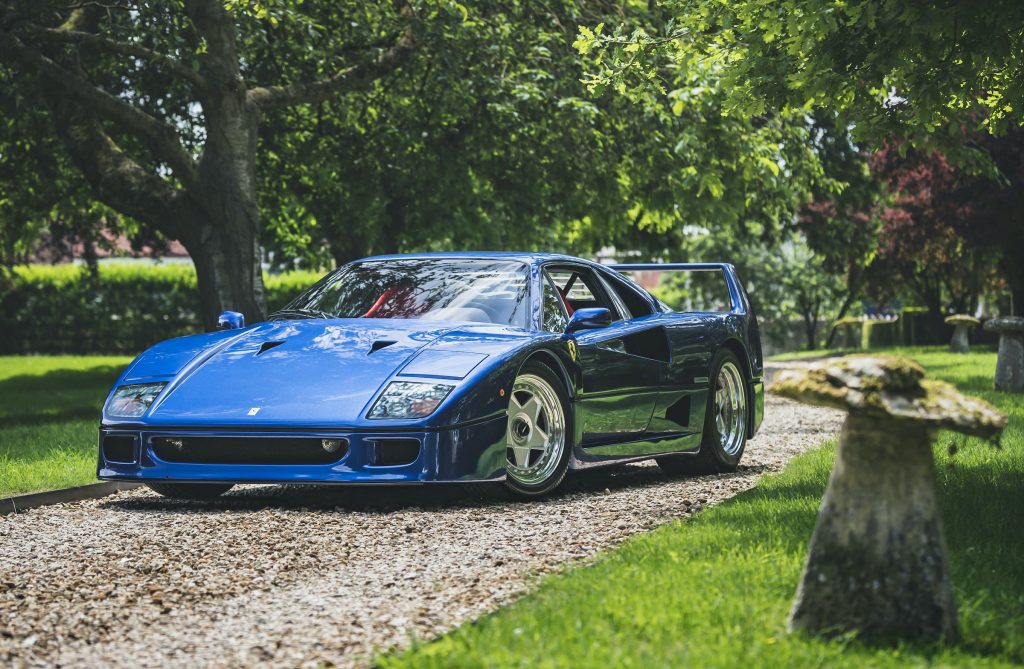 It's been quite a year for auctions, particularly those of an online nature. We saw the beginnings of this upturn last year but 2021 has carried 2020's momentum, as enthusiasts continue to snap up their dream cars – and mostly online.
We covered the first six months of 2021's auction results in the summer, but then things went mad. There was a new record for the McLaren F1 at an offline auction, and a new online record for F40 BLU, a glorious blue Ferrari F40. Homologation cars continue on their upward trajectory too – not one but two Mitsubishi Evo VI Tommi Makinen models broke the £100k mark this year.
There was plenty to concentrate on outside of the world of auctions though. Early on we drove Allard's continuation car, and we had a couple of A-themed lists too – first a selection of cars that mastered aerodynamics in their respective eras, and then 20 of the best car adverts of all time.
B – Boxster, Blower Bentley, and the BTCC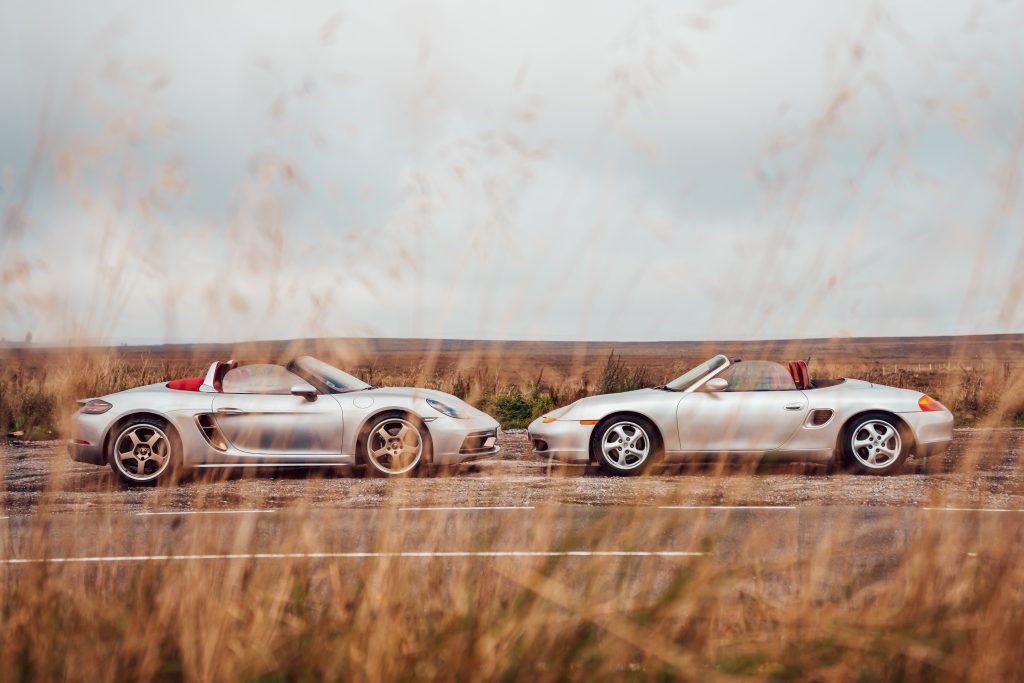 The biggest B of 2021 has probably been the Porsche Boxster, celebrating its 25th anniversary. You'll already have seen by now that we included the 986 Boxster in the 2022 Hagerty Bull Market list, and for good reason – it's spectacularly good value, but also fantastic to drive. This year we brought you both a buyer's guide, and a comparison with the very latest 718 Boxster.
We also took a look at the enduring popularity of the "breadvan" – stylistically, rather than literal bread vans (though who doesn't like a Berlingo?), drove a Blower Bentley, and took at look at the history of Brooklands.
The BTCC is another wildly popular British "B", so much so that picking a favourite era is far from an easy task – though we suspect quite a few reading this may look back fondly on the era of Rover SD1s and Ford Capris. 2021 also brought us a staggering collection of Group B icons going to auction, and at the other end of the scale, some insight into the world of commuter bikes.
C – Cruel Britannia, Connew, and Cowland
If a vibrant comment section is anything to go by, then Giles Chapman's story "Cruel Britannia: 9 British-built cars we loved to hate" has really resonated with readers this year. Some commenters may have missed the point – we celebrate these cars at the Festival of the Unexceptional, so we certainly don't have a downer on them ourselves – but most of you took it in good spirits.
Then there's the Mercedes-Benz C-class, which entered its fifth generation this year, prompting a look back at the previous four – plus the car that spawned the C-class, the W201 Mercedes 190E. We'll let you decide your favourite generation, before picking your favourite cheat from our list of the top 20 racing cheats. Talking of racing, have a read of our piece on Connew – back in the days when a privateer could turn up in F1 with a car they built in a shed.
You may have noticed this year too that TV's Paul Cowland has been a regular fixture in Hagerty, writing us a series of entertaining columns, and taking part in the London to Brighton veteran car run in Hagerty's own Knox (something you can read about further down). And not a single mention of the "other" C-word…
D – Dale, Duel, and Diana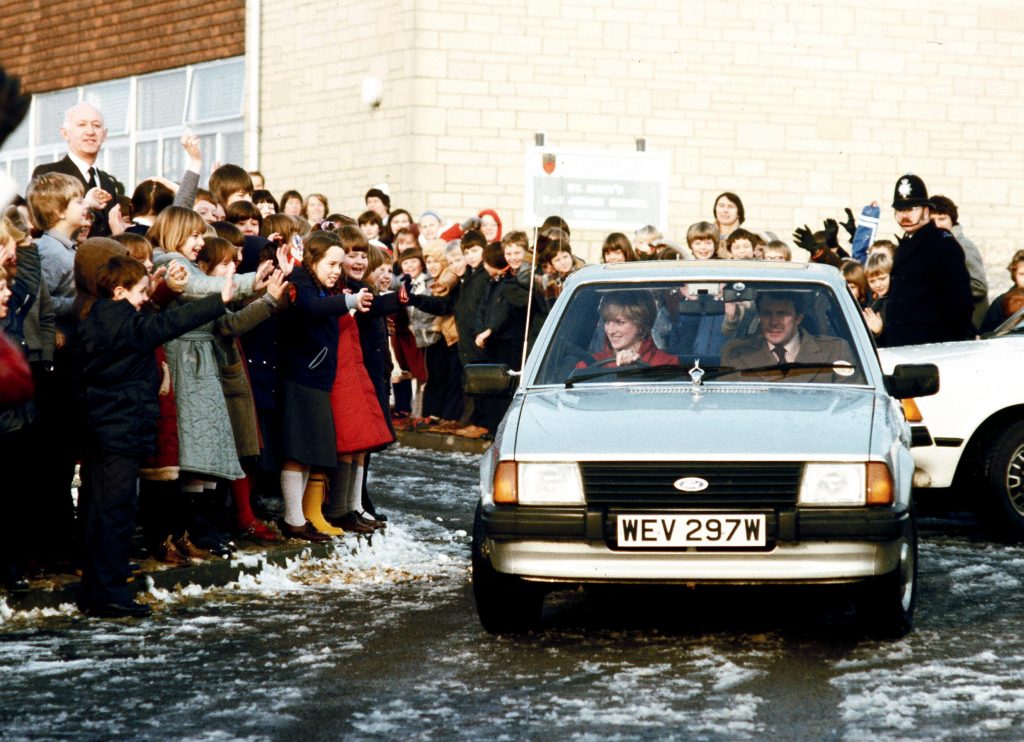 Remember Dale? The story of the high-mpg car and the brains behind it, Liz Carmichael, has become one of the car industry's great scam stories. It's a fascinating read, and even more remarkable when you consider a not dissimilar story has played out plenty of times since… people really don't learn, do they?
Then we had the story of Daredevil Debbie, a rival to Evel Knievel who certainly deserved more airtime (figuratively – she was plenty capable of airtime as a rider!), and a look at those taking the Meyers Manx dune buggy and doing their own thing with it – preserving an American legend in the process. Duel is another American legend, and Simon Hucknall got down to business on Spielberg's famous chase flick in one of our regular movie articles.
The name Diana cropped up a couple of times in 2021, mostly because a Ford Escort previously owned by the People's Princess came up at auction this year. It sold for a healthy sum too – ten times the amount of a standard Escort Ghia in the Hagerty Price Guide!
E – Elise, E-Types, and E10 fuel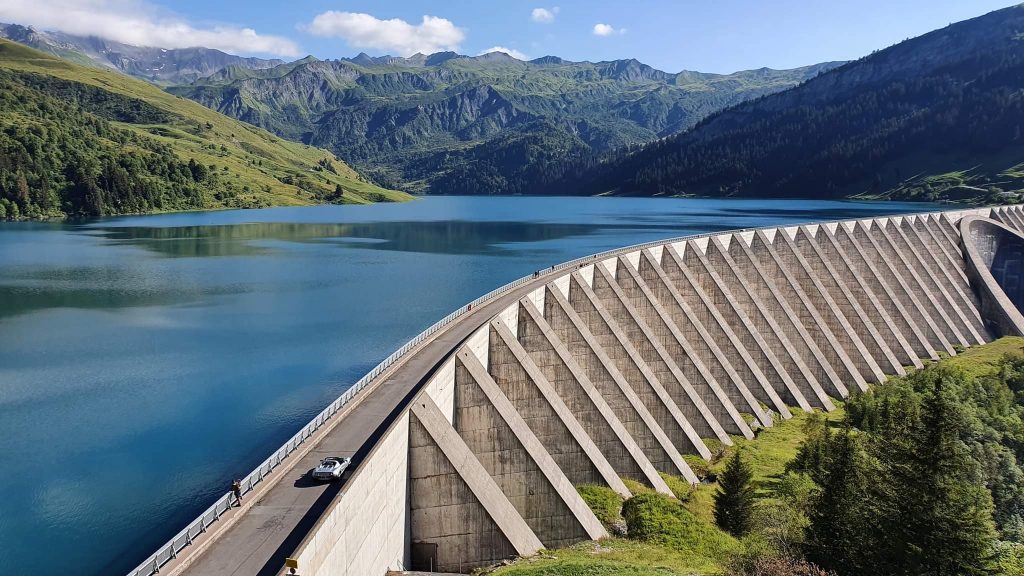 As the Boxster celebrated its 25th anniversary in 2021, another iconic sports car from 1996 turned its last wheel. The Lotus Elise is undoubtedly one of the greatest sports cars ever made, and is no less thrilling to drive today than it was 25 years ago. To prove it, Alex Goy reviewed the Final Edition for Hagerty, while we chatted with Elisa Artioli – Elise owner, and the person after whom the car was named!
Twice its age, the Jaguar E-Type also passed a milestone in 2021. Andrew English and David Lillywhite both fought for your support in March as to whether the E-Type was overhyped or deserving of the praise it's garnered over the years (and in the comments at least, most supported pro-E-Type Lillywhite). We also covered the story of test driver Norman Dewis's remarkable run to the Geneva motor show in the prototype.
"E" also covered Evel Knievel for us in 2021, as well as Everrati – one of the players in converting classic cars to electric power. But perhaps the biggest E of all was that of E10 – unleaded fuel with 10 per cent ethanol, and a real bone of contention for classic car drivers since its introduction this year.
F – Features, Fiestas, and Floored by Flaws
Freshest in the memory this year is September's fuel crisis, where panic buying, based on the news that certain pumps were running low, managed to empty the rest of them for a few weeks too. We made the best of it, giving you ten classic car options that sip less fuel than their rivals, but thankfully, the shortages didn't last too long.
The year started on a more positive if reflective note, with our story on 20 old car features we miss (which really got you talking), as well as ten classics celebrating their 50th anniversary in 2021, including the Morris Marina and Alpine A310. Oh, and another list that drew the pitchforks was 13 British cars floored by flaws (though some of you just struggled with the wordplay in the title…).
Elsewhere our colleagues in the US caught up with a person bringing Frogeye Sprites back to life, and here in the UK, we pitched the latest Ford Fiesta ST against its spiritual predecessor, the Fiesta RS Turbo. No guesses which one is better to drive, but you don't get a green stripe around your Fiesta ST…
G – Gullwings, and the Great British Car Journey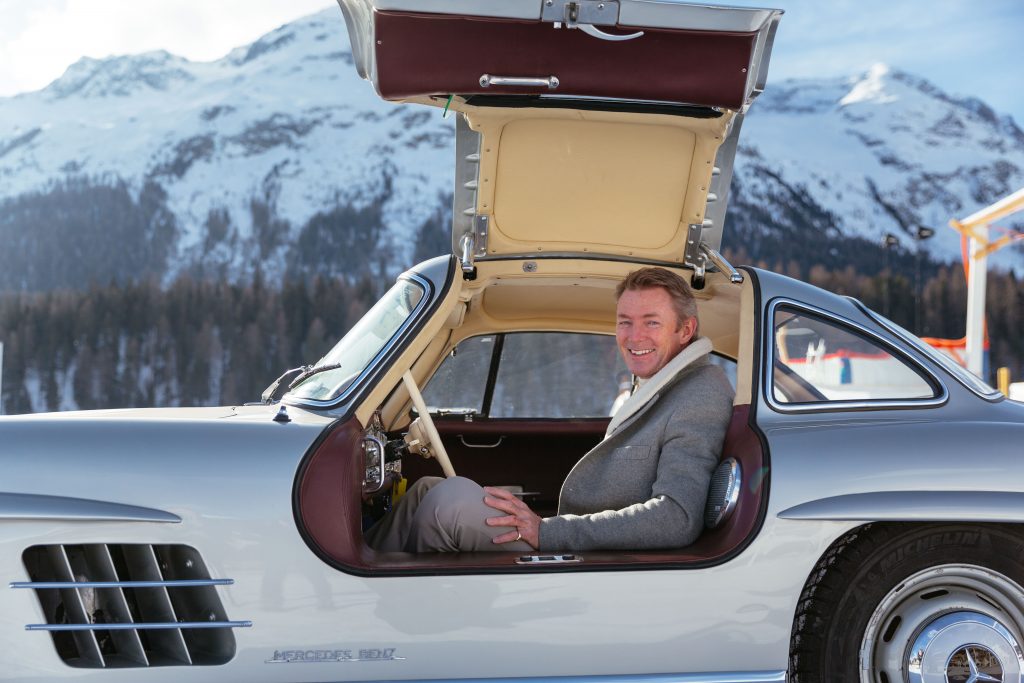 We're keeping things simple for "G" (and not just because there haven't been many Gs of note in 2021…). First up is the arrival of a new and novel car museum, the Great British Car Journey. There's a lot to like here, from the nostalgia trip that comes from poking around the cars of our childhoods, to the fact you can actually drive some of them too, with the "Drive Dad's Car" feature. More like this, please.
Our other G is for Gullwing, since writer Charlotte Vowden caught up with Simon Kidston back in June, who told us about his old Mercedes-Benz 300SL Gullwing. It was one of our ongoing "The One That Got Away" series of features – and in Kidston's case, that car was one formerly owned by his father.
H – Hammond, Homologation, and Hopkirk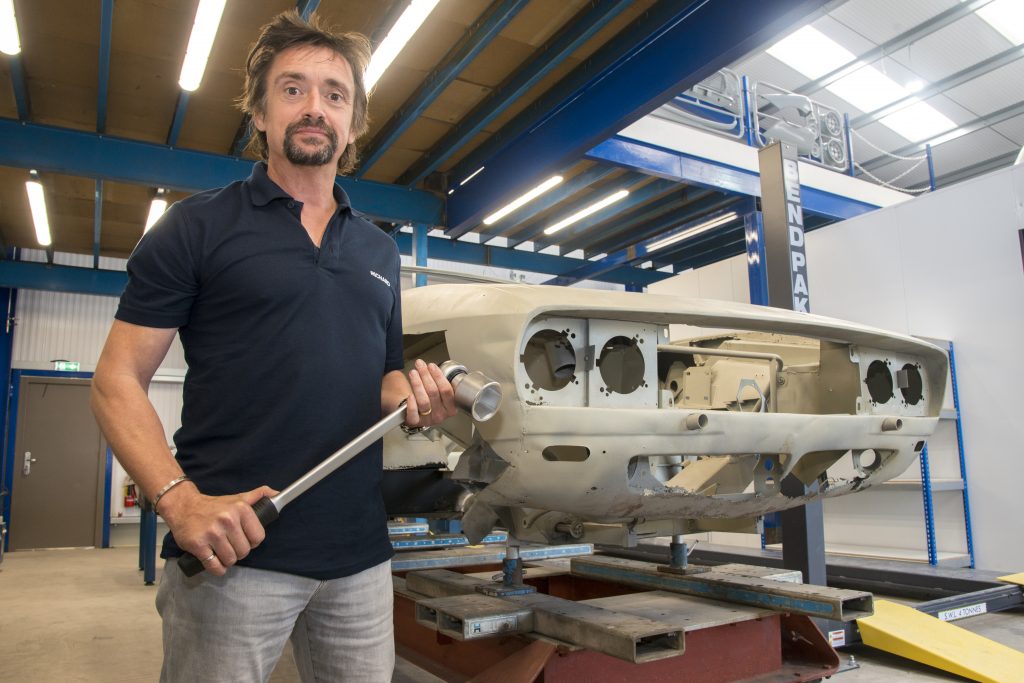 TV shows Top Gear and The Grand Tour have long been an acquired taste for car enthusiasts, and particularly those interested in certain classic cars – neither show has been overly kind to their challenge cars over the years. But presenter Richard Hammond is getting stuck further into the world of classics than most, and this year started his own car restoration shop.
Called The Smallest Cog, Hammond's shop is something of a nod to his grandfather, who worked in coachbuilding. And the presenter really went all-in, selling several of his classics to help fund it. We caught up with Hammond at the launch.
Rallying was a theme this year too, both in the form of homologation specials, and then an interview with Monte Carlo Rally winner Paddy Hopkirk – who was yet another interviewee in our series, The One That Got Away.
I – Italia, Italian Job, and Indianapolis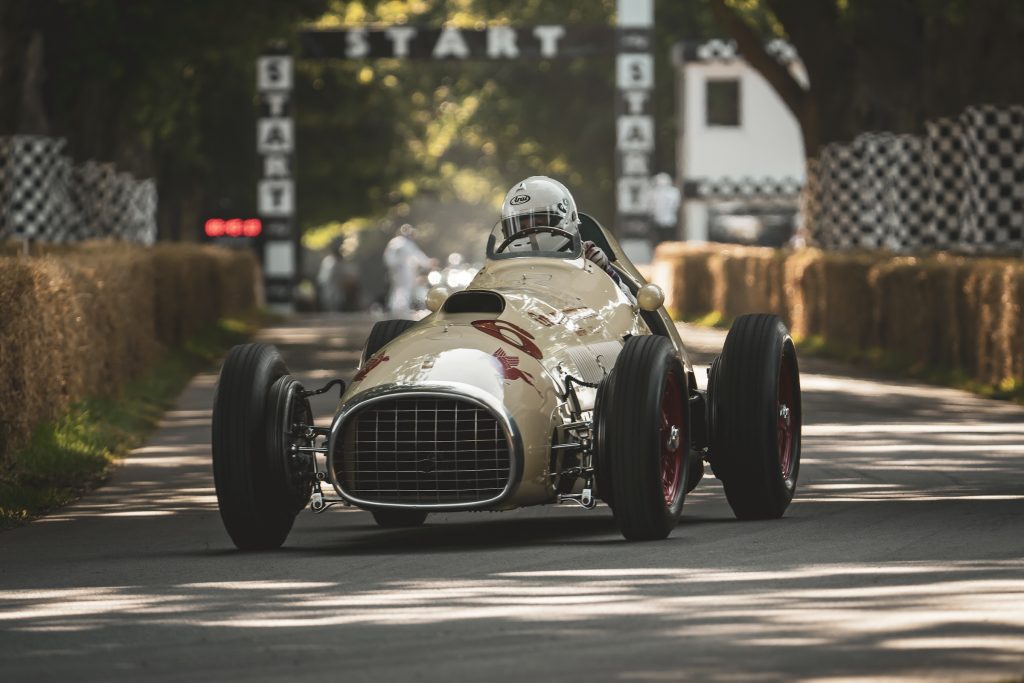 "I" is for Italia – specifically, the Ferrari 458 Italia. We pitched it as a future classic this year, and then as if to back that up further, included the last naturally-aspirated V8-engined Ferrari in our 2022 Bull Market list. It's a truly special car, and while Ferrari's recent output has been great, it's difficult to say Ferrari has topped the 458 either.
Also with an Italian theme, Simon Hucknall's latest movie feature looked at The Italian Job – Remy Julienne's stunt spectacular and one of the defining movies of the 1960s. While not strictly a car movie, its Minis and Alfa Romeos – plus that Lamborghini Miura – were as iconic as the cast or the music.
Finally, back in July we heard from Queenie Louwman, whose first Ferrari experience was an enviable one – driving a 1952 Ferrari 375 Indianapolis at the Goodwood Festival of Speed. In another ten years or so most people's first Ferrari experience will probably be some kind of SUV…
J – Japan, and Jon Bentley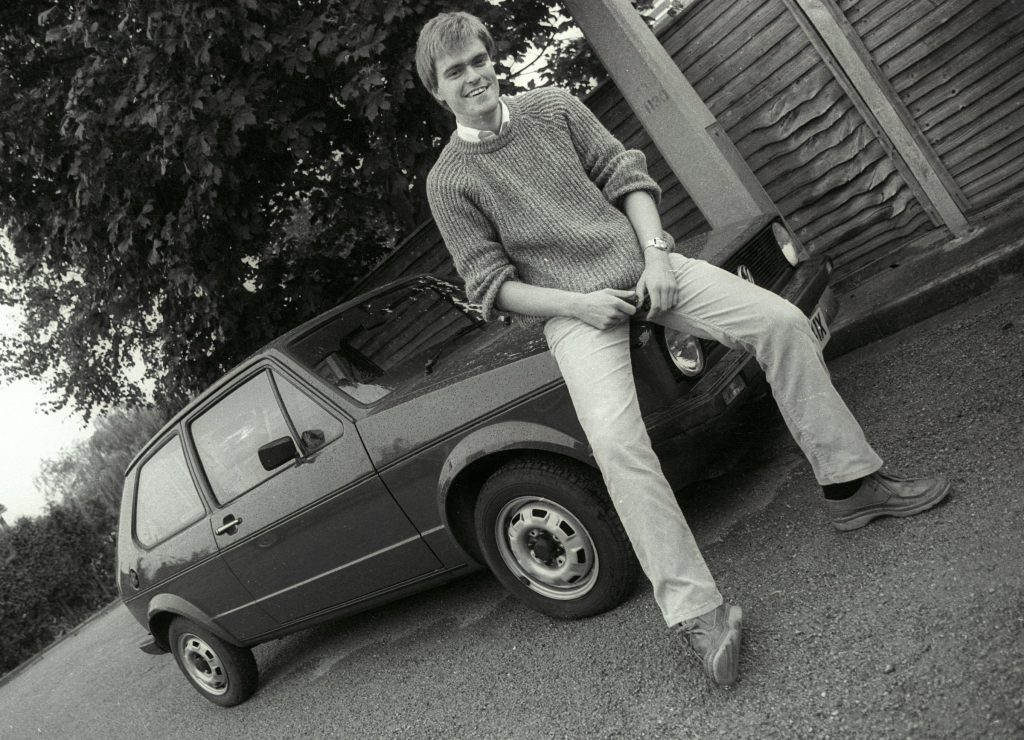 Japanese cars are making an increasingly big splash in the classic car world. So often looked down upon by those into more 'traditional' classics from Europe and the US, a new generation that grew up with the best Japanese models from the '80s and '90s are dragging them into the limelight. That much is true from some of the auction results for those Group A machines.
But there's interest at the lower end too, so this year we suggested a handful of Japanese models with a more unexceptional spin. The great news is most are very affordable indeed – if you can find one that has managed to avoid the dreaded tinworm.
Hagerty welcomed Jon Bentley as an occasional writer this year, too. Jon is quite a fan of unexceptional classics himself and was one of this year's Festival of the Unexceptional judges. But Jon, who has been around the world of cars and tech for some time now, was kind enough to regale us all of his VW Golf that got away, and how he once squeezed Clarkson into the back of it.
K – Kit cars, Kei cars, and Kingsley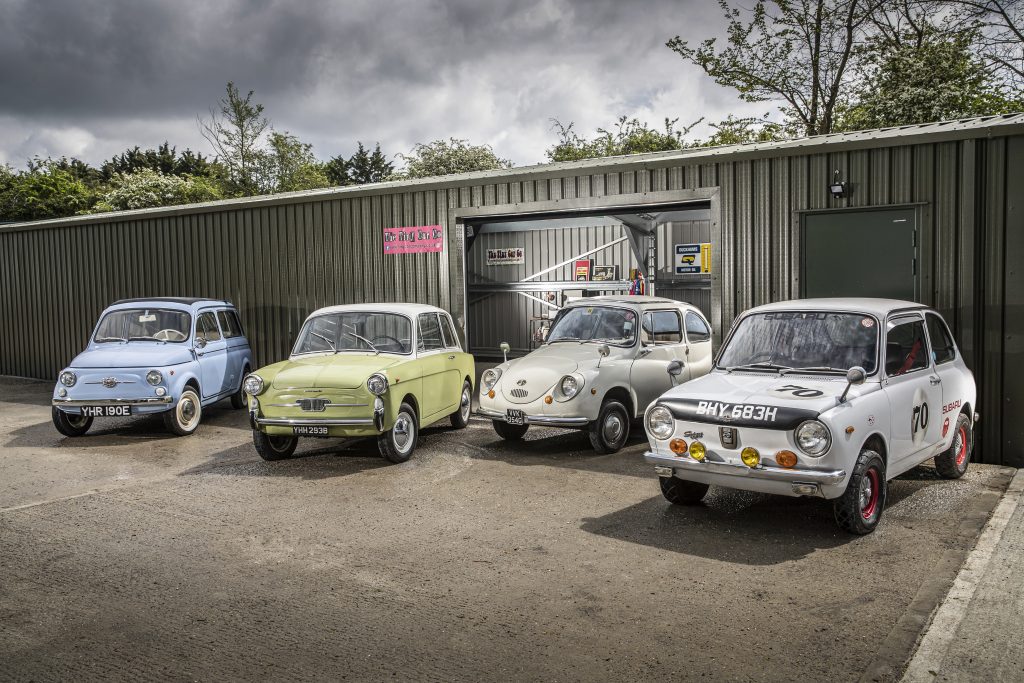 As it turns out, some quite interesting elements of the classic car world can be classified under the letter K. Kit car enthusiasts might be interested to read our list of ten great classic kits, while contributor Alisdair Suttie, a kit car owner himself, explained back in July why an old kit car is one of the best ways to get into classic motorsport – often more affordable and more interesting than the more frequently-trodden paths.
Another interesting route into the classic world is that of kei cars – Japan's regulated micro-car vehicle class. They're not always easy to come by, particularly those prior to the 1990s or so, but back in June, John Simister visited a business that specialises in the tiny vehicles.
If you prefer your sports cars slightly (but not a great deal) larger then our story on the oft-forgotten Kia Elan may be of interest, while taking a significant step up in size, we drove the Kingsley Range Rover restomod this year too – a classic you can use all year round. Oh, and K is also for Knox – talked about here by Paul Cowland, who tagged along on the London to Brighton veteran car run.
L – Lockdown, Luxury, and Lotus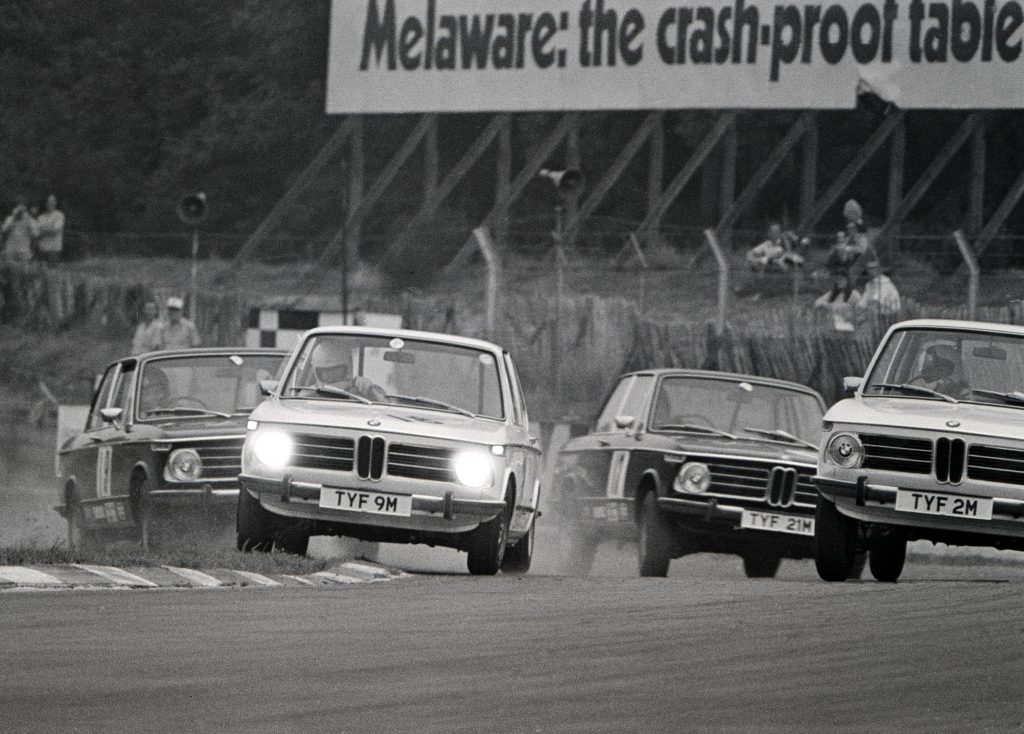 We've tried to avoid mentioning Covid here as we'd already grown tired of that in early 2020, but you might have forgotten that the early part of 2021 was once again dominated by lockdowns. We went over the government's roadmap for reducing restrictions – something that, in concert with the vaccine roll-out, was going so well until Omicron popped up a month or two ago…
In sillier political news, we looked at the old Lords vs Commons races this year, when politicians settled their differences in a manner we'd all like to see more of: wheel to wheel racing.
If luxury is more your thing, then one of our popular list features this year focused on those cars that attempted to miniaturise luxury, from the Renault 5 Monaco to the Mini by Goodwood. And L is also for Lotus: As well as getting to see the new Emira this year, contributor Nik Berg bought a Lotus of his own – an Esprit, that he bought sight unseen…
M – MGF, MX-5, and Murray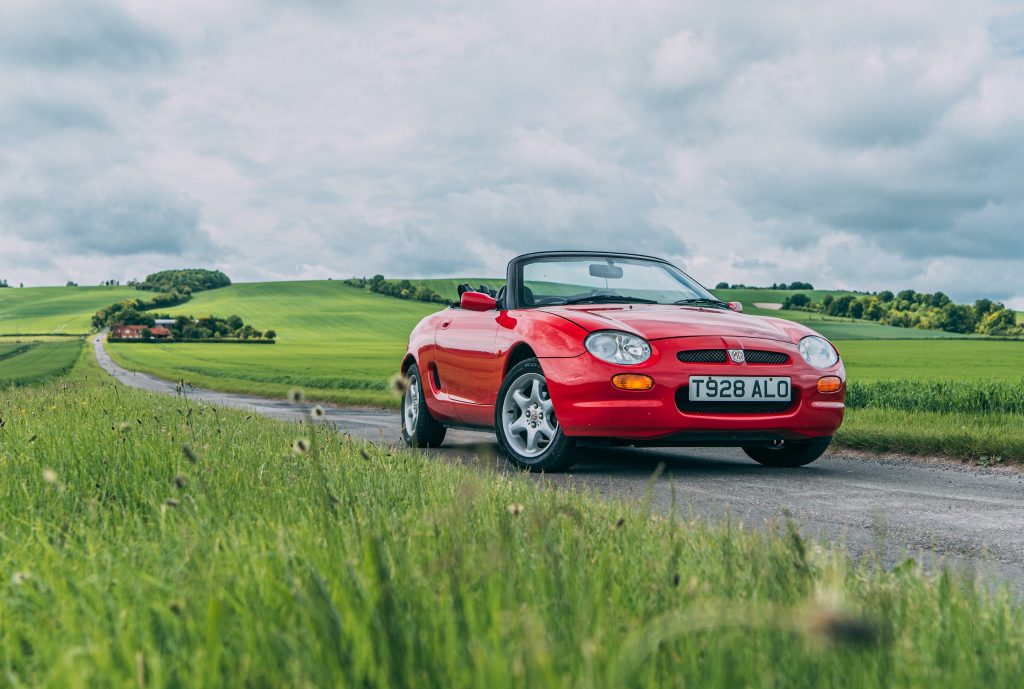 You can't have the letter M without two names inexorably linked to the world of sports cars: MG, in the shape of the MGF specifically, and its rival, the Mazda MX-5. We drove both this year, the MX-5 very early on for a Retro Rewind with its modern-day equivalent, and we got a taste of the MGF back in the summer to find out whether Hagerty assistant editor Antony Ingram had been overlooking it all these years.
One of the most exciting cars we drove this year though was the MST Mk2 – a Mk2 Ford Escort built from the ground up, albeit also significantly tuned over a regular Mk2, with a 2.5 Duratec engine and all manner of customisation options. Also in Ford news was the Mondeo. Production is ending in 2022, so we took a look back at the car's history.
Mitsubishi's UK history is coming to an end with the importer pulling out of the country. As part of the process, Mitsubishi UK sold its incredible heritage fleet in 2021, with everything from the very first UK-registered Colt Lancer from 1974, to a Tommi Mäkinen Evo VI – which subsequently sold for more than £100k. You could get a few bottles of milk for that – carried by a vintage milk float, obviously…
Sadly in 2021 we also lost Murray Walker. A part of Formula One racing and more for as long as most of us can remember, we covered the huge number of tributes paid to the excitable commentator following his passing.
That's it for the first half of our 2021 A-Z – check back on December 28 for part two!