The period following the Second World War saw an explosion in personal mobility, as improvements in technology and an economic boom intersected to bring cars and motorcycles within reach of millions of ordinary citizens.
But running a vehicle is one of life's more significant expenses, so there has always been a market for cars that keep ownership costs to a minimum – particularly when it comes to filling up with fuel.
How much is your car to insure? Find out in four easy steps.
Get a quote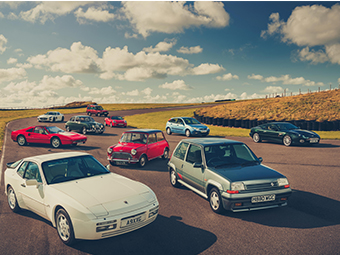 That need for low running costs has never really gone away, and as we live through yet another fuel crisis with drivers queueing around the block to top up their tanks, our own thoughts turn to classic and modern-classic cars that put fuel economy front and centre.
Here then are ten go-further models, from fuel-sipping people's cars to comfortable cruisers, that will help you eke out the maximum number of miles from every gallon of fuel in the tank – along with a rough idea of the economy you can expect from each (though as our American colleagues would say, your mileage may vary). After all, it's not just owners of electric cars that should get to swish smugly past service stations. And should any of our suggestions tickle your fancy, we've also found an example for sale, at the time of publication.
BMW 525e (30mpg+)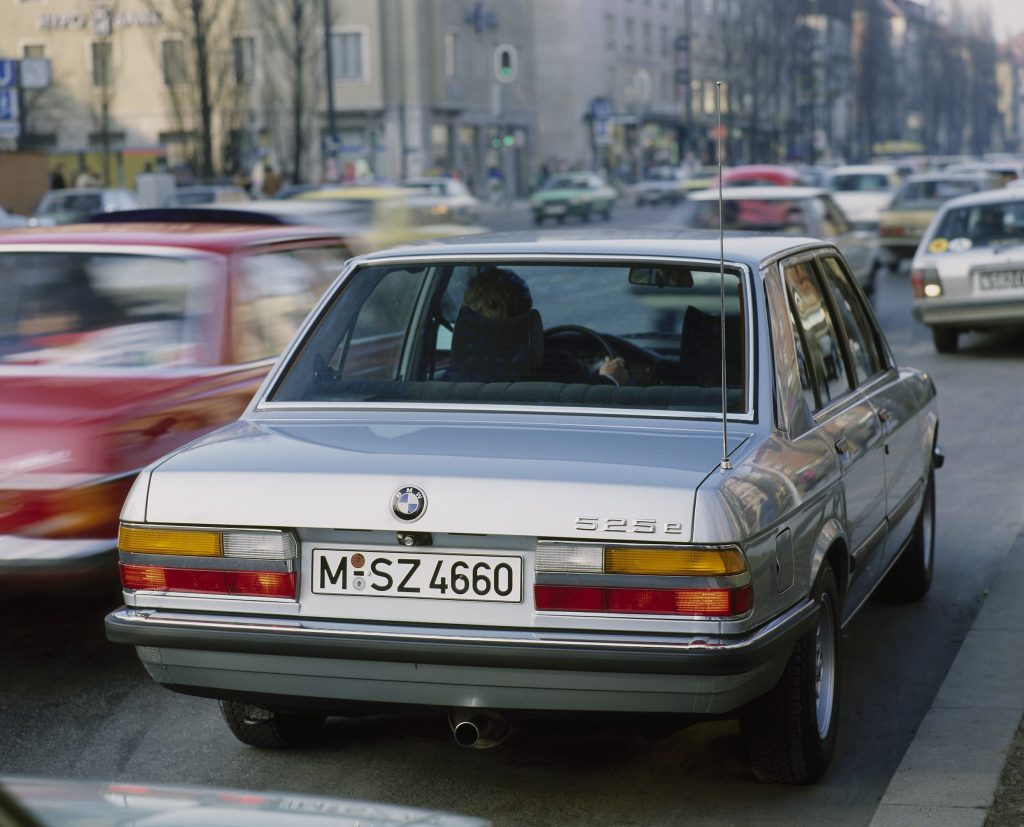 Much like the Mercedes 300D elsewhere in this list, the E28-generation BMW 525e (known as the 528e in the United States) was an attempt at having one's black forest gateaux and eating it, combining in this instance the characteristics of an Ultimate Driving Machine with a thirst akin to far smaller, lighter cars.
While Merc went diesel though, BMW instead tuned a 2.7-litre, 'M20' inline six for torque rather than power (with a diesel-like red line at 4500rpm and a higher, 11:1 compression ratio), an automatic transmission that locked its torque converter early to minimise transmission losses, and a tall final drive. The result? 30mpg in normal driving and 40mpg on a gentle motorway jaunt, and not a drop of DERV required.
One we found: 1984 BMW 525e on Car & Classic, £12,995
Mercedes-Benz 300D (30mpg+)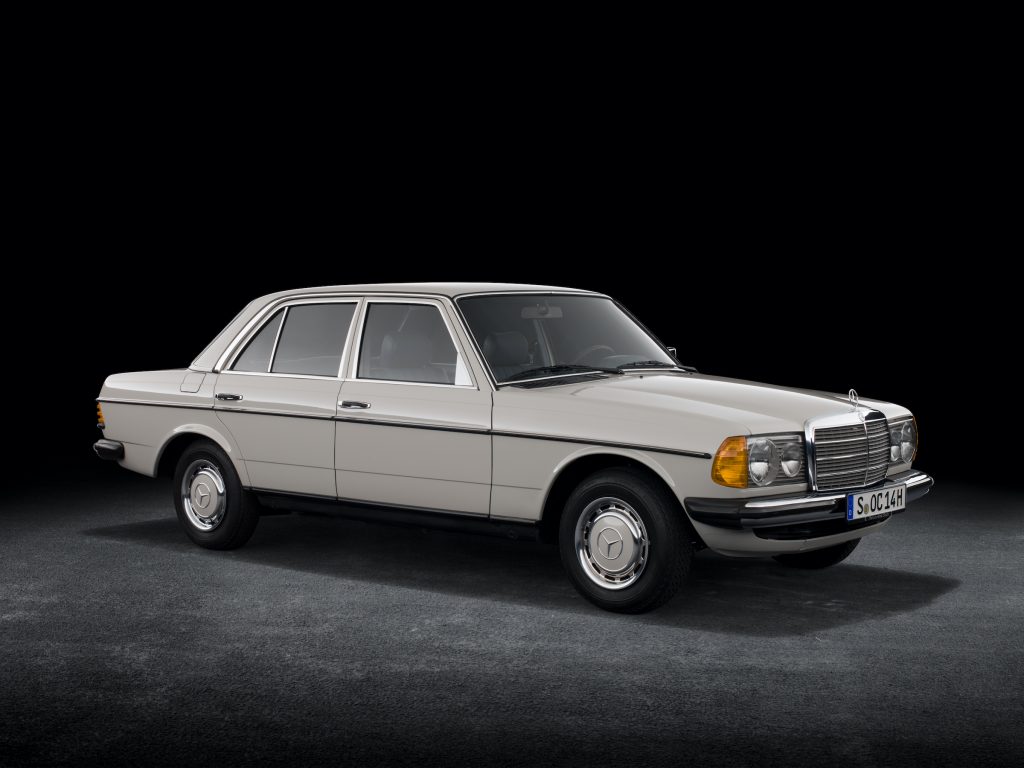 Tiny, lightweight cars are all well and good, but occasionally one needs a car with longer legs. That's where, for many decades, companies like Mercedes-Benz have come in, and on the used market, perhaps the most numerous example of the German brand's foray into frugal luxury is the W123-series 300D.
As the D suffix implies, we're talking diesel. The fuel pump and injection are mechanically actuated, and while 79bhp and 1.5 tonnes means you won't be in a hurry (it'll grumble you to 60mph in around 20 seconds), the old OM617D inline five will certainly get you where you need to go. While a real-world 30-ish miles to each gallon is thirstier than many here, it's not bad for a car from the 1970s that will earn appreciative comments at a car meet, can cope with everyday use, and offer long-distance comfort.
One we found: 1983 Mercedes-Benz 300d on Car & Classic, £12,900 (LHD)
Citroën 2CV (40mpg+)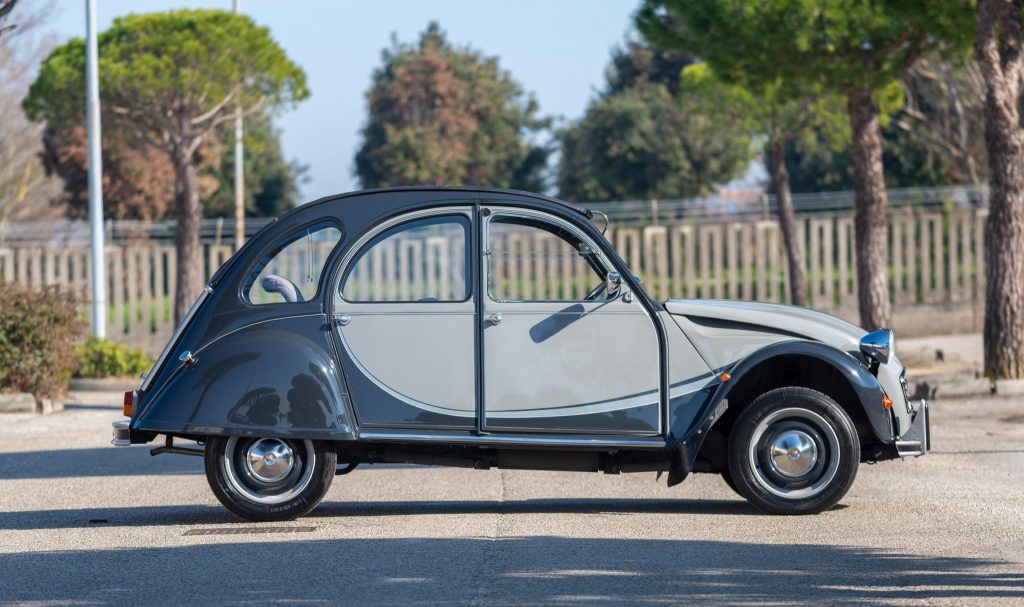 It would be inaccurate to describe the Citroën 2CV as the original economy car, but it certainly redefined economy by making it a holistic concept. The 2CV wasn't just light on fuel, but light on every possible associated cost that arose from driving. Economy was designed into its very core; cheap to build, cheap to buy, cheap to maintain, and cheap to repair.
As such, the fact it'll do 40mpg fairly easily, and with a light right foot as much as 60mpg, were almost incidental compared to things like the hilarious ease of servicing and absence of anything to really go wrong. As a classic, restoration can now add expense, but 2CVs are among the best 'daily' classics for all the reasons they were among the cheapest cars to run of their era, too.
One we found: 1959 'ripple bonnet' Citroën 2CV on eBay, £9495
DAF 33 (40mpg+)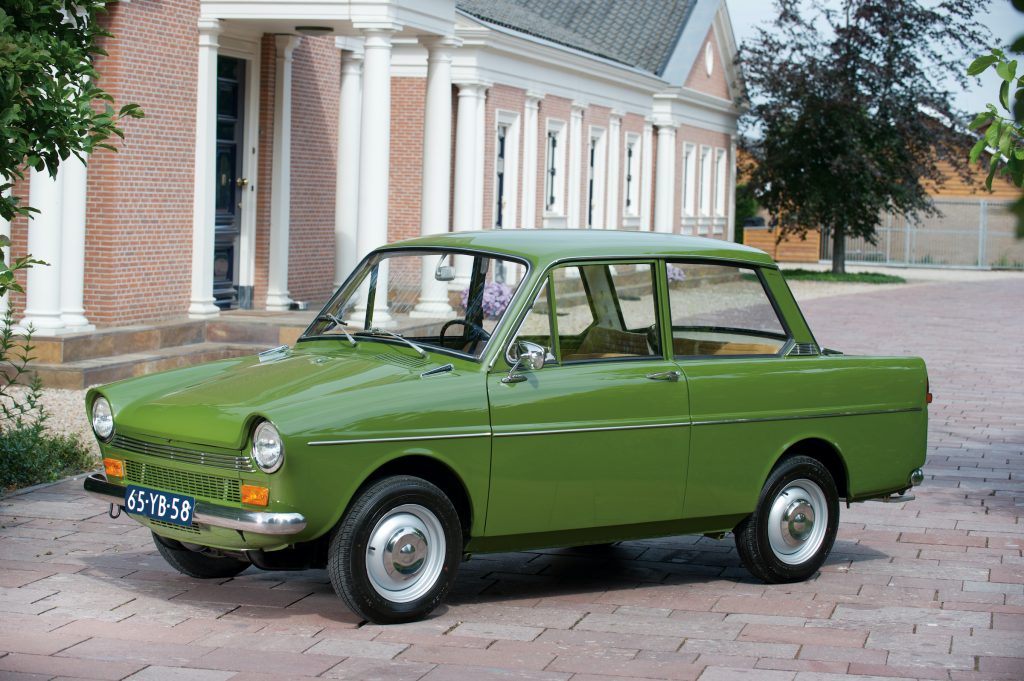 It's a neat coincidence that so many modern hybrids use a form of continuously-variable transmission, because back in the 1960s the Dutch maker DAF was doing likewise and reaping the benefits of low fuel consumption just as those hybrids do today.
Contemporary tests quoted economy of between 38-48mpg, so we reckon a realistic 40-plus miles should be possible on every gallon; not bad for a car that debuted in 1967. The DAF 33's compact and lightweight 746cc flat twin can take some credit for its miserly consumption too, but the Variomatic transmission helped keep it in a sweet spot for performance and economy.
One we found: 1973 DAF 33 de Luxe on Marktplaats.nl, €6750 (LHD)
Fiat 500 (45mpg+)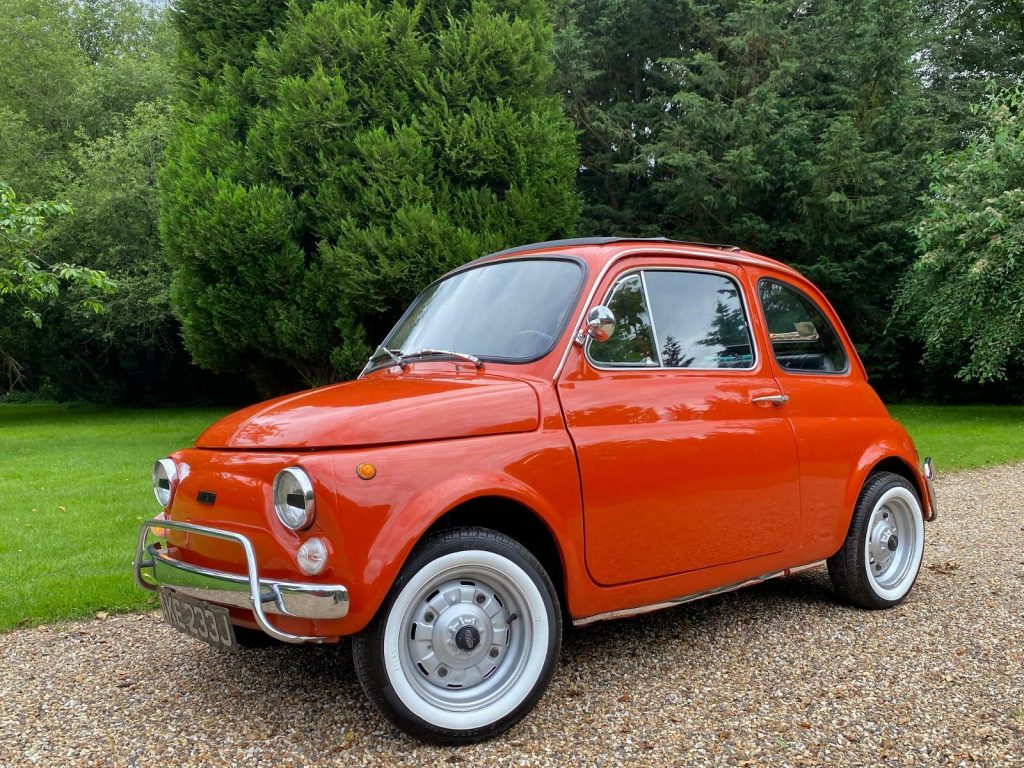 Europe's post-war 'people's cars' have always been, quite unsurprisingly, economical to run. But by virtue of being among the tiniest and lightest, and powered by one of the smallest engines, the Fiat 'Nuova' 500 introduced in 1957 sipped fuel slower than most; officially, at a rate of 62.7mpg.
In reality, 45-50mpg could be expected. And with (initially) only 13bhp at its disposal from 479cc, it's fair to say some of that economy came from an inability to trouble the kind of speeds at which air resistance becomes a problem. The good news though is that Fiat maintained the car's economy even as performance grew. Even the last, watercooled 'Bis' versions of the 126 that replaced it were still delivering 64mpg at 56mph – but now with a more usable 72mph top speed.
One we found: 1971 Fiat 500L on eBay, £8295 (LHD)
Reliant Robin (50mpg+)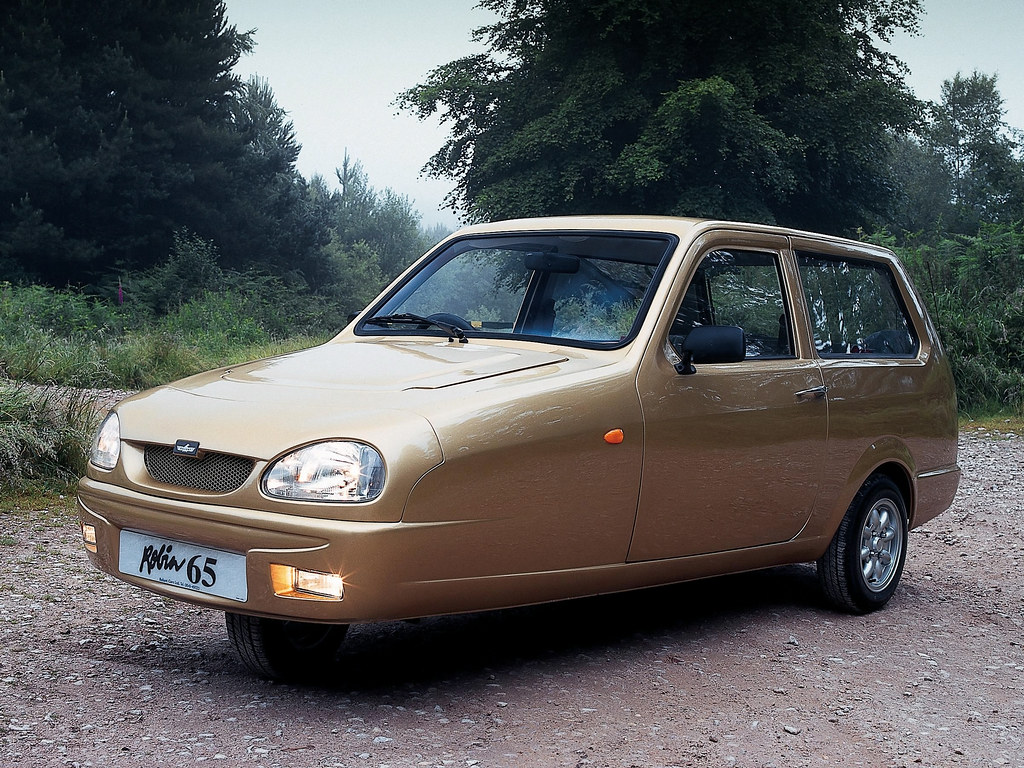 No sniggering at the back. You can either bludgeon your way to excellent economy – using technology to mitigate inherent inefficiencies like size and weight – or you can design it into the car from the outset. Reliant certainly did the latter when it created the Robin and Rialto, and while not without their flaws, fuel consumption was not among them.
Contemporary tests reported an easily-achievable 50mpg, and some owners will no doubt have returned even more. What you lose in lateral stability you gain in low weight (aided by an all-alloy engine), low rolling resistance (you're a tyre shy of most cars), and a dart-like shape beneficial for aerodynamics. As an added bonus to the Robin and Rialto's economy, they're also among the most affordable on this list to buy on today's used car market.
One we found: 1997 Reliant Robin SLX on eBay, £1595
Volkswagen Golf Mk3 Ecomatic (50mpg+)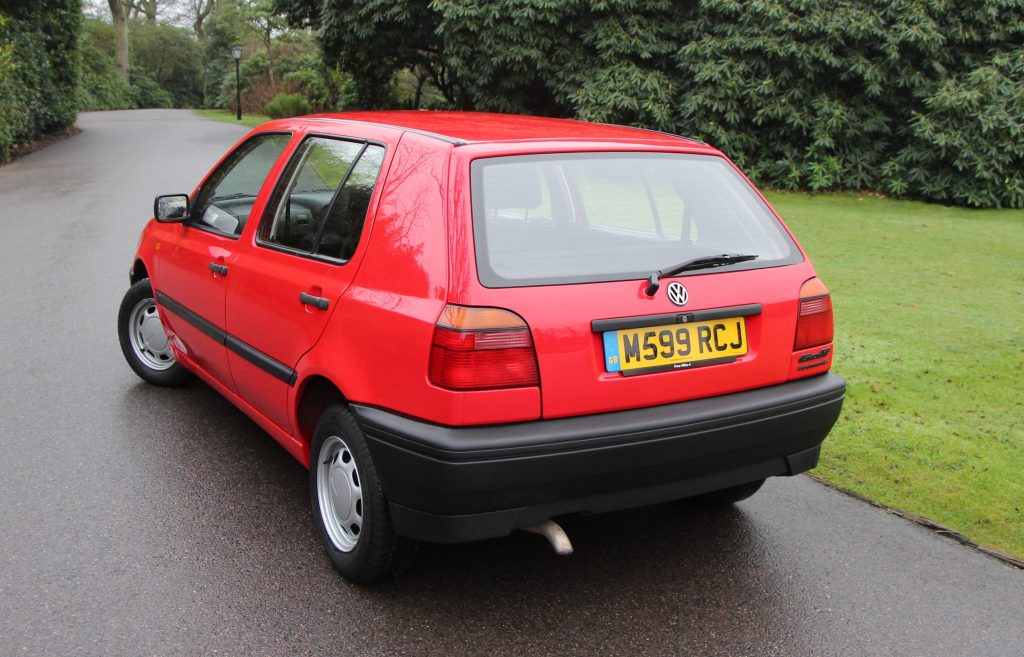 Volkswagen has done more to popularise diesel cars than any other manufacturer, which is ironic considering 2015's 'dieselgate' scandal, primarily perpetrated by VW, has similarly led to their downfall. But the company's efforts at frugality arguably reached a head with the Golf Mk3 Ecomatic, with a claimed 59.3mpg as early as 1994. It featured several attributes now commonplace in cars, such as engine-off coasting when you lifted off the accelerator and a start/stop function.
VW reasoned that only 40 per cent of a car's time on the road was spent accelerating or cruising with the throttle depressed, so the other 60 per cent of the time, why not switch off the engine? Car magazine's Ecomatic test in September 1994 returned an impressive 44mpg in town; not traditionally a diesel's best environment. The only issue today is finding one: its expense when new meant it'd take 160,000 miles for the fuel savings to pay off, limiting its appeal.
One we found: Err, sorry, not a single one for sale at the time of writing!
Citroën AX diesel (60mpg+)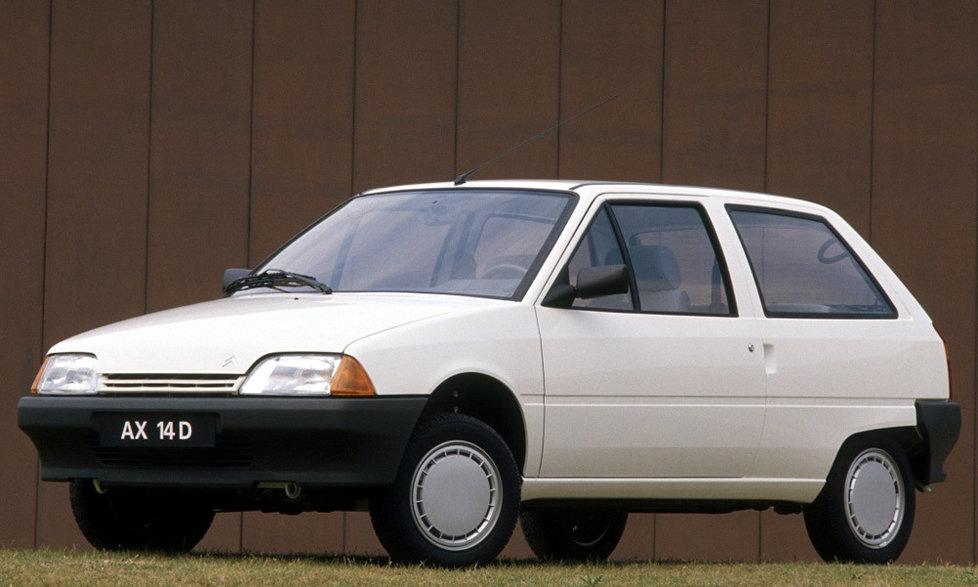 The Citroën AX was a case of simple physics paying dividends at the pumps. It was lightweight, meaning little power was required to get it moving. It was small and had a fairly low drag coefficient (0.31) for a car of its size, so it didn't need much power to keep it moving either. And with a 1.4-litre TU-series diesel under the bonnet (later a 1.5), it had one of the most fuel-efficient engines of its era doing the powering.
Citroën's own official figures quoted figures of up to 78.5mpg at 56mph, but 60mpg is easily achieved in regular use. Really try though, and you'll use less fuel than anything built today that doesn't have a plug; back in 1989, an AX was driven from Dover to Barcelona at 100mpg, setting a Guinness World Record. Oh, and to top it all, AXs also ride and handle beautifully, so it's not just a hair-shirt economy special.
One we found: Citroën AX Image Diesel on Leboncoin.fr, €3000 (LHD)
Honda Insight Mk1 (70mpg+)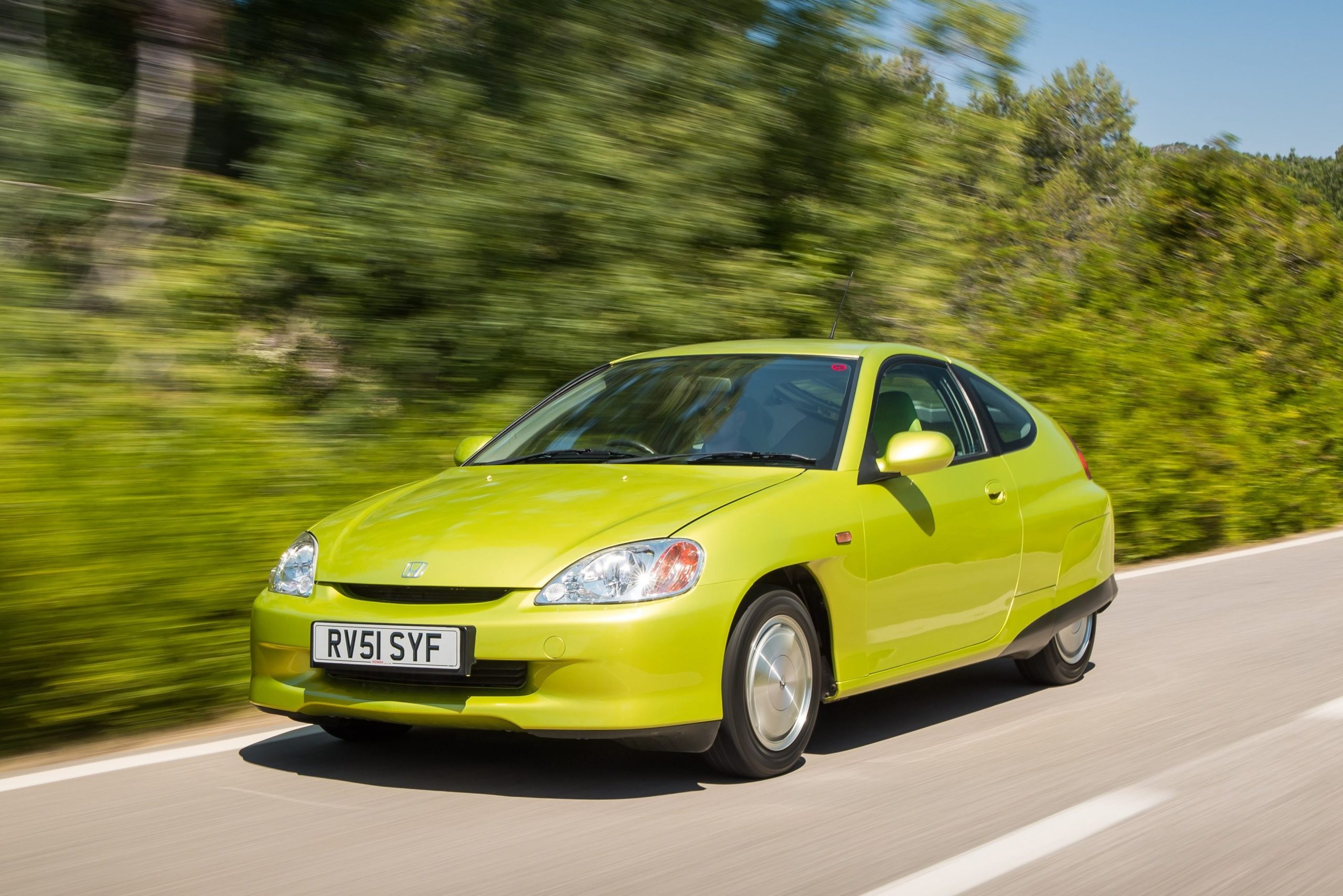 Now more than 20 years old, we feel justified including the Honda Insight in this list. And if you want something that uses barely any fuel, produces barely any emissions, yet still has modern safety features and conveniences like airbags, ABS and air conditioning, there is no modern classic around that offers all that with such impressive economy.
Your writer averaged a measured 72mpg over the course of 13,500 miles in an Insight, with individual tanks topping 80mpg and individual journeys over the 100mpg mark. "Hypermiling" owners, using every trick in the book to save fuel, often see long-term averages of 90mpg and more. But even the most lead-footed driver will struggle to dip below the 60mpg mark. Thanks to a lightweight, 850kg body (the Insight's structure is aluminium) and manual gearbox in UK models it can be surprisingly fun to drive, and post-2001 Insights are free to tax thanks to the CO2-based system.
One we found: 2001 Honda Insight on eBay, £7999 (auto)
Honda Super Cub (100mpg+)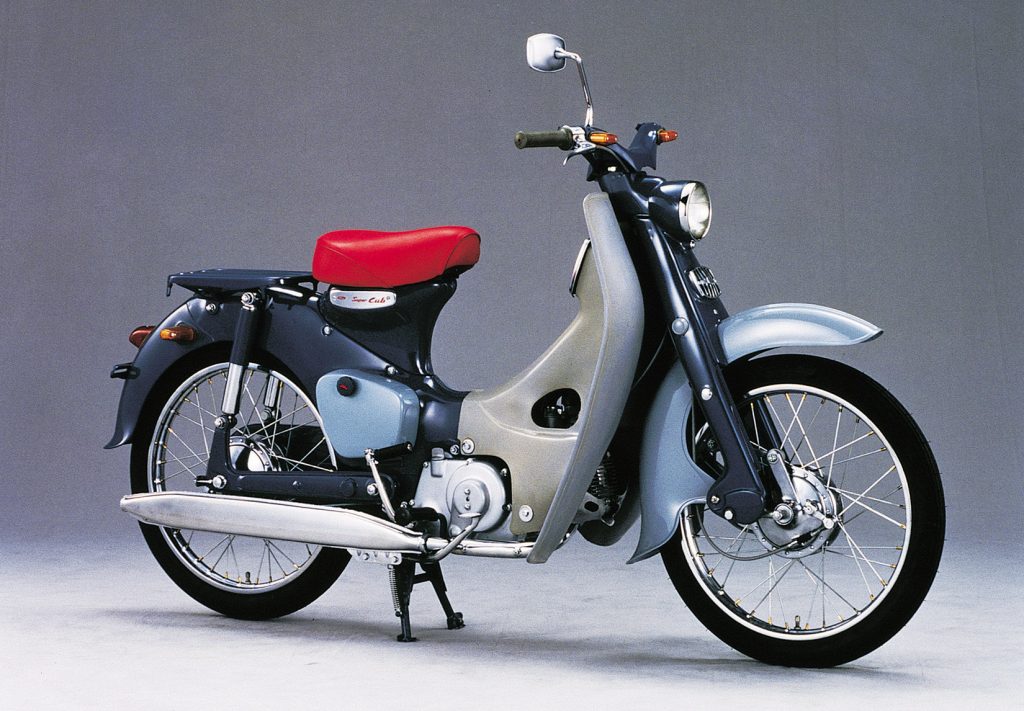 Two wheels aren't always the most efficient way of getting around, but low-capacity commuter bikes sit in a sweet spot where relatively low speeds and simple single-cylinder engines conspire to return three-figure economy numbers while offering just enough performance for everyday use.
Few fit this criteria better than the Honda Super Cub. In production since 1958 and offered in engine sizes from 49-124cc depending on the model and era, Honda's hundred-million-seller is also spectacularly good on fuel. Under normal riding conditions, you should see around 100mpg, and as one of the simplest and most reliable motorcycles ever made, servicing and maintenance won't absorb all the money you save on fuel. There is a fair chance that when petrol is at its rarest and most precious, the last combustion vehicles still operating on earth will be Super Cubs.
One we found: 2000 Honda C90 Cub on Car & Classic, £2500
Read more
How to import a classic car to the UK
Classic Commuter Bikes: Do people know what they're sitting on?
11 classic cars that deserve a modern comeback