I'm enjoying this. Received wisdom is telling me I shouldn't be, but here I am behind the chunky airbag and delightfully slim steering wheel rim of a Mk3 Volkswagen Golf GTI, bouncing along a country road in a manner that suggests the chassis is a little confused by the surface below, and I'm genuinely having fun.
If you're familiar with old cars, then you'll also be familiar with these sensations. It's the old-car way: as long as you're not physically fighting to keep control of something, or struggling with a recalcitrant gearbox or an engine in its twilight years, all you need is a bit of character and involvement and every stretch of road is just that little more joyous.
How much is your car to insure? Find out in four easy steps.
Get a quote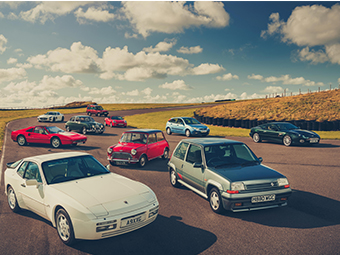 And with even the newest Mk3 Volkswagen Golfs now nearly quarter of a century old, the GTI – much maligned when new – falls right in that sweet spot.
No, really.
Okay, I'm speaking relatively here. The Mk3 undoubtedly lacks the boxy charm of its predecessors. It's heavier, too. And if you're in any way used to modern hot hatchbacks, the 148bhp, 16-valve 2-litre's get-up-and-go feels like it's got up and gone. It booms and strains at higher revs, and you need those revs because there's not much thrust available in the bottom half of the dial.
The gearshift has a long throw and an easy but not all that mechanical action, and if you enjoy the technique of a good rev-matched downshift, then neither the pedal layout nor throttle response are quite up to the task of heel-and-toe.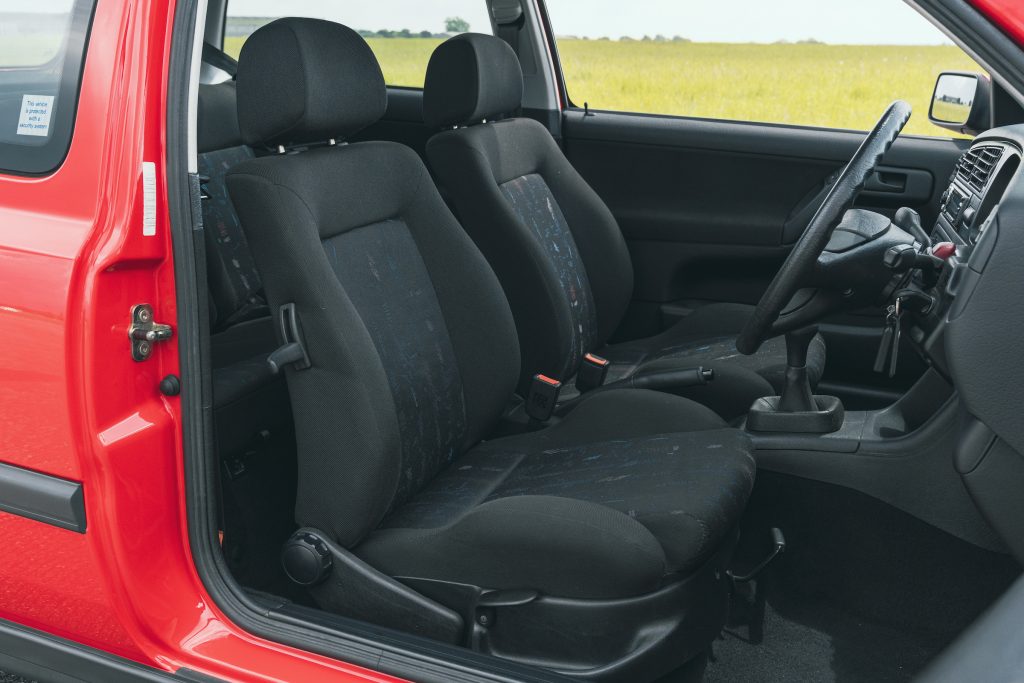 Oh, and while the steering is nicely weighted, there's not much feedback or apex-hunting response. And it somehow combines a slightly sudden straight-line ride quality with a loose and uneasy motion through corners and undulations, like a newborn lamb taking its first steps.
Judged in the cold light of day, and in fact even reading all this back to myself, you might get the impression that it's awful. All those journos in the '90s knew what they were talking about, after all – they'd all driven the GTI and compared it with its contemporaries, subjected it to rigorous testing and occasionally put thousands of miles on it. They told us a Peugeot 306 GTi-6 was on another level from the Golf, and they were undoubtedly right.
It's just that a couple of decades down the line, that doesn't really matter like it did back then. A drive in a Mk5 Golf GTI immediately after the Mk3 gives me some handy context to explain why.
In most objective areas, cars improve quickly with each new generation. A new car will almost always make its predecessor feel slow, noisy and under-equipped. The Mk5 GTI bucks this trend slightly, as it's mostly as good as the car you can buy brand new from VW today, but it was a huge step on from the Mk3 and Mk4. Faster, tighter, better-developed. It raises its game, and rewards you for it, when you raise yours.
But it also requires you to raise your game to derive any entertainment. Unless you're prepared to commit, at which point it comes alive, it's mute. It feels big, chunky. A bit MPV-like, with its high roof and cliff-face dash. The brakes are over-servoed, and aside from a knowingly firm ride, it's almost devoid of sensation or personality.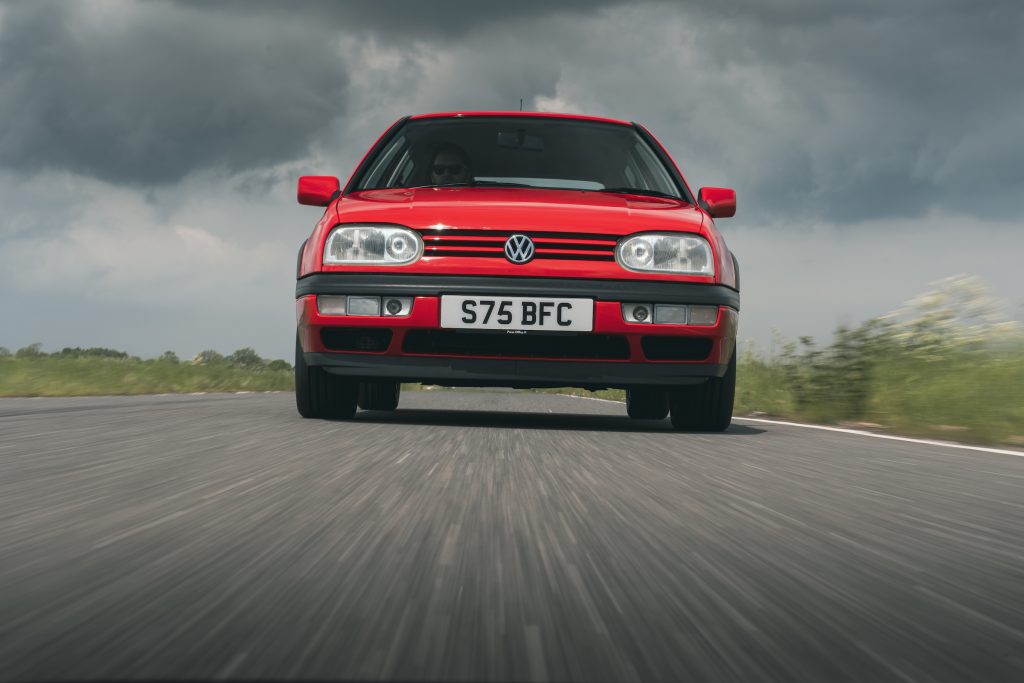 The Mk3 GTI was arguably too grown up in its day to be a real entertainer, is by definition a product from an earlier, less sophisticated time. It fizzes and buzzes and fidgets and rumbles. The cabin feels more intimate, the windscreen closer to your nose, your elbows brushing the doorcards. And speed doesn't come as easily – you have to use the gears and hang onto the revs, and account for the fact it might shuffle around like a mopey teenager when you point it at a corner.
Yet it's not uncomfortable or grouchy, as something from the '50s or even the '70s might be if you forced it into your commute. The seats are great, and it's a doddle to drive. It's yet another example of that 1990s competence peak, where cars were well-developed and reliable enough to be usable every day, but hadn't yet lost their mechanical simplicity or been force-fed on a diet of electronics. Aside from a catalytic converter and a higher BMI, a Mk3 GTI has more in common with a Mk1 than it does a Mk5 or today's Mk8.
Unless you're talking price, since aside from non-turbocharged versions of the even more unloved Mk4 Golf GTI, the Mk3 stands alone in terms of accessibility. Try as low as two grand for a usable car, or five if you want a seriously nice one. That figure's the absolute minimum for a Mk5 these days (and nice ones are getting fewer and further between), and the Hagerty Price Guide puts even a condition 4, "fair" example of a Mk2 at more than £7000. Try £8000 for a late Mk1.
Am I saying I'd prefer the objectively worse car then? Is this one of those slightly twee and contrarian verdicts where the older car is given the nod based on nebulous and incontestable criteria like "character"?
No. Well, maybe. All I'm saying is that I enjoyed it for what it is, not what it was, and if you're prepared to extend the Mk3 Golf GTI an olive branch three decades on from launch, you might just enjoy it too.
Also read
Future Classic: Volkswagen Lupo GTI
Turbos, V6 engines, DSG? These 9 hot hatches did it first
Buying guide: Peugeot 205 GTI (1984 – 1994)