The wild popularity of the hot hatchback is not difficult to understand. You get the performance of a sports car – especially from the latest, rampant breed of 300-plus horsepower monsters – wrapped in a body no less practical and usable every day than any other family hatchback. It's as close as cars get to having your cake and eating it.
It's also a formula that has persisted since the very first examples of the genre. With a robust fan base of drivers, plenty of car makers see having a hot hatch in their range as a sure-fire way to please customers and, frankly, make money. Even when internal combustion-powered cars disappear completely, and electric power becomes the norm, you can imagine manufacturers finding plenty of ways to massage their electric motors and chassis for greater thrills than humbler counterparts.
How much is your car to insure? Find out in four easy steps.
Get a quote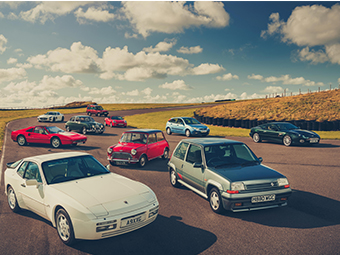 Whatever aspect of hot hatches you enjoy though, someone had to get there first, from traction-boosting all-wheel drive to muscular turbocharged or six-cylinder engines. So join us as we look back at nine hot hatches that broke new ground and brought new technology and innovations to the fans.
First hot hatch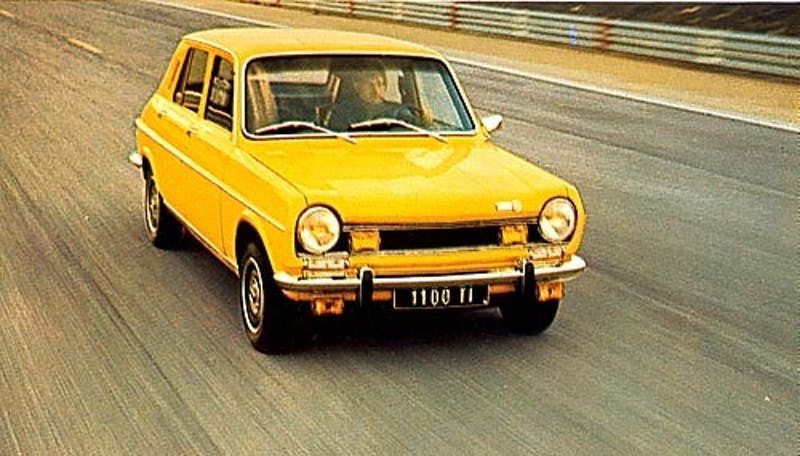 Hah! You're not catching us out that easily. Most people will pick their favourite child before committing to which hot hatchback came first. Volkswagen gets the marketing prize for the Golf GTI, which made its debut in 1975, but the Renault 5 Alpine (or Gordini, in the UK) got there two months beforehand. Simca's 1100 Ti beat them both by two years and the Autobianchi A112 Abarth got there in September 1971. If you accept rear-wheel drive, then the BMW 2002 tii Touring's April 1971 launch is also in with a shout.
And the Mini Cooper (1961) predated them all – it wasn't a hatchback, of course, but as a concept for a hotted-up family car sending its power to the front wheels, it was certainly there in spirit.
First with a limited-slip differential for the front wheels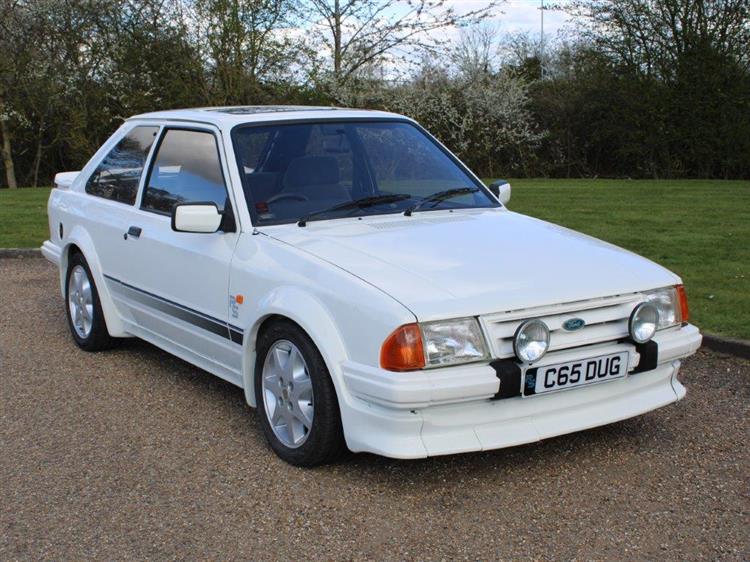 Few modern hot hatchbacks come without a limited-slip differential (LSD), whether mechanical or a clever electronic system. By preventing an unloaded tyre spinning away your torque, sending it to the wheel with more traction, LSDs can transform a front-drive car's behaviour.
Ironic then, given its difficulty in putting its power cleanly to the road, that it was the Ford Escort RS Turbo of 1985 that first offered an LSD in a front-wheel drive production car. Not the first quick hatch with an LSD full-stop (as you'll read further down), but the first in the familiar front-wheel drive template.
First with rear-wheel drive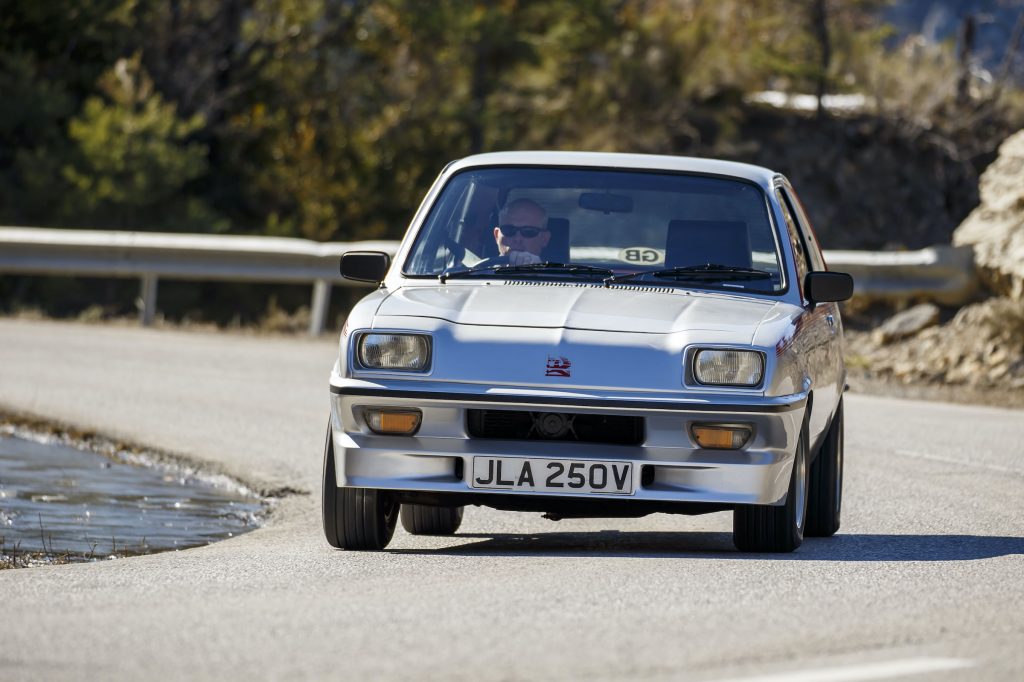 While the hot hatch is generally considered a front-wheel drive device, rear wheel drive was still very popular in the 1970s when the concept sprung into existence, so one or two hot hatches over the years have powered their rear axle rather than their front.
One of the best-remembered is the Talbot Sunbeam Ti and Sunbeam Lotus of 1979. They were predated by another 70s icon in 1978 however, the Vauxhall Chevette HS, complete with wide arches, a 135bhp 2.3-litre four and an air of Group 4 homologation cred. You could throw the BMW 2002 tii Touring into the mix again too, though we reckon the Chevette is the more overtly performance-orientated, and a significant improvement over the standard car rather than a standalone model, and therefore closer to the hot hatch definition…
First with all-wheel drive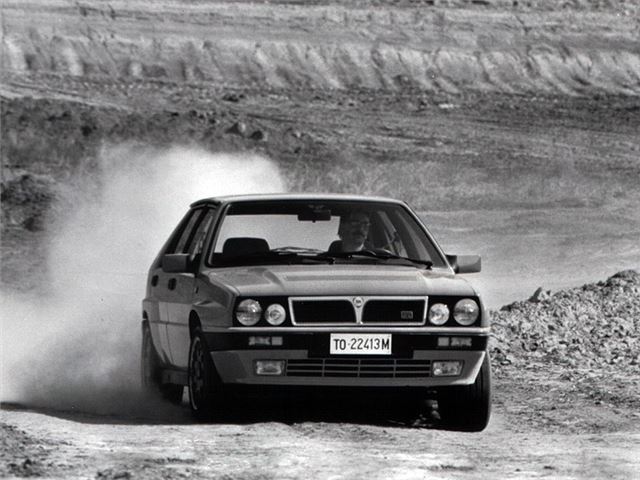 Where do you draw the line for what constitutes a hot hatchback? For some it'd be any car not sending its power through the front-wheels alone, like those very first hot hatches. Which could make the question of who built the first all-wheel drive hot hatch moot, but for the sake of posterity, that car was the Lancia Delta HF 4WD in 1986.
An all-wheel drive system derived from that of the Delta S4 Group B car was a clue as to the reason: rallying. The HF 4WD used a viscous centre diff with a torsen rear differential too, so much like Audi's earlier quattro (possessor of a tailgate, but not a hot hatch), Lancia's effort was very much performance-biased.
First with a six-cylinder engine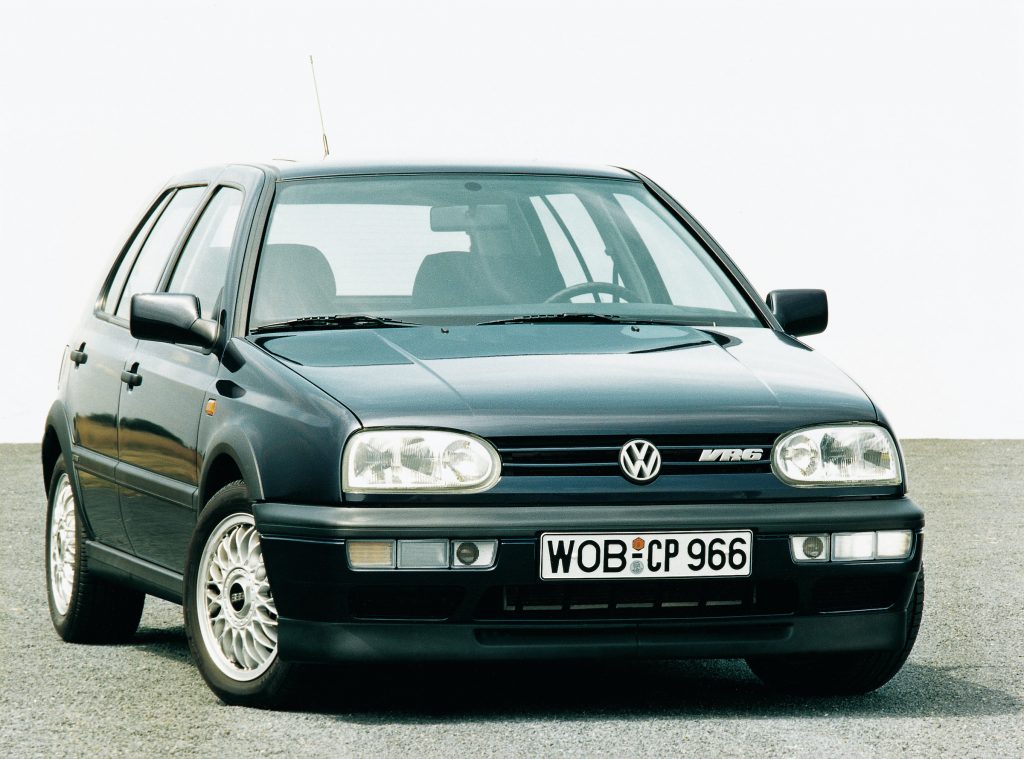 More pedantry beckons. The MG Metro 6R4 was undoubtedly hot, and it was also a hatchback, though not one you'd fit much shopping into. It was also a V6, and predated the 1992 Volkswagen Golf VR6 by eight years.
But like the weird American fastbacks and coupes that some claim predated the Golf, they're not really in the spirit of things. So the Golf it is – and with that intriguing "V-Reihenmotor" engine that packs a vee layout under a single cylinder head too. Like the Corrado that shared its engine, it was a regular group-test winner. But it was also responsible for one of the most infamous motoring magazine covers of all time, when Car put a VW-badged lemon on its April 1994 cover to express their displeasure at an unreliable example that had been put through a long-term test.
First with a turbocharged engine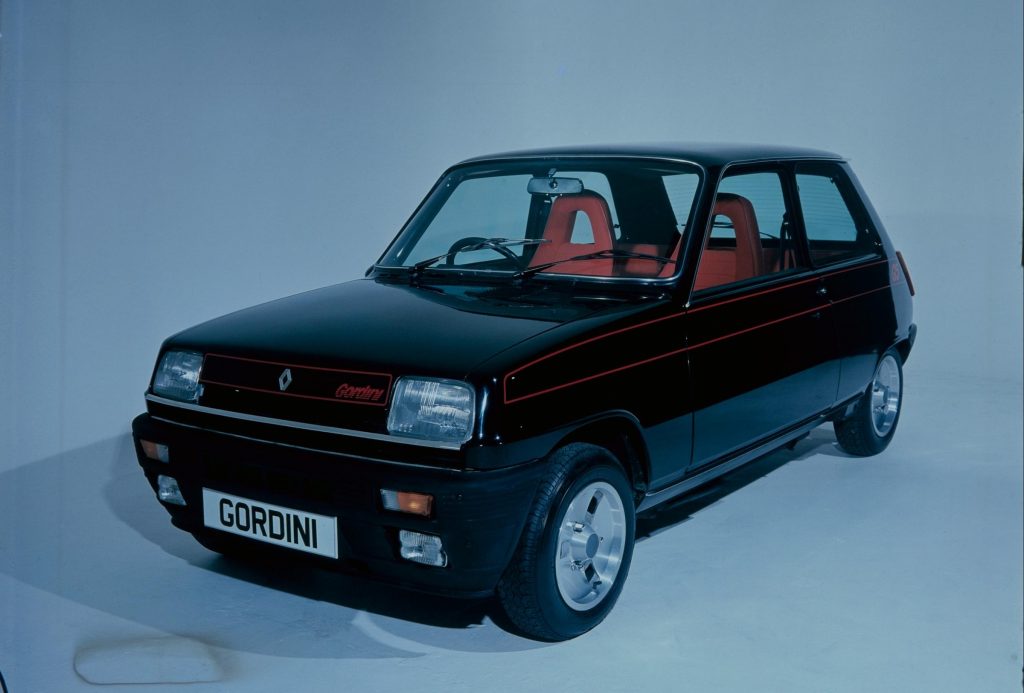 You've got a few choices here too. With front-wheel drive, a turbocharged engine and a tailgate that allowed access to both the luggage area and rear seats, the original Saab 99 Turbo "Combi-coupe" fits the bill on a technicality, arriving in 1978.
Shaking your head? Then it's probably Renault: first with 1980's Renault 5 Turbo, the mad mid-engined homologation special made famous by Jean Ragnotti, and then again in 1982 with the 5 Alpine/Gordini Turbo, which strapped a Garrett T3 to the regular car's pushrod four-pot for 110bhp, up from 92bhp. Renault's work on turbocharging tiddlers would later spawn one of the most iconic hot hatches of the decade: the Renault 5 GT Turbo.
First six-speed gearbox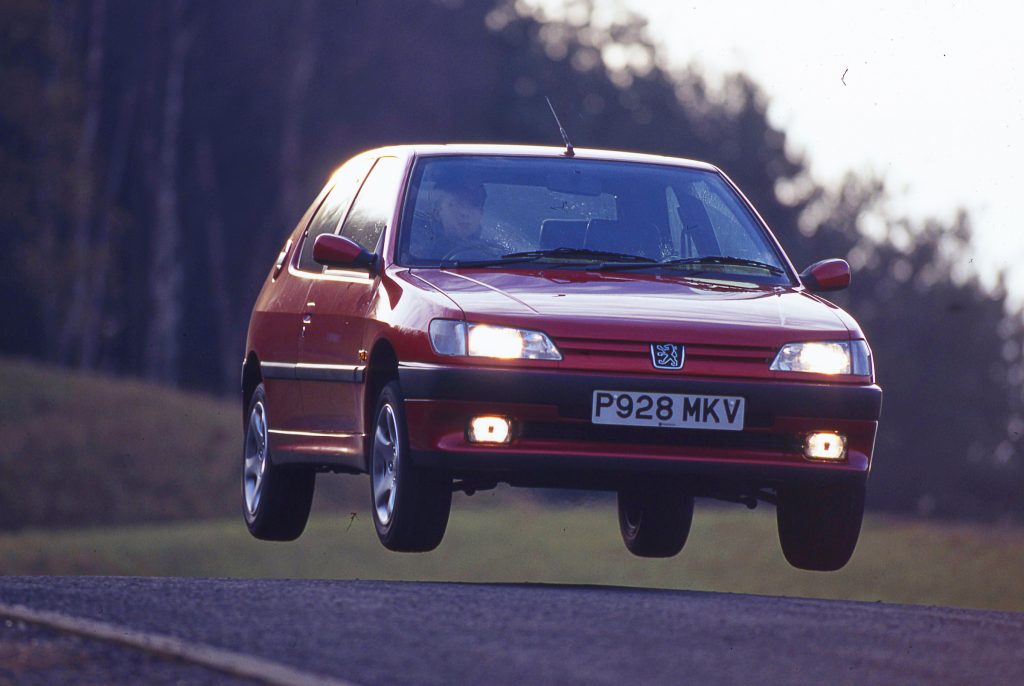 No ambiguity over this one: The first hot hatch with a six-speed gearbox was the Peugeot 306 GTi-6. The clue was right there in the name, and while it seems quaint today, that extra sixth ratio was a bigger deal in the 1990s, when four-speed hot hatches were still fresh in our memories.
The 306 is best (and rightly) remembered for its tactile and playful chassis, but the car also justified that sixth speed thanks to one of the more potent engines available in a hot hatch at the time, a 164bhp 2-litre "XU" unit. It had both torque and revs to spare, and with six closely-stacked ratios, it was a real flier.
First dual-clutch transmission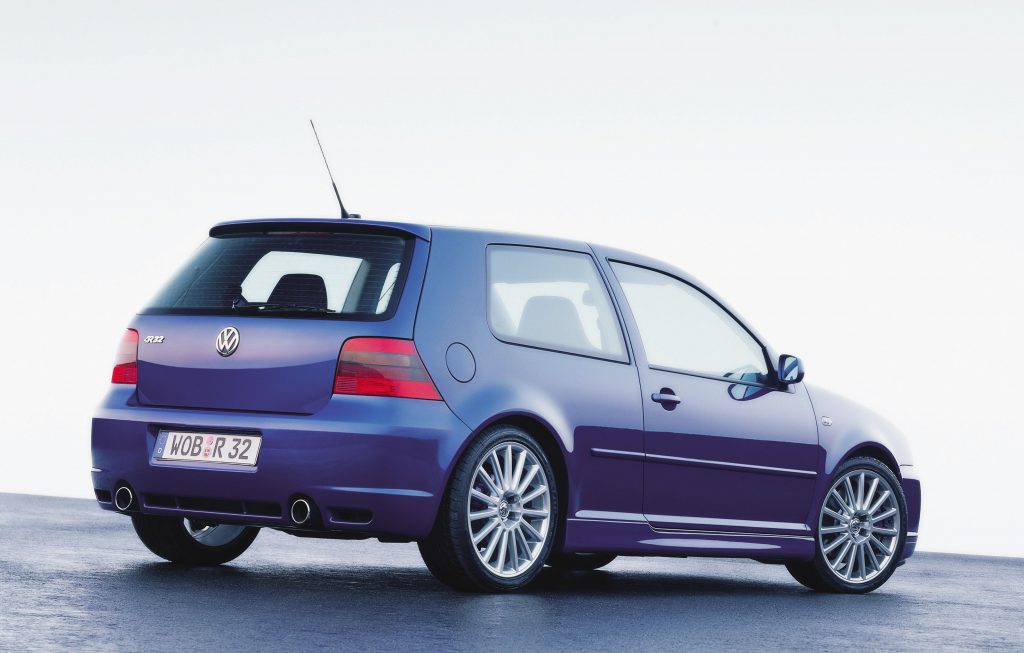 Much like the Peugeot six-speed 'box above, the first dual-clutch hot hatch is an easy one, arriving in 2002 with the Golf R32. In many ways the R32 has become the archetype for the modern hot hatchback, with its swift-shifting DSG transmission and all-wheel drive, a format you'll find today in the most powerful hot hatchback on sale, Mercedes-AMG's A45 S.
Its only anachronism was the latest iteration of that VW VR6 motor, but the gearbox was a revelation at the time. An automatic hot hatch used to be anathema; now it was the future. Drive one today and it's clearly an earlier iteration of the dual-clutch system – what felt instantaneous in 2002 has now been bettered – but paddleshift systems didn't come better at the time.
First… hot hatch van?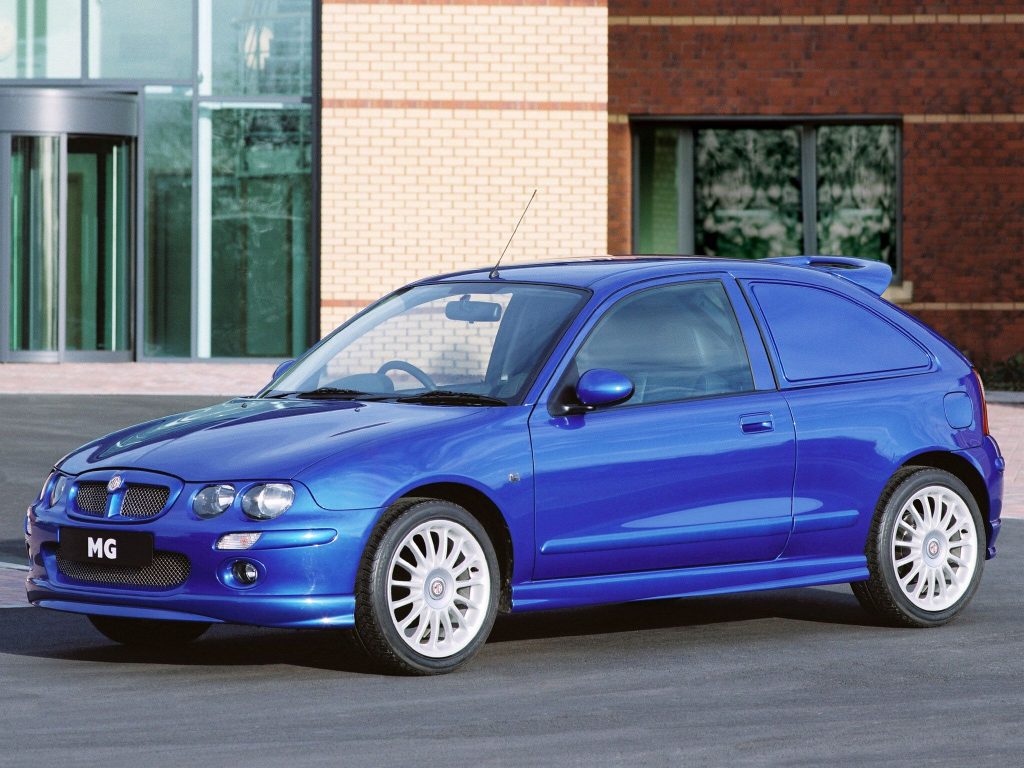 This is a niche category we'll grant you, but strangely there have been enough entrants over the years to make it a justifiable one. We're ruling out vehicles that were designed as vans from the outset and rendered hot at a later stage (so goodbye the many spiced-up Transits over the years), but car-derived vans with sporty variants are fair game.
Ford made a valiant but ultimately half-hearted attempt in 1990 with the Fiesta XRV – a Fiesta van with XR2 styling, but saddled it with a non-turbo 1.8 diesel. Not hot. More appropriately sporty Fiesta vans have followed, as well as the rare Mini Cooper Clubvan, but they didn't get there first. The MG ZR Express, on the other hand, fits the bill perfectly: launched in 2003, it used a 158bhp 1.8-litre K-series and exactly the same chassis as the four-seat ZR, but rear seats and windows were replaced by a bulkhead, load area and solid panels.
Also read
Buying guide: Peugeot 205 GTI (1984 – 1994)
Future classic: Ford Focus RS (Mk1)
The Renault R5 Turbo is smoking hot | Revelations with Jason Cammisa