In the late 1970s, Des O'Dell, the head of the Chrysler-Rootes competition department, wanted to take the company into top-level rallying. The ideal winning formula for a rally car was simple: a longitudinally front-mounted four-cylinder engine and a driven live axle at the back. You didn't need a bespoke mid-engined supercar, like a Lancia Stratos. Ford proved as much with its Escort.
O'Dell was in luck. Most small hatchbacks of that era were evolving into front-engined, front-wheel drive cars in the mould of the Volkswagen Golf, but Chrysler's offering, the Sunbeam, still had a rear-wheel drive layout. The only real difference to the Escort's well-honed and durable DNA was that the Sunbeam had coil springs rather than the Ford's leaf-spring arrangement.
How much is your car to insure? Find out in four easy steps.
Get a quote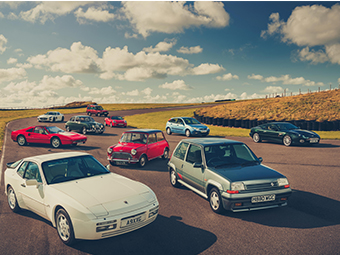 However, the Sunbeam's engine options were a far cry from the 16-valve, Cosworth-developed BDA the Escorts had inches behind their spotlights. O'Dell acquired a 'slant-four' 16-valve engine directly from Lotus to install in the front of the Sunbeam. Rather than the 2-litre version found in Jensen's sportscar, O'Dell got one with a Vauxhall 2300 crankshaft that increased capacity to 2172cc and was good for 250bhp in competition trim.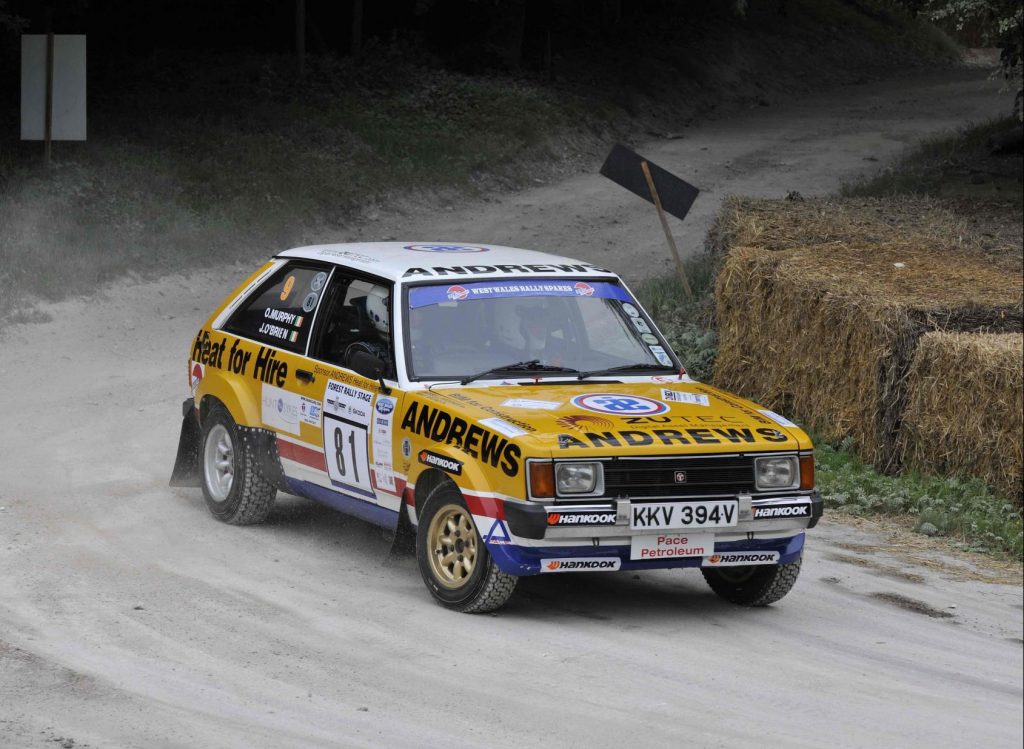 Now with a car to show off to the Chrysler-Rootes big wigs, O'Dell got the approval for his rally project and the build of 400 road cars needed to homologate it. At the 1979 Geneva motor show, the Lotus Sunbeam road car was unveiled with a 150bhp engine, a dog-leg 5-speed gearbox, and silver stripes down its flanks. It also sported a pentagram-shaped badge on the front – despite the fact Peugeot had bought Chrysler UK and had decided the Sunbeam was to be badged a Talbot, or even a Simca-Talbot some of the time.
Its numerous names didn't hold it back in rallying. In 1980, driving a Sunbeam Lotus, Henri Toivonen won the Lombard RAC Rally, making him the youngest winner of a WRC event. Then in 1981, Toivonen's teammate, Guy Fréquelin, finished second in the championship while Talbot took home the constructor's title. Just in time, too. The year after, the Audi Quattro started to dominate rallying, Group B regulations were introduced and the Sunbeam was rendered obsolete.
That makes those championship-winning Lotus Sunbeams the ultimate of their type. The very last of a breed of extinct rally cars. Well it did until Phil Shaw, a serial-Sunbeam owner, got together with Chris Tolman, a hardcore Sunbeam fan. Shaw wanted Tolman to use all the knowledge and know-how he'd learnt from his years in professional motorsport to build him the ultimate Sunbeam Lotus. Add in the expertise Tolman had garnered from his business, Tolman Engineering, which is equal parts GT3 motor racing team, car restorer and supplier of motorsport componentry, and the idea transformed into the sort of restomod concept you could only think up after a night inhaling super unleaded.
For the uninitiated, a restomod is a vehicle that is transformed into something altogether more spectacular – much like the Volvo P1800 Cyan reviewed here – and can be as removed from the original as the creator's imagination dares take it. And by almost any measure, Tolman Engineering has let its imagination run wild.
The shell of the Tolman Sunbeam Lotus has been reinforced and complies with FIA Group 2 regulations; in the driver's footwell sits a GT3-spec pedal box; the gearbox has been replaced by a pneumatically operated sequential transmission; there are remote reservoir adjustable dampers; and to cap it all off the interior features a set of digital instruments.
Release the fastening pins securing the bonnet in place and in the engine bay sits the same, original Lotus engine. However, Tolman Engineering couldn't resist waving its magic spanner over it, to add some laptop-age touches. The 2.2-litre, four-cylinder motor has coil-on-plug ignition, a fly-by-wire throttle, fully-programmable engine management, a dry sump and individual throttle bodies with two-stage injectors – yes, that does mean it has eight injectors.
The man who built the engine is Phil Davison, the same Phil Davison who built the original works rally engines, in period. It is now rated at 260bhp. And I don't want to be the one that brings about a detonation of his handiwork.
If that wasn't enough pressure on my shoulders before I have a chance to drive it, there's the mind-boggling matter of fathoming a fiendishly complicated competition car start procedure. I'm given some instructions on the sequence of how to get going. Ignition on, press the start button, catch the engine with the throttle, clutch in, grab the release on the shifter, pull back for first.
Despite the fact I am desperately trying to impress a small crowd on onlookers and look like a skilled professional, I mess it up. Not what you want when someone's trusting you to drive a car they've just had built at a considerable cost. I can't get it into gear, a fact I'm reminded of by the large and bright 'zero' that's displayed on the screen in front of me. I am told I am being too delicate. I need to be more forceful. With a determined, and sanctioned, shove, a '1' illuminates in front of me and the Tolman Sunbeam Lotus is ready for action.
Before the lights go green and I am let out on track, I'm reminded that it's wet and Blyton's Tarmac is very slippery. We agree that a less aggressive throttle map is a good place to start, helping encourage a little harmony between man, machine and the stone-cold Pirelli P7 Corsa tyres.
I start tentatively but two corners later my best intentions disappear out of the small, sliding Plexiglass window. The car is so simple to operate when you're driving. Just you, a steering wheel, some paddles and two pedals. Easy. There's also nothing about the car's character that's hidden away, no vices waiting to test or shame you. For that, you can thank its simple layout, the unassisted steering, its naturally aspirated engine and a general lack of wight. Of course, there's also the fact it's been set up to make the most of all of those attributes, too.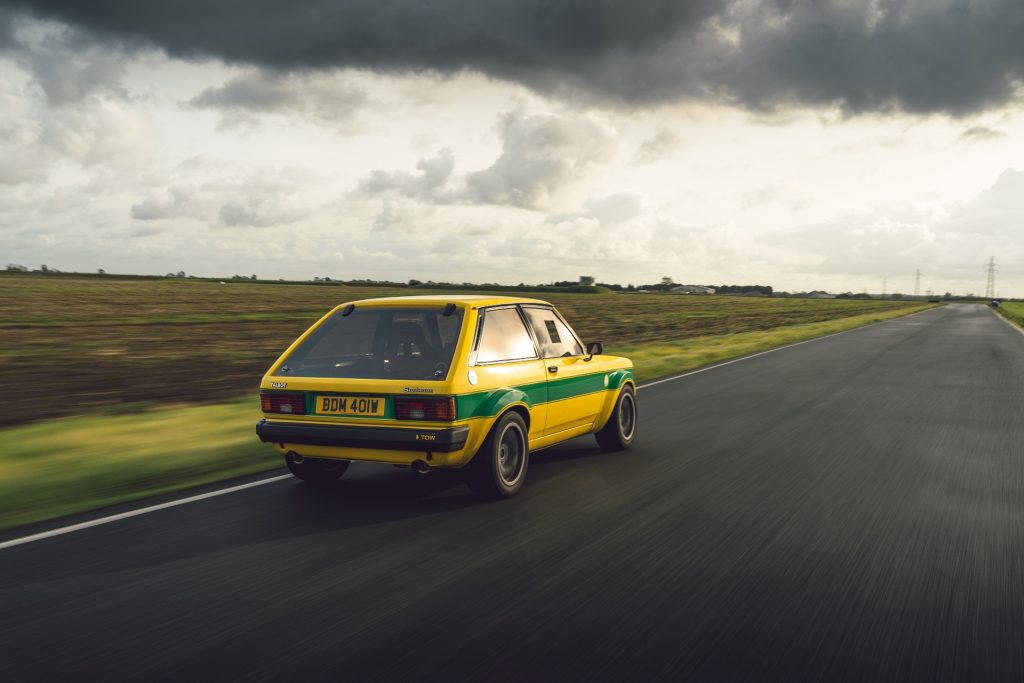 As for the engine – wow. There's nothing about it that calls for caution. It barks and screams and you soon find yourself chasing the deep gurgles its throttle bodies emit every time the throttle is wide open.
All the modern technology finessed into this car hasn't masked that it's from the late '70s. It has its limitations and, on track and thanks to the transparent and logical way that it drives, you quickly become aware of them. Getting the car into a corner is hard work. The Pirellis were not designed with a Lincolnshire winter in mind, so the brakes easily lock the wheels. The steering is initially quite heavy too, but even with this extra resistance, you can be too eager tricking the car into understeer.
My instincts suggest I need to be on the throttle, using the limited-slip differential to help steer the car around the corner. But the safety-conscious throttle setting I have been sent out with won't allow me to unleash everything this Sunbeam's got. Time to make my way back to the pits and ask if they'll change the setting. When they do, the car delivers the instant response I was craving. The merest hint of throttle has the engine erupting. The Sunbeam scampers forward with all the urge you'd expect from 265bhp in a car that weighs less than a ton.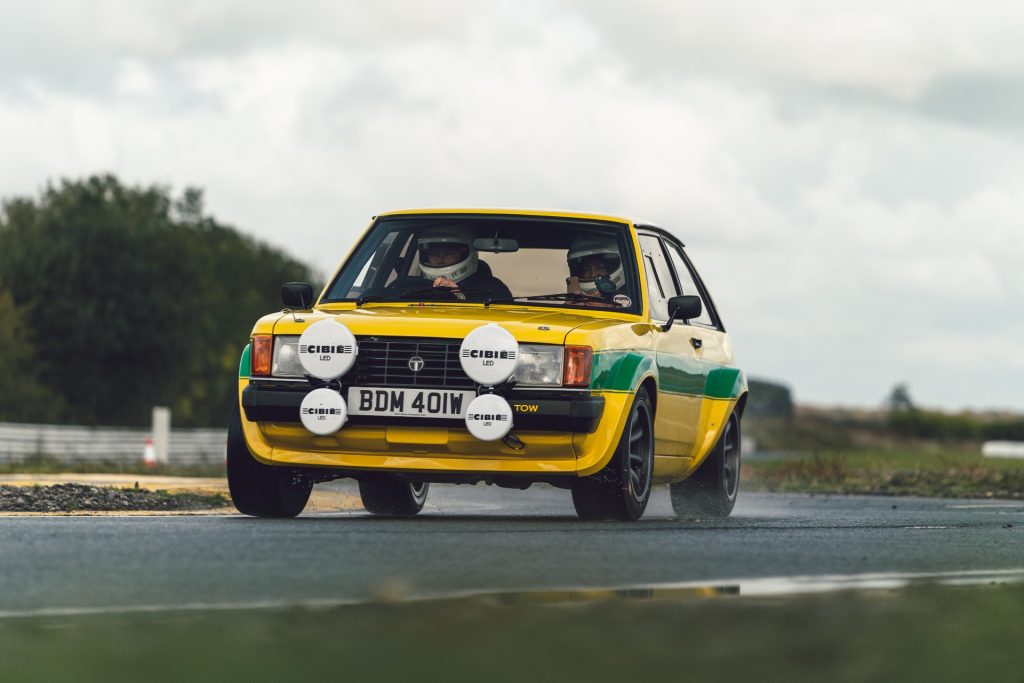 With the engine at its most ferocious, and full throttle never too far away, you need to use all of your nouse to make it behave. Or as close to behaving as it's ever likely to. Even accelerating hard in a straight line, it doesn't go in a straight line. Pull another gear with the throttle on max and the shockwave of the clutch engaging the next gear results in the rear tyres losing their hold on the road.
Jab the throttle early in a corner, just as you've got the nose pointing vaguely where you'd like it, and all its corner-entry awkwardness evaporates – along with wisps of smoke coming from the back tyres. The Sunbeam feels right with the back end sliding, as though the steering and throttle are nothing more than just tools to stop the rear end overtaking the front.
If you ease off the throttle, those wide tyres regain whatever grip they can find quite violently. It feels at its best when stringing all the corners together in one weaving, slithery motion. This is what a Sunbeam Lotus should be like – angry as hell. A car that makes you feel as though you're tackling an RAC rally spectator stage in front of a stately house. And to think, it's a road-legal toy…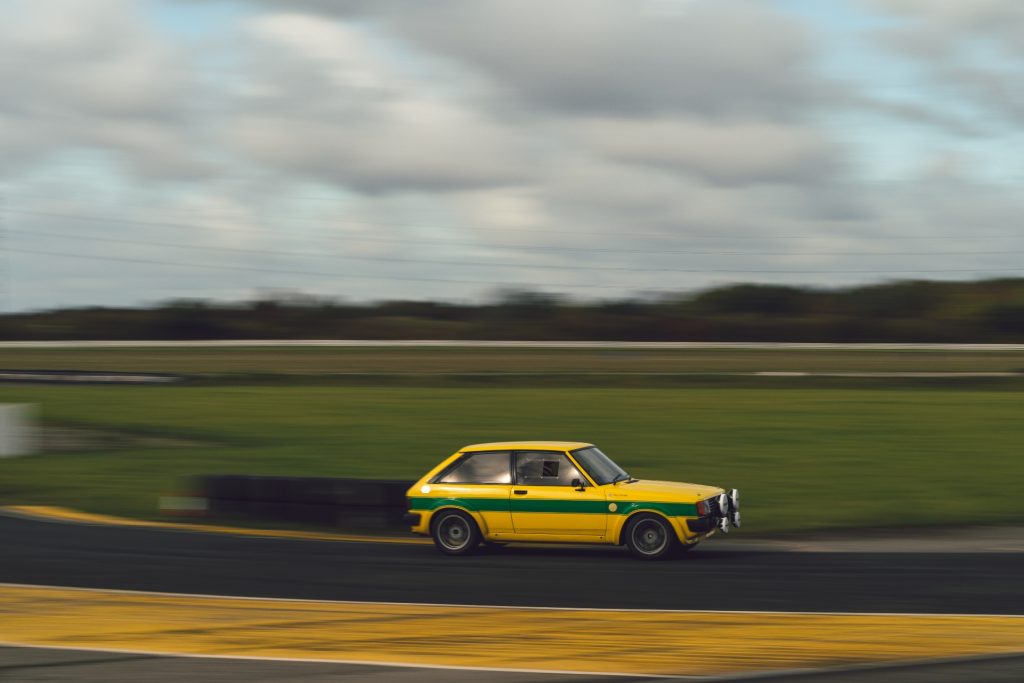 There's just one question that hangs in the air, the cost. It is very much a case of price-on-application, not because Tolman Engineering is being snooty about it, but because Phil Shaw who commissioned the first car, hasn't told his wife how much it cost. The good news, however, is that the company will gladly take on other commissions. And – without wishing to tempt you – they don't only have to be restomods of the Sunbeam Lotus…
The Tolman Sunbeam Lotus is not perfect, far from it. But that somehow makes it better. Why should a car like this be a doddle to drive? It shouldn't. If that's what you want, buy a Tesla and set it to AutoPilot.
A car that was born to blast through Welsh forests and tear its way around mountain ranges in Corsica should challenge your skill set, make you sweat and work out how to get the best from it. So that when you do crack it, when everything comes together, it will feel like a ray of sunshine even on the most miserable of days.
2021 Tolman Sunbeam Lotus specifications
Price: On application
Engine: Inline 4-cylinder, 2172cc, petrol
Power: 265bhp @ 6500rpm
Torque: 230lb ft @ 5500rpm
Gearbox: Six-speed sequential, rear-wheel drive
Kerbweight: 958kg
Performance: No data available
30 years of the original hell-raiser: Mike Kimberley recalls the battle to build the world-beating Lotus Carlton