Volkswagen is launching the latest Golf R this week, the most powerful Golf in history, and the latest in a line that began in 2002 with the R32.
The new R, based on the Mk8 Golf is set to pump out 333 horsepower from its EA888 turbocharged two-litre engine and will drive all four wheels through a seven-speed dual clutch transmission. For those who want to go faster still, a Golf R Plus is also rumoured to be in the pipeline, with more than 400bhp from its turbocharged engine.
How much is your car to insure? Find out in four easy steps.
Get a quote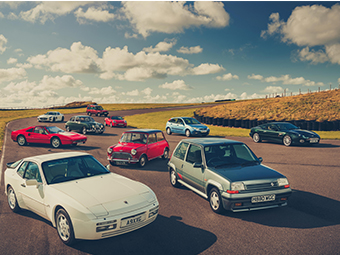 However, if it wasn't for the success of the very first R32 these all-wheel-drive über-Golfs would never have existed. In August 2002 I flew to Hanover, Germany and took a VW bus to the pretty little town of Rinteln. Perfectly positioned for an unrestricted autobahn run and a dash through atmospheric forests on faultlessly-surfaced roads, Rinteln clearly wasn't solely chosen for its R32 post code. (Proof our friends in Germany do have a sense of humour.)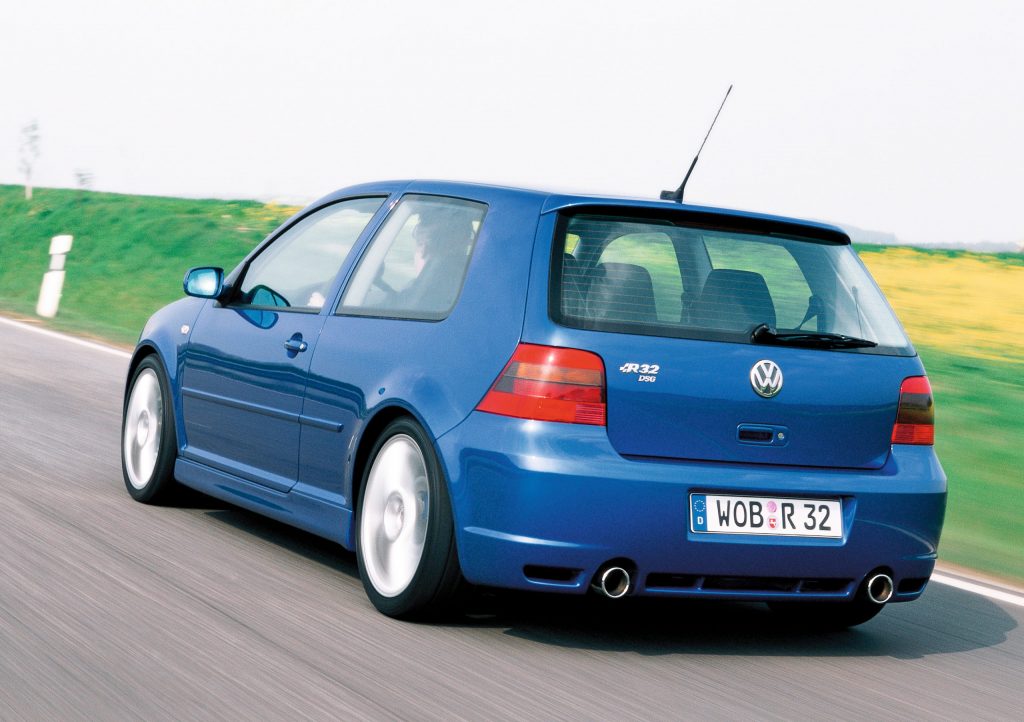 The R32 was based on the Golf 4Motion, but with its twin cam V6 bored and stroked to 3189cc, and fitted with new intake and exhaust cams, and a fruity twin pipe exhaust. Power was upped to 243hp at 6250 rpm. The intelligent all-wheel drive system deployed a Haldex coupling in the rear differential and an ESP system to brake individual wheels. A six-speed manual transmission was standard, but the R32 was also the first VW to be made available with VW's dual clutch (DSG) automated manual gearbox. Lower than a regular Golf, and with a quicker steering rack, the R32 also boasted bigger brakes and bigger wheels with 225/40 tyres.
Aside from the R32 badges the fastest Golf of its day was distinguished by larger air intakes with mesh inserts, reprofiled front and rear bumpers, and blue tinted glass. Inside, deep bucket seats by König were installed, along with alloy trim and pedals.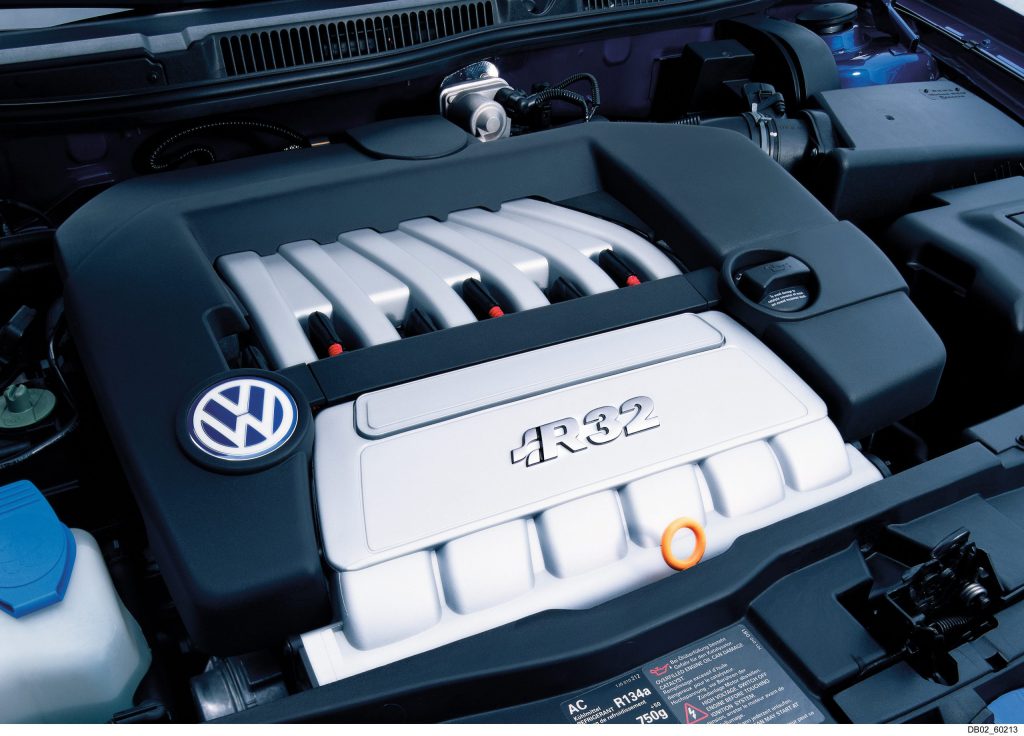 So, how did it drive? Its 6.6-second 0-62mph sprint time may not seem that rapid by today's standards, but I remember launching the car from a standstill and finding the traction stupendous. I also ran it beyond 130mph on the autobahn and the go-fast Golf proved rock solid. The steering felt more direct and feelsome than I expected, and the level of grip was huge, but the engine's immense low down torque was offset by a slightly lacklustre top end.
In conclusion I thought that the Golf R felt like a budget Audi S3 which was probably the whole idea. As a kicking off point for new breed of Golfs it was a pretty good start, and it has gone on to earn something of a cult following amongst fans of fast VWs.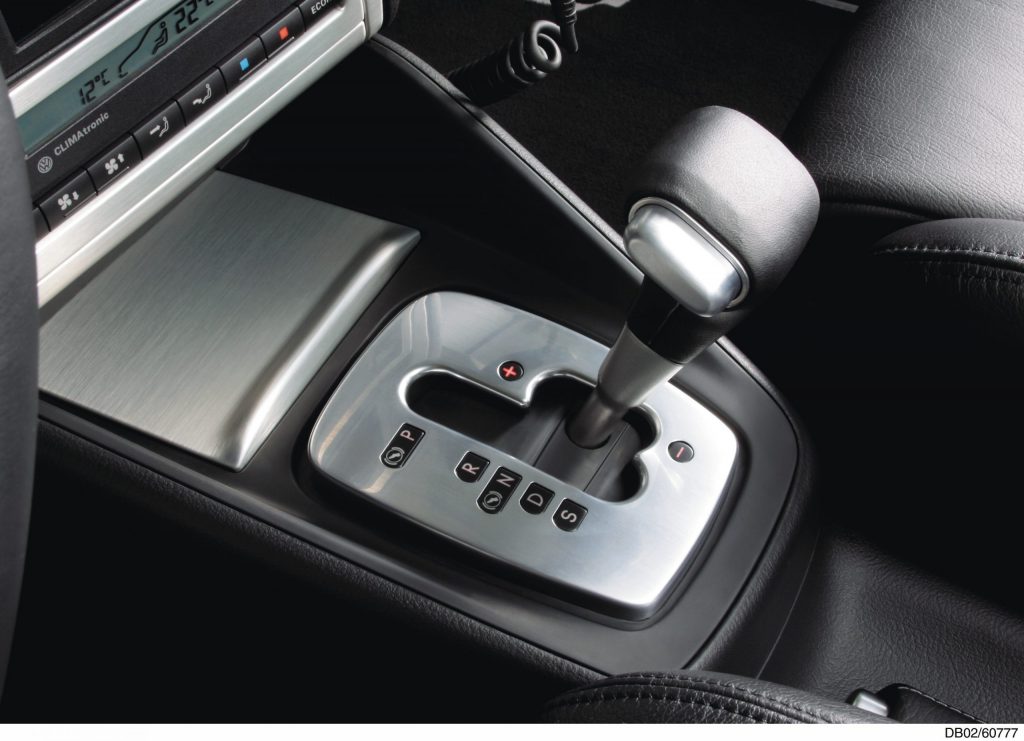 In 2005 the second R32 appeared with nearly 250bhp on tap from the venerable V6. Four years later VW switched to turbo power and dropped the 32 whilst simultaneously increasing output to close to 270bhp. The now-obsolete fourth generation launched in 2013 and offered nearly 300bhp.
The new Golf R will be revealed on 4 November when we'll find out just how worthy of its ancestors – notably the original R32 – it really is.
Via Hagerty US
Analysis: Hot hatches vs Ferrari Testarossa – Hagerty Price Guide, May 2020