Ah, 1984. A time of acid–washed denim. Radio stations looping Cha–Cha–Cha–Chaka–Khan–Chaka–Kahn, and 99 Red Balloons. When Detective Axel Foley (Eddie Murphy) became the star of the year's top grossing blockbuster. And Britain discovered the posh sandwich, after Pret a Manger opened its first store, in London.
There's something else that might transport you back in time to '84 just as well as memories of Starlight Express or the miners' strike. And it was found in Peugeot showrooms: the 205 GTI.
How much is your car to insure? Find out in four easy steps.
Get a quote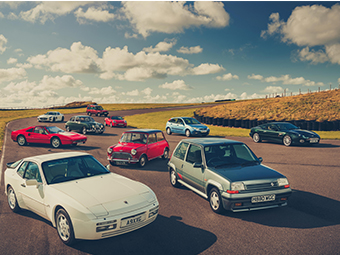 Back then, for a little over £6,000 for a 1.6 GTI, it was about as good as things got when it came to owning a car that was affordable enough to be within reach of a thrusting 20-something's monthly wage cheque, and zippy enough that it made every stretch of open road feel like an unmissable invitation to get stuck in and have a good time.
As popular as they were – more than 330,000 205 GTIs were built – for everyone that bought one there were plenty more drivers who would have desperately liked to get out of their humdrum hatchback, be that a 205, 5, Micra or Nova, and into something like the GTI.
Little wonder, as it looked so enticing. The Gérard Welter design was given just enough zest by the addition of plastic cladding, graphics, a lower ride height and pepper–pot–style alloy wheels. The seats were embracing. The carpet and belts were red. The leather-wrapped steering wheel felt good and a red GTI logo stared back at you.
It was light – less than 900kg – so the simple 8-valve, 1.6-litre aluminium engine felt spritely enough. And the way the car was able to involve the driver was a masterstroke, even if some did come a cropper when they failed to keep on top of its feisty handling.
Perhaps it's those that couldn't afford the 205 GTI in 1984, or later, who have been snapping them up as a modern classic car, now that they have a little more disposable income.
Hagerty has been tracking the prices of the petite Peugeot, as well as a number of its hot hatch contemporaries, and the majority have accelerated in value like a 21-year old racing their mate away from the lights. These include the original, 1975 Volkswagen Golf GTI, which created the template other car makers followed. Also the Renault 5 GT Turbo, which was introduced two years after its 205 nemesis. And we haven't forgotten one of the all-time favourite fast Fords, the XR2, which appeared in 1981.
Looking back over the past three years, between April 2017 and May 2020, the Golf GTI has seen its average value rise steadily, posting a 13.6% increase from £13,375 to today's average value of £15,200. Not bad, and all the more impressive when you consider that when new it cost £5,010.
Anyone that picked up a Peugeot 205 GTI more than a handful of years ago and looked after it will have more to smile about than just the car's driving experience. Again, between April 2017 and May 2020 it motored from an average of £12,475 to £16,150, a 29% rise. (And what about that five-year rise? Well, in May 2015 it was sat at just £4,550.)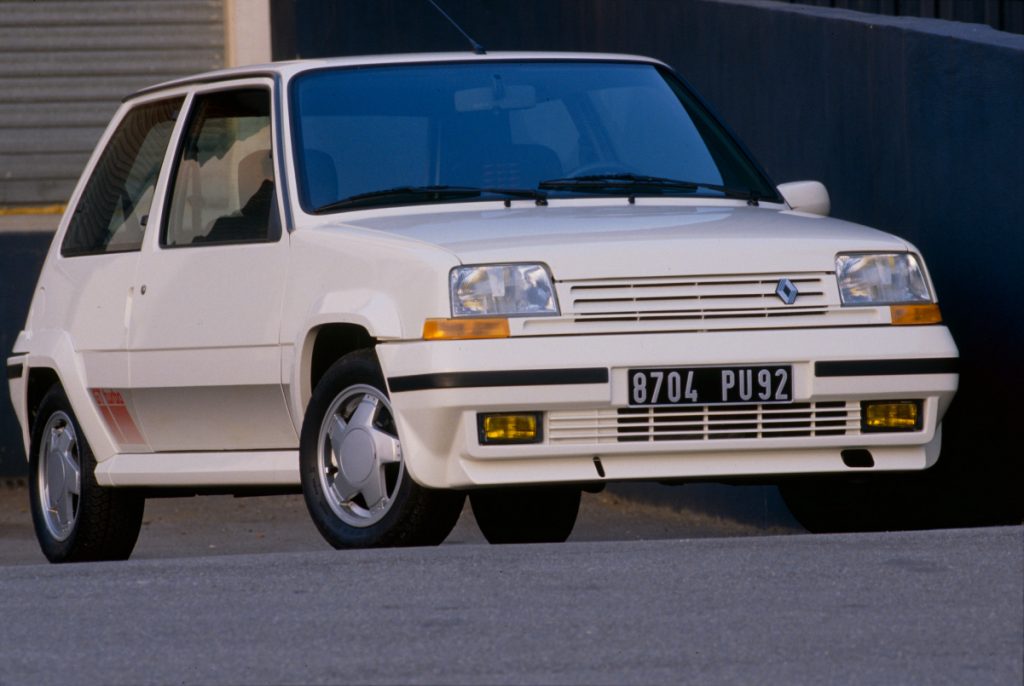 But the undisputed star of the hot hatch scene is Renault's 5, a car that is turbocharged in every sense of the word. The GT Turbo was going for an average of £8,025 in April 2017. By this May that figure had boosted its way to £14,950. That's a climb of 86%.
Ford's go-fast Fiesta is the only hot hatch here to find itself sliding off course. In April 2017 the average price was £9,975 – not bad considering it cost £5,150 new, in 1981. But the past year has seen a drop in values, to £8,500, a fall of 14.7%.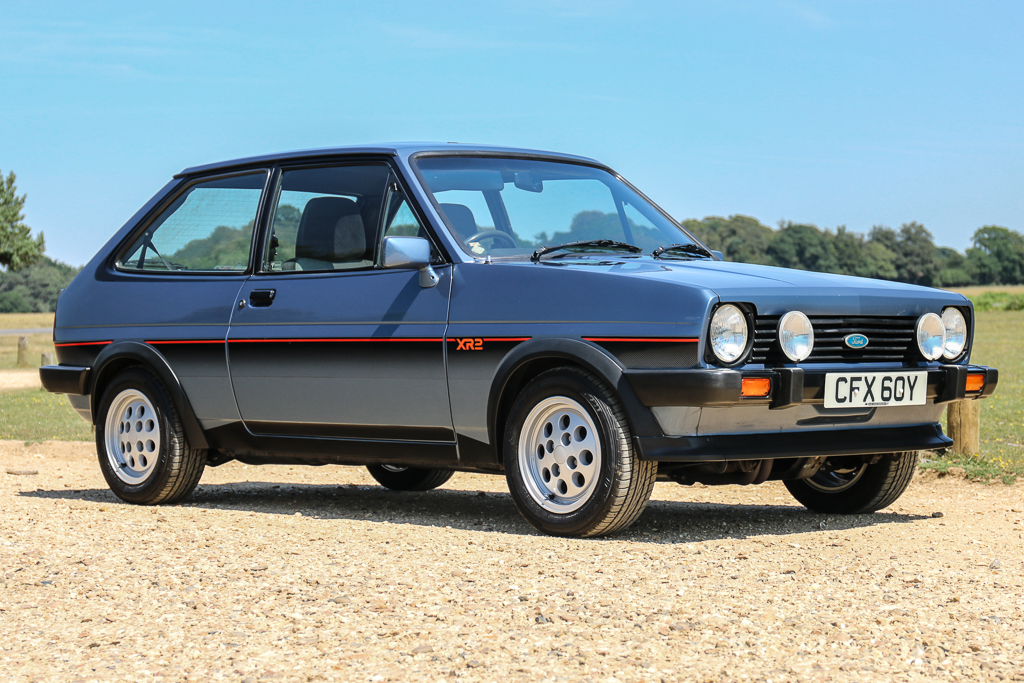 If these are the sports cars of the people, then what of the actual sports cars? Well, for context, consider the Ferrari Testarossa, the Italian company's V12 flagship that went on sale in the same year as the 205 GTI.
Fewer than 7,200 were made, so it's rare compared with most hot hatchbacks. And we don't need to say anything about the statement this car makes. Pininfarina's team, led by Leonardo Fioravanti, pulled together a design for the 'redhead' that, to this day, personifies the creative and hedonistic decade that was the 80s.
Yet despite all that, and regardless that it is a V12 Ferrari that's able to stand the hairs up on the back of your neck, the market hasn't been kind to the Testarossa. Over the past three years, as three of our four hot hatches shot up in demand, the Testarossa fell out of favour.
The Hagerty Price Guide records that in April 2017 the average value for the Ferrari was £126,350. By November, 2019, it had dropped to £88,200 and in May the freefall continued, with an average value of just £79,200. That's a 37% dent in the values of the wedge-shaped supercar. However, it's not that many years ago that buyers were paying around £50,000 for a Testarossa. So might there be further to fall?
It goes without saying, there are more people who spent the '80s dreaming of owning a hot hatch, and can now afford to, than there are people willing to invest far more significant sums of money in one of the more common Ferraris, 36 years after watching every episode of Miami Vice.
Whichever route you take, you won't fail to enjoy the drive. Especially with one of your original mix tapes in the cassette player. The 80s was a time when we could have it all, and with cars like these still on our roads, those who choose to still can.
How the classic car market is performing: Hagerty Price Guide, May 2020 analysis