It's not often I get emotional about cars – you'd not be much of a motoring journalist if you did – but even I feel a small tinge of sadness and even a spot of resentment when I think about what happened to the Golf GTI in the 1990s.
I won't dwell long on the back story, but the first Golf GTI arrived in 1976 and created the entire category known as the hot hatchback. Which is not to say it was the first such car itself for it wasn't even close (there's a Simca, Renault and even an Autobianchi with far better claim to that title), but it was the Golf that became the father, if not the founder of the breed.
How much is your car to insure? Find out in four easy steps.
Get a quote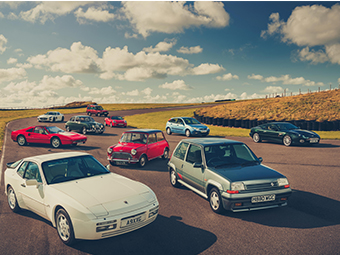 It was replaced in 1984 by the better built, more modern and spacious Mk2 which kept the Golf as the most respected (if by no means the fastest any more) such car into the start of the next decade. It also spawned a 16v version, a 'G60' supercharged version you may remember and an absolutely astonishing version with both 16 valves and a supercharger you may not, because they only made 71 examples of the 210bhp all-wheel drive Golf Ltd with its butter-wouldn't-melt five door shell and single headlight grille.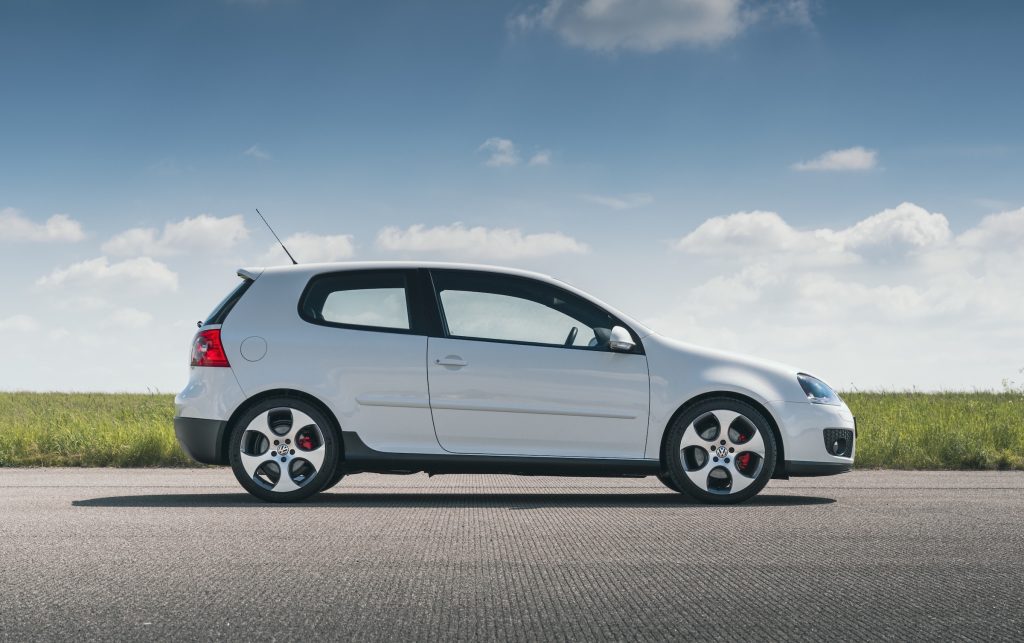 But in the economic dark days of the early 1990s, Volkswagen lost its stride. Completely. The Mk3 Golf was a GTI in name alone, its 2-litre engine offering just 115bhp, barely any more than had the Mk1 ten years earlier; its handling was stodgy, its appearance even more so, and the addition of a 148bhp '16v' the following year merely made it faster rather than significantly better.
Really poor cars were quite rare even 30 years ago but this, undoubtedly, was one of them. And while the Mk4 version looked a little better and went a little faster, it remained resolutely po-faced and resolute in its refusal to engage its driver. And that was that. The Golf GTI entered the 21st century in the pit of despondency.
Where it was to stay until 2004 when suddenly, and for reasons that are still not very clear at least to me, Volkswagen rediscovered its mojo. The headline grabber was that the Mk5 version of the GTI would come with no fewer than 197bhp, offering performance no previous Golf GTI could imagine. But there was so much more than this going on.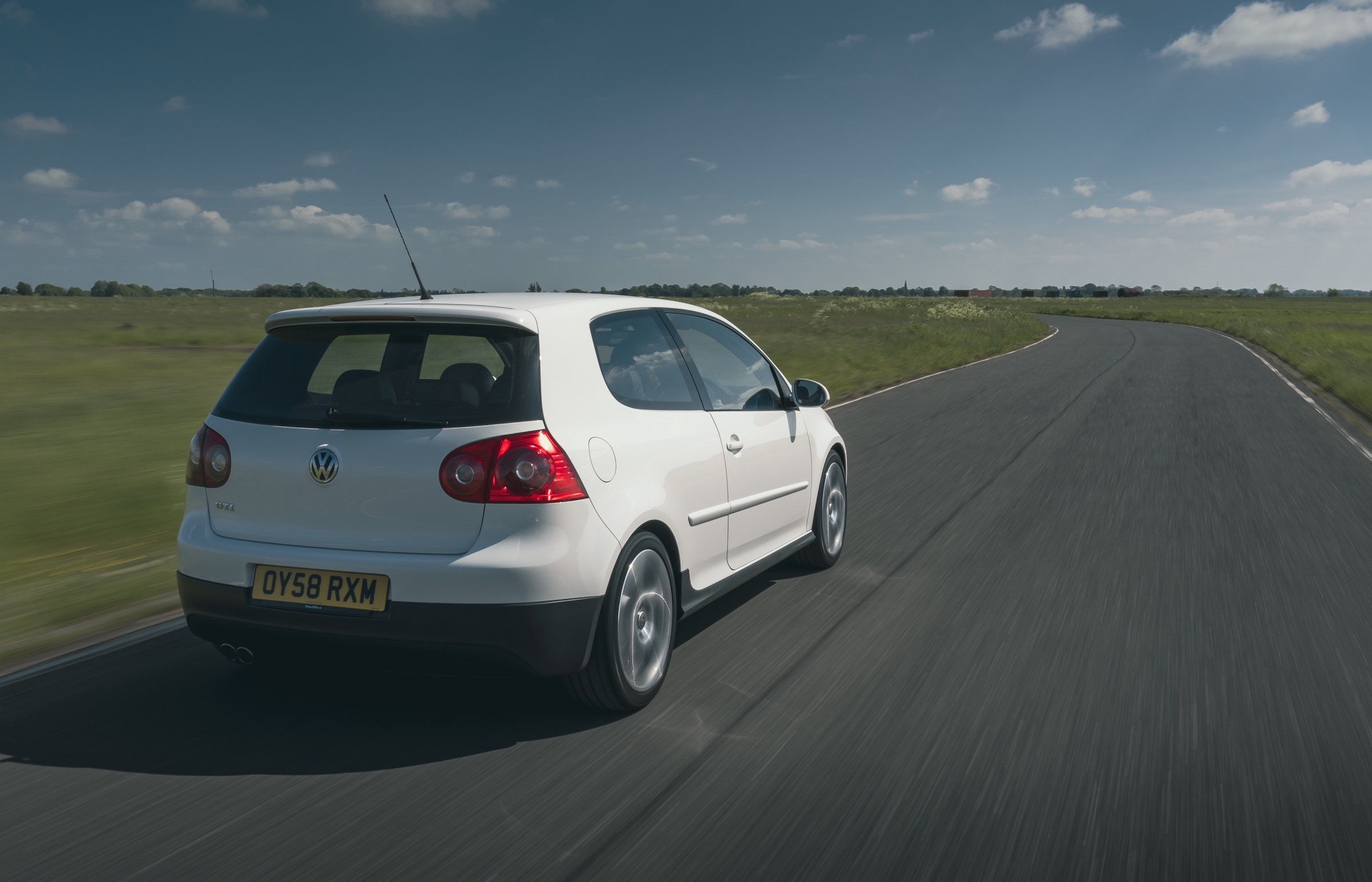 For a start it was an entirely new car, the first Golf with a proper multi-link rear axle, which transformed the chassis of the car, both in the way it rode and handled. It had a sweet six-speed gearbox or, if you liked and for the first time on a Golf GTI, a double clutch paddle shift option. It looked really cool too, especially if you optioned in tartan upholstery, a three door shell and wonderful 18in telephone dial wheels.
It was almost as if Volkswagen was taking this opportunity to apologise for a dozen years of drab, underperforming Golf GTIs that did no kind of justice to a once proud nameplate and was making up for lost time.
Not long ago, I set out to discover which was the best Golf GTI of all, and to that end I gathered a Mk1, 2, 5 and 7 and drove them one after the other on road and track. This was prior to the launch of the current Mk8, but knowing what I do of that car now, it wouldn't have come close to making the cut. And I really didn't know which one I'd prefer, but presumed the contest would boil down to one of the two old icons that created the legend. But it didn't. By the time we were done, the car that both impressed and surprised me most was the Mk5. And here's why.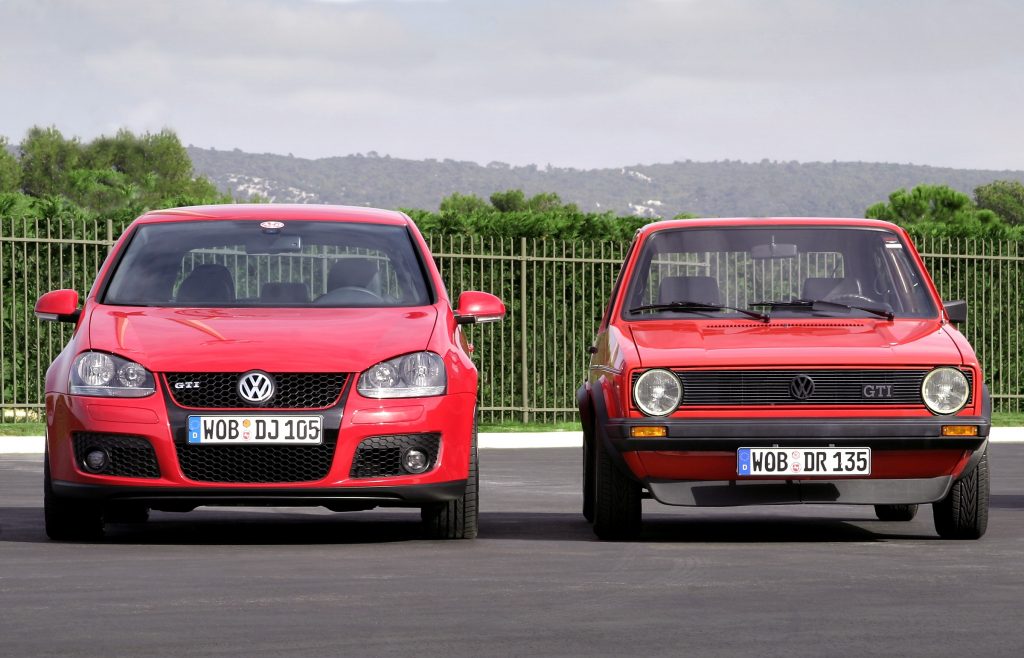 Of course it wasn't quite as fast or fluent as the Mk7, but it was a damn sight closer than I'd imagined it would be. The engine is simply fantastic, offering loads of low down torque yet with no shortage of top end enthusiasm. The chassis was a joy too, the most willing of all of them to allow you to determine your trajectory through a corner as much by throttle position as steering angle. And it felt strong, strong in a way its older siblings simply didn't. And perhaps that wasn't a surprise. The fact it was more fun to drive than either the Mk1 or Mk2 most definitely was.
But above all, then as now, the Mk5 is by a distance the cheapest of the lot. About seven grand is all you'll need to secure a clean car with a five figure mileage. Try doing that with any of the others and see how you get on. Actually, don't bother.
Read more
Buying Guide: Volkswagen Golf GTI Mk1 (1976–1983)
The Mk8 VW GTI isn't as good as its predecessor. | Revelations with Jason Cammisa
The Mk3 Volkswagen Golf GTI is not as bad as we're told