The 1990s was a transitional period for the hot hatchback, growing and maturing from their flyweight 1980s counterparts, but not yet putting the same brutal 200bhp-plus outputs through the front wheels as those in the early 2000s began to do.
There were though some truly iconic hatches, most wearing either Renault or Peugeot badges, and plenty bursting with character too. But among the GTIs, Williams and Rallyes, there is a collection of hot hatches that has largely been forgotten.
How much is your car to insure? Find out in four easy steps.
Get a quote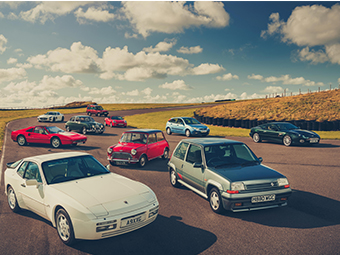 It's these that we're focusing on here, from overlooked Japanese tearaways to cars that were good enough to top their class and yet somehow fell off the radar. Naturally, there will be those that even we've forgotten (and trust us, 145 Cloverleaf and Civic VTi fanciers, we've all heard of those by now…), so if we've missed one, let us know below.
Daihatsu Charade GTi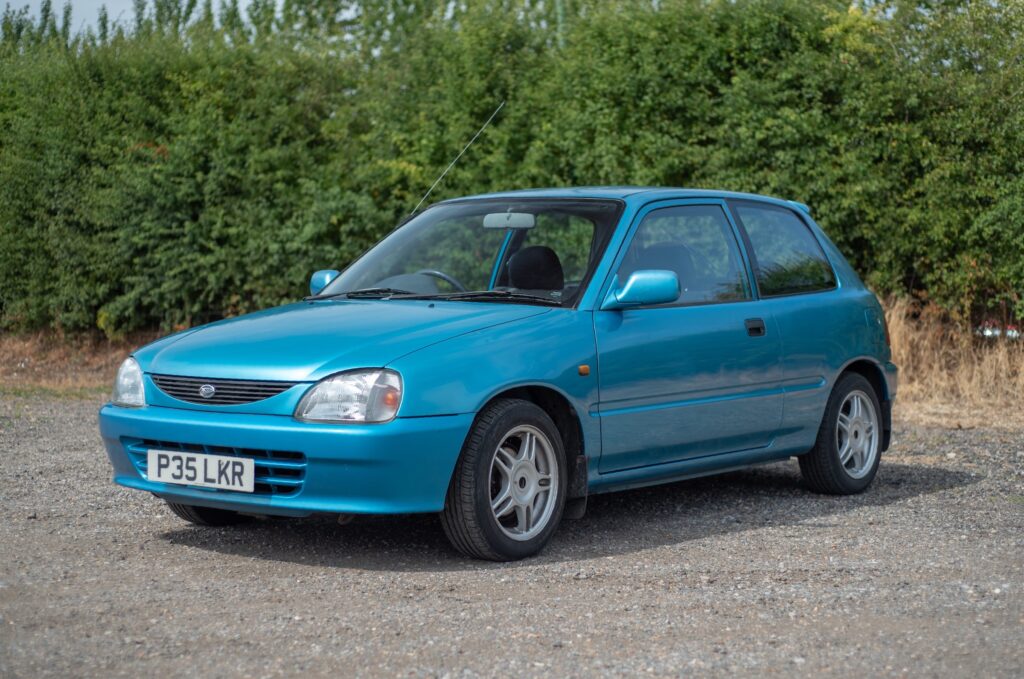 Some hot hatchbacks are unfairly forgotten. Others are forgotten because they didn't make much of an impact in the first place – and the Daihatsu Charade GTi is one of the latter.
It never really had a chance. While hot hatchbacks had cooled off a little in the 1990s as insurance premiums spiked, the decade was hardly barren, with the likes of Renault and Peugeot churning out consistently brilliant hot tots, with the kind of styling and handling that are still revered today.
The Charade didn't really have any of that, looking quite unremarkable inside and out, and making a reasonable but forgettable 97bhp from its twin-cam 1.3. Nought to sixty was a sub-ten affair, on par for its price, but the GTi ended up at the back of the pack in numerous group tests. Still, if you see one today, save it – they certainly don't deserve extinction.
Daihatsu Cuore Avanzato TR-XX R4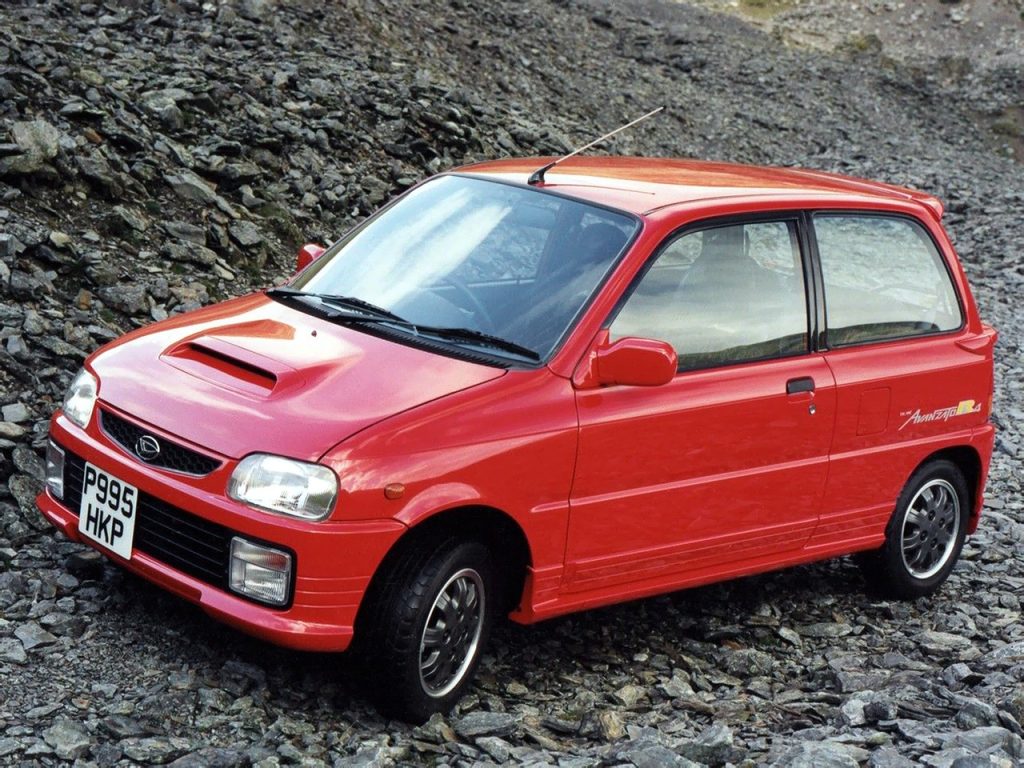 Hagerty contributor Gavin Braithwaite-Smith once owned an example of Daihatsu's pint-sized hot hatch, and nicknamed it the "box of frogs". You can probably guess why, because there's little about this tiny beast from the East that isn't as mad as the aforementioned amphibian receptacle.
For starters, the name. "Avanzato" sounds barmy enough before you even get to the alphanumeric string like a superbike appended to the end. Oh, and it was also four-wheel drive and turbocharged, and the rev limiter didn't cut in until 8500rpm. Light weight meant with a quoted (but probably pessimistic) 64bhp, it could match a Golf GTI in a straight line – the Mk4, turbo one.
Built to Japan's kei-car regulations designed to reward drivers for choosing small, efficient, cars, the UK importer momentarily lost leave of their senses, and brought in 100 of the things in 1998. That tiny number means the tiny car is vanishingly rare today, and oft-forgotten as a result.
Fiat Bravo HGT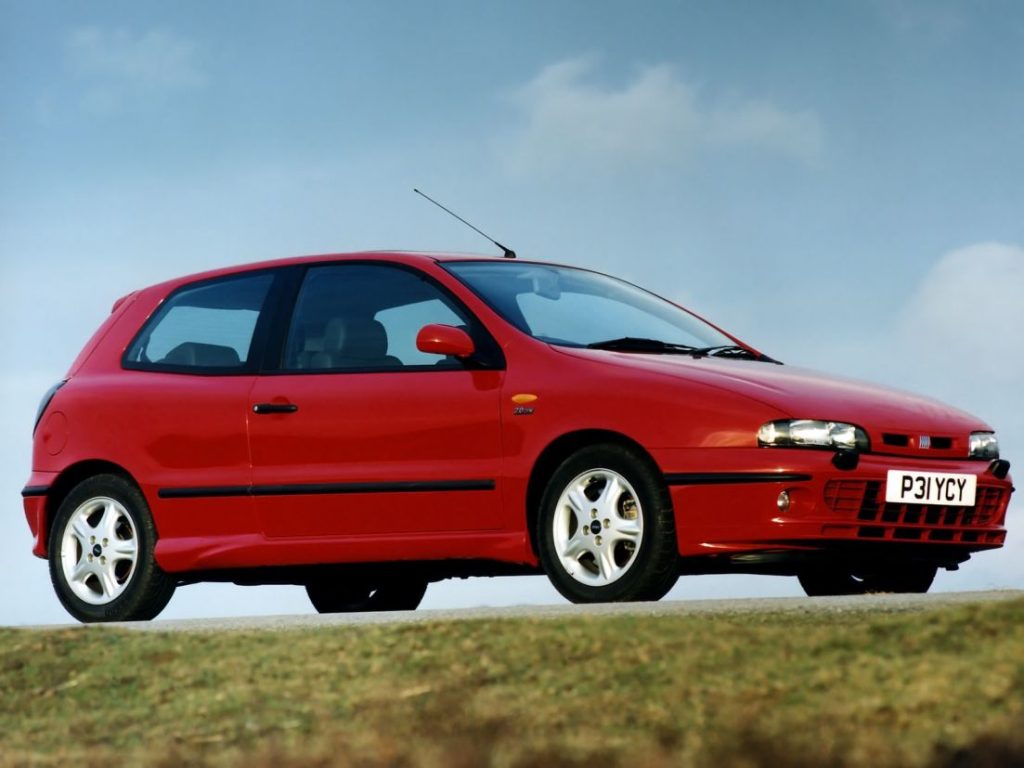 If you want a new hot hatchback in 2023 with more than four cylinders your sole option is to spend more than £50k on an Audi RS3. And you can't even do that any more; as so many people want one, Audi has, at the time of writing, removed it from sale to try and catch up on the backlog.
Things were easier in the 1990s. VW could sell you a Golf VR6, Mazda a 323 with a tiny 2-litre V6 in the nose, and if you visited your Fiat dealer in 1997, then just over £15,500 (about £27k today) would get you a Bravo HGT, with a 2-litre inline five under the bonnet.
Less sharp in both performance and handling than many rivals – two factors that define a hot hatchback's lasting appeal – it's fair to say that few sounded better than Fiat's 147bhp 'five. Autocar called it "one of the most stylish and charismatic cars that £15,000 can buy". Today, just a fraction of that sum can grant you that accolade… if you can find one.
Ford Escort RS2000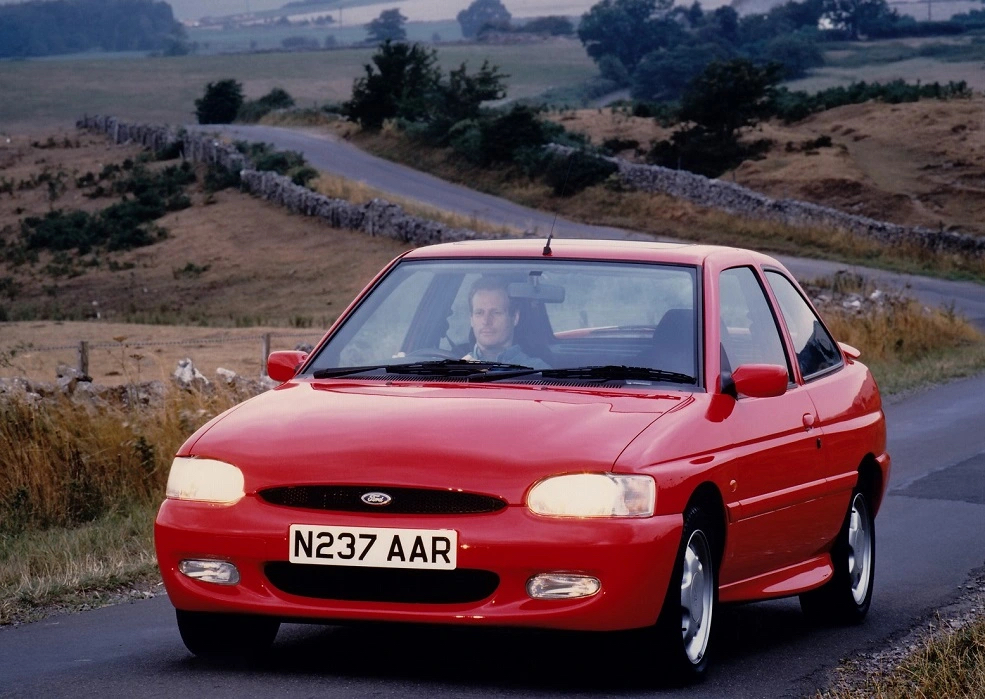 It seems faintly absurd to put a Ford in this list, let alone two (as you'll see below), but ask someone to list 1990s hot hatchbacks and it might be a fair while before they get to the RS2000 unless they're a marque aficionado. Any of the three, in fact, since Ford sold RS2000 variants of the pre and post-facelift Mk5, and another in Mk6 form.
It's this final one we're concentrating on, as it actually reviewed very well back in the mid-'90s. Top Gear Magazine, testing it in June 1996, even awarded it a group test victory against the likes of the Alfa 145 Cloverleaf, Honda Civic VTi, and Mk3 Golf GTi – admittedly the latter not being the stiffest of competition.
"It looks great outside and feels brilliant inside," said the magazine, adding "It's nimble, grippy and well tied down, and you as the driver, feel very much part of it." Front- and four-wheel drive variants were offered, while the RS2000 justified its RS badge in rallying just as the originals had, forming the basis of the rowdy-looking F2 Escort kit car.
Ford Fiesta RS1800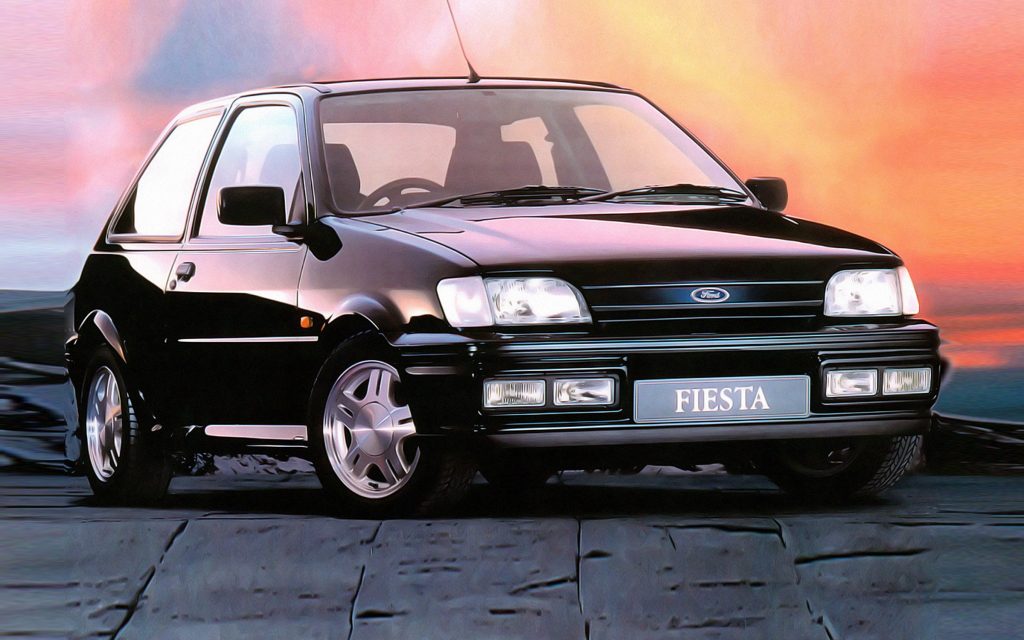 Yup, another Ford, and like the 1990s Escort, the late-'80s Fiesta possibly wasn't the brand's best work. But while XR3is and RS Turbos are still remembered – fondly by fans, less so by others – the RS1800 seems largely forgotten.
It was very much a hot hatch for the '90s, dropping that 1980s hot topic, turbocharging, in favour of natural aspiration. While making similar power to the RS Turbo – 129bhp – the 1.8-litre Zetec was slightly less scary to insurance underwriters, in the middle of a "TWOCing" epidemic.
It looked great, using the same RS bodykit as the Turbo but without the green stripes, and its handling was more manageable too, particularly once power steering was introduced in 1994. But it, too, proved too hot to handle for insurers, and was briefly replaced at the end of the Mk3 Fiesta's life by the tepid 1.6-litre Si – a car even the criminal underworld wouldn't be interested in.
Nissan Almera GTi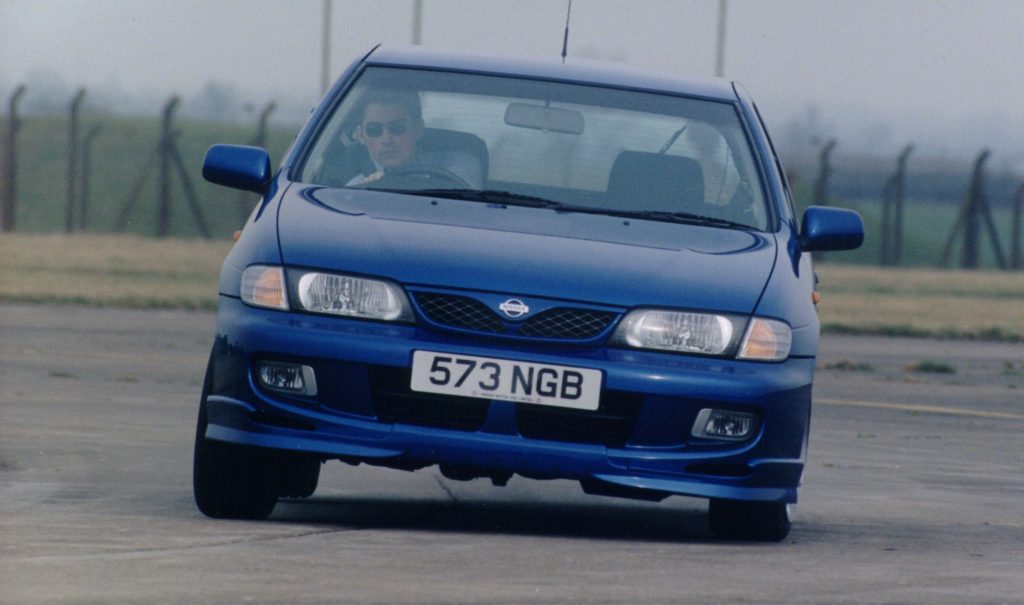 If performance, handling and styling are the three key pillars of a legendary hot hatchback, then the Almera GTi was destined to fall over from the start. It doesn't look so bad today – a product of its time – but in the mid-'90s it was about as dull to behold as a hot hatch got.
That was a massive shame, since on those other two factors, performance and handling, it was frequently up there with the best of them. Power came from a 143bhp variant of Nissan's now-legendary SR20 four-cylinder (used to good effect, when turbocharged, in sideways-driven 200SXs), and its chassis was a star.
The engine allowed for eight-second 0-60 performance, while it offered the kind of adjustable handling you could expect from a contemporary Peugeot, only without the palm-wetting tail-happiness. Find a good one, and few will know what a great hot hatch you have.
Proton Satria GTi (1998)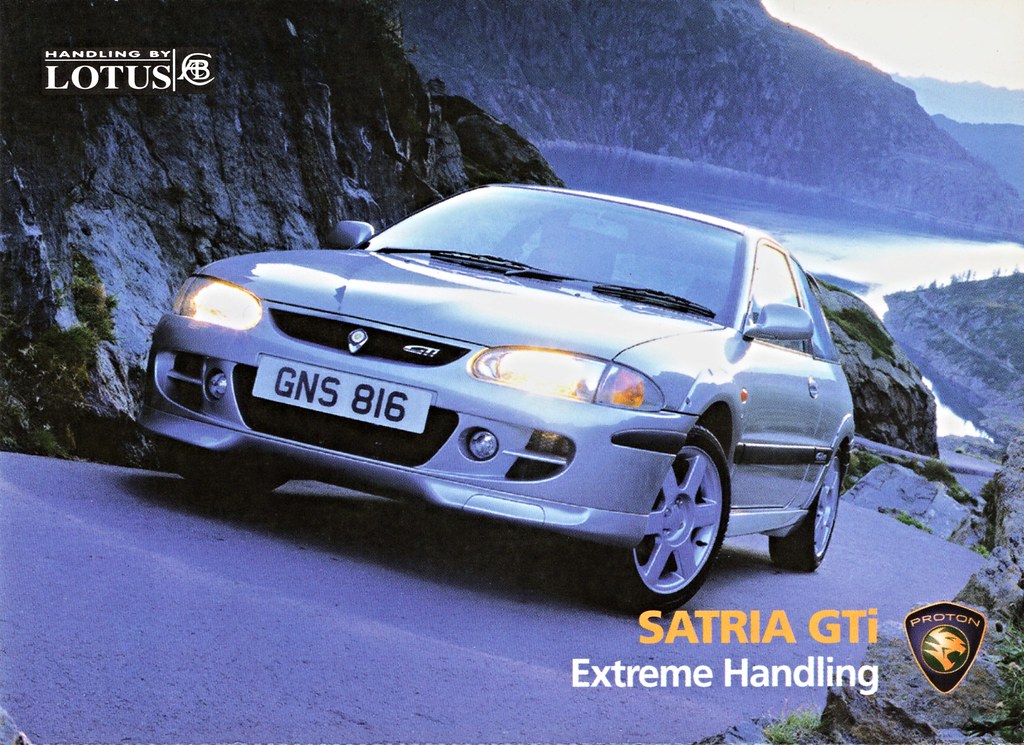 While getting Lotus to tune the handling of your shopping trolley brings with it a certain kudos, there's always a risk that the clever folks at Hethel can only do so much with the car they're offered. What you are not guaranteed is a car that actually drives like a Lotus.
In some cases though, the car gets mighty close. Such was the case with the Proton Satria GTi, a car that enthusiasts wouldn't have touched with a bargepole were those "Handling by Lotus" badges not surprisingly meaningful – the GTi drove genuinely well.
The styling was a bit of a dog's dinner and the interior pretty naff too, but any car good for a four-star review in evo magazine can't be too bad. "Instinctively, grin-inducingly right", said the mag. They didn't exactly fly out of showrooms however, and while their profile is growing – you could call it the most FOTU-suitable hot hatch – it is still largely overlooked.
Rover 200vi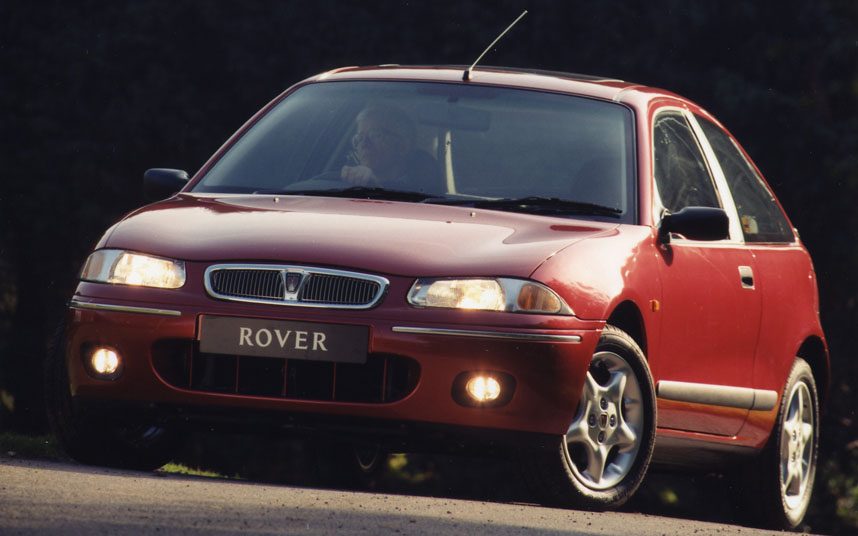 Rover's curvy "R3" 200 arguably came into its own as a hot hatch when rebranded as the MG ZR in the early 2000s, but there had been fun variants before that, and the first was the 200vi.
The 200vi had size on its side. While its curious positioning between superminis and family hatches wasn't great for space, the compact sub-4-metre footprint made for an agile hatch and the VVC variant of the 1.8-litre K-series (as also used in the spicier MGFs) delivered a more than respectable 143bhp.
Even then it was arguably hampered by its image, not helped by Rover's insistence on wood-effect trim, possibly not what the typical, often youthful, hot-hatch buyer was looking for. The same could be said of the exterior chromework – something Rover really hammed up with the special edition BRM launched in 1997.
SEAT Ibiza GTi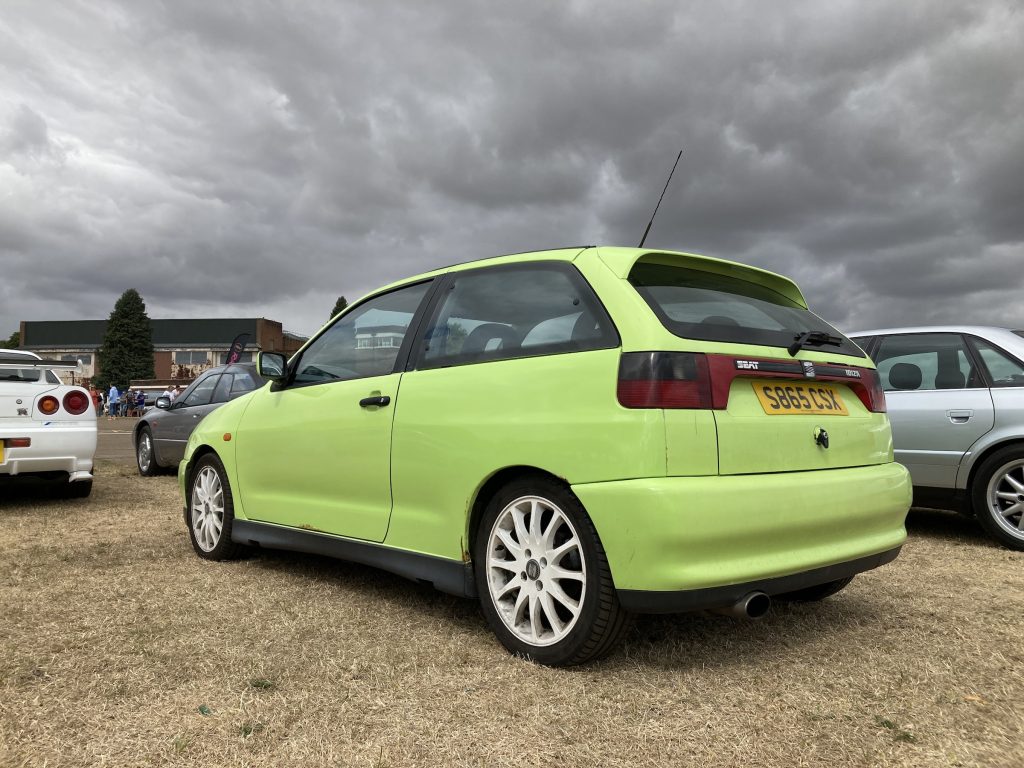 Sporty SEATs are called Cupras, right? Well, that's been the case since around 1997 with the first Ibiza Cupra, but before that, the Spanish brand's hottest small car was the Ibiza GTi – using letters more familiar from its parent company, Volkswagen.
The awkward thing for VW was that the Ibiza GTi was actually a better hot hatch than the equivalent Golf. Based on the Polo, it was smaller and lighter for a start, but still packed the Golf's 16-valve 2-litre, made 150bhp, and hit 60mph in under, rather than over, eight seconds.
It handled too, lifting a rear wheel in turns like an old Mk2 Golf GTI and gripping well, while a selection of vibrant colours gave it visual clout. All for less money. But the Golf had the last laugh: Mk3 GTIs are still easy to find, but when was the last time you saw an Ibiza GTi?
Check out the Hagerty Media homepage for daily news, features, interviews and buying guides, or better still, bookmark it.