There are sensible business reasons that the majority of new cars sold today are that nebulous category we call "crossovers". They're practical, profitable, and satisfy the majority of needs for the majority of consumers.
They're also spectacularly dull, and it's no surprise that when any manufacturer whips the covers off something that isn't a crossover, enthusiasts breathe a sigh of relief. And while some prefer to look forwards rather than into the past, the cars that get the greatest attention are those that cast one eye back to beloved models from history in their styling and ethos.
How much is your car to insure? Find out in four easy steps.
Get a quote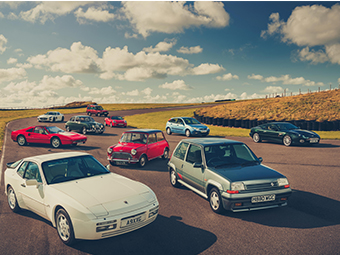 Take the modern revivals of the Mini, Beetle and Fiat 500 as examples (though given two of those are at least two decades old now, they're virtually classics themselves). See also the Alpine A110, a thoroughly modern sports car with a classic attitude to dimensions, weight and styling cues. And witness the buzz over Ford's recently-released Bronco in the United States.
We reckon there's room for a few more though – and in particular, cars that were never adequately replaced in the first place. From a reinvention of Renault's 4L people's car to a modern-day Lancia Thema 8.32, here is our pick of 11 classics that deserve a modern comeback.
Audi A2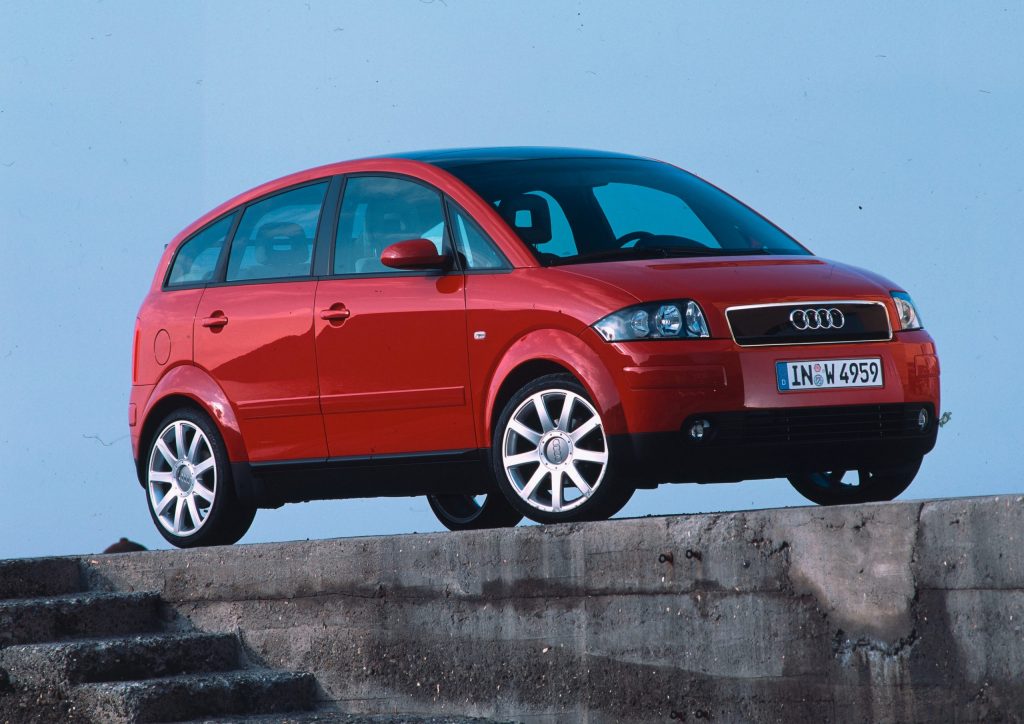 If there's a sign that the Audi A2 was ahead of its time, it's that Audi's small car from the early 2000s has two decades later developed something of a cult following. The styling isn't to all tastes, but with an aluminium body (and therefore no chance of premature, rust-related death at the next MOT), frugal engines and useful practicality, it's a modern classic you can use every day.
Which is just as well, as Audi has shown little sign of wishing to replace it, save a largely forgotten A2 Concept at the 2011 Frankfurt motor show. Since then, all we've had is the Polo-based A1, and more recently, the Q2 crossover. Each looked about as far into the future as a goldfish.
Now, more than ever, a clever small car makes sense. Cheap small cars are disappearing thanks to expensive legislatory requirements, but high-tech ones, albeit mostly powered by electricity these days, seem to be growing in number; think Honda E, or even more relevant, the BMW i3 – perhaps the A2's spiritual successor. We know Audi has the ability, it just now needs the will.
BMW M1
The i8 got close to replacing the spectacular BMW M1. Sure, the similarities between an M5-powered straight-six supercar and a left-field, hybrid-assisted three-cylinder 911 alternative don't obvious, but look at the shark nose and slinky mid-engined side profile of both M1 and i8, and tell us the i8's designers didn't have a few M1 photos on the wall.
Then, there was 2019's BMW M Vision Next concept, pictured above. Perhaps less cohesive than the i8, and another unfortunate recipient of the company's ever-expanding grille designs, it was billed as a 600bhp, plug-in hybrid replacement for the i8, due in 2023.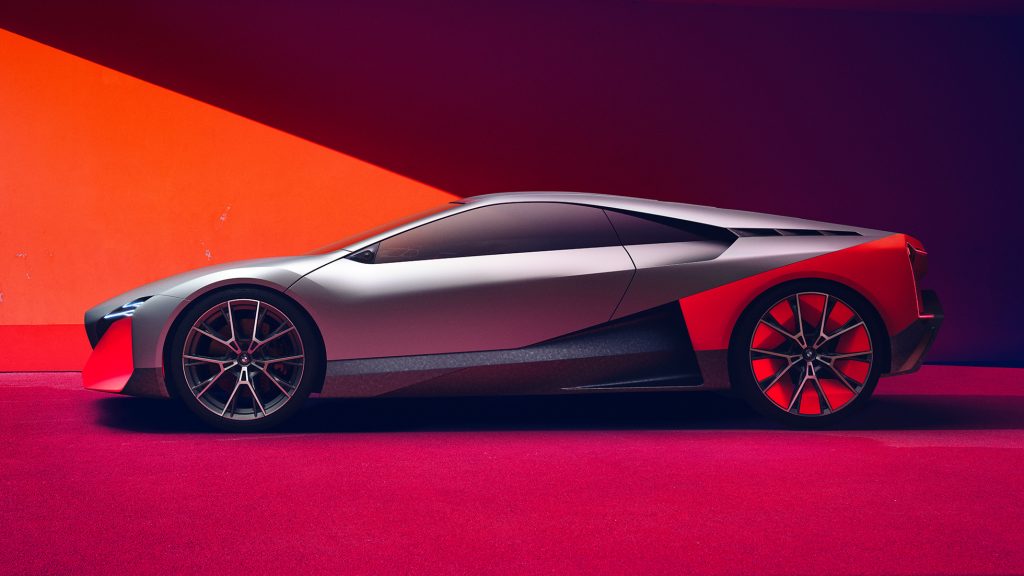 Unfortunately, BMW has since canned that idea, seemingly content to continue electrifying crossovers instead. But a well-executed Vision Next – with, hopefully, a better name – could be the hybrid supercar to truly take the fight to Porsche's 911. It might even help us forgive BMW for the, ahem, visually challenging iX electric SUV.
Dino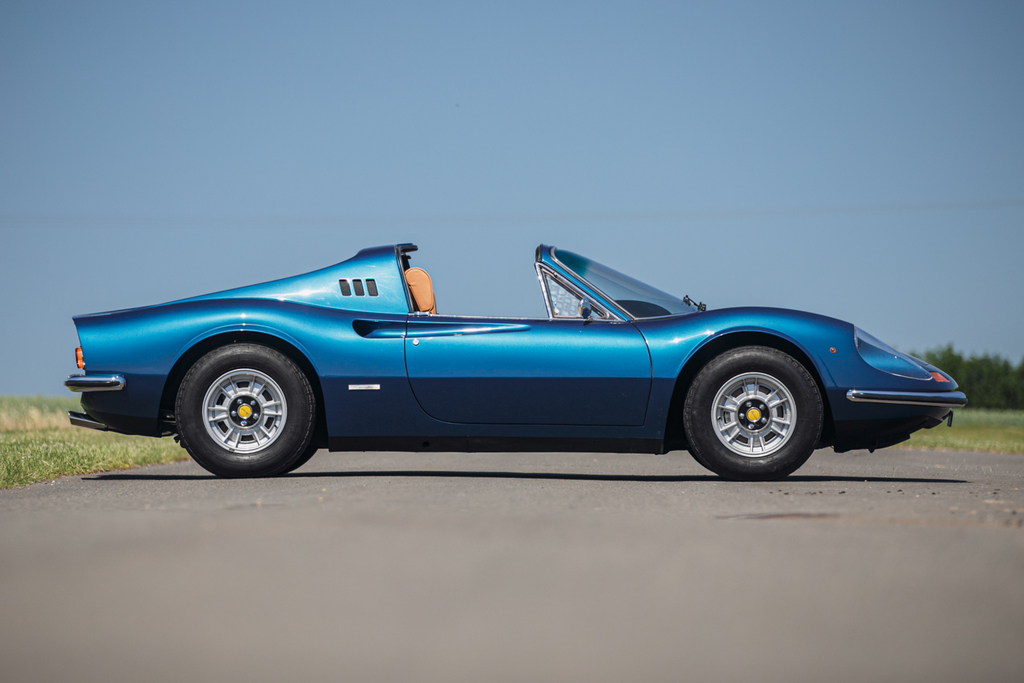 A "new Dino" is a perennial favourite of the motoring press, and it's not difficult to understand why. The original Dino 206GT and the 246GT that followed shortly after were beautiful to look at and to drive, but also more accessible than their prancing stablemates.
Accessibility is relative, and any modern interpretation of the Dino would doubtless still cost well into six figures. And today, the entry-level Ferrari billing is satisfied (objectively, if not subjectively) by the Portofino.
But how wonderful would a new mid-engined model be, with the pretty, curvy styling cues heralded by the Roma? Ferrari already has the right engine too, since a 2.9-litre V6 sits in the 296 GTB – but 818bhp is absurd, so ditch the hybrid element, detune that V6 (around 500bhp should be plenty), and you'd have almost the perfect package.
Ford Capri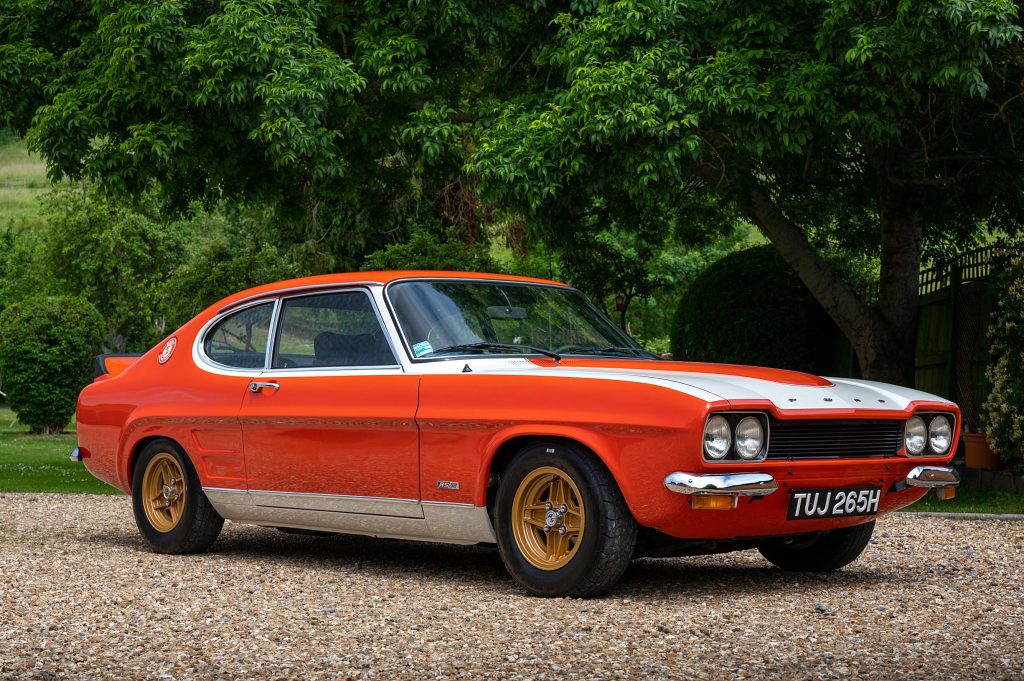 Ford is currently on a bit of a roll. In Europe, it sells a range of wholly competent family cars, but also offers excitement in the form of Fiesta and Focus STs, and the long-awaited V8-powered Mustang GT. In America, the cars are gone, but the recent release of the retro-styled Bronco and budget Maverick pickup have rendered enthusiasts weak at the knees.
Still, have you seen what it's done to the Puma? Once a compact Fiesta-based coupé, one of the 1990s' most striking shapes and best-handling cars, today it's a Fiesta on stilts with an expression like a frog with a stick up its bottom. It's received plenty of "best in class" titles from the motoring press, but as achievements go that's up there with "least annoying screeching noise".
You still have time to make it up to us though, Ford, if you bring back the Capri. Firstly, it needs to be a proper coupé, and not another crossover. Secondly, rear-wheel drive, and thirdly, a manual gearbox please. We'll allow turbocharging, as this is the modern way, and maybe even an EV variant. But it needs to be the car we've always promised ourselves, and no car enthusiast ever promised themselves a Fiesta-based crossover.
Lancia Thema 8.32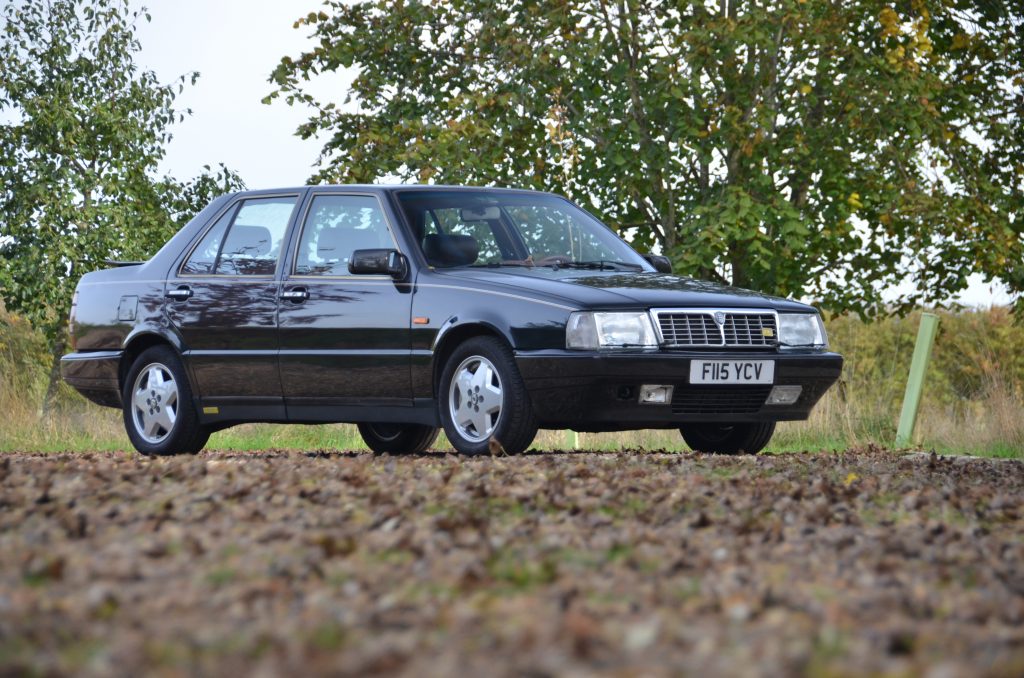 "8.32" meant eight cylinders and thirty-two valves. And it was attached to the flanks of a Lancia Thema, the Italian brand's take on the Type Four platform that also underpinned the Alfa Romeo 164, Fiat Croma and Saab 9000 in the 1980s.
And the reason that badge sat on that car, was that under the bonnet and arranged widthways was a 2.9-litre V8, differentiated primarily from that in the Ferrari 308 by its use of a crossplane crank. It powered the front wheels, but with 212bhp it wasn't overburdened, and as the new crankshaft suggested, the aim here was refined luxury rather than speed.
Lancia has been unfairly neglected for decades now, but while coachbuilders and restomodders are taking Integrales and 037s into their own hands, a new Ferrari-engined Lancia saloon could be the perfect revival for the beleaguered brand. Reskin Alfa Romeo's Giulia platform, and slide a new Ferrari motor under the bonnet. A V8 would be nice, but the 2.9 V6 more logical – and call it the Lancia 6.24 as a nod to the original's naming scheme.
Nissan Silvia/180SX/200SX
There's been an end-of-term feel to the launch of several recent sports cars. It's hard to imagine another Supra arriving after the current generation smokes off into the sunset, and Toyota will no doubt think long and hard if the new GR86, the GT86 replacement, doesn't meet its targets. Over at Nissan, the turbocharged V6 and manual transmission of the latest Z-car feels like a blow-out celebration too.
But surely there's room for one more? Nissan has the perfect car in its back-catalogue to revive: the Silvia, better known over here as the 180SX and 200SX. The rear-drive, turbocharged sports car went off sale in the UK in 2000, though Japan (from whence the Silvia name originates) got one more generation after that which lasted only until 2002.
But a new version of the drifter's favourite (that's sideways racers, not vagrants) surely deserves a revival. Perhaps it could be powered by the revvy 248bhp turbocharged unit found in the Alpine A110 from Nissan's partner Renault, and styling-wise, several past generations of Silvia have had distinctive cues. Now could be the last chance.
Opel Manta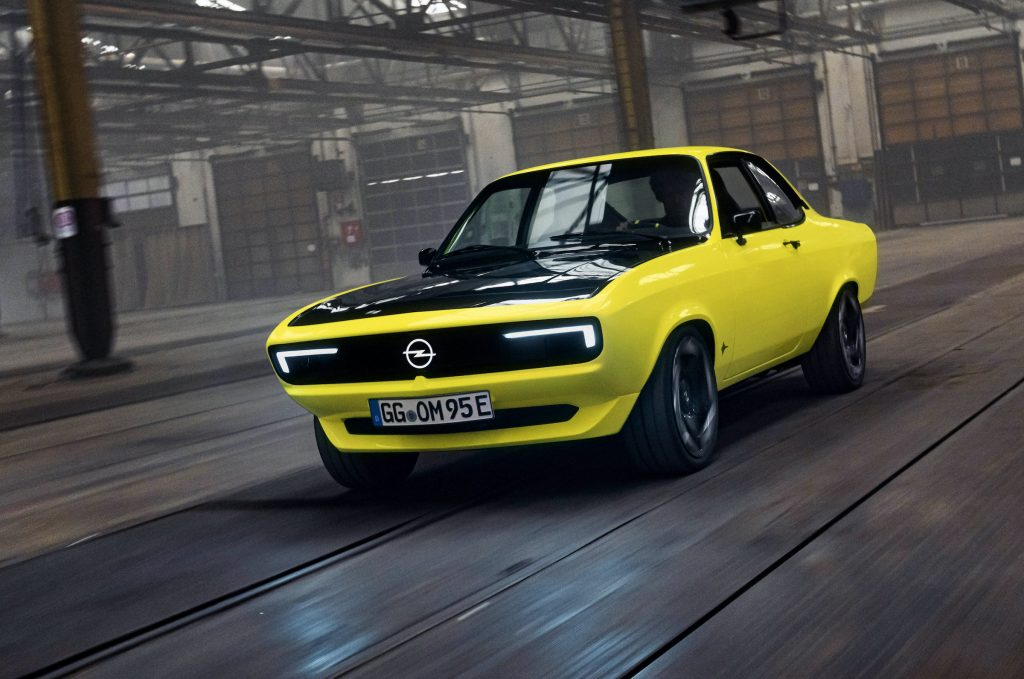 Opel knows we want a new Manta. Maybe Opel itself wants a new Manta, given it recently dangled the Manta ElektroMOD under our noses – a heavily restomodded first-generation Manta with a coat of hi-viz paintwork and an electric powertrain, as is the modern way.
The ElektroMOD's wheels were a touch large (surely a little sidewall wouldn't have hurt?) but otherwise it was brilliantly done, Opel wisely leaving the Manta's muscle-car lines alone, but updating it where it counts: a retro rendition of the brand's new "vizor" grille, round LED rear lights, and a subtly updated cabin with a classic layout but digital instruments.
We'd be lying if we'd not also prefer a more interactive four or six-cylinder drivetrain and a manual gearbox, but if the way to get a new Manta back is with electric power – and if it looks suitably like the original, with a three-box coupé shape and a sharky nose – then we certainly wouldn't complain.
Porsche 928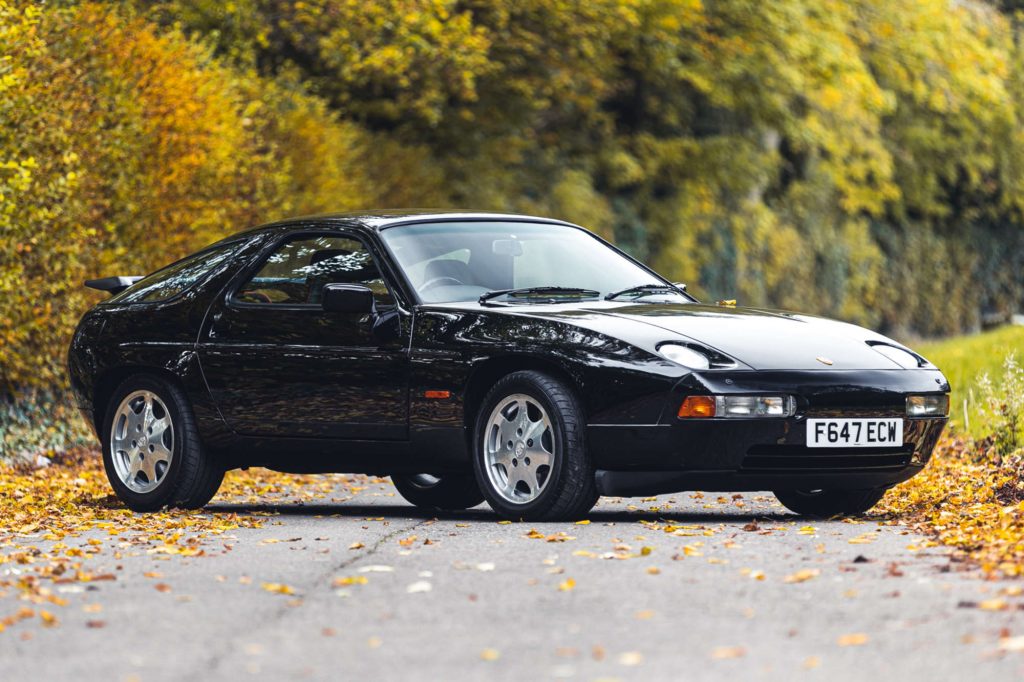 Today the Porsche 911 is central to the brand's ethos, even though it's long been outsold by SUVs like the Macan and Cayenne. Which, as we know, is quite amazing, considering that more than forty years ago, the brand was dead set on kicking its rear-engined sports car to the kerb in favour of the Porsche 928.
We all know how that went, because while the 928 was magnificent, motivated by a brawny V8 and with its elegant front-engined styling, customers just kept on buying its anachronistic rear-engined sibling. And continued to do so long after Porsche pulled the plug on the 928 in 1995.
Ironically, a plug is exactly what could bring the 928 back today. The electric Taycan has already become one of the brand's biggest sellers, but there's just one problem. Well, two – those rear doors. Lose those extra entrances, chop a foot from the wheelbase and you'd have a mighty fine modern-day 928. It'd keep purists happy too, as Porsche could continue selling regular combustion 911s right alongside.
Renault 4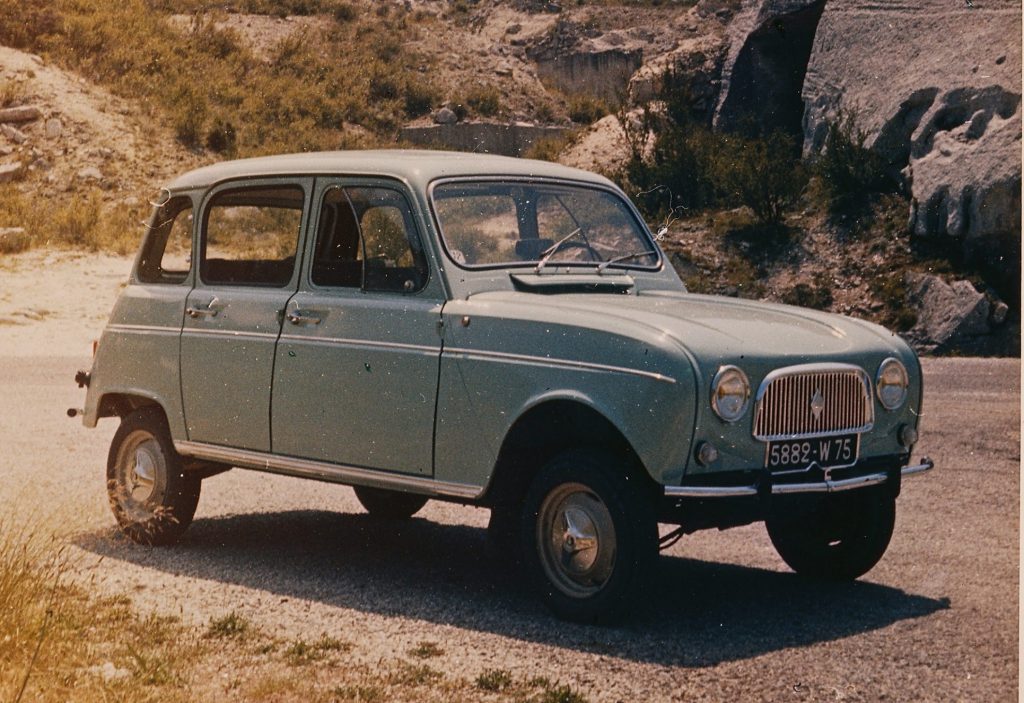 There's a rumour that Renault is bringing back the classic "Quatrelle". However, it's likely to do so as an electric vehicle, much like it will with the imminent return of the later, trapezoidal Renault 5.
We have little against electric vehicles, which will undoubtedly play an important role in modern transportation going forward. But electric power doesn't quite feel right for a reimagined 4L, not least because the industry is still a fair way from genuinely usable EVs also being genuinely affordable, and because there seems to be an insistence on high technology and permanent connectivity, which is counter to the 4L's utterly basic charm.
No, instead we propose a new 4L be more like modern-day Dacia, a brand sticking doggedly to low prices even if it means forgoing certain electronic features that would grant it the full complement of EuroNCAP stars. A Sandero is a bland-looking thing though, so why not make its replacement a boxy, ultra-practical homage to the 4L, with as little technology as a modern car can get away with, and a price that almost anyone could afford?
Toyota MR2
Let's be clear here: Toyota is probably one of the most exciting car companies around right now. It's made an almighty push over the last decade or so both to bring back beloved nameplates and furnish us with brand new stars, giving us everything from the GT86 and Supra sports cars to the homologation-special GR Yaris. Throw in Lexus, with its naturally-aspirated V8 super saloons and grand tourers, and it's quite a lineup.
And yet, a small, lightweight, mid-engined sports car is conspicuously missing. The Toyota MR2 was offered from 1984 until 2007 across three generations, each surprisingly different from the last; the first a kind of refined Fiat X1/9, the second a budget Ferrari and the third a bona-fide roadster.
Mechanicals from Toyota's volume models kept the prices down and a mid-engined layout kept the grin-factor up. Sports cars are a dying breed, but if Toyota could give us an MX-5 rival with a detuned GR Yaris motor, it'd be a hell of a final flourish for the breed.
Triumph Spitfire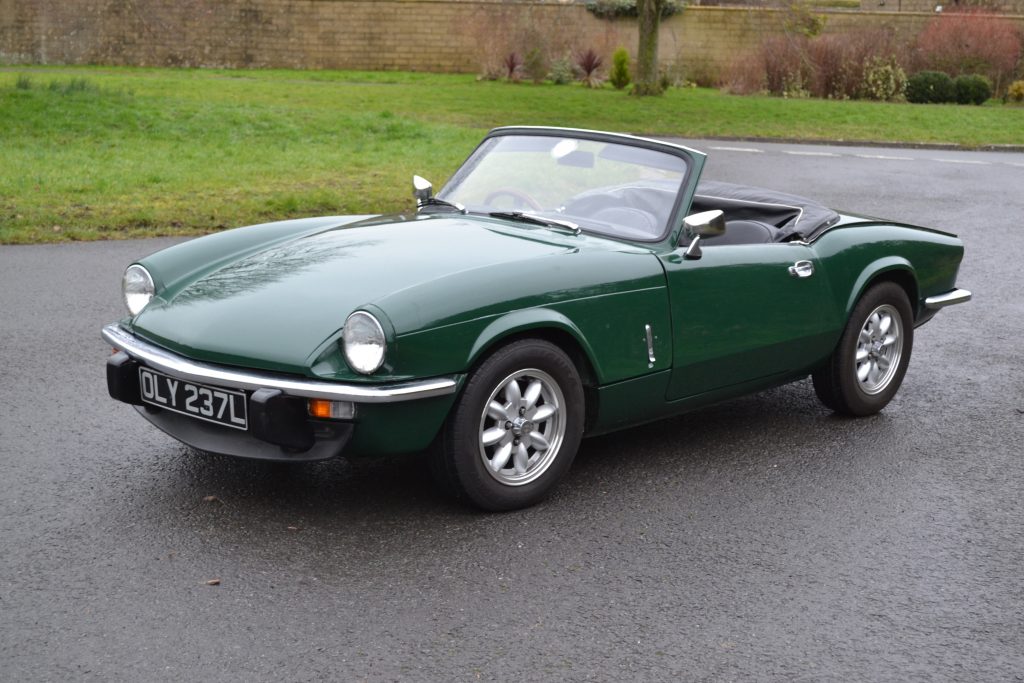 Remember Project Kimber? The short-lived venture appeared in the mid-2000s with the promise of reviving the Smart Roadster – recently canned by Daimler due to slow sales – as a modern-day AC Ace, using a Mitsubishi three-cylinder engine and, tantalisingly, a manual gearbox.
It achieved plenty of publicity but never really got anywhere, but what it did show was there was an appetite for the revival of a British sports car brand. But we've got an even better idea: a new Triumph Spitfire. However, while any revival of the much-loved British roadster wouldn't be impossible, it would be a bit more… well, German than before.
BMW owns the rights to the Triumph name. Conveniently, it also builds its own roadster, the Z4, and befitting a modern-day Spitfire's more attainable billing, BMW also has a good line in more modest powerplants, courtesy of Mini. Just imagine a Spitfire-styled Z4 with a Mini Cooper 3-cylinder turbo making around 150bhp, and a price tag in the MX-5 range – think £30k or so. Tempted? Thought you might be.
Read more
20 years ago the Noble M12 slayed the supercar dynasty
Driving the Kingsley KR Series, a restomod Range Rover
7 turbocharged cars where boost and lag are worth… the… wait