A popular maker of alcoholic beverages once had an advertising campaign that suggested good things come to those who wait.
While they were referring to the time it takes to pump a perfect pint of beer, anyone who has ever owned and loved an old turbocharged car might have nodded along sagely, recalling the thrill that comes with sinking your size-ten to the carpet and the building expectation of the swell of power soon to follow.
How much is your car to insure? Find out in four easy steps.
Get a quote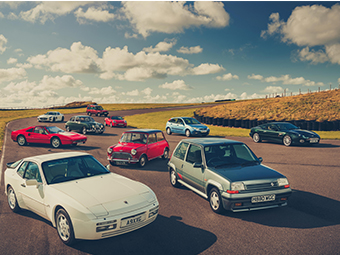 We're talking, of course, big boost and big lag – characteristics that modern turbo motors have nearly expunged, and while they're faster and more efficient than ever before, now offer their thrills in a very different way.
Before we get into our favourite examples though it's time for a quick refresher, since an engine that's off boost is often confused for one with turbo lag. Turbochargers need a suitable supply of exhaust gas to operate effectively, and on older turbocharged cars in particular, this can require higher engine speeds before enough gas is flowing to spin the turbine, in turn spinning the compressor and generating boost.
This means if you put your foot down at say, 2000rpm, you might be waiting for a while before the engine is developing enough boost to thrust you forwards. This isn't lag, any more than being below the VTEC changeover in a high-revving Honda is lag – it just means the engine isn't operating in its most effective window.
Turbo lag, on the other hand, is more like an input delay. Let's say you're in the middle of a corner, but doing something like 4500rpm, enough revs to ordinarily have the turbo spinning away at full throttle.
Exiting the corner you put your foot down, and for a few seconds, nothing happens – before the boost comes in all at once and propels you down the road. It's occurring for similar reasons to when the engine is off boost, namely insufficient gas to spin the turbine, but takes place on any demand for more throttle, even when high in the rev range. Even some modern turbo models aren't immune.
So with that in mind, here are seven turbocharged classics where the waiting – whether you're off boost, or simply dealing with turbo lag – is worth it.
Audi RS2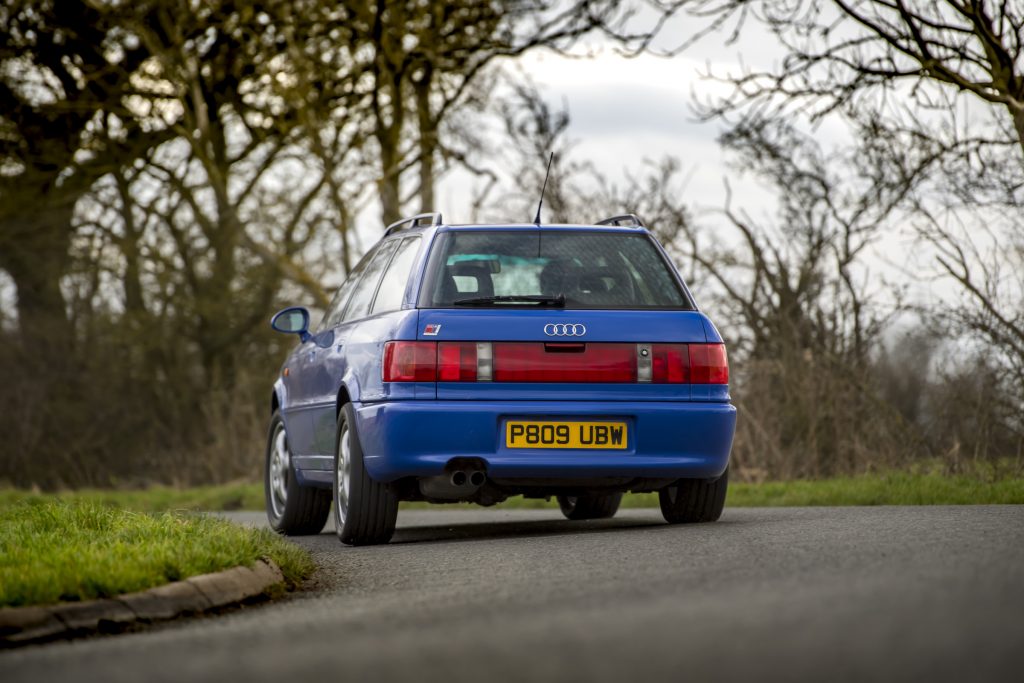 There is a special technique to cornering in Audi's RS2, and when you get it right it's far more satisfying than you'd credit for a car with a heavy engine hanging out just behind the grille and a fairly conservative four-wheel drive system directing the power. First, you must lean hard on the brakes into a corner, keeping as much weight over the front tyres as possible to ensure the car follows to your steering input.
Then, well before the apex, you open the taps. This won't upset the balance of the car, because nothing really happens at first, but if you've judged it right, the turbo will spool after a couple of seconds and by the time you're past the apex and relaxing the steering, the full 302lb ft will hit all four wheels and send you up the next straight at scarcely believable pace for a 27-year old car. Drive within this specialised window, and it's an absolute hoot.
BMW 2002 Turbo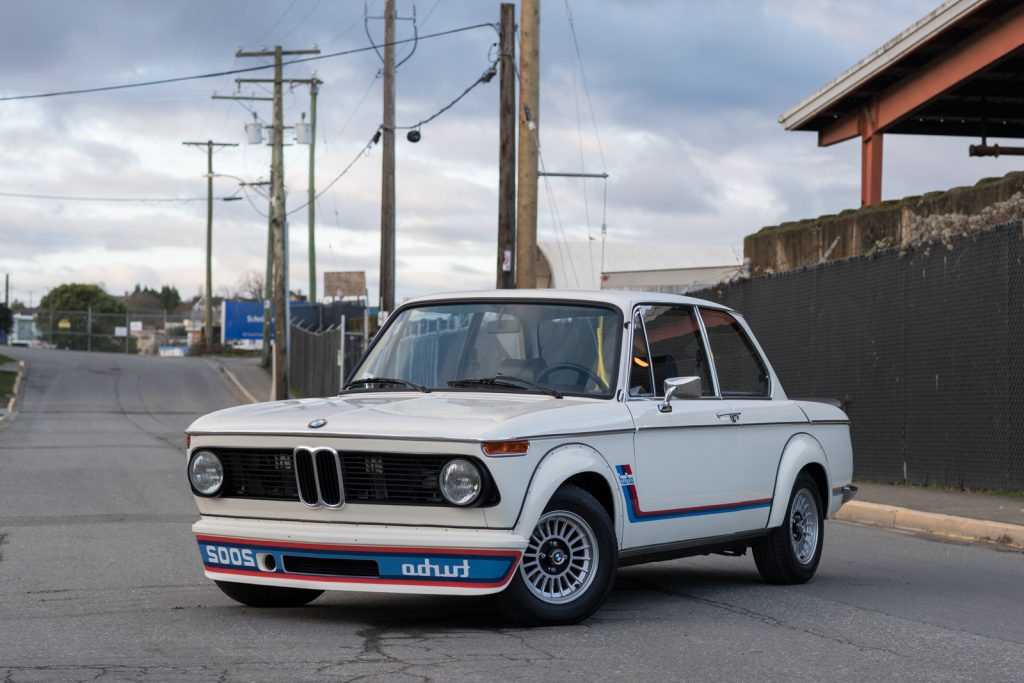 The oil crisis of 1973 is one of the big "what if?" moments in automotive history. Before it, the US muscle car scene had really been getting into its swing, and all of a sudden they became neutered. In Japan, Nissan launched its second Skyline GT-R, but sold barely 200. And in Germany, BMW introduced a 168bhp, 130mph, turbocharged version of its 2002, and it instantly became an anachronism.
Like most automotive anachronisms though, it wasn't, and still isn't, without appeal. And like most early turbocharged cars – the 2002 Turbo was BMW's first production model to feature a turbocharger – it wasn't without lag either. Low compression (just 6.9:1) meant low response until the KKK turbine was spinning, and power would often arrive at the 185-section rear tyres at inopportune moments; usually as the driver accelerated out of a corner. But those few brave enough to ignore the oil crisis and buy one got one of the decade's most exciting cars as a result.
Ferrari F40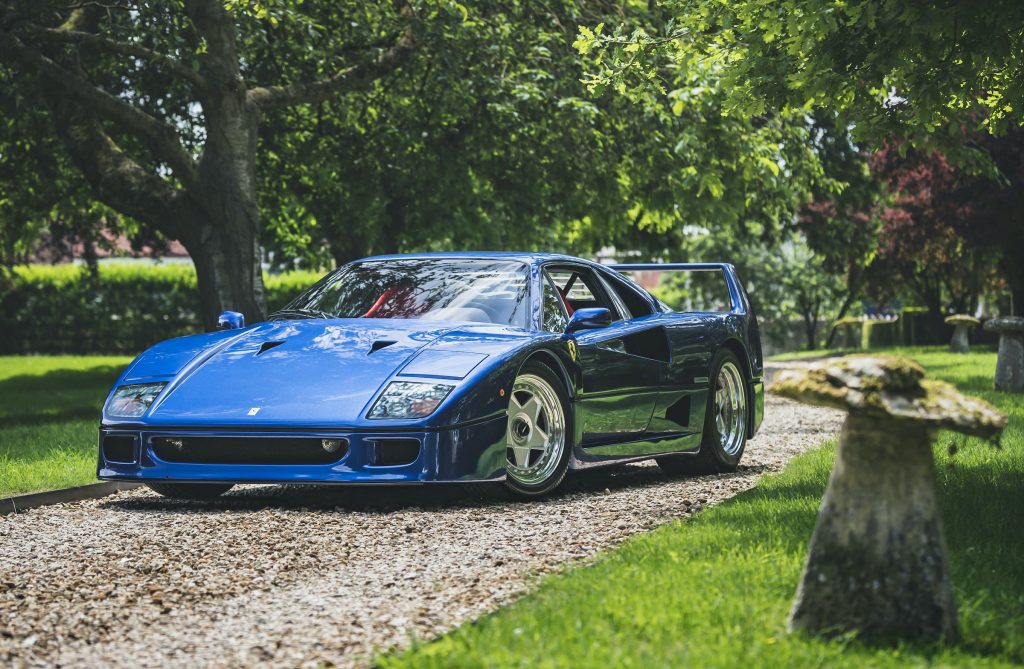 We'll not pretend to speak from personal experience here, but short of a Group B rally monster or 1980s Grand Prix car, the Ferrari F40 is probably the ultimate expression of automotive turbocharging. Making a quoted 471bhp from 2.9 litres with the aid of twin turbochargers – and hauling along little more than 1200kg – it turns normal turbo characteristics up to undici.
Spawned from the 288 GTO, itself recipient of a 2.9-litre twin-turbo V8, the pair of IHI turbos do their best work beyond 4000rpm. Acceleration below this is hardly slow, but even on a bone dry road the rampant onset of boost has no trouble at all roasting the 335-section Pirellis in the lower gears. In the wet, as journalist and historic racer Mark Hales once noted, even changing up didn't help – the wheels would simply spin up at a faster speed.
Ford Escort Cosworth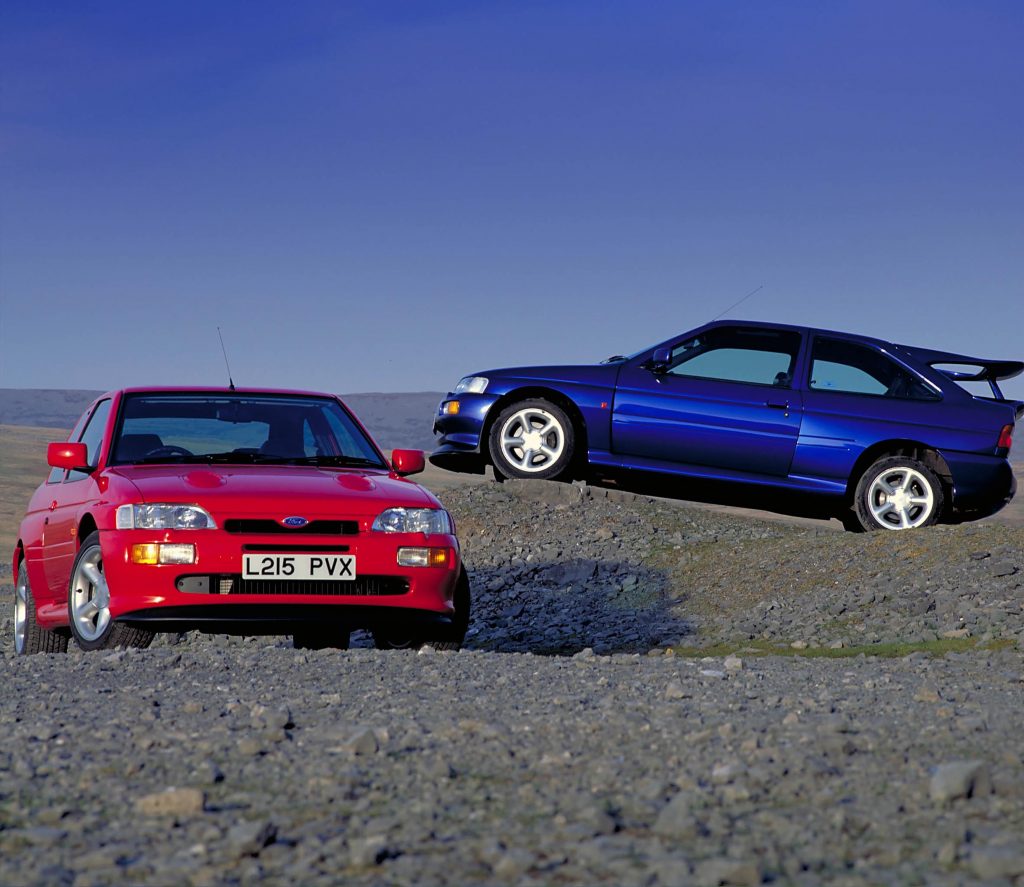 The Ford Escort RS Cosworth – or "Cossie", as many prefer – is a tale of two turbos. Not in the same car you understand, but depending on whether your car was one of the first 2500, or the run that followed, you'd either get a sizeable Garrett "T34" turbocharger, or a smaller T25.
You can probably guess where this is going: Opt for an earlier car, its large turbo really designed to operate at higher compression in a full rally-tuned monster, and the result was barely any power until about 3500rpm, and then everything at once. Big lag at any engine speed, too, though thankfully all-wheel drive meant you didn't need to be Francois Delecour to handle the results. Later cars were, naturally, more tractable. Whichever you drove, the Escort Cosworth was blessed with a sweet-handling chassis that was considerably more finessed than the car's yobbish looks suggested you'd encounter.
Porsche 930 Turbo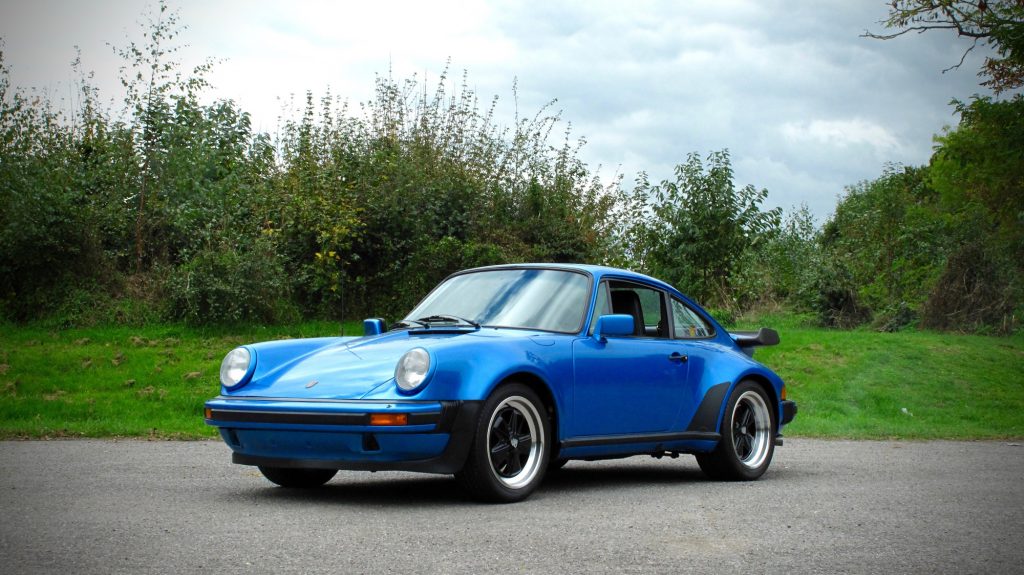 Another mid-1970s entrant onto the turbocharged production car scene was Porsche. The Stuttgart make had been strapping snails to competition cars for a while, and to great success, but homologation requirements for Group 4 and 5 in the 1970s required that it do the same to a few road cars to ensure its RSR was eligible.
The 930 Turbo was the result, initially using a 3-litre flat six with a single KKK turbo. A chunky rear wing and even chunkier tyres were employed to ensure the new 256bhp and 243Ib ft outputs didn't get out of hand. They did anyway, giving the 930 a "widowmaker" reputation, while even standing on the gas in a straight line allowed you time to think about your mistakes before boost rushed in and fired you up the road.
Renault 5 Turbo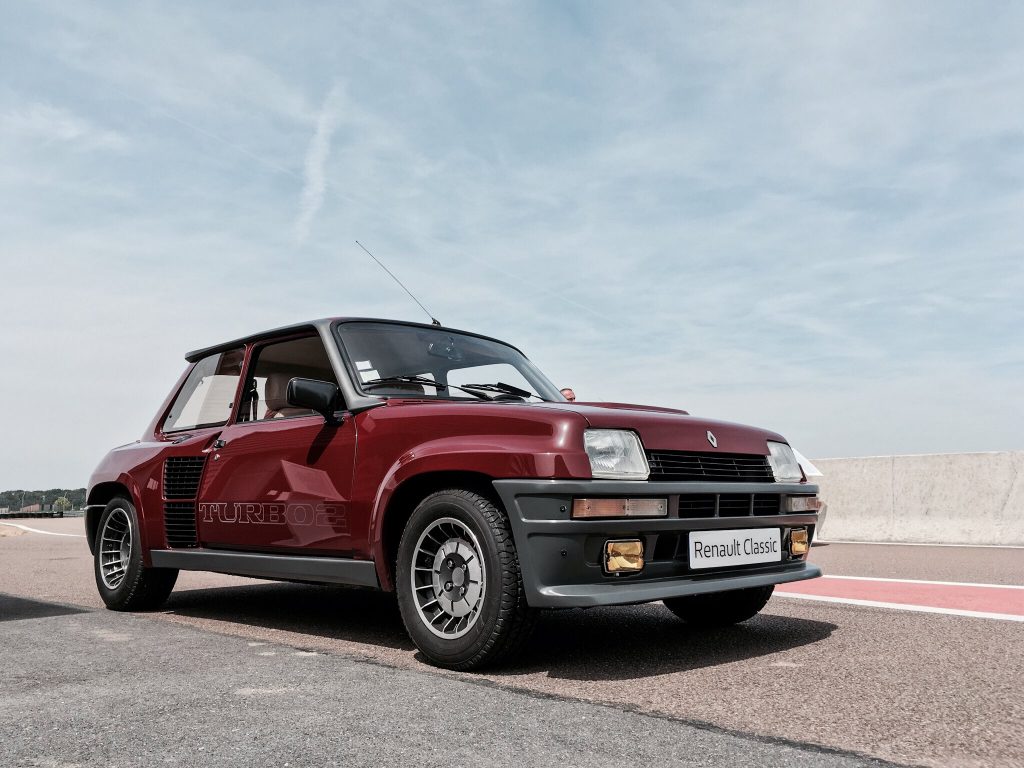 Turbos were big at Renault in the 1980s. Sometimes literally, but mostly figuratively, with an expansive range of boosted models inspired by the brand's F1 campaign. And rallying, for that matter, which is where the Renault 5 Turbo comes in. Renault put a 1.4-litre turbocharged four-pot in the back of its supermini mainly for rallying, but homologation requirements meant a run of road cars too.
Two generations in fact, named Turbo and then Turbo 2, the latter more subtle visually but no less exciting to drive. Keep the car's unusual physics in mind and it's surprisingly benign. Ask for throttle mid-corner, and the traction means you're more likely to understeer than spin like a top, at least in the dry. The lag here is exciting, offering thrust maybe a few seconds after you demand it. Turbos still feel quick, but as Hagerty's Sam Smith found out in his Death Eaters series, you can happily drive around it.
Saab 900 Turbo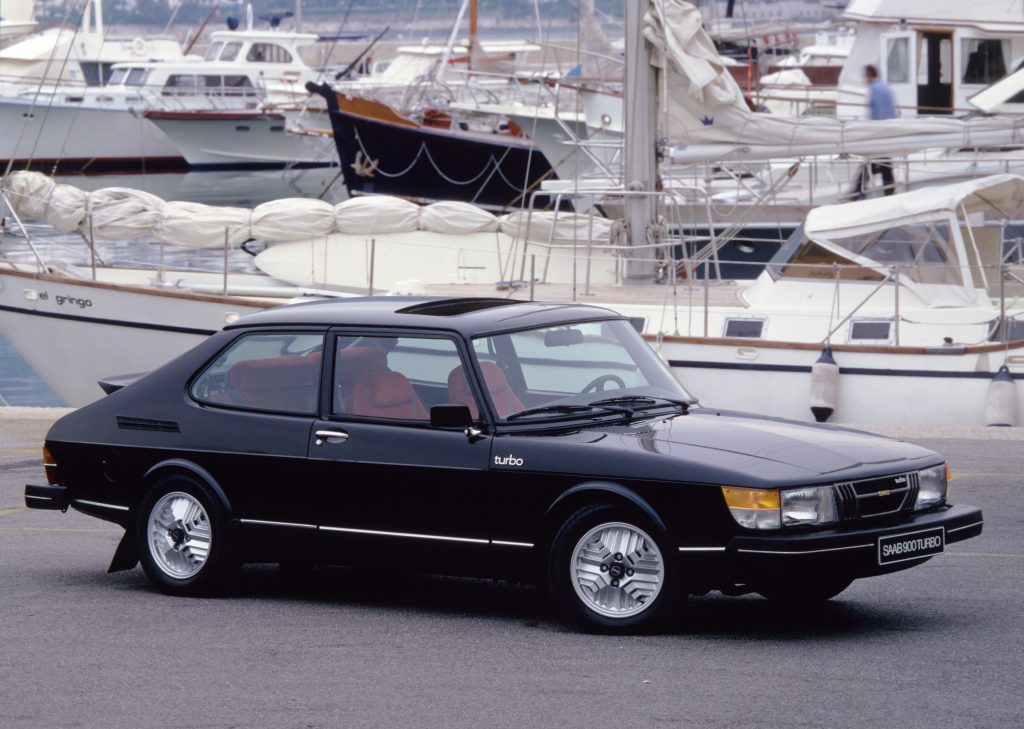 The phrase "it's not a bug, it's a feature" is commonly used in the computer programming community to sarcastically highlight an issue so well documented it becomes characteristic of the software. That application that freezes and shuts down every time you try and use a particular function? It's not a bug, it's a feature.
With turbocharged Saabs, one common "feature" an owner can expect is considerable torque steer. While Saab's engines are less laggy than many contemporaries, Saab usually preferring smaller, lower-pressure, quick-spooling turbos, their front-wheel drive layouts meant that any time waiting for boost was usually exacerbated when it finally arrived, overwhelming the front tyres and dragging the nose of the car this way and that.
Read more
10 British sports cars you probably forgot existed
Early quirks made these 9 classic cars the holy grail of collectors
The Handbook of Sloane Ranger Cars – Volkswagen Golf GTI Mk1