The British car industry has at times produced some of the greatest cars the world has ever seen, and teetered on the precipice of oblivion, often within the same breath. The brands that have persisted have always had something special about them, and the models they've created – the Elises, Vantages and Atoms – are rightly heralded for their styling, engineering and abilities.
But plenty have slipped through the cracks. If Britain is known for anything in the car industry it's the near constant churn of sports cars, producing a variety of models to put any other nation to shame. So many, in fact, that a huge number have simply been forgotten over the years.
How much is your car to insure? Find out in four easy steps.
Get a quote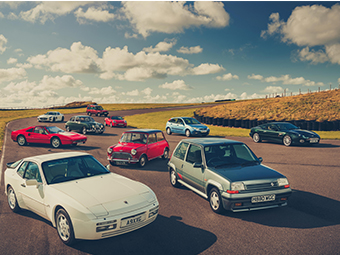 Whatever the cause – financial insolvency, poor marketing, or simply being a bit rubbish – here are ten British sports cars that are largely forgotten about today.
Noble M10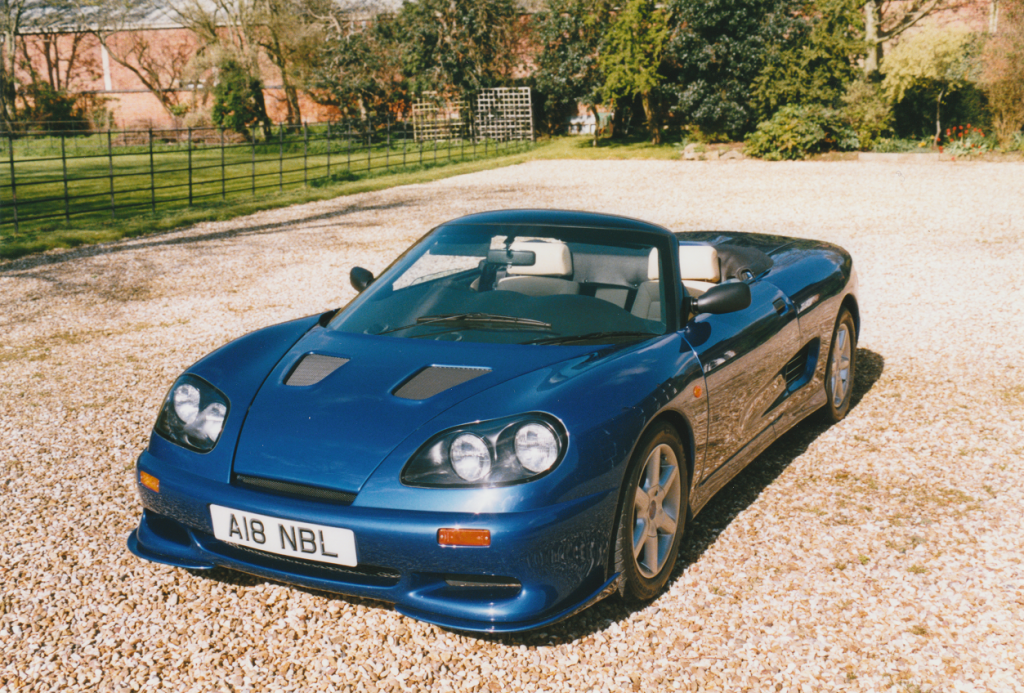 A car you may not be familiar with from a company you almost certainly are, the M10 was Noble Automotive's first sports car. It was also, through no fault of its own, its shortest-lived, with just six examples produced before the giant-killing Noble M12 arrived in 2000.
It was a much less serious affair than the M12, in scope if not the care and attention by which it was designed and constructed. While the M12 was turbocharged, the M10's 2.5-litre Ford V6 remained naturally aspirated and made a modest 168bhp. It was also a convertible, rather than a coupé.
It's maybe a little ungainly to modern eyes, more of a kit car in appearance than the M12, which could have passed as an escapee from the Le Mans grid. But those who drove it liked it, and while finding one today would be a nightmare given the tiny numbers built, you'd be buying a real piece of history given Noble's successes since.
Strathcarron SC-5A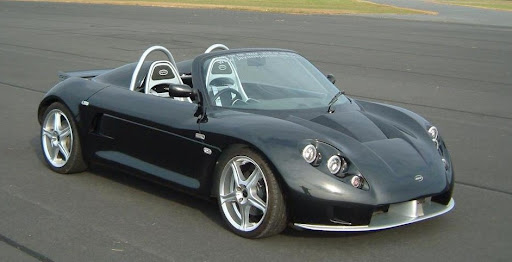 There was a whole lot to like about the Strathcarron SC-5A. Arriving in 1999, it was part of a small band of even more extreme Elise rivals, alongside the Tommykaira ZZ, which ditched any semblance of everyday practicality to concentrate on the bare necessities of sports car thrills.
The work of founder Ian Macpherson, and designer Simon Cox (also known for the Vauxhall VX220), the SC-5A was tiny (just 3.6 metres long), incredibly light (550kg) and usefully powerful (123bhp from a Triumph 1.2-litre four-cylinder motorcycle engine). Macpherson – son of Lord Strathcarron – even had Ilmor build the engines and Reynard the aluminium chassis.
Unfortunately, a change in SVA regulations scuppered the powerplant of choice. Reviews were mixed too, it was expensive compared to the more usable Elise, and few were ever built. The shape did make a return in kit form in the 2000s as the excruciatingly-named Marlin 5EXi, first K-series powered then later restyled and with Honda or Audi engines.
FBS Census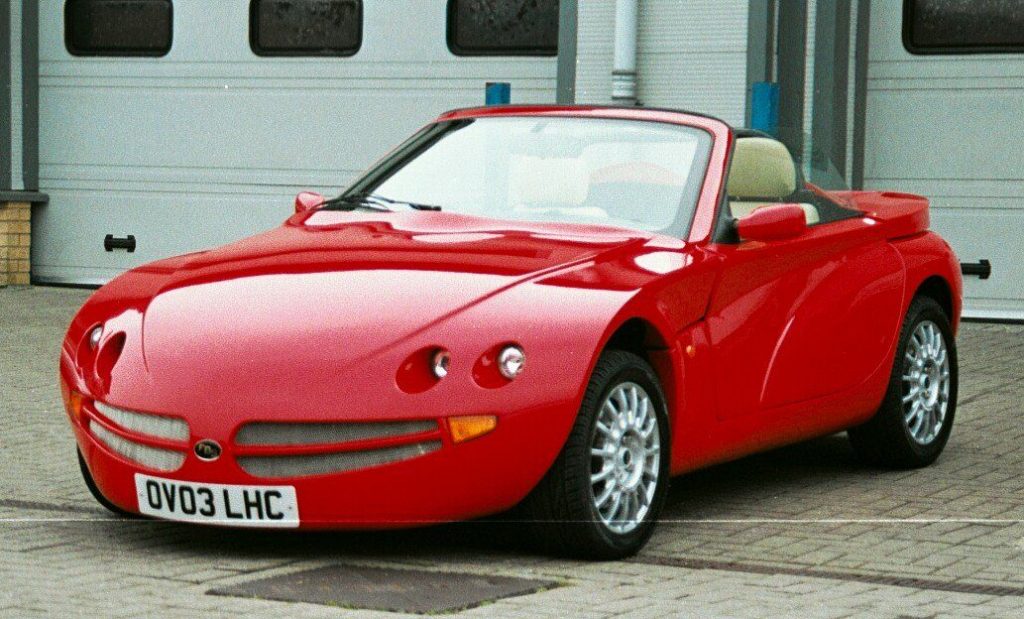 If some British cars were floored by flaws, you might say the FBS Census was undone by ugliness: the small-volume sports car industry hasn't always hit the mark styling-wise, but the Census was so far away from the mark it was almost at its antipode.
In some respects FBS – which stood, ironically, for the "Future of British Sportscars" – did everything by the book. Power came from a 2.5-litre Ford V6 (plentiful, decent power, easy to service), drive went to the rear wheels, a manual 'box and a kerb weight under a metric ton. Styling aside, there shouldn't have been much to go wrong.
But the car didn't endear itself to the press. "Dodgy handling, scruffy looks, and rough engines" said Auto Express. The build quality wasn't great either, while evo Magazine decided not to even print its review, a dubious honour it's only otherwise afforded to the "too embarrassing to be seen in" Daihatsu Copen. A few reviews were marginally more positive, but ultimately only eight were built before FBS ceased to be the future of British sports cars…
Lotus Europa S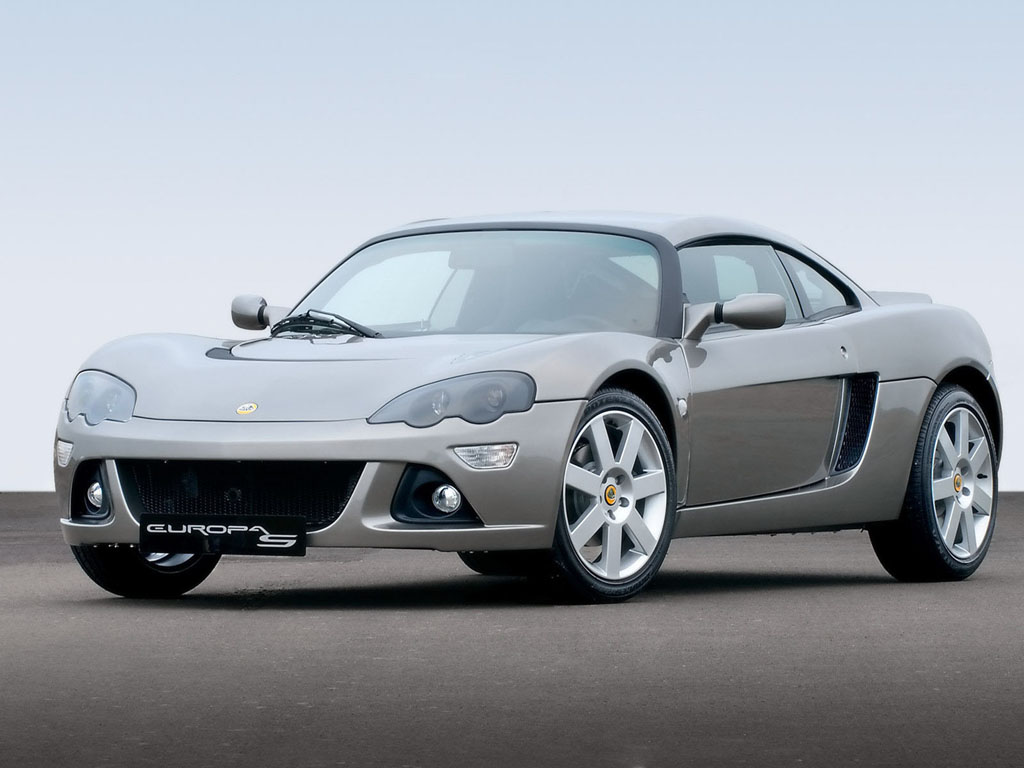 Rarely does Lotus drop the ball. We'd be both surprised and disappointed if the new Emira doesn't hit the mark, and while the brand's existing range is undoubtedly long in the tooth, the Elise, Exige and Evora are all as great to drive today as they were when each first hit the road.
In all this, you might have forgotten that between 2006 and 2010, Lotus made another Elise-based sports car, the Europa S. Early rumours were that the car was destined to be a Proton – the styling certainly had contemporary cues, and indeed the car was supposed to be built in Malaysia too. And given its reception, perhaps it should have been.
It wasn't a bad car, but it wasn't as entertaining as its siblings, yet didn't really hit the mark as a GT either. Mechanically it was little more than a Vauxhall VX220 Turbo with a roof rather than the all-rounder of the Evora that followed. Little more than 500 were built, and that rarity keeps prices of used examples firm today, but also makes it a relative unknown in Lotus terms.
Berkeley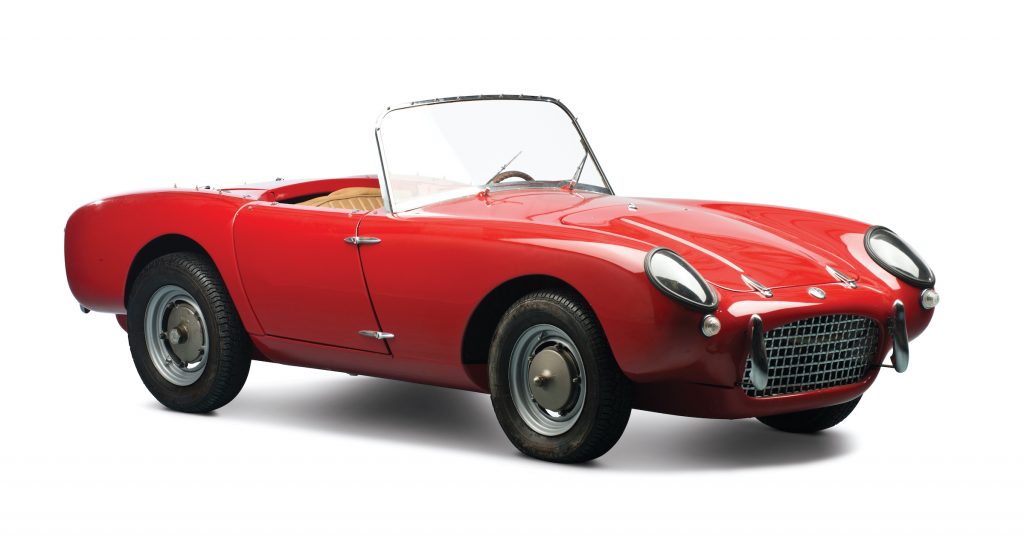 Berkeley made several models throughout the late 1950s, and we're including them all here because outside of cosy microcar circles the brand – which was familiar with caravans, but whose powered output was exclusively sports cars – seems to garner little attention.
Berkeleys are certainly unusual. Tiny and lightweight, they were ostensibly microcars, utilising motorcycle-derived engines, sold at low prices, and featured unusual construction: the first Berkeley Sports of 1956 had no conventional chassis as such, instead formed – thanks to the brand's expertise with fibreglass in the caravan market – from three large sections of the stuff.
The main appeal was pricing. At around £575 (under £15,000 today), the original Sports was around £140 cheaper than the next cheapest sports car. It was good for 60mpg, too. Subsequent models gained four-stroke engines, and occasionally lost a wheel (deliberately!), but while they sold respectably, it eventually befell the same fate as every other microcar: the Mini.
Reliant Scimitar SS1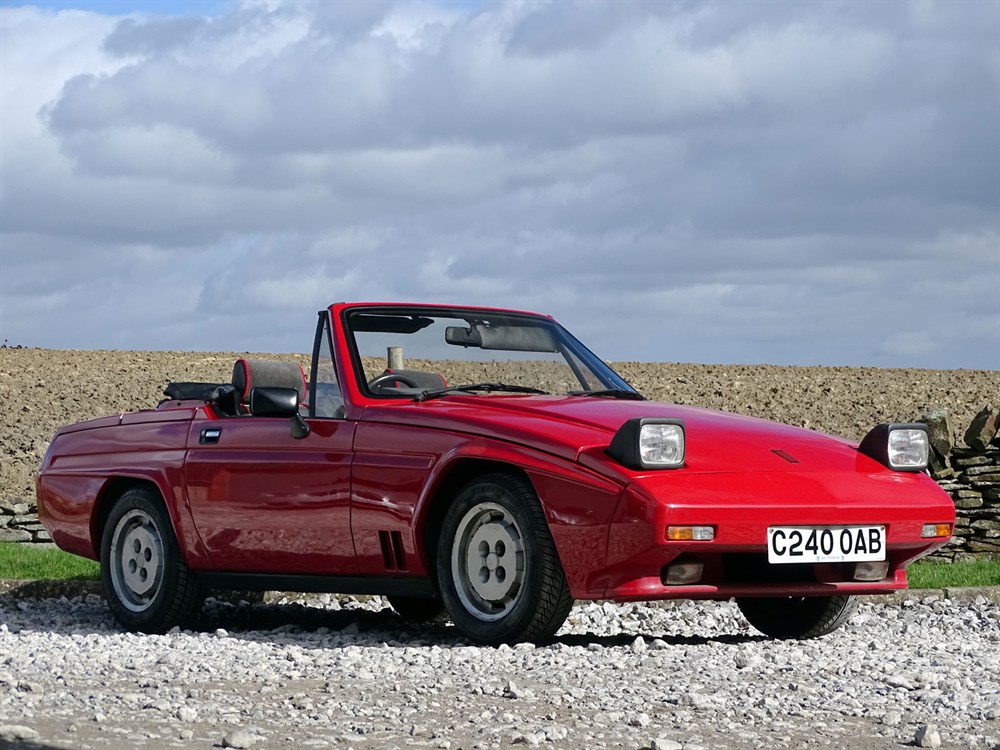 Think Reliant Scimitar and it's probably the GT built between 1964 and 1986 that comes to mind, with its brawny Ford Essex V6 and innumerable quips about royal ownership, but between 1984 and 1990 the name was placed on a wholly different vehicle.
That car, the Scimitar SS1, was smaller and more modestly motivated, with a series of Ford CVH fours finding their way under the wedgy, Michelotti-styled bonnet. Front-engined and rear-wheel drive it was the archetypal sports car, and with a backbone-type chassis under composite panels, there was a hint of classic Elan to its construction too.
It frequently found itself alongside the M100 Elan in group tests in later years too, but it was the presence of another Elan-inspired sports car, the Mazda MX-5, that pushed the SS1 and later SST into the dustier sections of the history books. The Reliant was lighter and quicker, but for less than a grand more, the mass-market quality of the Mazda was something no small British firm could compete with.
Peerless GT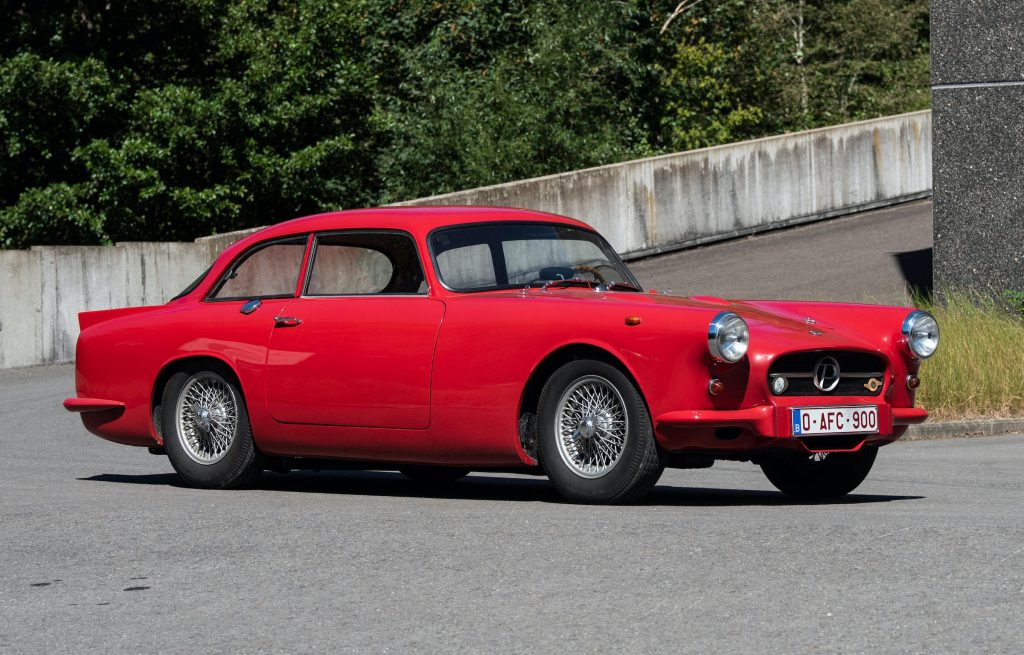 Glance at the Peerless GT's styling and you'd be forgiven for thinking it was little more than a low-budget Aston Martin DB4 clone, but that would be to do a disservice to a car that was both impressive in its own right and, even more notably, achieved a class win at the 1958 24 Hours of Le Mans.
Underneath the blue-blooded shape lurked the running gear of a Triumph TR3, but the structure itself was all Peerless – a tubular space frame with a De Dion rear end (a step above the Triumph's live axle), and clothed in a fibreglass body.
It was a combination capable of delivering strong performance, giving credence to that Le Mans result: this was a genuine 100mph car. Peerless sadly went bankrupt in 1960, and the model was adopted first as the Warwick GT from 1960-1962, and then adapted would become the Gordon-Keeble from 1964. But the Peerless is largely overlooked, and only 325 were ever built.
Gilbern Invader
Welsh readers will contest that their national car is forgotten, so perhaps it's best to call it "unfairly unremembered" instead.
Gilbern produced a handful of different sports cars between 1959 and 1973 and the Invader is arguably best-remembered of the lot. With more than 600 built, it was certainly most numerous. But as a true rival to cars like the Reliant Scimitar and Ford Capri – like both, it used the familiar 3-litre Essex V6 – it deserves to be considered alongside both those cars more frequently than it is.
Based on the earlier Gilbern Genie, the Invader was more thoroughly-developed, and a handsome thing too, with a hint of 105-series Alfa Romeo GTV to it. Motor Sport's correspondent noted as much back in 1971, and while the car wasn't without irritating faults – not unexpected from a small marque – praised its performance and handling. "The Gilbern should definitely be on any short list," they wrote… so we've put it on ours.
Spectre R42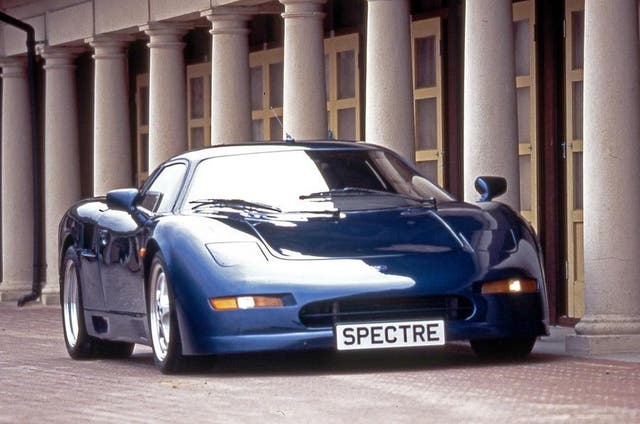 Would you believe us if we told you the Spectre R42 was yet another car on this list to use Ford power? The Blue Oval's powerplants must have found their way into more small-volume sports cars than those of any other marque, but in contrast to most on this list it's not an Essex V6 or breathed-upon four that powered the short-lived R42, but a Mustang-derived 4.6-litre V8.
You'd expect as much from a supercar, of course, and the man behind Spectre (not to be confused by the belligerent organisation in the James Bond movie franchise), Ray Christopher, had previous history with Fords, having previously built replicas of the GT40.
And the R42 was, really, Christopher's vision of a modern-day GT40, with everything from the mid-engined layout to a similar monocoque structure, albeit formed from aluminium and honeycomb composites. See if you can guess how high the car was from the name, too (you're wrong, it was 43 inches). Finish was poor though, and in the end just 23 were built before it vanished like a ghost.
Brooke Double R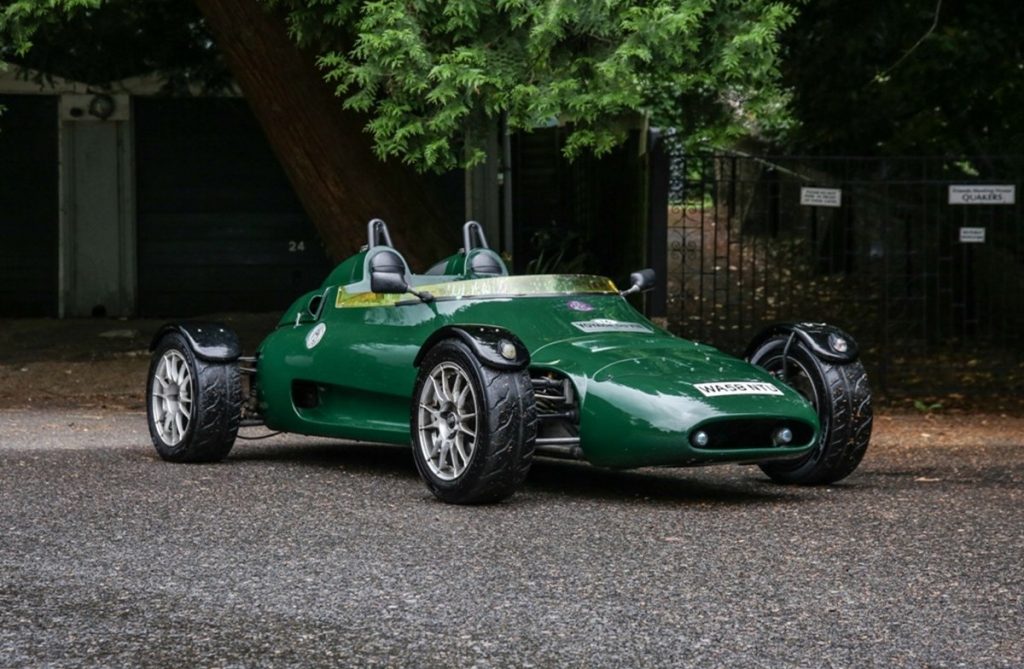 We've avoided sports cars inspired by more popular models in this list, which is why you'll find no small-volume Seven replicas, Cobras, or one of the innumerable models inspired by a 40s or 50s MG or Morgan. But we'll allow the Brooke Double R, which took more than a little inspiration from Chris Craft and Gordon Murray's Rocket.
Brooke first appeared in the mid-1990s, but the Double R was a product of the early 2000s. Effectively, think a Rocket but side-by-side rather than tandem and you're pretty much there, though it used a 2.3-litre inline four (a Ford, as if you'd not guessed already given others on this list) rather than the Rocket's motorcycle power.
And well-received it was too. evo Magazine gave the car four and a half stars from five, praising its ride and handling, the grunt of the Cosworth-prepared engine, and its value – just under £28k fully-built. The company, though, has since disappeared into the ether, and the car, impressive though it was, seems to have disappeared from our collective memories.
Read more
Cars That Time Forgot: Vegantune Evante 140TC
Wells Vertige: New Brit sports car debuts at Goodwood
Nine £5000 summer roadsters you can buy today