Nowadays, when a car company launches a new product its well-oiled marketing and PR teams will embrace consumers with a veritable armoury of clever promotions, slick ad campaigns and social media initiatives.
But 20 years ago a car emerged from nowhere, with a near-unknown badge on its fibreglass rear panel, that took enthusiasts by storm. It was called the Noble M12 GTO, and it became famous (and notorious to its rivals) purely because it was everywhere you looked in the press. No ads and no social media (before most existed) were used in the marketing of this car, just good old-fashioned, impartial, words on paper. It even pre-dated the medium you're reading this story on today.
How much is your car to insure? Find out in four easy steps.
Get a quote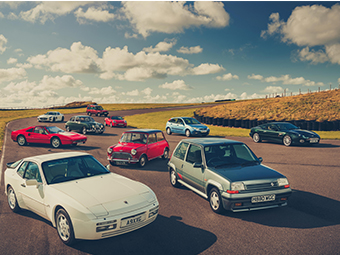 And that was a huge risk for company founder, Lee Noble. Placing his confidence solely in journalists to get the M12 noticed was a high-risk strategy, especially for a fledgling company with little or nothing to fall back on if it failed. But it didn't.
Think back to 2001, and there was enough of a gap in the market to interest the likes of Lee Noble to risk all on making his own sports car. The Lotus Esprit was on its last legs and the 996-series Porsche 911 had become a more muted machine compared with its 993 predecessor.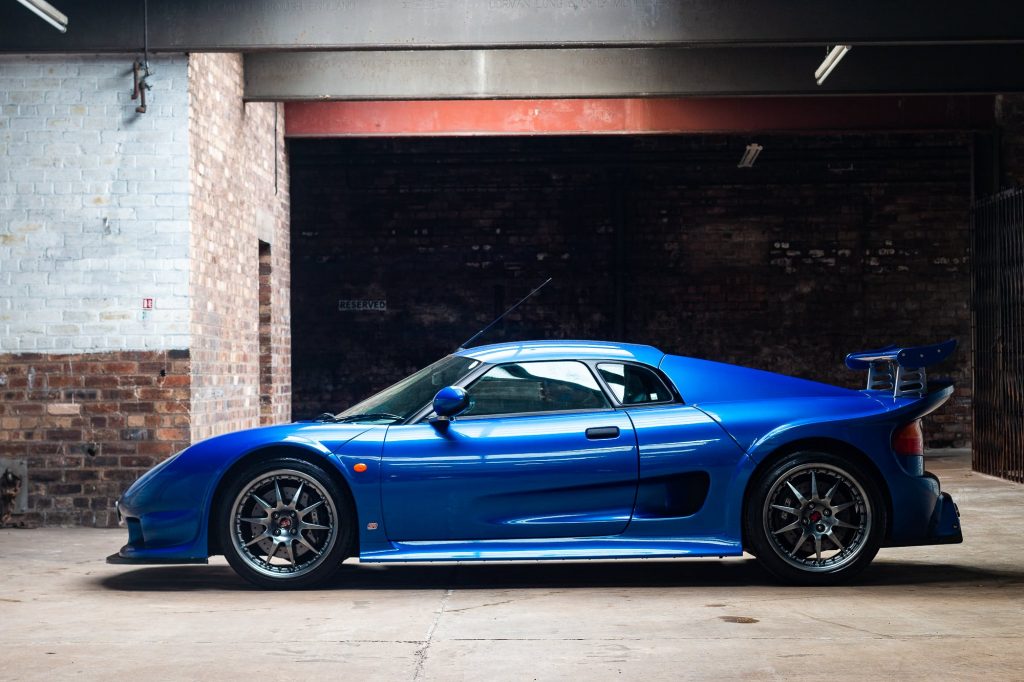 Noble had already released the M10, which had been praised for the way it drove and damned for the way it looked. Within two years the M12 emerged from the company's new premises in Barwell, Leicestershire. In the middle of the steel, spaceframe chassis was a relatively new and tunable Duratec V6 with twin turbochargers – taking power to 310bhp. It was clothed in bodywork that looked like it could have been borrowed from a Group C sports racing car, complete with a comically large rear wing. And helped by commissioning Hi-Tech Automotive, based in Gqeberha (Port Elizabeth), South Africa, Noble managed to bring the price down to £44,950.
After taking his first gamble by presenting the lower-powered M10 roadster, from which the M12 was derived, to Autocar magazine, Noble knew that he had the press behind him. "I didn't have the budget to advertise the M10," Lee admitted when I interviewed him recently. "So it was the press, or nothing. Nobody took me seriously to start with, but it did work out in the end."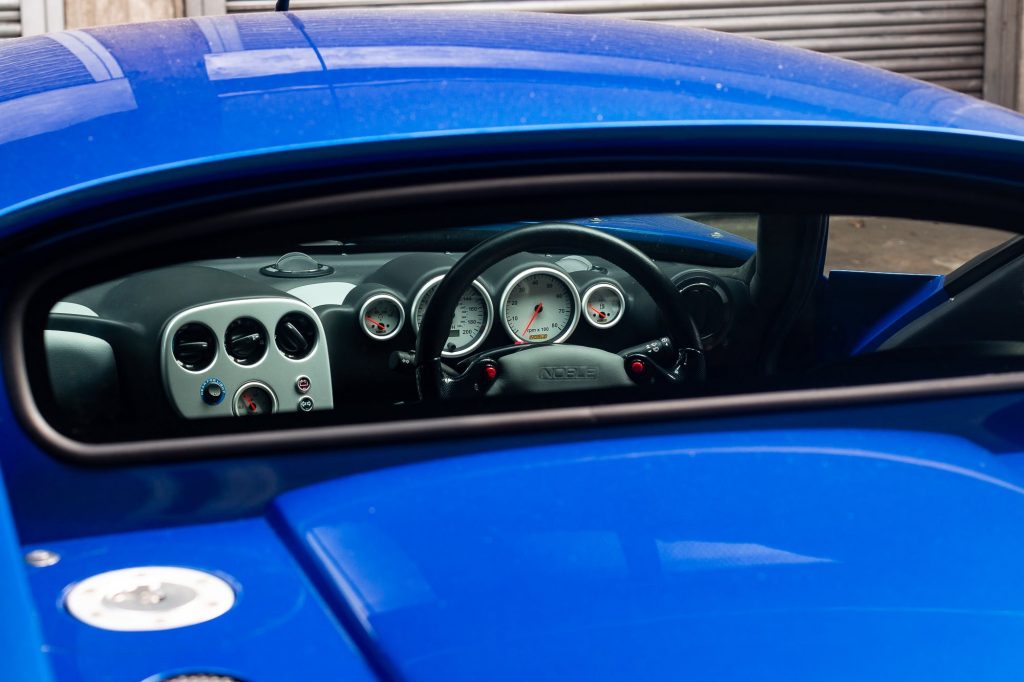 With the near twice as powerful M12 GTO completed, Lee set about stunning media again with his newcomer's combination of high performance, low cost and chassis dynamics that somehow combined a supple ride with levels of grip and control that were every bit a match for supercar royalty. And who needed expensive ad campaigns when the UK's most noted car scribes were waxing lyrical?
'The Noble is to the world of cars what Gran Turismo is to computer games,' said Jeremy Clarkson in The Sun. 'It is demonstrably better than anything else that money can buy… If you have the money, buy one.' On Top Gear, Clarkson went further, saying, 'I've driven some pretty good cars in my time – well, to be honest, I've driven every car in my time – but this, as far as handling is concerned, purely as a driver's car, I think it's my favourite… I just so love it… It's better then stuff costing ten times as much.'
Journalists at Circuit Driver went still further: 'Call us a bunch of sceptics, but we wondered whether people were going a bit over the top with the whole Noble thing. But we take it all back. The Noble really is an astonishing piece of kit and a true supercar destroyer.'
Even GQ's then motoring columnist, a certain Boris Johnson, had nothing but praise for the M12 – though Noble's car did come back to its HQ wearing four battle-scarred wheel rims.
But at least it came back with all its wheels in place. Top Gear TV's Chris Harris, then a road-tester with Autocar, proved that the M12, despite its many virtues, was not bullet-proof. Rounding a bend at speed during a multi-car test in Wales, one wheel quite literally collapsed. No harm done, other than to Harris's frayed nerves, and (temporarily) Noble's reputation.
The coverage didn't just come from British writers, either. Remarkably, Noble attracted journalists from a total of 50 countries around the world. '…one of the most satisfying cars we've driven,' said Car and Driver in the States. And Motor in Australia opined, 'The Noble is the enthusiast's supercar and is set to put a rocket up the rear of the established stars.'
20 years on, journalists recall testing the Noble M12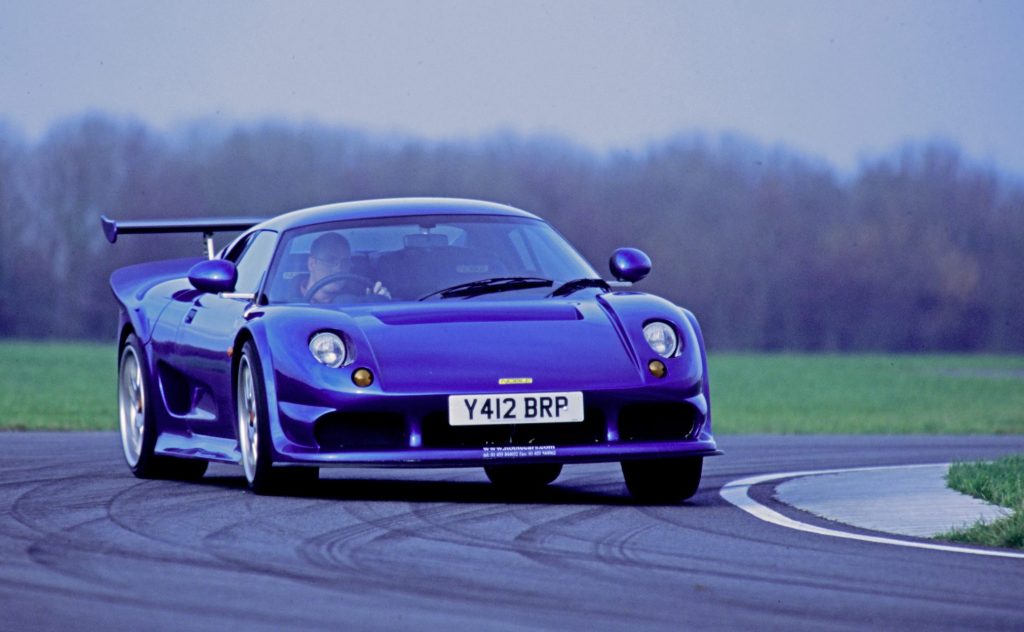 But that was then. Two decades on, can some of the journalists who first broke the news about the M12's talents still recall why their keyboards were burning after driving the car? Hagerty asked a few of this country's top car writers, and here's what they had to say…
Andrew Frankel, then The Sunday Times, now The Intercooler
"For a while, the M12 was my favourite British sports car. I'd driven the M10, liked the chassis and could see where it was going, but it was very much a work in progress kind of car. The M12 was the real deal. And it wasn't the whipcrack performance that really got my attention, but the way it brought out the best in that wonderful chassis and the more powerful it became as it evolved, the more that chassis just lapped it up. The last, the M400, was the best by a distance, though quite expensive by then. But I bet if you drove one today it would still stack up in ways that mattered, with great balance, superb steering and an on limit friendliness you need super sophisticated electronics to recreate these days. A much missed, sorely underrated machine."
Ollie Marriage, then Auto Express, now Top Gear
"Ah, the M12, the maddest, sweetest, most feral and best balanced car of the early years of this century. As far as I was concerned no mid-engined car with so much power and so little weight had ever been so driver-friendly. It took Ferrari years to catch up. The steering danced in your hands, the back end was super accurate, the whole car alive and communicative. It was the early 2.5 that hooked me most due to the insane turbo whistling. The cabin wasn't up to Porsche standards, but I did like the carpet-covered brace bar for your foot when you got in. Oh wait a sec, that was the actual chassis, wasn't it?"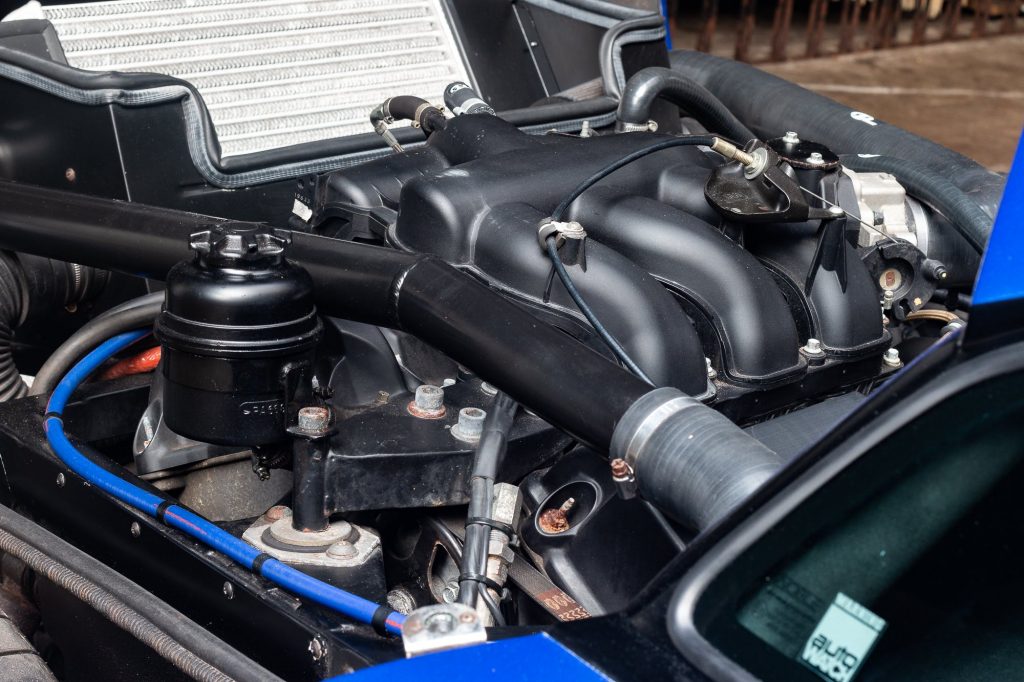 Ben Whitworth, CAR
"In March 2004 I flew to Moscow to meet Alexey Chernyshev, owner of fast-car emporium Sportmobil… The Eastern European embryonic performance market meant badge cachet came a distant second to outright pace. Which was why Chernyshev was adding the new Noble GTO 3R to his stable. But, as I found out over 36 hours of Moscow motoring madness, what made this stubby giantkiller's hyper performance so wonderfully accessible was the sheer depth of its engineering excellence. Its body control was impeccable. It flowed beautifully across Moscow's frozen and acned roads. Its hydraulically-assisted steering – informative and precise – was a constant ally. The brakes easily matched the synapse-snapping performance. All driver controls were perfectly weighted. And it was so damned fast. The GTO 3R was utterly compelling on every dynamic level."
Steve Sutcliffe, then Autocar, now Auto Express and evo
"The Noble M12 was a blast of fresh air up both nostrils when it entered my universe at the turn of the century. Cars are very different nowadays of course, yet it's hard to imagine the M12 even existing in 2021, let alone selling in the thousands, as the M12 did. There were a variety reasons why. And as with all things that succeed, it was the simple elements that Lee Noble and his team really nailed with the M12. One, it looked good. Two, it went like stink. Three, it didn't cost the earth to buy, even though at £40k+ it wasn't cheap in the year 2001. Four, it drove quite beautifully thanks to a mid-engined chassis that had been touched by genius. In its way it was every bit as seminal to drive as the best 911s of the day, and on a track it was usually quicker than them into the bargain."
Mark Hales, then Car & Car Conversions, now freelance journalist and racing driver
"I remember the details of the early (M12s), especially the good handling which (Lee Noble) went on to make a feature of the range…. But it was the man himself who made the lasting impression. Bearded, scruffy and always animated, I remember the delivery of a road test car – I think to Autocar – where he found only a foyer with a telephone, complete with written instructions. 'Just leave the keys on the desk, and someone will collect them…' said the voice on the other end. Lee replied: 'If you can't be arsed to come down and meet me when I've driven all the way from Leicester, you can f*** off and I'm taking the car back…'. It was typical, and ample notice that Lee Noble was unlikely to be part of any corporate structure in the future… "
Read more
Record breaker! Driving the Caterham 7 JPE is a very fast blast from the past
Cars That Time Forgot: Vegantune Evante 140TC
Wells Vertige: New Brit sports car debuts at Goodwood