Many of us have dreamed of owning a classic Porsche 911. We might even have come close to realising that dream, only for prices to edge up out of reach again. Any decent air-cooled 911 is now a big financial commitment… but what about the first of the water-cooled cars, launched with such start-of-a-new-era fanfare in 1997, slightly sneered at by some purists ever since, but for years the lowest-cost entry into the 911 world?
First of the water-cooled, Boxster-related 911s was the 996. It has spent some years as the least desirable 911 generation, with prices to match. The regular versions have been, frankly, bargains. Trouble is, the world has cottoned-on to that fact and prices for good ones are on the rise.
How much is your car to insure? Find out in four easy steps.
Get a quote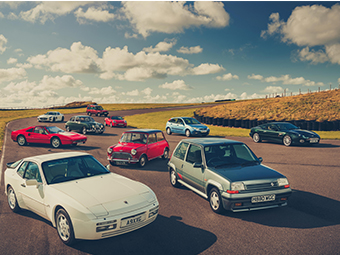 This is not surprising. The 996 has been overlooked for too long, mocked for its too-smooth, too-simple curves, its fried-egg headlights, connotations of engineering cost-saving (all those Boxster bits) and a reputation for destroying its engine if a certain vital bearing fails. There's substance to all these assertions, but the reality is more complex and, besides, time moves on and what was once deemed heretical can turn retro-cool. Those headlights, for example.
And there's the undeniable truth that a 996 is a cracking good car. It's compact – just 30mm wider than the preceding 993 – so it's better suited to backroads than today's new 911s. And even the original, simplest 996, the 3.4-litre with drive just to the rear wheels, has 300bhp to propel its 1320kg. Few would regard 175mph and a 5.2-sec 0-60 time as insufficiently rapid.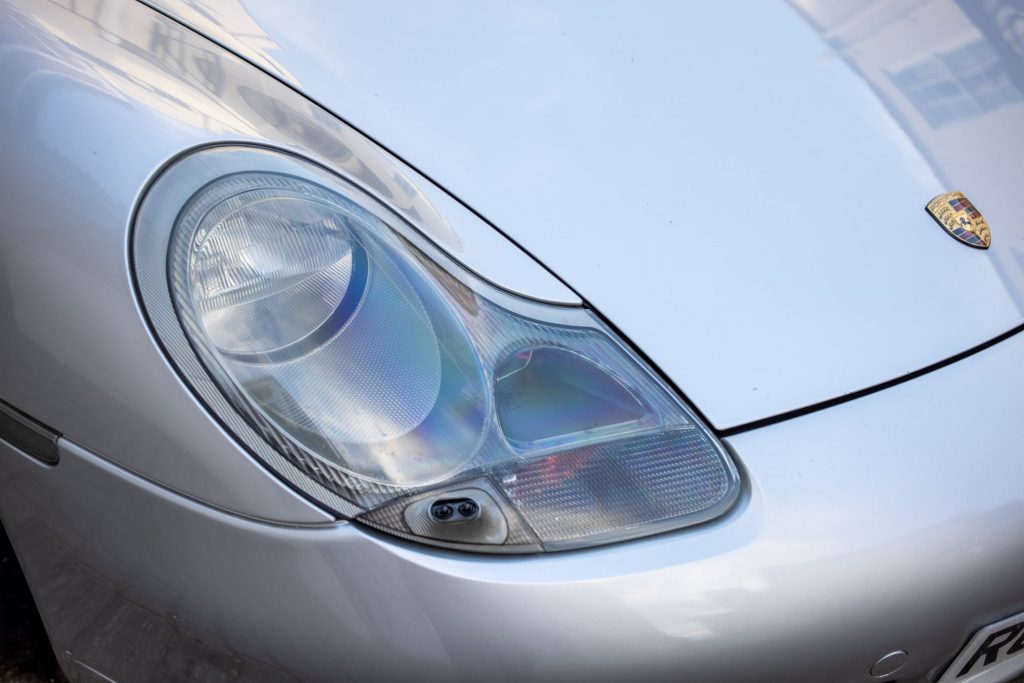 That car in coupé, manual-transmission form, and its post-2002 update with 3.6 litres, 315bhp and even curvier headlight lenses albeit without the amber part that led to the originals being likened to fried eggs, are the ones most in demand today. Trouble is, not all that many were made because, when the cars were new, buyers favoured the Tiptronic automatic and, often, the Targa or cabriolet body. The all-wheel drive Carrera 4, which joined the Carrera 2 soon after launch, was popular too. Buyers liked the idea of safer handling in inexperienced hands.
"The pool of really nice C2s is now quite small," says Greig Daly, who runs long-established Porsche specialist RPM Technik near Tring in Hertfordshire. (It's a mecca for tasty Porsches, and even has a separate dedicated workshop for the earlier air-cooled cars.) "Historically, the way they look has held them back but they're having their time now. A lot of people buy them because they are so good dynamically. They're relatively light, and they're simple with none of that rear-steer or torque-vectoring stuff.
"Those well-documented engine foibles have held them back, too, but if you replace that intermediate shaft bearing at the same time as you replace the clutch, then there's much less labour than if you did them separately. We used to replace the IMS bearing and clutch as a matter of course on cars we sold, and you can put in a lightened clutch and flywheel at the same time to make the engine even revvier. Or even fit a limited-slip differential while it's all apart."
Daly points out that 996s, like any other ageing car, have often gone through a typical cycle of neglected maintenance and cheap repairs as values have dropped and owners haven't been prepared to spend the money to keep the cars in tip-top shape. But that's changing: "People are saying, 'I'll do it,' and are having the work done. They are investing back in the cars for the love of it. The standard 996 is one of the sweetest-handling 911s, and a good one is yours for £25K. With a good 964 now £70K, it's very tempting."
And there's nothing impure about a 996, even if its frontal structure is that of a Boxster to enable Porsche, cash-strapped in the 1990s, to operate at a profit. It spawned today's 911s via the 997, and is more its own car than perhaps was the final air-cooled 911, the 993 whose rear suspension the 996 shares but whose 1963-shaped centre section it most certainly doesn't.
What is a Porsche 911 996 like to drive?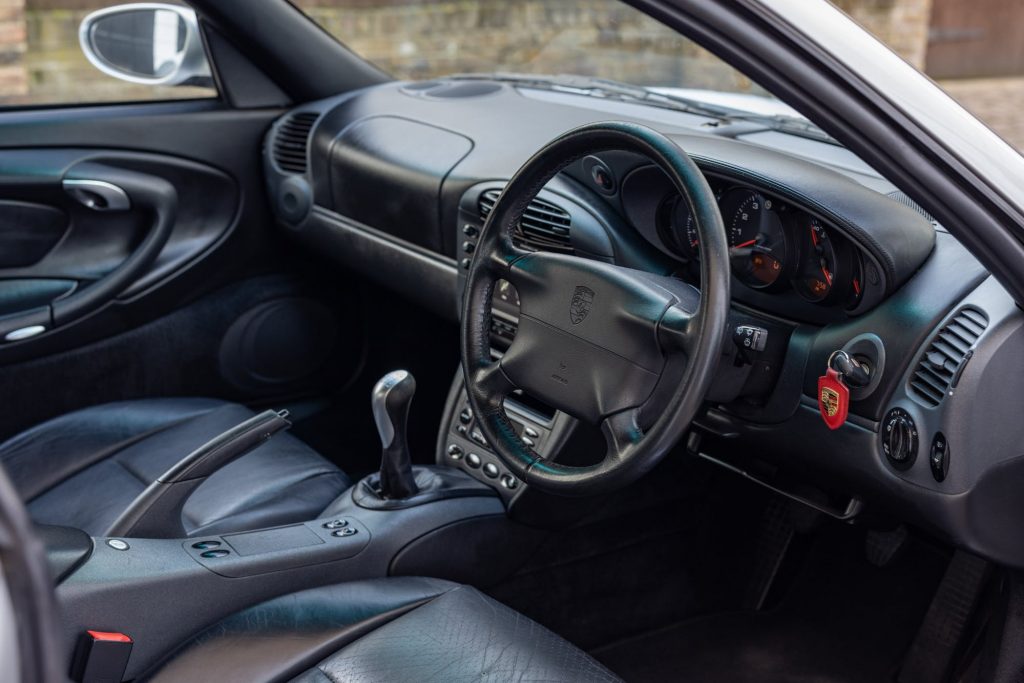 For this guide we're considering only the regular 996s built from 1997 to 2004; the Turbo and the various GT and RS models are a whole other world. As soon as you sit inside you notice the extra space compared with an air-cooled 911, thanks to a wider cabin (no longer sucked in between the wheelarches) and a longer wheelbase. You also notice the very 1990s interior decor with its curves and swoops, and the abundance of Boxster-like plastic mouldings that do cheapen the ambience a bit, although a link with past 911s remains with the centre-stage rev-counter. An early car might also have the optional Porsche PCM1 'infotainment' system, although many have been replaced by a more modern, not necessarily Porsche-badged, unit.
An air-cooled 911 has floor-hinged pedals, but here the clutch and brake are normal and only the accelerator is floor-hinged. There's nothing normal about the engine sound, though; it's quieter than an air-cooled car's, but the flat-six note is still very recognisable.
On the move, you'll still sense the rearward weight bias but the steering is calmer while no less accurate. In fact everything about the way the 996 moves is a touch more measured, more planted, more confidence-inspiring than in earlier 911s, although versions with sport-spec suspension (the 'M030' chassis) can be tiringly firm and noisy on poor roads or coarse surfaces. As for two-wheel versus four-wheel drive, at a gentle to brisk pace they feel surprisingly similar with little sense of the push-on understeer felt in a 964 C4. At higher speeds and cornering loads, a 996 C4 feels terrific if less obviously 911-flavoured than a C2. That's either a good thing or a bad thing, depending on your taste.
A cabriolet will inevitably feels a bit floppier than a coupé. So, too, will a Targa, although its slide-back glass roof is a lovely piece of design.
As for the engines, a 3.4 feels – and is – very rapid if revved enthusiastically. A 3.6 adds useful thrust at lower, more relaxed speeds too. And the Tiptronic auto? With five gears (the sweetly-shifting manual has six) it doesn't thwart performance in the way the 964's four-speeder did, but it's no PDK (either in design or feel) and enthusiastic drivers will feel short-changed.
How much does a 911 996 cost?
Less than any other 911 generation, is one answer, but prices are rising even if they are unlikely ever to reach air-cooled levels. Might they, though, one day overtake prices for later versions as buyers seek a return to relative simplicity? You never know…
The Hagerty Price Guide covers only the 3.4-litre C2 among 'normal' 996s. As you can see by clicking this link, it gives a tired, unloved example a value of just £9400, nearly double that for a really good example and values a top 'concours' car at £25,000. A trawl of cars offered for sale bears out these figures, but a late 3.6-litre manual C4S coupé – the one with the wider 'Turbo-look' bodywork and wheels to match – may well nudge £30,000 or even more if near-perfect. Despite their greater popularity when new, Tiptronics, cabriolets and Targas aren't as sought-after now and values are correspondingly lower.
What goes wrong, and what should you look for when buying a Porsche 911 996?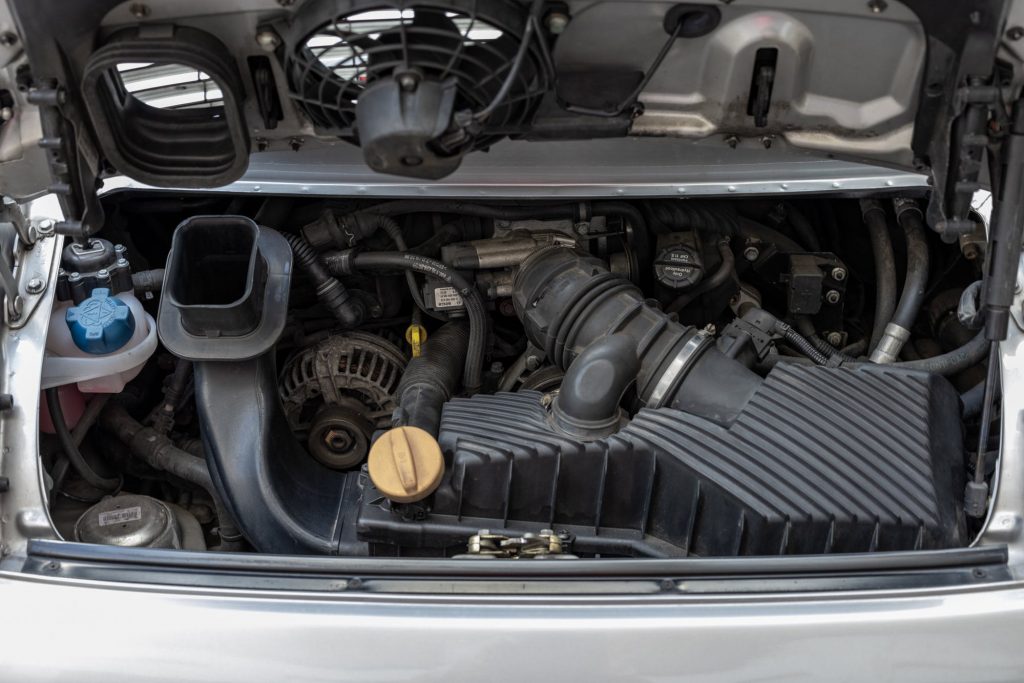 First off, you may well have heard of problems concerning the engine's intermediate shaft and its bearing. Such has been the paranoia about this over the years that worried owners could even buy a device that constantly analysed the Porsche's engine oil for a sudden increase in metallic particles. Trouble is, by then damage to engine bearings, the oil pump and more could well have occurred, even if catastrophic failure was averted.
All 911 (and Boxster/Cayman) engines prior to the 2008 arrival of direct fuel injection have an intermediate shaft between the crankshaft and the camshaft drive, but only the earlier water-cooled ones used a particular type of sealed bearing which was prone to leaking out its grease and failing, causing internal mayhem as the shaft jammed. Most cars will have had the bearing replaced with a better design of one by now (RPM includes an extra oil feed, too), so look for a record of this. If it hasn't been done, consider it a priority.
Otherwise the 996 is an encouragingly reliable and durable machine, but age and mileage will inevitably wear out the suspension. "The springs, dampers and bushes will eventually be tired," says Greig Daly, "so again it's best to replace them all in one go to save on labour and enjoy the biggest improvement." He also points out that consumables such as tyres, brake pads and discs are much less expensive than such parts are for a modern 991.
The 3.6, whose cylinder surface is different from a 3.4's, can suffer from scored bores. It's betrayed by a sooty tailpipe, usually on the right, or obvious oil smoke. "Before you buy, get a pre-purchase inspection which inspects the bores with a camera," advises Daly. "If there's a problem, the engine has to come apart. And don't just replace one liner – it makes sense to do the lot. The work could cost £10,000 – £12,000."
The C4's four-wheel drive system, and the Tiptronic automatic gearbox, are strong and unlikely to give trouble. But RPM is starting to see some bodywork problems as the galvanising gets used up. The rear inner wings and arches are the first to suffer, and often there are corroded fixings and fasteners which add to labour costs when they thwart maintenance. The 996 is a prestigious Porsche, of course, but even Porsche bought such normally-unseen parts on a budget, Daly observes.
The interior is robust and wears well, and all parts are available to remedy any shabbiness. A cabriolet's roof should be good for 15 years, even if left outside; replacement is a £1500 job, and check that it opens and closes as it should because "the microswitches can get confused". Squeaks and rattles are common in Targas, and they are also prone to cabin condensation – more so than the cabriolet. Check for corrosion at the bottom of the air-conditioning radiator in the nose, too – the aperture fills with leaves and debris, and the dampness eats away at the bottom seam. There could be leaks in the air-con's pipework if the system isn't used regularly to keep the seals moist, so check it all works as it should.
As for running costs, Greig Daly reckons that if you budget £1500-£2000 a year for servicing and repairs, on average that will see you through your ownership. Provided you bought a good car in the first place, of course.
Which is the right Porsche 996 for you?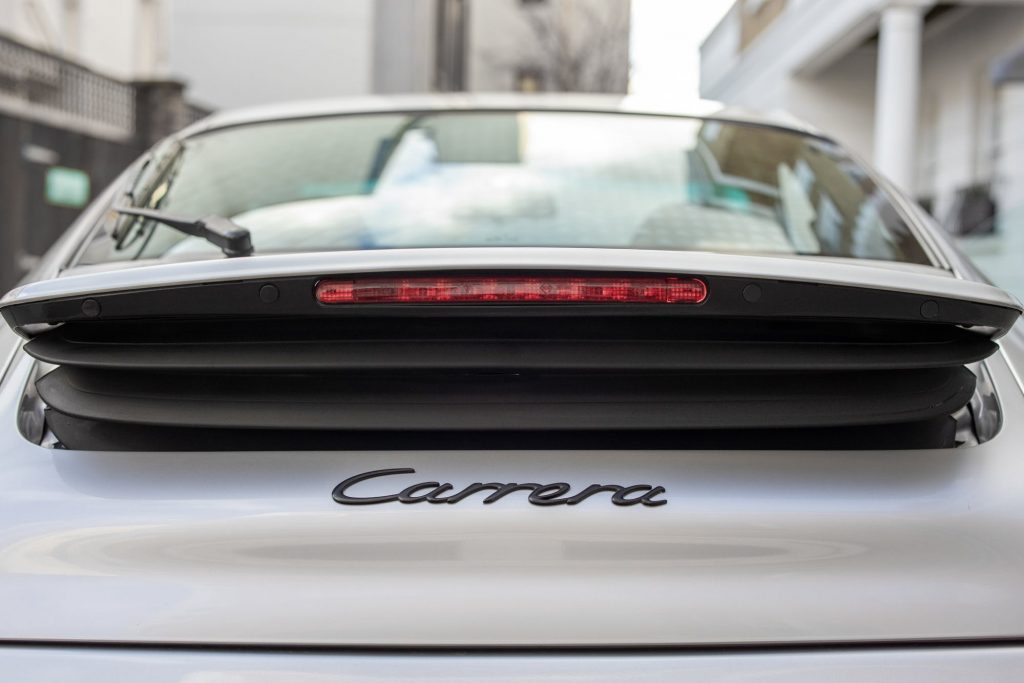 There is no 'best' version; it's entirely down to your taste. But there's no doubt that the most authentic 911 experience comes with a manual-transmission coupé, be it 3.4 or 3.6, C2 or C4. An early 3.4 C2 with fried-egg lights appeals for being the first and the simplest of the new 911 breed, and perhaps will be the first to achieve classic status, but a late 3.6 C4S is more the almost-supercar.
Any of them, though, are likely to lead to less ownership stress than a Turbo, so you needn't feel short-changed. Greig Daly again: "The Turbo is very complicated and expensive to run, and a 20-year-old one could be a financial disaster. And it's no more fun to drive than a regular 996."
Read more
Our Classics: 2003 BMW M3 E46
Piston heads: the world's greatest engine designers
The Boxster at 25: How the roadster's renaissance played out at Porsche