At the wheel: James Mills
Owned since: July 2019
Current condition: Original
Hands-on or hands-off? Off! My hands are only fit for handling a keyboard
James Mills is Editor at Hagerty. He spent most of the 90s and noughties in cars at test tracks, wearing out their tyres and his editors' patience as he reported for the likes of Auto Express, Top Gear and The Sunday Times Driving. Naturally, when the time came to put something in the garage, he gravitated to cars of the same era.
How much is your car to insure? Find out in four easy steps.
Get a quote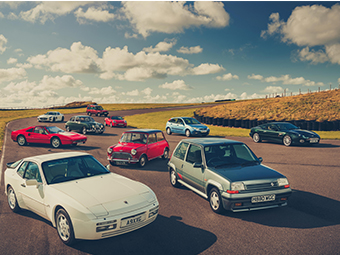 I blame Twitter. A couple of summers ago, when 'lockdown' was a term rarely bandied about outside the walls of HMP Belmarsh, Jesse Crosse announced to the world – well, his Twitter followers – that he was selling his 2003 BMW M3.
Being sufficiently long in the tooth to have driven every generation of BMW 3 Series and associated M3 since the E30 had to be homologated for motor racing, I knew two things. I'd long-since missed the boat to afford an E30. And of any M3, the third-generation E46 M3 had an engine that could never be improved on. I phoned Jesse out of the blue and uttered the immortal words, "When can I come a see the car?"
From that point on he must have known he had me. I'd been watching E46's for some time and running the man-maths through my head, as I hunted for a foil to an Integra Type-R DC2 already in the garage.
The Titanium Silver example was entirely original – nothing remotely close to concours, but unspoilt, intact and ready to receive some attention. It had done 71,000-odd miles, came with the manual six-speed gearbox and didn't have a sunroof. These were all boxes that had to be ticked. The only one that wasn't concerned the alloy wheels. It was fitted with the larger 19-inch wheels that were a hugely popular option from new.
As a purist, I wanted the double-spoke Satin Chrome-finish 18-inch wheels because they wear taller tyres and weigh less, which subtly but oh-so-satisfyingly alters the way the M3 rides, steers and progresses from grip to OH-MY-GOD-THIS-IS-THE-END-WHY-DID-I-SWITCH-OFF-THE-DSC? But what the heck; Google would surely come to my rescue with a set of original 18-inch wheels. (You'll have to wait for my next report to read about that saga…)
It was a clean, honest car that would need some attention, primarily to its front wings, one of which was starting to bubble on the surface like a bowl of hot soup. There was BMW and specialist service history. And the boot floor had been reinforced around where the rear subframe attaches to the structure. My budget was around £15,000, but I'd struggled to find original cars with medium mileage in that price range. Jesse was advertising his car for £13,750.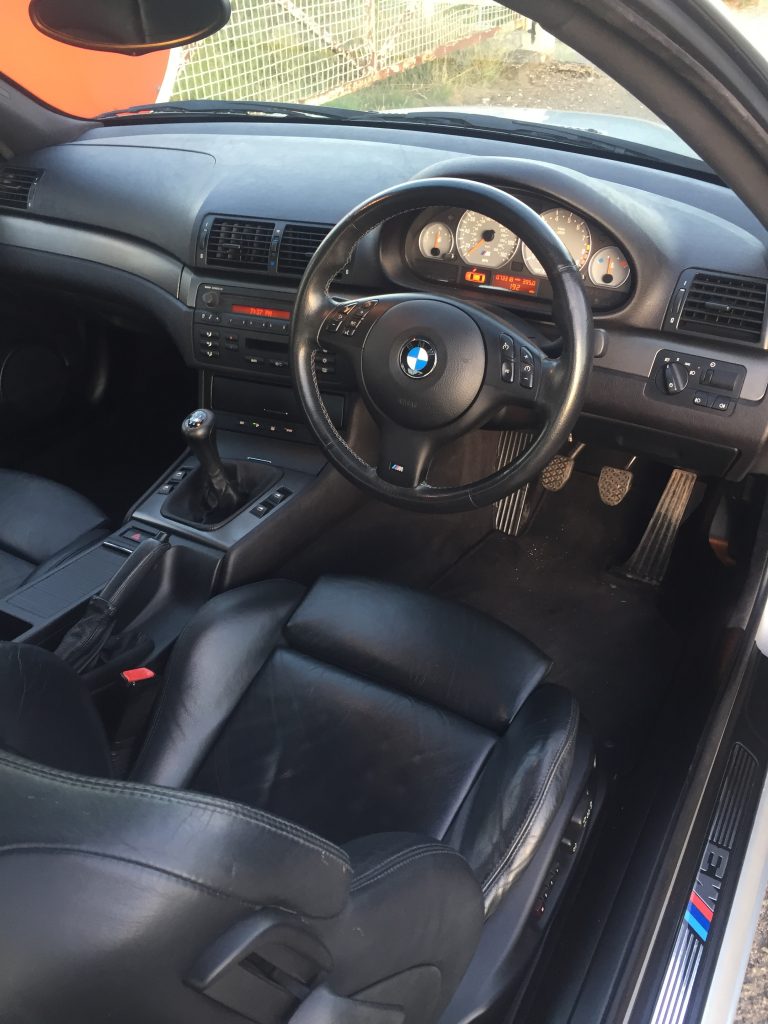 A classic case of too good to be true? Well, I knew Jesse, and knew he knew how to look after a car. I also knew he was straight-talking. The car, he assured me, was priced realistically – an increasingly rare occurrence in the age of the hyper-inflated 'modern-classics' car scene.
It drove much as I'd hoped it would, with one exception. When the rear subframe work was done, Jesse took the opportunity to switch the standard BMW suspension bushes to polybushes. That made it a little unyielding for my tastes; great for track days, not so great for when children have flown the nest and Mr and Mrs Mills want to set off on a grand tour of France. Yes, I wanted a car like the M3 as much for its usability as its rear-wheel drive, tyre-smoking performance.
After speaking with Barney Halse at Classic Heroes, my mind was put to rest. Barney and his team had been over the car and noted what would need doing to it, in advance of a potential part-exchange for another BMW that Jesse was had his eye on. Jesse, presumably wanting more money out of his M3, tried the private sale route first.
We shook hands – as best you can shake hands over the telephone – at £13,250. I jumped on a train, met Jesse at his local station, sorted out the paperwork and before I knew it the funds had cleared, insurance was in place and I was cruising back home with an S54 – the holy-grail of straight-six engines – at my beck and call.
There is much to report on since then. But that will have to wait for future updates. Meanwhile, if you're a BMW M3 fan or owner, I'd like to hear from you. Do share your experiences in the comments area, below.
M3 fan? Bookmark this page as James will regularly report on his BMW M3 E46.