I am trying to buy some new tyres. And it is a total pain in the exhaust pipe.
As any of you with a wheeled vehicle will understand, tyres are not cheap. Well, some are. But they're as hard and hard-wearing as oak and you might as well just go ahead and fit wagon wheels for all the grip they offer.
Because of the many monies involved, I am doing that thing that people about to spend many monies but who don't have many monies do (because it is spent on the fourth pair of school shoes/football boots/trainers/insert as appropriate for your children in as many weeks) and planning the purchase with the precision of a behind-enemy-lines, "You're on your own if captured", SAS raid.
The first step is research. Who makes the best tyre? Because I sure as hell couldn't tell you. And I doubt that a quick straw poll at a Cars & Coffee morning or over a pint in the local would enlighten me more than it adds to the confusion.
How much is your car to insure? Find out in four easy steps.
Get a quote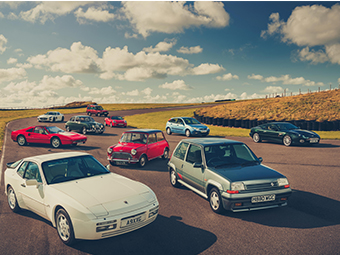 I turned to evo magazine, and its latest tyre test – an objective, measured comparison and subjective report on nine different tyres for moderately sporty cars like my BMW M3 E46.
Immediately discounted is the tyre that gets the wooden spoon in the overall results. Not because it's placed last, but because it's called Triangle, a name put into the hat as a joke, surely, and pulled from the same hat by the work experience student while everyone else was out at a 'woke awareness' team exercise. Because what on earth else could explain a tyre company called Triangle?
At the top of the finisher's list is the Pirelli P Zero, in newish PZ4 spec. If it's good enough for the likes of the author John Barker, an evo founder and ex-Performance Car journalist I've known for decades, it's good enough for me.
The next challenge is to scare myself with the prices of these things. We all know nothing ever gets cheaper, but it was gratifying to find that, based on a quick scan, they're more affordable than the tyre that petrolheads seem to worship, the Michelin Pilot Sport.
But wait! What about a deal or a discount code, I don't hear you shouting at the screen as you wonder where this is going?
Ah, yes. Time for a price comparison site. These claim to know the cost of everything at any given time and all deals going on your doorstep or even delivered to your actual doorstep. But the reality proves a little different. Like someone who claims to know the meaning of life, they don't know it all. Many results prove to be out of date.
So I'll have to do it myself, and find a set of PZ4s in stock. Come on, please, no scoffing! Surely a company like Pirelli, which has been making and flogging tyres for 150 years, can manage to have its latest rubberware on the racks?
Cue a million and one web windows and jumping about the place like a Russian censor. And then. And then…
Success! A few outlets do indeed have the PZ4 in stock. But – of course there's a 'but' – they're not quite right.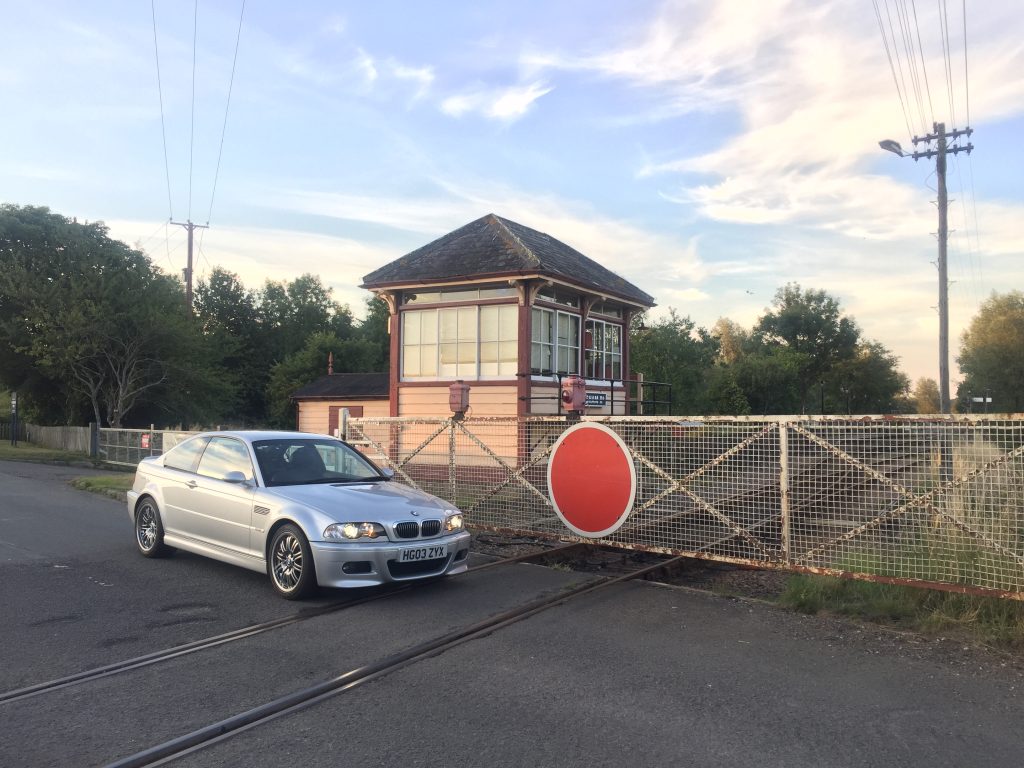 Things are not helped by the fact that my M3 is from 2003, which seems to place it in that infuriating no-man's land of neither having tyres so old they're supported by the classic specialist suppliers (the ones who do a great job having certain tyres brought back from the dead and manufactured in batches), nor those stocked by the grotty tyre fitters who just push out the volume brands at whatever price they can get away with.
On one website I think I've struck gold. There I find PZ4s in stock, and – praise be! – an offer of 15 per cent off the price of four tyres. Too good to be true? You guessed it.
They have the correct size for the front wheels; 225/45 ZR18s. But can I find 255/40 ZR18s? Don't be daft; every other size but.
I phone the distributor. 'Speak with the local fitting centre,' they say, 'as if it's not listed on our site we don't have it in stock, but they might.' Err, don't they all come from the same place, I wonder, before quickly telling myself to get a grip and get this damned tyre business sorted out for once and for all.
The local fitter has just one of the rear tyres on the shelf.
So I have the following choices: drive around with three matching tyres and one odd one; switch to the Goodyear or Bridgestone that were the next-best thing but spend more money (on an inferior tyre) because I'll lose the discount deal; or… or… oh God, I can't believe it's come to this… buy the Triangles – Cheap! In stock! We'll fit any car!
Or I could simply give up and continue driving on the Continental Contact Sports it wears, which still have 7mm of tread.
What?! Now you're confused, right? Unfortunately, the M3's Contis are well past the 10-year age advisory for replacing old tyres. But that's another, equally annoying, story.
Read more
Your safety matters – unless it costs too much
The car world is full of jobs they don't tell you about at school
Opinion: Matching numbers aren't the be-all and end-all of buying a classic car