When BMW revealed the sixth-generation M3 earlier this month, swathes of the car community were fixated by its super-size front grille, as though caught in the hypnotic trance of Paul McKenna. Yet here at Hagerty, we had other things on our mind, and they weren't to do with the nose job of the latest M-car, its 500bhp twin-turbo engine, new four-wheel drive system or 10-stage traction control. We wanted to track BMW M3 values.
It could be argued the M3 is BMW's Porsche 911. It has been with us for 35 years and every iteration has moved the game on, some more successfully than others. The story of how the car came to be is well told – BMW needed to create it to homologate a car for touring car motor racing – yet as its role within BMW portfolio of cars has changed, so has the level of exclusivity. That, in turn, has had an impact on desirability as the cars grow old and become modern-classics.
Values of the BMW E30 M3 (1986 – 1991) have rocketed over the last five years. In May 2015, the UK Hagerty Price Guide listed the value of an 'excellent' (condition 2) example of the E30 M3 coupe as £27,800, and that's increased to £48,800 today: a rise of 75.5%. For the very best condition 1 cars – those with exceptional originality or a top-quality restoration – the increase has been even more pronounced, up from 85.4%: £39,000 in 2016 to £72,300 today.
Values of E36 M3s (1992 – 1999) have also risen: from April 2017, when Hagerty first tracked the model in the Price Guide, values of 'excellent' examples of the E36 M3 coupe have risen from £16,900 to £17,400 a gain of 3%. Later E46 variants (2000 – 2006) are only now being watched by Hagerty, although UK auction results over the last 12 months show a mixed bag: sales vary between just under £6,000 to just over £14,000. A few – mainly limited edition specials – have been estimated at more, but a total of 8 of the 11 offered failed to sell.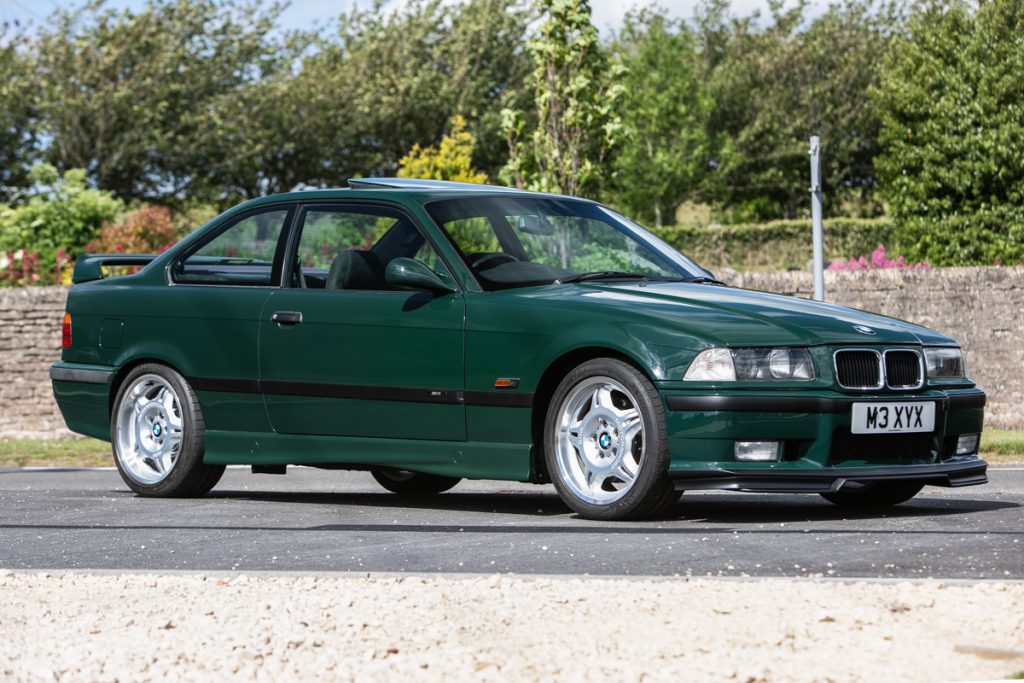 So, why is the E30 M3 so much more popular than its successors? Age is one thing: the E30 was the original M3, but its racing success played a huge part in its popularity. Initially a 5,000 run homologation, the model made its racing debut at the first round of the 1987 World Touring Car Championship at Monza on 22nd March. The BMW Motorsport E30s took the first six places at the chequered flag, but although they passed post-race scrutineering, were then disqualified for having underweight Kevlar bootlids after (ironically) a complaint from a privateer BMW E30 team whose car was shown to be 50kg heavier.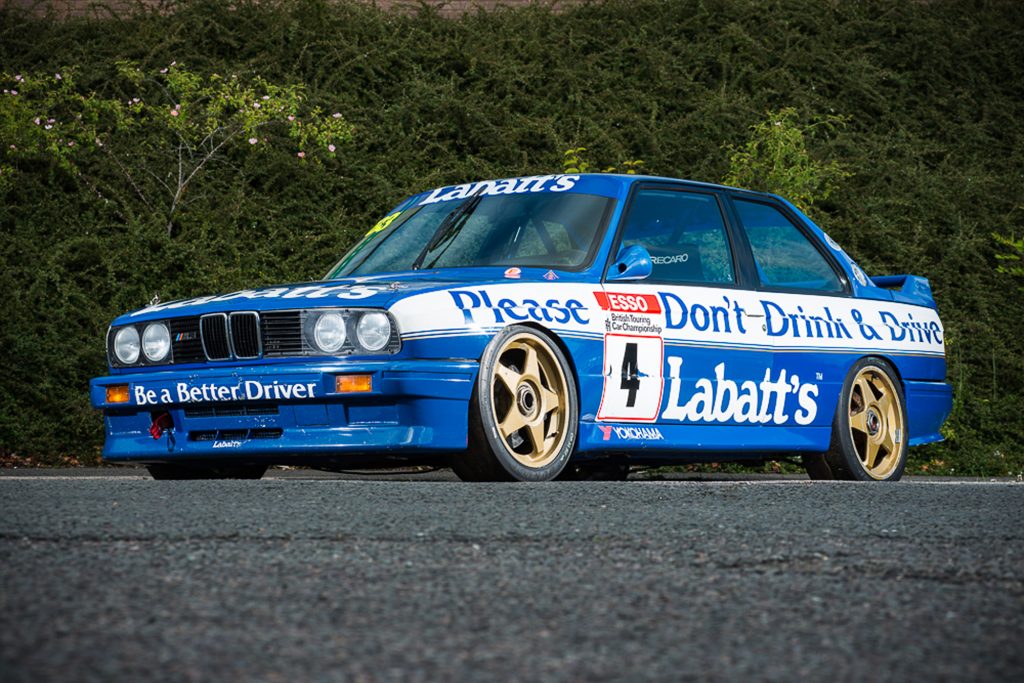 The event may have provided no points, but it stated the car's arrival in unambiguous fashion and phenomenal success followed. The model dominated endurance racing, including four straight wins of the 24 Hours Nürburgring 1989 and 1992 and four Spa 24 victories, achieved wins as a rally car, and achieved touring car championship wins across the globe including two BTCC titles and two DTM crowns. This translated immediately to sales of the road car.
Simon Lord, the mastermind behind the Redux BMW E30 M3 – crudely put, the M3 equivalent to a Porsche 911 reimagined by Singer – believes the model's unique design also plays a part. "From the E36 onwards, the design language of the 3, 5 and 7 series became more consistent; each model looks like a slightly larger, or smaller, version of its own siblings."
He also believes there's a generational aspect. "The E30 generation of teenagers have reached the stage in their lives where they are likely to be able to afford (or justify!) the car they lusted after 30 years ago. For an E30 aficionado, the E30 M3 is at the top of their wish list; the Sport Evo being its zenith."
So, how are values likely to change? Prices seem to be continuing to climb gradually, although exceptional outlier sales such as the July 2020 Bring-A-Trailer sale of a very low mileage E30 M3 for $255,000 (£175,000) show that some are prepared to pay serious money for the top cars. In the UK, Classic Heroes, founded by Barney Halse (formerly of Munich Legends), has just sold a 1990 M3 Sport Evolution, which has covered 26,000 miles, for £170,000.
Halse says the appeal of the E30 has always been its competition pedigree. "Nothing dominated motor racing like the M3; it won in Group A, Group N, DTM, hillclimbs, you name it. The Sport Evolution is the final homologation and therefore the most advanced of all M3s, and the only one with the 2.5-litre engine. It's the one collectors want to add, which is why it commands a big premium. I would say a comparable M3 Evo III would fetch around £120,000, so it's a substantial premium."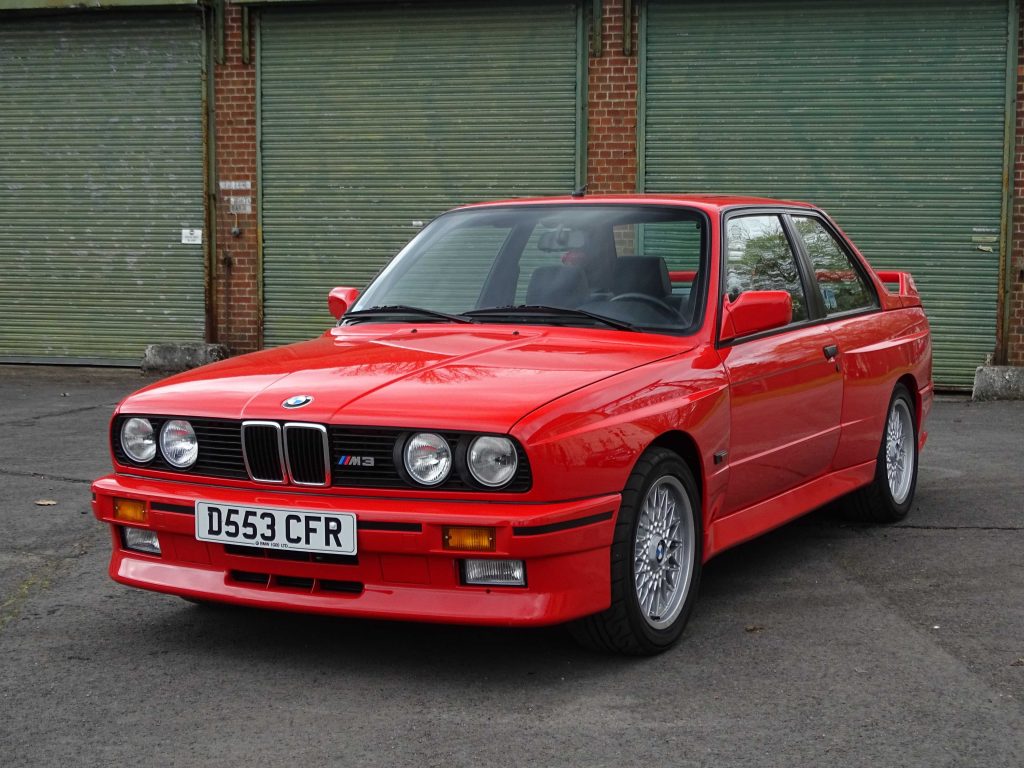 What advice does Halse have for buyers? "Buy the best you can afford. By which I mean, if you have £60,000 to spend, buy the very best example of a standard M3, rather than a dog-eared Evo that needs lots of costly work."
Lord's success with Redux has to be another factor: although prices are a closely-guarded secret and are, according to Lord, based on the client's exact requirements, you'll need deep pockets.
And for the later models? The Hagerty Price Guide's trajectory of E36 values has been a gradual increase, actually a healthy state of affairs in this turbulent market, and the fact that all three successful auction sales of E46 M3 that have taken place in the past 12 months have been since June could suggest their star is rising too, but it's early days.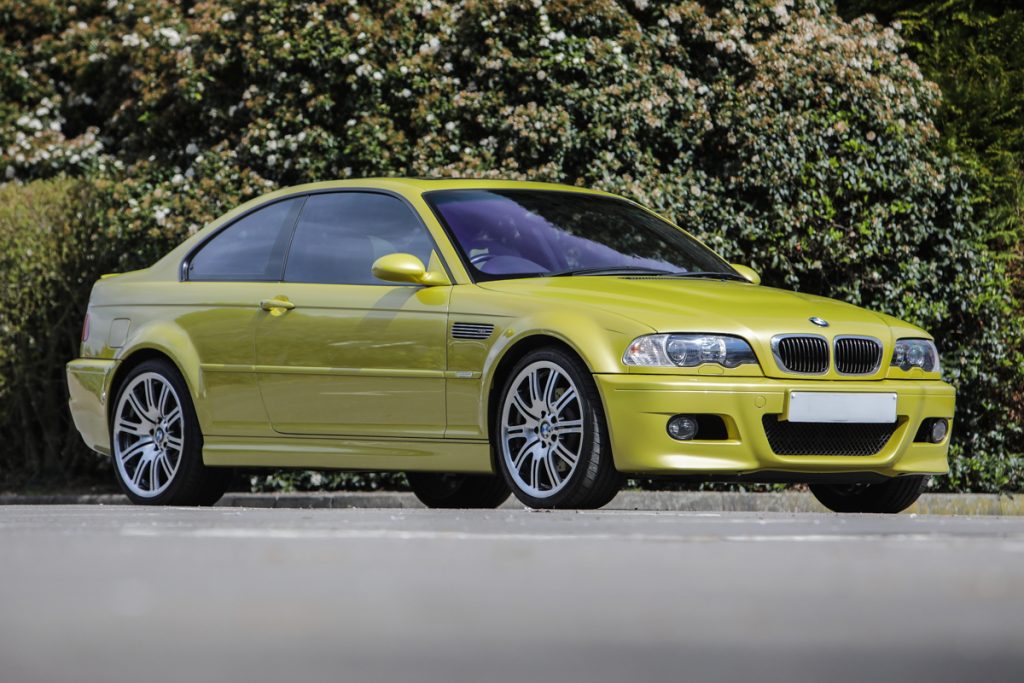 James Mills, Hagerty's own editor and a motoring journalist of 30 years and counting, bought an E46 M3 last year, and says he felt the market was awakening to what a fabulous package an E46 presents. "I tested them back in the day and loved the S54 straight-six engine, the front-engined, rear-drive playfulness and the four-seat capability of the car. It manages to be both spine-tinglingly good and comfortable enough to take a jaunt to the South of France.
"Taxed M3s have reduced from a peak of around 1900 to 311, and the number declared SORN has shot up. People are tucking them away. You only need to browse the classifieds to appreciate how there are far fewer original, low mileage cars around than five years ago, and when that happens, prices tend to go only one way. Plus, I can't afford a CSL!"
That's one to watch in the future. For now, there's no disputing that the original is still the best. "The E30 M3 is regarded as one of BMW's greatest ever vehicles, if not the greatest," says Lord. He's quite right: can you imagine a world without that iconic M badge?