If there's one car that didn't have a lot of room for improvement when it was new, it was the original Lotus Elan. Light, compact, beautifully designed and superb to drive, the Type 26 Lotus Elan 1500 was a deeply impressive sports car when it arrived in 1962 – and it still is.
Just three years after the Elan's arrival, George Robinson opened a workshop in Spalding, Lincolnshire, called Vegantune. The new company focused on making the Lotus Elan faster, by coaxing more power from its 1558cc four-cylinder twin-cam engine. Robinson would also maintain and upgrade Elans, so Vegantune really was the one-stop shop for Lotus owners.
How much is your car to insure? Find out in four easy steps.
Get a quote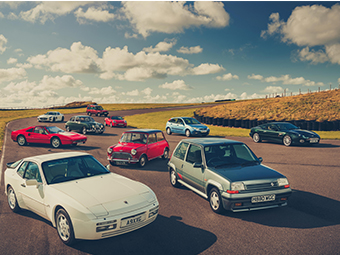 Robinson was an accomplished engineer with a back ground in Grand Prix cars. Before setting up Vegantune, he used to build BRMs, and was one of of the team members responsible for helping Graham Hill to the World Championship of Drivers, in 1962, seeing off Jim Clark and Lotus in the process.
Things ticked over nicely for Robinson's Vegantune throughout the sixties and into the seventies, but in 1973 Lotus decided to call time on the Elan, the Seven and the twin-cam engine. The rights to build the Seven were sold to Caterham, which continued to work with Vegantune, the latter building about 300 powerplants up to 1978, when Lotus decided that it was time to end production of the twin-cam engine.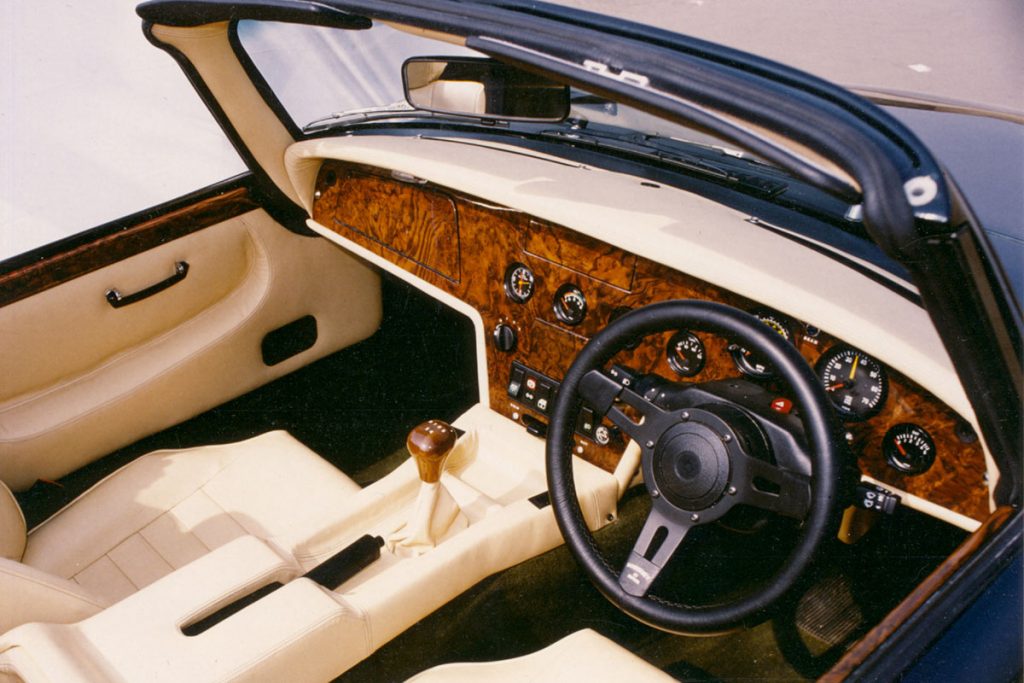 By this point Vegantune had built up a reputation and a loyal following of enthusiasts wanting more power, not to mention racing drivers wanting engines capable of winning, so Robinson decided to develop his own version of Lotus's twin-cam engine, which was based on Ford's Kent unit. Robinson came up with a 1598cc powerplant which he called the Vegantune Type A, or VTA.
Featuring an all-new cylinder head and fitted with twin Dell'Orto 40DHLA carburettors, the 1.6-litre VTA engine produced 140bhp, but for those who wanted more a tuned version was available with 160bhp. This featured a raised compression ratio, high-lift camshafts and larger ports for the head; Vegantune would latter offer a 1699cc version of the same engine, with more low-down torque.
Having developed his own version of Lotus's twin-cam engine, Robinson next decided to introduce an updated Elan, with VTA power. The result was the Evante, unveiled in October 1982 and intended to go on sale in spring 1983, priced at £9750 – the same price as a Porsche 924.
The Elan's styling was carried over pretty much wholesale, with more prominent spoilers front and rear. But under the skin there were major changes, with an all-new tubular spaceframe chassis, which brought double-wishbone suspension front and rear, with coil springs and telescopic dampers. Braking was by disc at each corner and the transmission was a ZF five-speed manual. The cabin was taken largely from the Elan, but updated with Escort switchgear, reclining seats, plus lashings of wood and leather to create an upmarket feel.
Vegantune claimed a kerb weight of just 720kg, the result of which was superb agility and extremely perky performance: 0-60mph was supposedly possible in just 6.4 seconds, on the way to a 132mph top speed.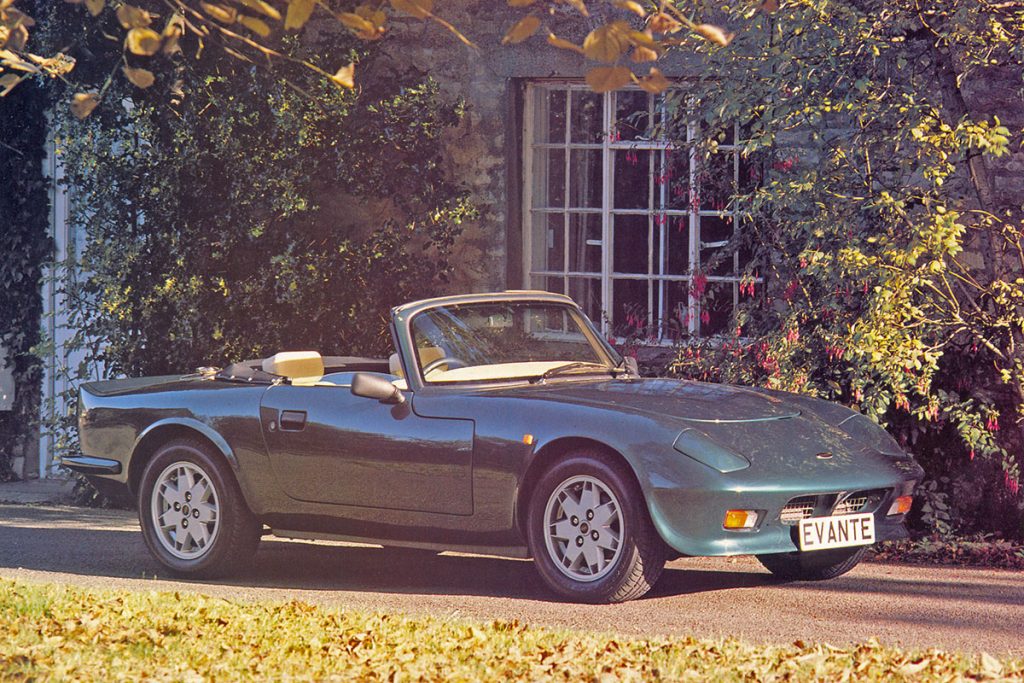 Having unveiled the first prototype in late 1982, things went quiet until 1986, when businessman Anthony Elmer took things over, by setting up a new company called Evante Cars, to build a facelifted sports car now called the 140TC. The first customer cars were ready for delivery in 1988, by which time the price had mushroomed to £15,000, which was rather more than a superb Lotus Elan Sprint. Things got even tougher the following year when Mazda launched the MX-5 – you had to really want an Evante.
However, set aside any preconceptions and you'd discover a terrific sports car. At least, that was the view of Motor Sport magazine. Testing the Evante, in 1988, its author – Mike Cotton – described it as '…a wonderful reincarnation of Colin Chapman's best-loved product, full of all the Elan's virtues and lacking its readily-forgiven short-comings.' High praise indeed.
Yet with so many hurdles in its path, 106 Evantes were built by the time Vegantune went bust in 1991. The Evante was revived the following year when the rights were bought by retro van maker Fleur de Lys, which managed to sell another nine 1.8-litre Ford Zetec-engined cars before it all went pear-shaped for good.
Read more
Cars That Time Forgot: Monica 560
Cars That Time Forgot: Caterham 21
Cars That Time Forgot: Kia Elan