The man might be an animal (John Cleland's words, not ours) but the car looks like a peach. Steve Soper, the touring car race ace, is selling his 1972 Lotus Elan Sprint at auction on May 22 – and the good news is it's never been raced or rallied.
It's being offered by Silverstone Auctions in its May sale, which describes the tiny yellow roadster as "simply the best we have ever seen". We're guessing Soper didn't drive it like he did that BMW in the 1992 BTCC title fight then, though if you've ever been close to an Elan you'll understand it's not a car designed for any kind of contact, light or heavy.
How much is your car to insure? Find out in four easy steps.
Get a quote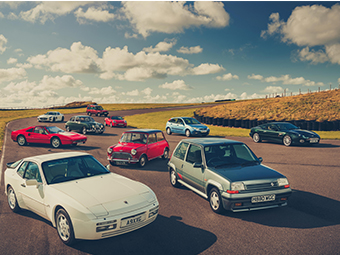 He's clearly a discerning buyer though as well as one of the best tin-top drivers around; apparently he spent twenty years looking for the best Elan he could find before adding it to his collection. The car was originally supplied in kit form (a common Lotus practice at the time) in Newcastle-upon-Tyne, with separate invoices for both the car (£972) and the twin-cam 1.6-litre engine and transmission (£795).
Those invoices are supplied with the car, plus "one of the most comprehensive history files" that Silverstone Auctions has ever seen, with dozens of invoices, old MOTs, and even CDs full of pictures from the car's life. As such, the auctioneers are confident of stating the car's 21,886 miles as genuine.
It has previously been magazine featured too, in the June 2014 issue of Classic Cars, while further praise is heaped upon the car's fit and finish – something even the biggest Elan acolytes would admit is rarely tip-top.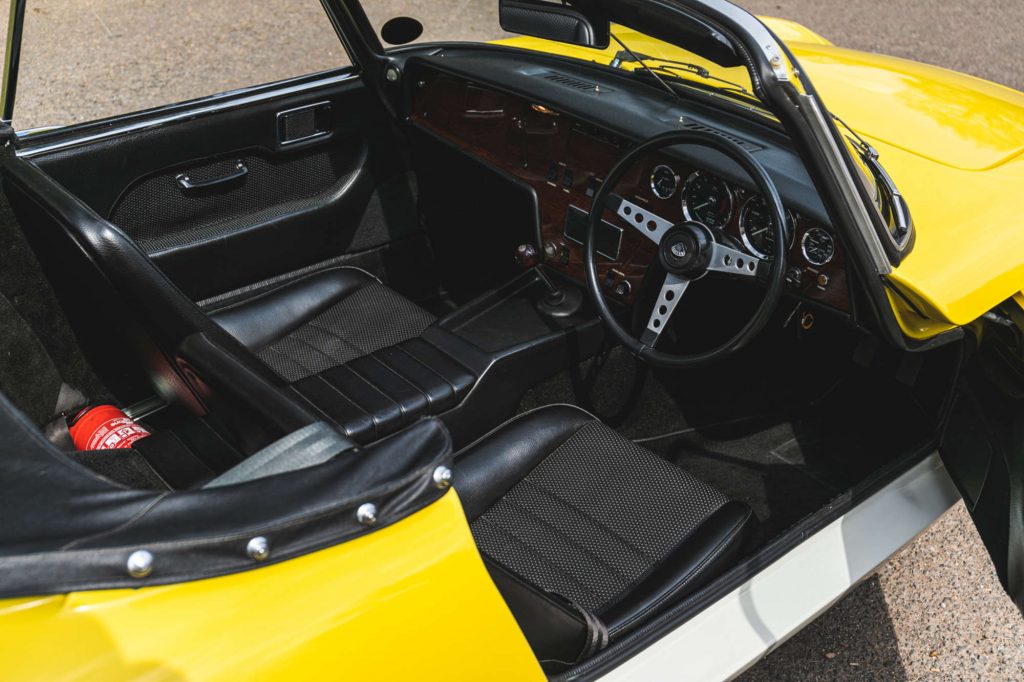 Where all Elans truly excel is in serving up one of the most stimulating driving experiences ever. Often heralded as being one of the greatest drivers' cars of all time, they deliver one of the most delightfully tactile drives of any sports car of any era.
A guide price of £58,000-£65,000 reflects the car's condition and provenance. That's a hefty sum – the Hagerty Price Guide rates a condition 1 car (that's best-in-the-world, concours condition) at £49,500. But with reasonable mileage on the clock, it's one you wouldn't necessarily think twice about actually using, either.
There are some real treats elsewhere in the auction. We've seen a flurry of Subaru Impreza 22B STis coming up in recent years and lot 733 is a Type UK model, one of only 16 made for the UK market. A £120k-£140k guide price should see a sale well below the world record, but with a previous owner of 18 years and 49,000 miles on the clock, it too seems to be a usable example of its type.
Other notable cars include lot 737, the very first McLaren P1 to be registered to a customer, an Edizione Finale Lancia Delta Integrale Evo 2 (lot 743) with a £145k-£165k guide price reflecting the ever-increasing value of homologation cars, and a remarkable coachbuilt Alfa Romeo 1900 (lot 747).
Oh, and if you fancy a taste of the BTCC but don't have quite enough for Soper's old Elan? At the other end of the scale there's always the special edition Vauxhall Astra Coupe 888 (lot 763), built to celebrate the marque's BTCC success in the early 2000s. The guide price? £15k-£20k.
Also read
RS Porsches star in dream sports car auction
The Austin that Peter Sellers couldn't bear to be parted from is up for auction
Bonhams' The Monaco Sale 'Les Grandes Marques à Monaco', April 2021