If you read our story last month on Peter Sellers and his Mercedes-Benz 450 SLC, you might have realised that the British comedy star was rather into his cars.
Sellers moved through an enormous range of vehicles, many of which were British before a dalliance with several Italians. Friend and co-star Spike Milligan described them as his "metal underwear", since he changed them so often.
How much is your car to insure? Find out in four easy steps.
Get a quote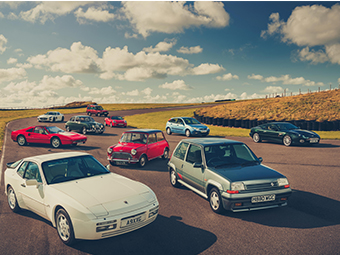 Now, one of Sellers' first vehicles is coming up for auction with Bonhams: the car referred to as "Old Min". A 1930 Austin Heavy Twelve Open Road Tourer Deluxe (and people think modern car names are long…), the car's nickname derives from The Goon Show character Minnie Bannister, and was first acquired by Milligan back in the 1950s.
The Bonhams listing records that the car passed to Sellers in 1968 when Milligan lost his license. After owning it for 11 years he gifted it back to Milligan – but that didn't last long as he took it back within a week after discovering it had been left out in the rain!
Sellers died in 1980, and there is a period of Old Min's history after that which isn't clear, but since 2010 the car has been owned by Richard Williams, from whose collection it is now being sold. Williams had the car restored at a cost of more than £45,000 between 2012 and 2015, and had the engine rebuilt at Austin specialist Bob James.
That engine is an 1861cc four-cylinder side-valve unit good for a cruising speed of 40-45mph. It's a mark of how much Sellers loved the car that it remained with him until his death, despite a wealth of other vehicles to play with. The car has been driven only sparingly since restoration, and comes with an extensive history file including invoices, old photographs, magazine articles and an original handbook, inscribed with the words "Property of Spike Milligan – please return".
Bonhams has put a £25,000-£35,000 estimate on the Heavy Twelve, above that of similar models to have sold in recent years, but appropriate given both the car's excellent condition (it will be serviced prior to sale, too), the amount spent at restoration, and its storied history. Interested? The Bonhams MPH May auction takes place on May 22 at Bicester Heritage.
Also read
The curious case of car-addicted Peter Sellers and a Mercedes 450 SLC
Hammer Time! UK car auction preview May 2021
Your Classics: "Norman" the Austin A35 van