It's often said that fans of modern classic cars are spoilt for choice. The 1980s, '90s and Noughties saw a steady stream of interesting cars pass through manufacturers' showrooms, and today most cost significantly less than when new – yet it could be argued that the style and driving experience are even more appealing now than in period.
Which is why we were happy to browse the lineup of cars going to auction at this weekend's Silverstone Auctions May Live event. While there are plenty of older classic cars up for grabs, it's the modern classic machinery that we'd be happy to drive.
They come in all shapes and sizes, from a pipsqueak Fiat to a cruiseliner-sized Range Rover CSK. And as if the cars weren't already temptation enough, our interest was piqued by several models offered without a reserve. If yours is too, here are 10 modern classics that will be going under the hammer.

How much is your car to insure? Find out in four easy steps.
Get a quote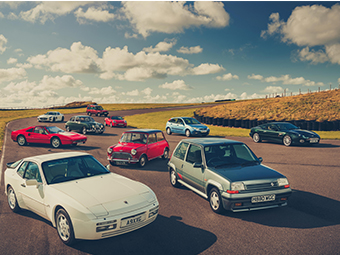 BAC Mono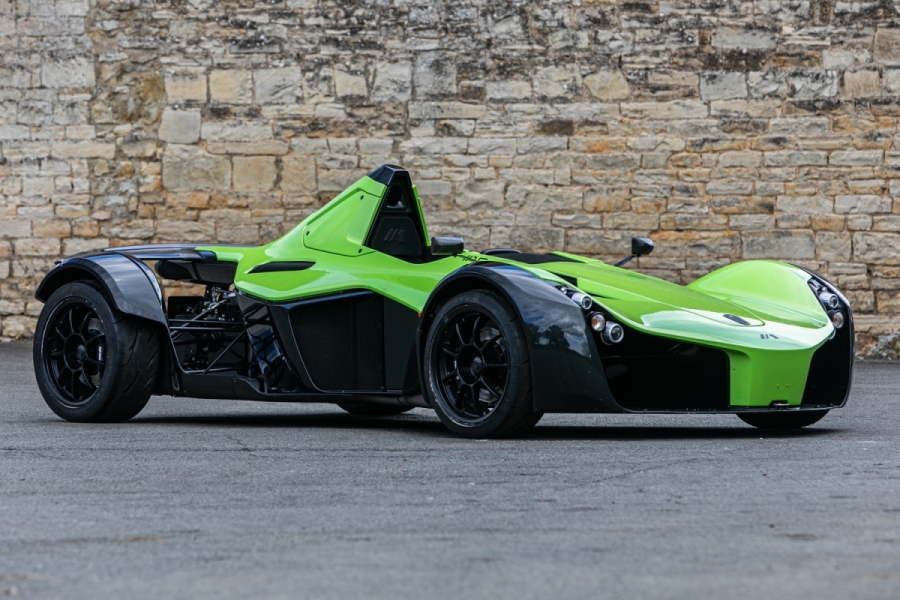 Year: 2013 | Estimate: £60,000 to £70,000
For the uninitiated, the BAC Mono is reported to be electrifying to drive. When Steve Sutcliffe reviewed it for Autocar, he awarded it four and a half stars out of a maximum of five; the half a star missing was perhaps because it only seats one person. But that's the point of the car; it is gloriously single-minded, a selfish single-seater that redefines the concept of an immersive driving experience.

Fiat Polski 126P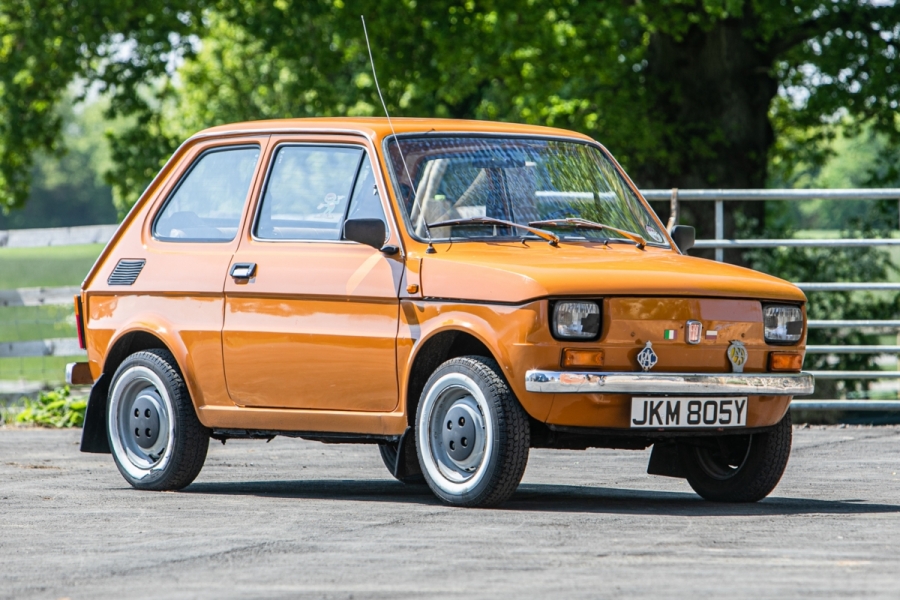 Year: 1983 | No reserve
Small enough to strap to another car's roofrack, the little Polski Fiat 126 is a non-runner which doubtless explains why it is being offered without any reserve. The original owner, a retired Polish Army officer, covered 27,000 miles in 25 years, and now it sits at 31,000 miles and is described as being in good condition. For those brave enough to roll the dice and hope for a simple fix to get it going again, this could be a charming way to run up the road for the morning paper.
Ford Granada Coupe 3000 XL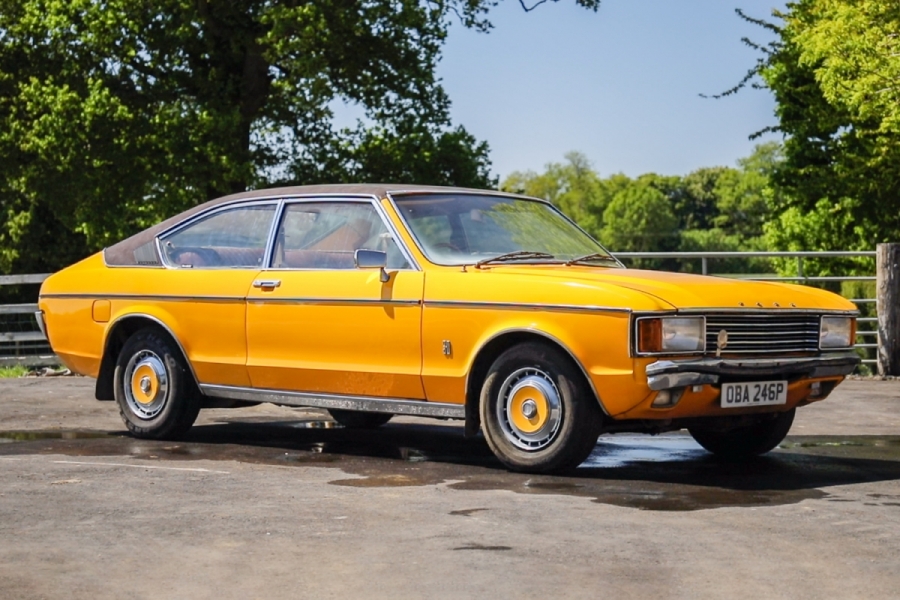 Year: 1976 | No reserve
Another non-runner but rarity alone means some Ford fans might be prepared to take on a restoration project and breath life back into this Granada Coupe's 3-litre six-cylinder motor. It has spent most of its life in South Africa, and has covered 55,000 miles. Those with a thing for the 70s will approve of its vinyl roof and egg-yoke hubcaps that match the yellow paint.
Land Rover Defender 110 SVX 'Spectre'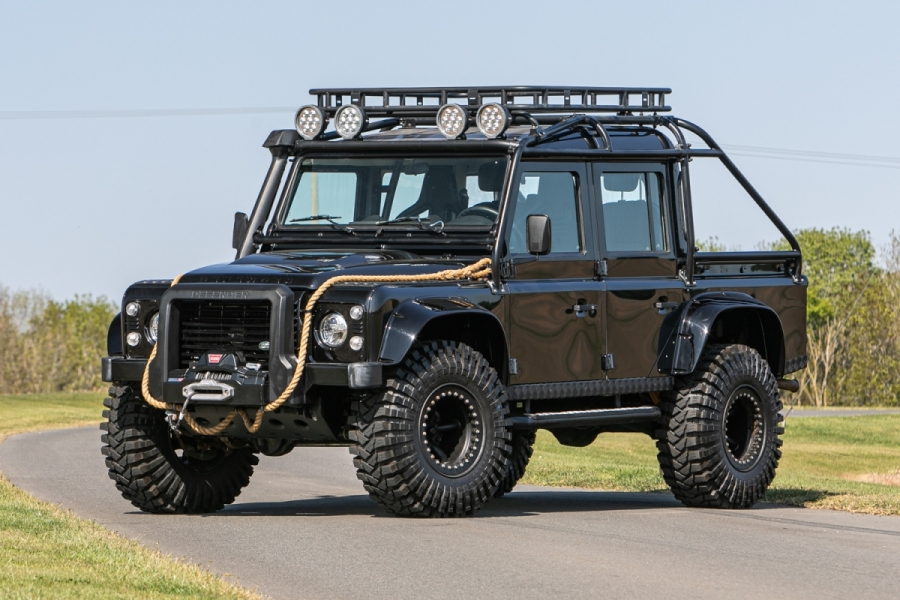 Year: 2015 | Estimate: £200,000 to £240,000
Mr Bond, I've been expecting you. This is final of nine special SVX Defenders created for the James Bond blockbuster, Spectre. It's built to take a beating, so if you want one of the toughest Defenders going, this could be for you. However, all that big-screen history comes with a big-ticket price. And you'll have to get the car registered if you want to drive it on the road.
Land Rover Range Rover CSK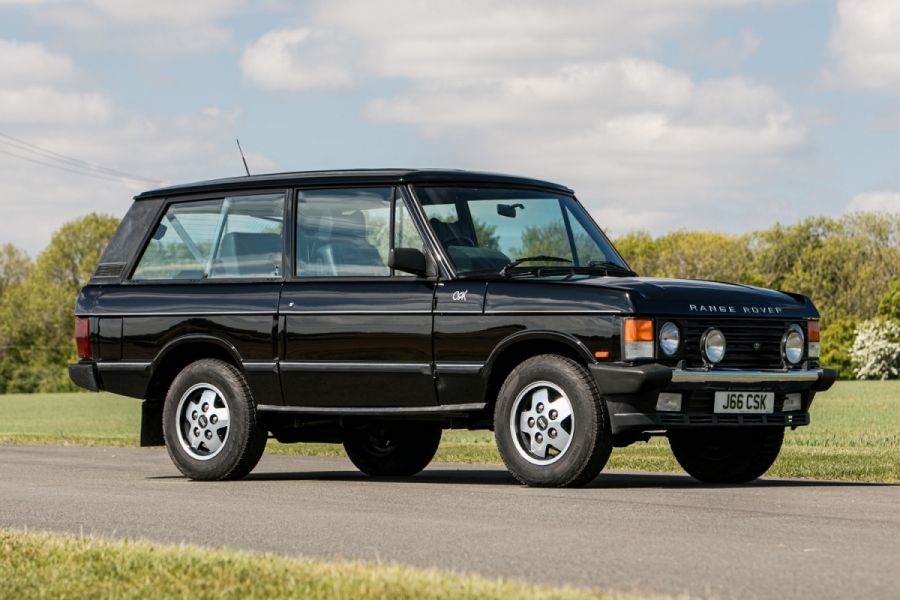 Year: 1991 | Estimate: £50,000 to £55,000
To mark the 20th anniversary of the Range Rover, Land Rover launched the limited-edition 'CSK' in honour of Charles Spencer King, the designer of the original Range Rover. Featuring new anti-roll suspension and the 3.9-litre V8, it was promoted as a sportier Range Rover and only 200 numbered examples were made. Much has been done to this car over time, including an engine that has been taken to 300bhp. Yikes.

Lotus Carlton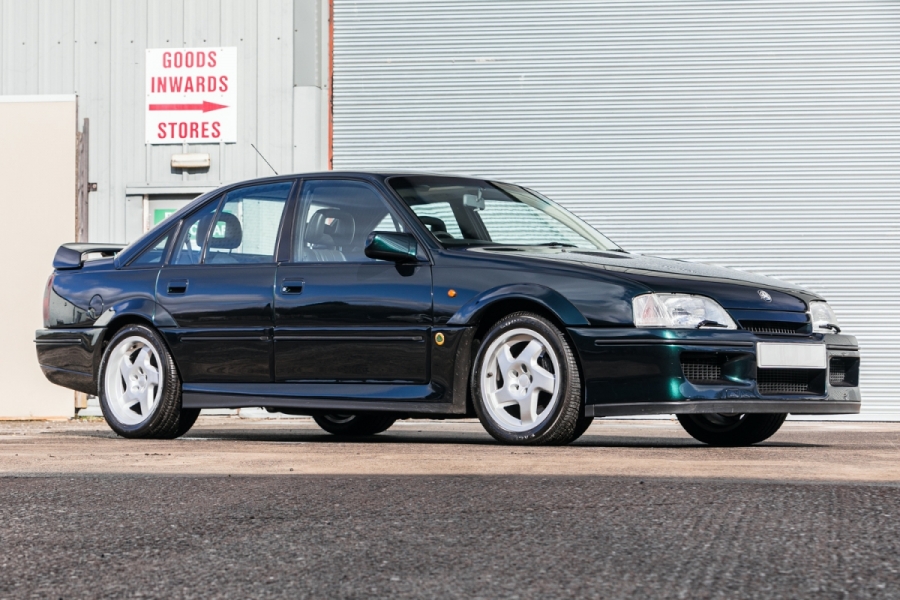 Year: 1992 | Estimate: £28,000 to £32,000
How times have changed. The ultimate super saloon of its age, the muscular Lotus Carlton boasted 377bhp from its twin-turbo, 3.6-litre straight-six motor and could hit 176mph. When Autocar tested it in 1992 the Carlton recorded a time of 17.0 seconds for the 0-100-0 challenge, slower only than the Ferrari F40. Today, sports saloons like the BMW M5 boast 600bhp. But a modern car like that won't gain you anything like the attention a Lotus Carlton will when you drive it to Goodwood or the British Grand Prix.
Mercedes SLS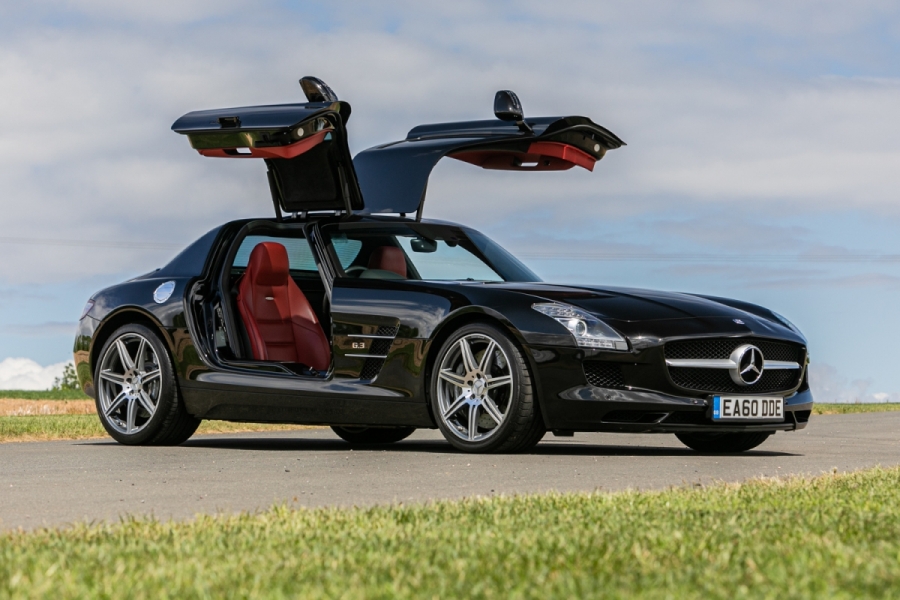 Year: 2010 | Estimate: £125,000 to £140,000
What Mercedes and McLaren weren't quite able to achieve with the SLR, AMG managed with the SLS. The gullwing-bodied coupe was a high point for AMG, and its dry-sump 6.2-litre, naturally-aspirated V8 engine was an absolute cracker. (Previous owners have done well to keep its mileage down to less than 13,000 miles.) Often said to be better looking that its successor, the AMG GT, this is a such a desirable alternative to a Ferrari that even Eddie Irvine drives one.

Peugeot 205 T16 Group B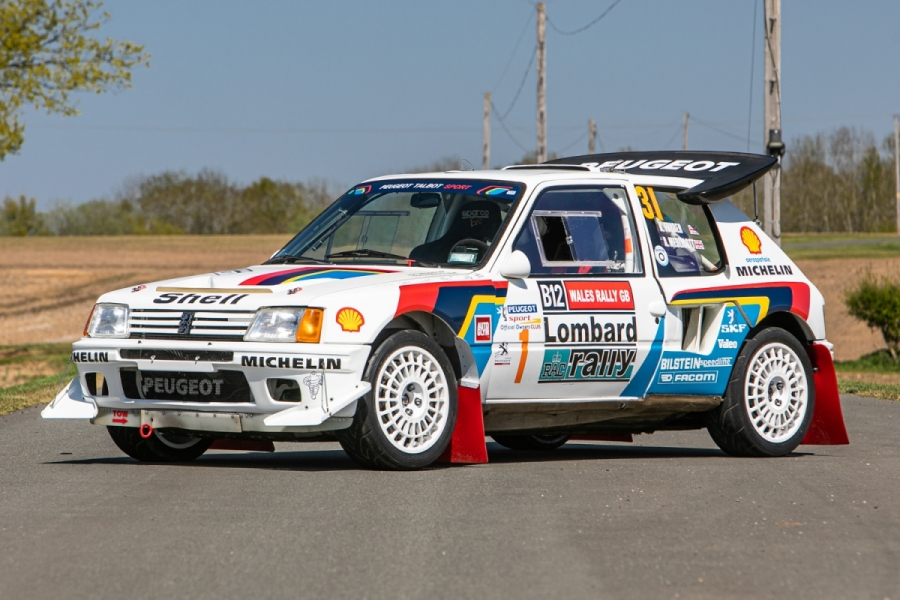 Year: 1984 | Estimate: £260,000 to £290,000
What can we say that hasn't aleady been said about cars like the Peugeot 205 T16 and the Group B era of the World Rally Championship? For any rally fan that wants a period-correct and well maintained example of an Evolution 1 T16, this is a rare chance to add the car to a collection.
Porsche Boxster S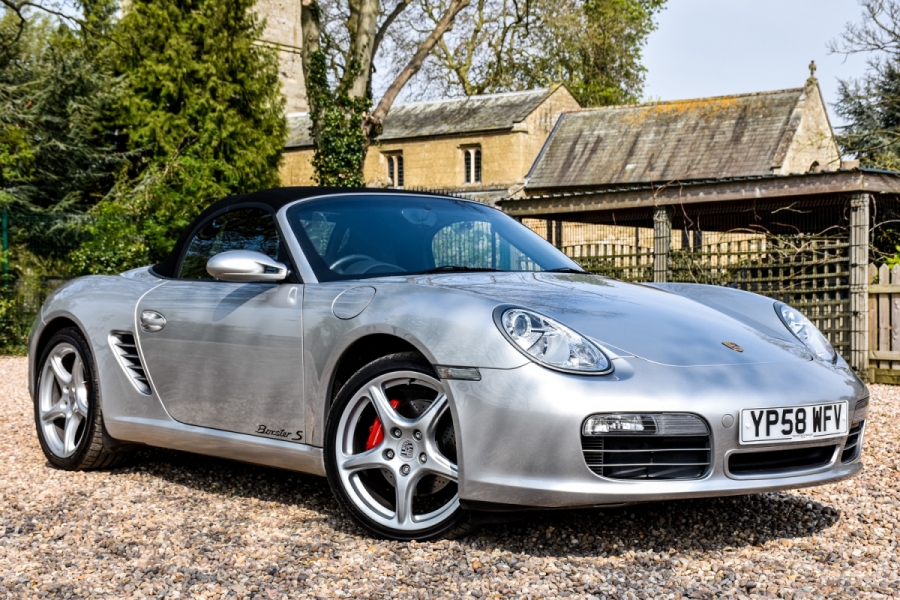 Year: 2009 | Estimate: £12,000 to £16,000
Some Porsche purists may look down their noses at the Boxster and Cayman models but drive one and you cannot deny that it is an outstanding car. With better balance than a 911, and comparatively everyday prices that make it affordable to buy, this is a car that is still to be appreciated by the classic car market. Snap one up before that changes, ideally in this more powerful S specification.
Porsche 944 Turbo S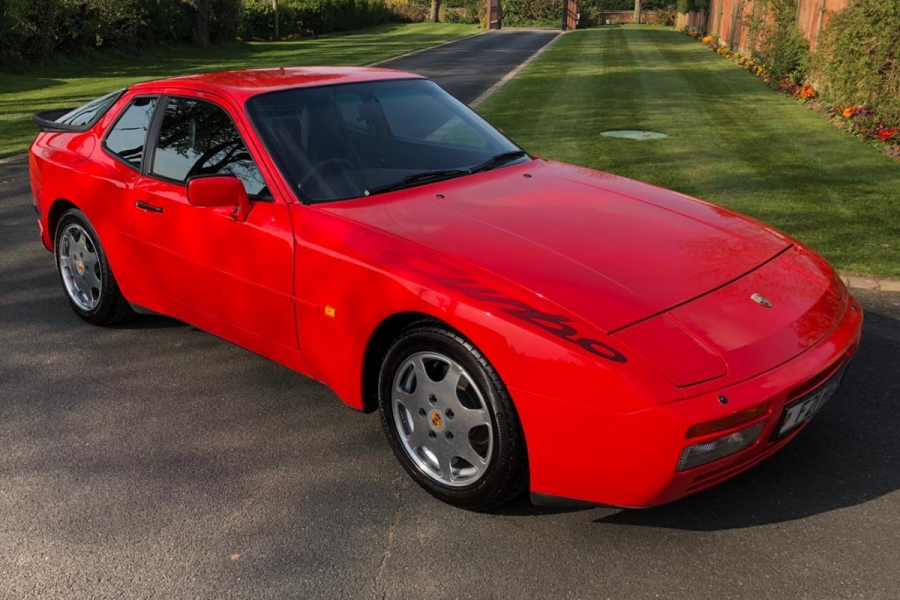 Year: 1988 | Estimate: £25,000 to £30,000
Welcome to the 1980s, a time when graphics were loud and proud – as evidenced by this 944 Turbo S complete with Turbo script running along the driver's side front wing. Lightly tickled beneath the bonnet, this rare S model (one of just 77 right-hand drive examples) is said to boast 290bhp, which should keep the back tyres busy.
These 10 classic cars were named after animals. Which wins the name game?