Everybody has an opinion on car names and which are good, which are bad and those that are, well, downright ugly. It means choosing a name for a new car can be a thankless task: every man and his dog is a critic and happy to poke fun at a car's chosen moniker.
That's especially true when a car is named after an animal. Ridicule or outrage awaits those that judge things poorly, all the more so in an age when it's easy to share an opinion across social media and in forums.
How much is your car to insure? Find out in four easy steps.
Get a quote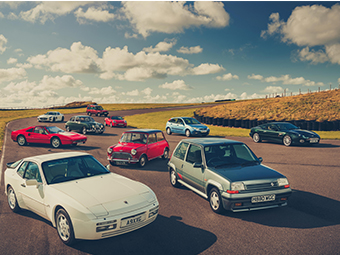 Once upon a time though, these things would have been discussed at the local pub, over a pint of foaming ale and without the aid of memes. And perhaps, just perhaps, being handed the job of managing The Department of Naming wasn't such a poisoned chalice that you'd call on your most trusted professional contacts to ask whether there were any jobs going at their place of employment.
Here are ten cars named after animals we'll all have an opinion on. They span the complete range of the classic car landscape, with ultra-desirable collector pieces such as the Lamborghini Miura, which grabs headlines at auctions the world over, through to more mundane machines like the Nissan Bluebird, which you'll find on display at Hagerty's Festival of the Unexceptional. The question is, which wins the name game? And what models would you add to this list?
Cheetah GT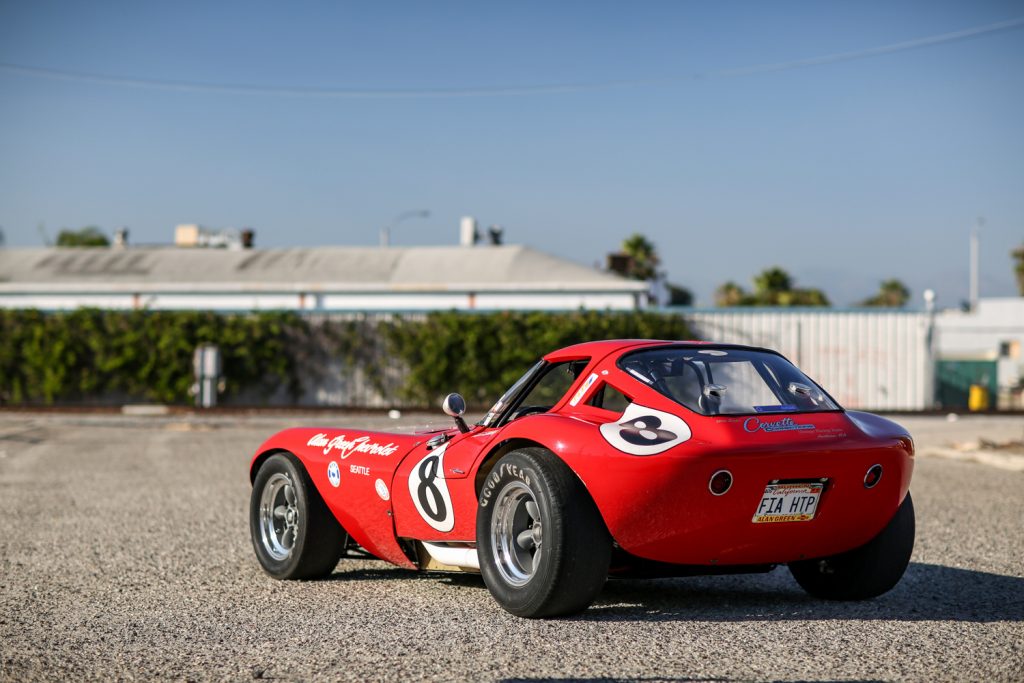 Launched: 1963
It would have been obvious to plump for the Shelby Cobra. But you've heard of that before and there's another slithery sibling in this list, in the guise of the brutal Dodge Viper (below), so let's get to know the Cheetah a little.
The American sports car was designed by Don Edmunds, a race driver and car designer, while he was working with Bill Thomas Motors in California. Thomas was a Chevrolet tuner and racer who had a good relationship with GM, and – on the hush-hush – was offered support to build his own sports car to take on the Shelby Cobra. The Cheetah is the result.
Extremely rare, with around 10 made, it is small, light and fearsomely fast, with a small-block Chevy V8 that was so far back in the compact chassis that its transmission hooked directly to the differential, without the need for a driveshaft. With 500 horsepower in race trim, it was reportedly clocked at 215mph on the banked turns of Daytona racetrack, making it more than worthy of the Cheetah name.
Dodge Viper
Launched: 1992
In the years spent road-testing cars, I drove the Viper and Viper GTS on a handful of occasions and my knuckles still turn white and heart rate rises just thinking about it. The Viper was powered by an 8-litre V10 engine that had been needed for Chrysler's super-size pickup trucks and had to be refined by Lamborghini. Like the rest of the car, it was a heavyweight lump, weighing almost 330 kilos, or not much less than a bare-basics Caterham Seven.
The Viper was cramped, hot, difficult to drive and intimidating at the limit. But boy did it generate a reaction wherever it went. Dodge (in Britain it was sold as a Chrysler) transformed the Viper into a surprisingly decent racing machine, one that would win endurance races at the Nürburgring, Daytona and Spa, and take class wins at Le Mans and Sebring.
Ford Puma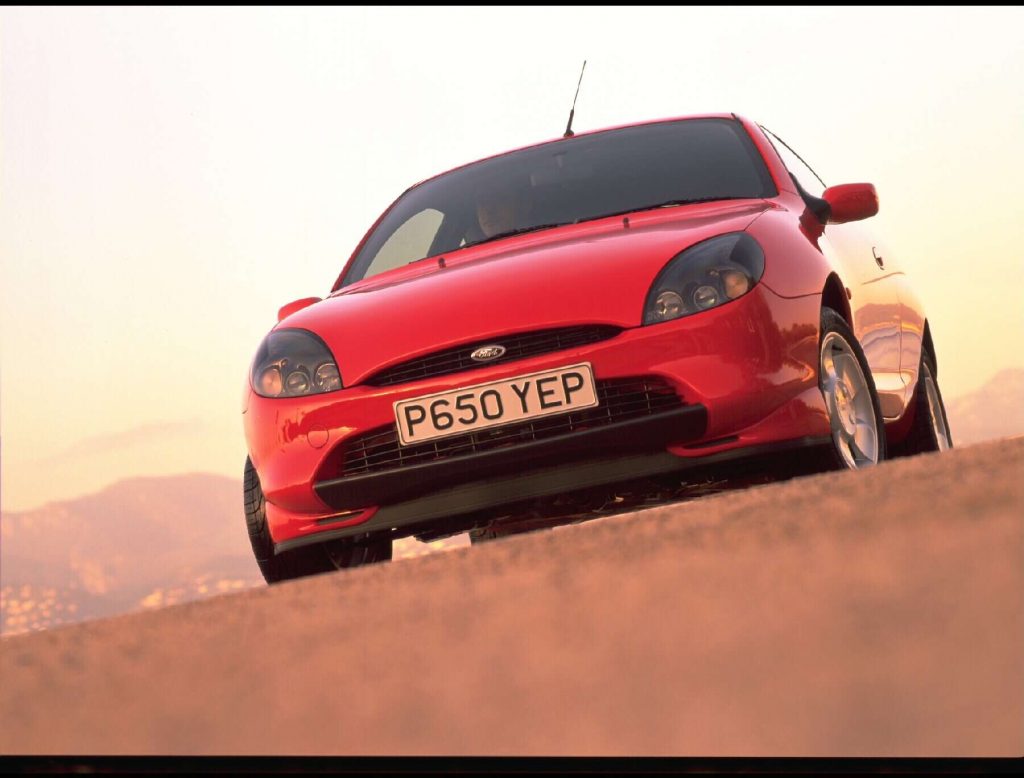 Launched: 1997
The Puma relied on a digitally resurrected Steve McQueen to sell itself to Britain's drivers but it didn't need a film star to shine. The little coupe was such a joy to punt along that a simple test drive would have done the trick and had customers signing on the dotted line.
Its 1.7-litre four-cylinder engine was entrusted to Yamaha, which transformed it into something so moreish that every journey could easily end up being longer than intended. Meanwhile, Ford's chassis team was on something of a high at the time, and the Puma was light on its feet and able to shame the majority of more expensive sports cars of its era when it came to making every drive plain fun.
Lamborghini Miura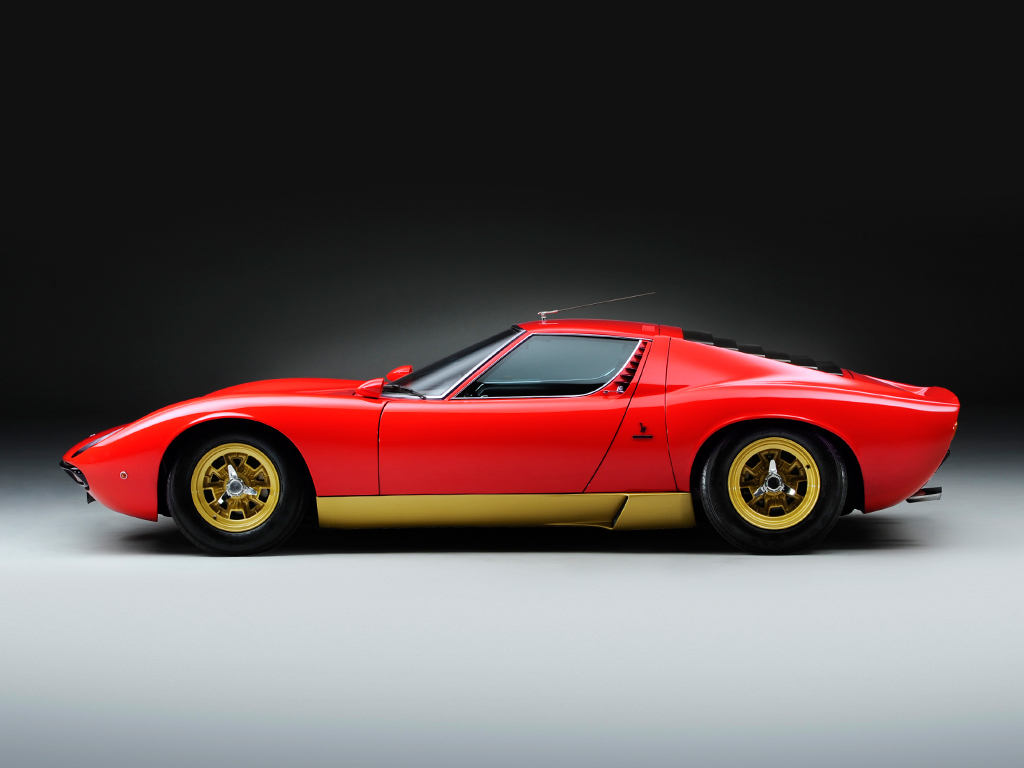 Launched: 1966
Ferruccio Lamborghini was in awe of the famous fighting bulls bred by his friend, Don Eduardo Miura. So much so he chose the raging bull for the emblem of Lamborghini. But it wasn't until after the 350 GT and 400 GT that Ferruccio went the whole, er, hog, and named his first model after a bull, and the beasts that had been bred by the Miura family since the 1840s.
Nissan Bluebird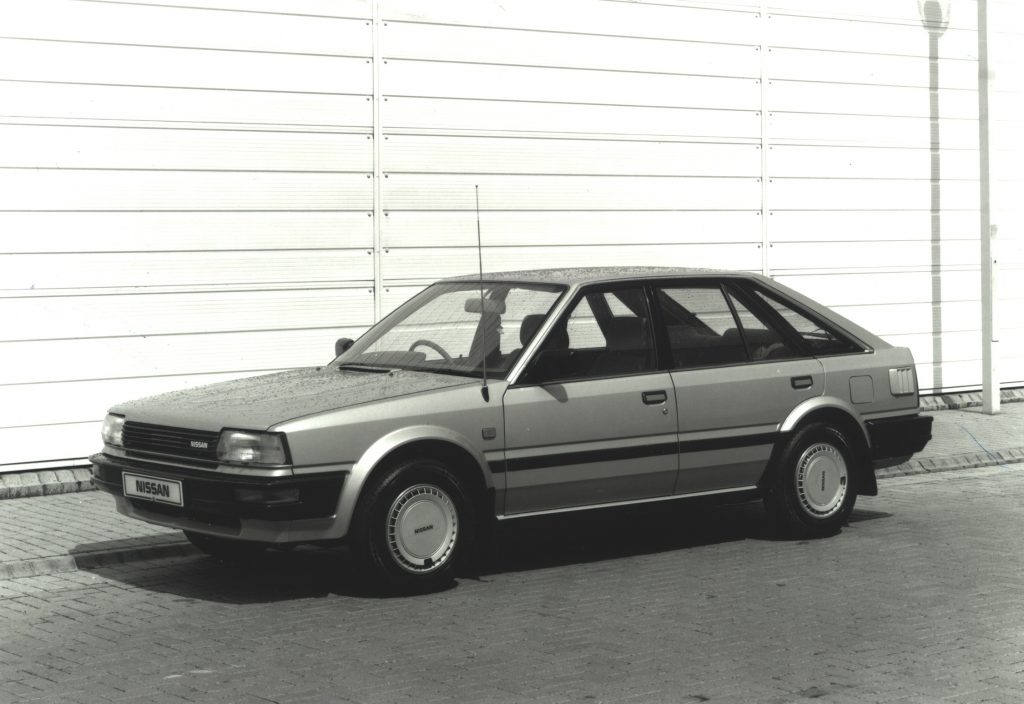 Launched: 1986
Best associated with minicabs in the 1980s and '90s, the Bluebird wasn't only unusual for its name. It was the first Japanese car to be wholly built in Britain. Sometimes found at the Hagerty Festival of the Unexceptional, it built a reputation for being as reliable as Casio calculators and Seiko watches, and went about its business with ruthless efficiency but just as little charm.
Opel Manta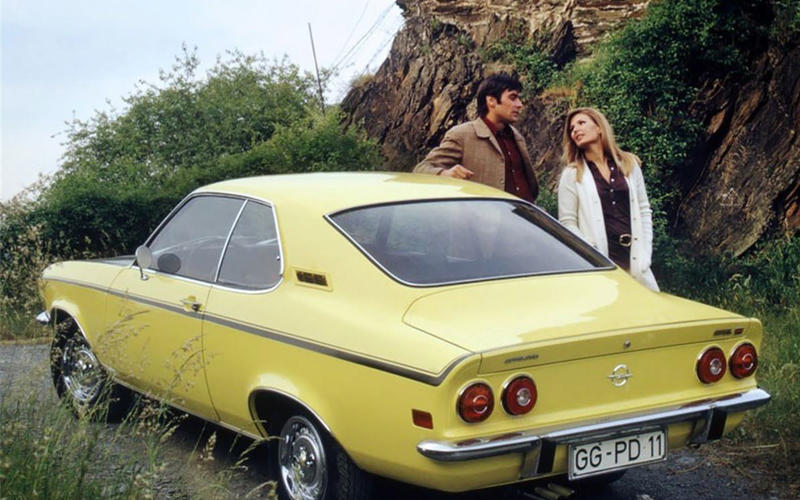 Launched: 1970
If you stand behind a Manta and take in its softly curving body and low roofline, you can just about see what Opel was getting at when it chose the Manta name for its coupe, in 1970. Bob Lutz was an influential figure behind the car's creation, and helped make it a credible rival to the Ford Capri. On the continent, a hot, 115bhp GT/E model perked up the Manta's performance, but it wasn't offered in Britain. A pity. However, Ralph Broad and his merry band of engineers at Broadspeed did their bit, offering a turbo conversion that turned it into a 156bhp hot shot.
Plymouth Barracuda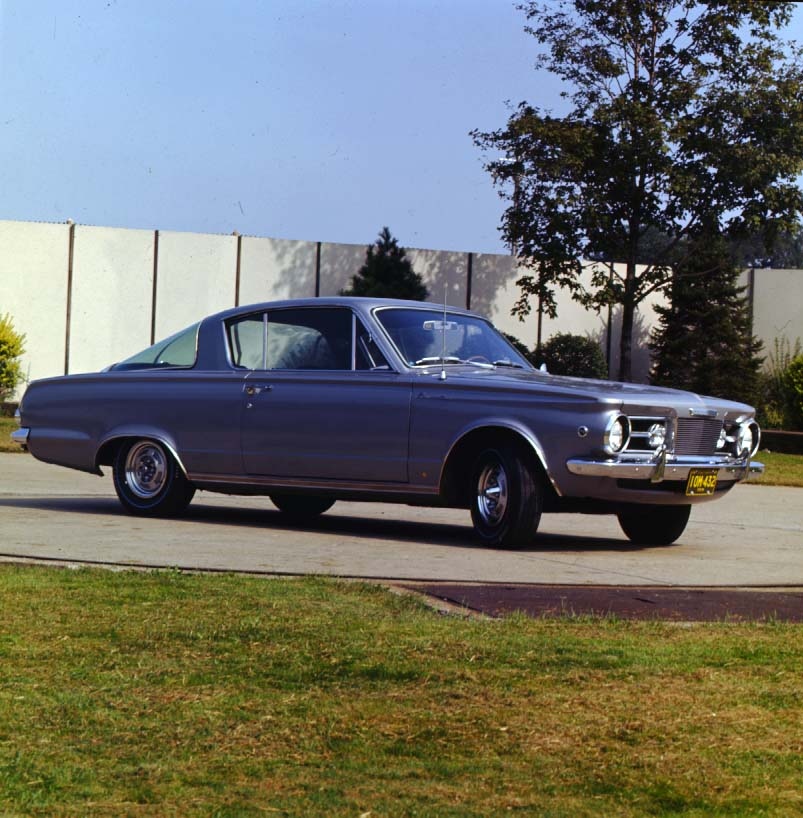 Launched: 1964
The barracuda isn't the most attractive of fish, nor the most friendly. It is a predatory species that is built for speed and has teeth that'll slice through other fish with little trouble. Presumably Plymouth hoped the image would reflect well on its 1964 Valiant, which was being beefed up to take on the much-rumoured muscle car from Ford (the Mustang). However, it was only once the six-cylinder lump made way for a V8 that the Cuda really gained bite.
Porsche Cayman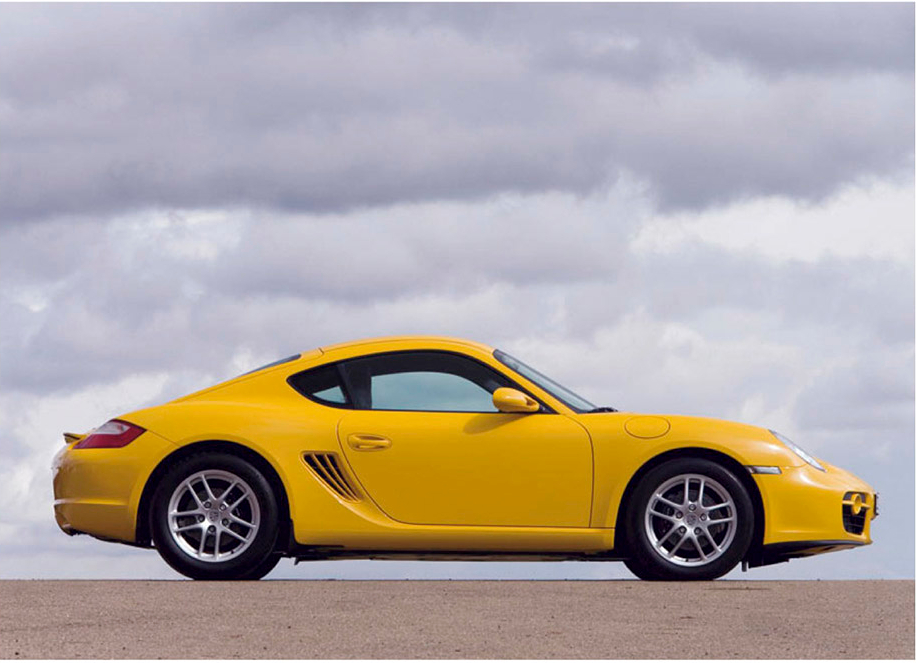 Launched: 2006
The Cayman didn't exactly snap at the heels of the Boxster. Porsche waited nine years before putting a lid on its mid-engined model, which had been developed in tandem with the 911 to dramatically improve the German car maker's fortunes. Porsche snobs looked down their noses at both the Boxster and Cayman, possibly miffed that both were, in many ways, better to drive and better value for money than the 996-era 911.
Triumph Stag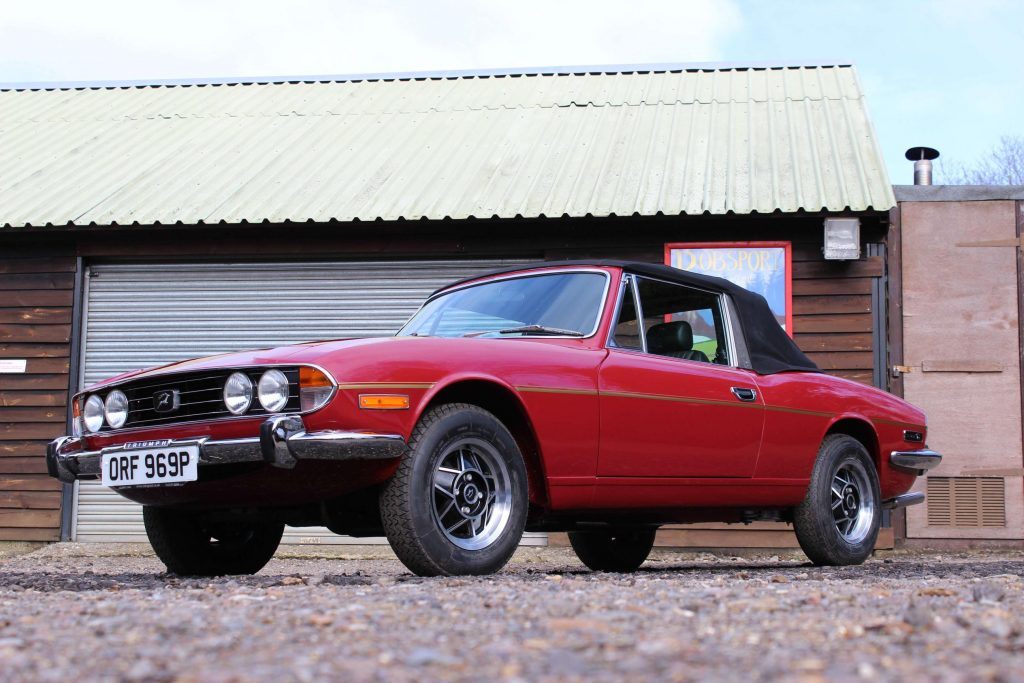 Launched: 1970
The 1970 Stag was nothing if not ambitious but Triumph knew it needed to be if the answer to the Mercedes SL was to catch on. The idea of a four-seat GT with both a hard top and soft top roof, and a T-shaped bar to hold the whole lot together, was different to say the least, as was the Michelotti styling. The trouble was, even the V8 version was underpowered (we still haven't fathomed why it never used the Buick-Rover V8) and reliability was never going to impress Mercedes drivers.
Volkswagen Beetle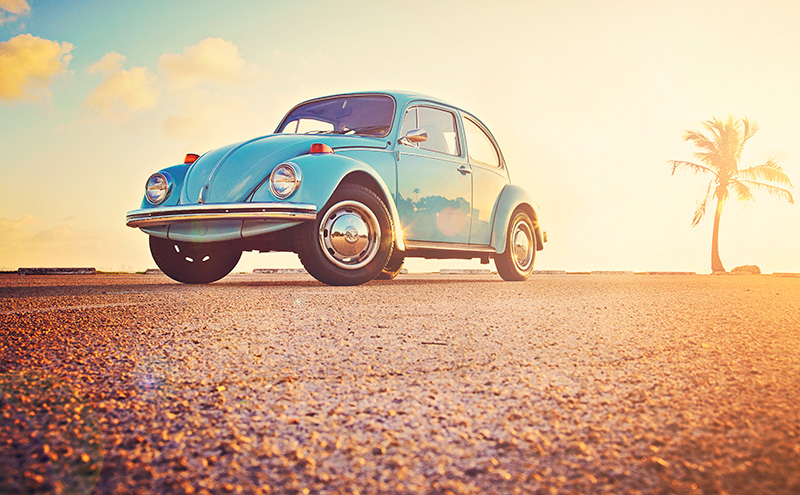 Launched: 1938
Volkswagen tried to revive the original people's car but the later versions had seemingly undergone a personality bypass and ended up being a bland pastiche that had no role to play. A Beetle wasn't needed to get a nation mobile; there were no more hippies doing their bit for counterculture and adopting it; and modern rivals including the Mini did a much better job of making customers feel special. So the Beetle most car enthusiasts cherish is the original one, the Type 1, and with more than 21 million made, that's some fanbase.