When wealthy industrialist Jean Tastevin was searching for a name for his new French luxury car, he turned to his wife and asked permission to use her name – Monique. The car burst on to the scene in 1972, yet just three years later it would disappear, with just a handful of examples having been delivered to customers.
Jean Tastevin's company produced rolling stock for the French railways. He regretted the demise of niche luxury French car maker Facel Vega in 1964, and within two years he'd started to think about how his own company could diversify to pick up where Facel Vega had left off.
How much is your car to insure? Find out in four easy steps.
Get a quote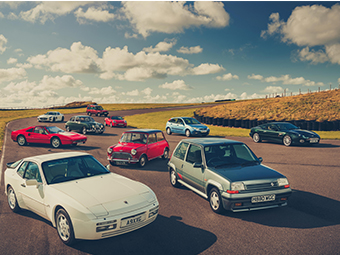 Whereas Facel Vega had used large-capacity Chrysler V8s, Tastevin's creation would feature an engine that displaced less than 2.8 litres because of French tax laws. The answer lay in a fuel-injected 182bhp 2.6-litre version of Triumph's TR4 powerplant, developed by engineer and racing driver Chris Lawrence, whose company LawrenceTune was commissioned to supply 250 four-cylinder engines each year.
Lawrence agreed to supply the engines, but when he learned that the car had yet to be designed, he offered his services as a car designer, with a view to helping with the entire project from start to finish. As a result, the multi-talented Brit ended up getting the contract to design and develop the new luxury saloon, with things getting under way in October 1966.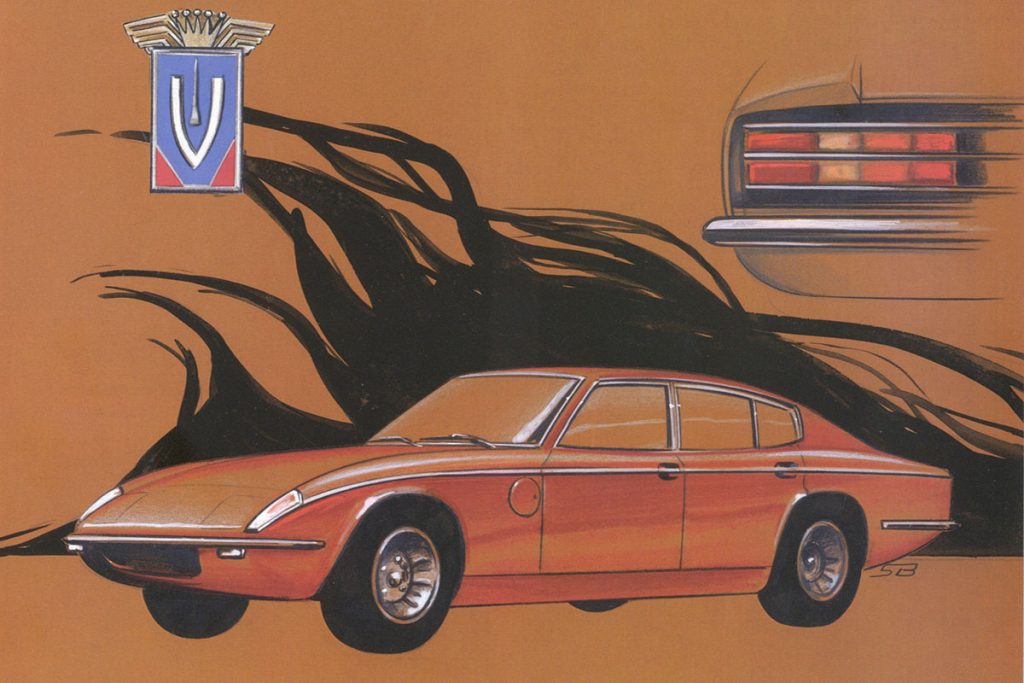 That first development car featured double-wishbone front suspension with inboard spring and damper units, while at the rear there was a Panhard rod, de Dion tube with parallel arms and self-levelling dampers. There were disc brakes all round, ventilated at the front, and solid inboard items at the rear, while the steering was an unassisted rack-and-pinion set-up; power assistance would be fitted to production cars however.
It became clear that the Triumph four-cylinder engine lacked the refinement needed for a luxury car, so Lawrence persuaded Tastevin to switch to a 3-litre V8 designed by Ted Martin. This was more refined but lacked low-end torque, so its capacity was increased to 3.5 litres to give 240bhp when fitted with a quartet of Weber carburettors.
Over the next few years a succession of prototypes would be built, with an array of new people and companies getting involved. These included coachbuilders Chapron and Vignale, body builders Williams & Pritchard, plus automotive engineer Virgilio Conrero. Along the way an array of different body designs were created, while various engines and transmissions were installed. Meanwhile, the costs of the project were escalating and time was ticking by.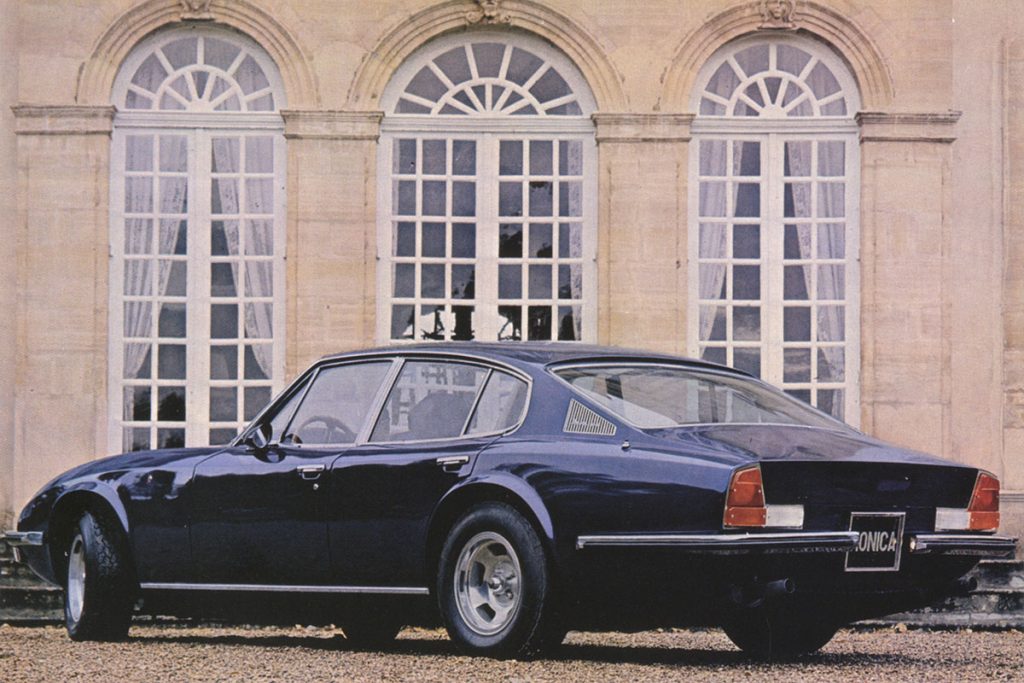 Finally, at the October 1971 Paris Salon, the Monica 350 was unveiled, supposedly in production form. However, it soon became clear that the 3.5-litre V8 still wasn't muscular enough, so the decision was made to install a 5.6-litre Chrysler V8 instead, rated at 285bhp and 333lb ft of torque.
The revised Monica (now called the 560) made its debut at the spring 1973 Geneva Salon. With a claimed top speed of 150mph the Monica was reckoned to be the world's fastest four-door saloon and it came packed with equipment such as air conditioning, hi-fi, electric windows and leather trim.
The Monica would be shown at European motor shows throughout 1973 and 1974, but the Oil Crisis meant the Monica was virtually unsaleable due to its thirst. By February 1975 Tastevin had decided to pull the plug on the entire project. Panther Westwinds considered resuming Monica production in Surrey, but that came to nothing.
Tastevin had initially talked of Monica production reaching 400 cars per year, but in the end just 35 or so were made, just 10 or so of which were customer cars – the rest were pre-production prototypes.
Read more
Cars That Time Forgot: Kia Elan
Crewe's missiles: 75 years of ballistic Bentleys
Crash, Bang, Wallop! When Britain's politicians settled their differences in the Lords v Commons car races