This is the last internal combustion vehicle Lotus will ever build. For more than a few of you, that'll make it the last Lotus you'll ever really care about, and albeit privately, it's likely some staff at Lotus feel the same way.
So the Lotus Emira needs to get it just right. Not just true to all the usual Lotus virtues, but a few new ones too – characteristics that may in the past have led to a potential buyer heading somewhere else.
How much is your car to insure? Find out in four easy steps.
Get a quote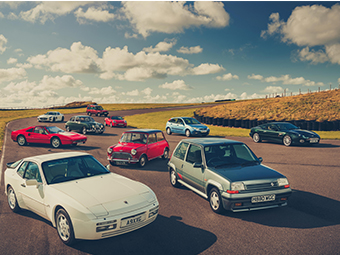 Lotus mentions cupholders. Quite a lot. It also talks of "barriers", like a perception that Lotus cars are only for those that spend most weekends driving around a race track, but also physical barriers like the act of contortion that is getting into an Elise or Exige. In the past, people might have wanted to buy a Lotus, but then found a list of reasons it might not quite fit into their lives.
So the Emira is a response to that. To say it'll walk a tightrope between track toy and everyday driver would be a disservice – Lotus says, and there's little reason to doubt the Geely-owned car maker, that its remit should be broad enough to encompass several types of owner. It has to – this is also a car designed to sell as strongly in China as it does in America, while still pleasing customers at home.
Emira unboxed
For those reasons, this is an all-new sports car. Mid-engined, with a choice of two starkly different powertrains and three gearboxes, built on the brand's new Sports Car Architecture, and priced from around £60,000.
The old, but in some ways still cutting-edge Elise-derived extruded and bonded aluminium tub is gone, as is the Toyota-sourced supercharged four-cylinder. But Toyota isn't completely out of the picture, as the 3.5-litre supercharged V6 remains as a £75,000 range-topper.
That engine will get a six-speed manual transmission. It's vital in some markets, where certain customers won't even consider the car without one – as Alpine has no doubt discovered with its brilliant but DCT-only A110. There's also an optional torque-converter automatic.
The real news is that the four-cylinder powertrain is a turbocharged 2-litre unit from AMG, as you'll find in the ballistic AMG A45 super-hatch. Lotus engineers say it was right at the top of their list, and if you've driven or, indeed, been overtaken by the A45, you'll know why. The four-cylinder's inclusion was essential for markets like China too, and gives the car more longevity than the V6 – of the two, the 'four is better-suited for meeting future emissions legislation.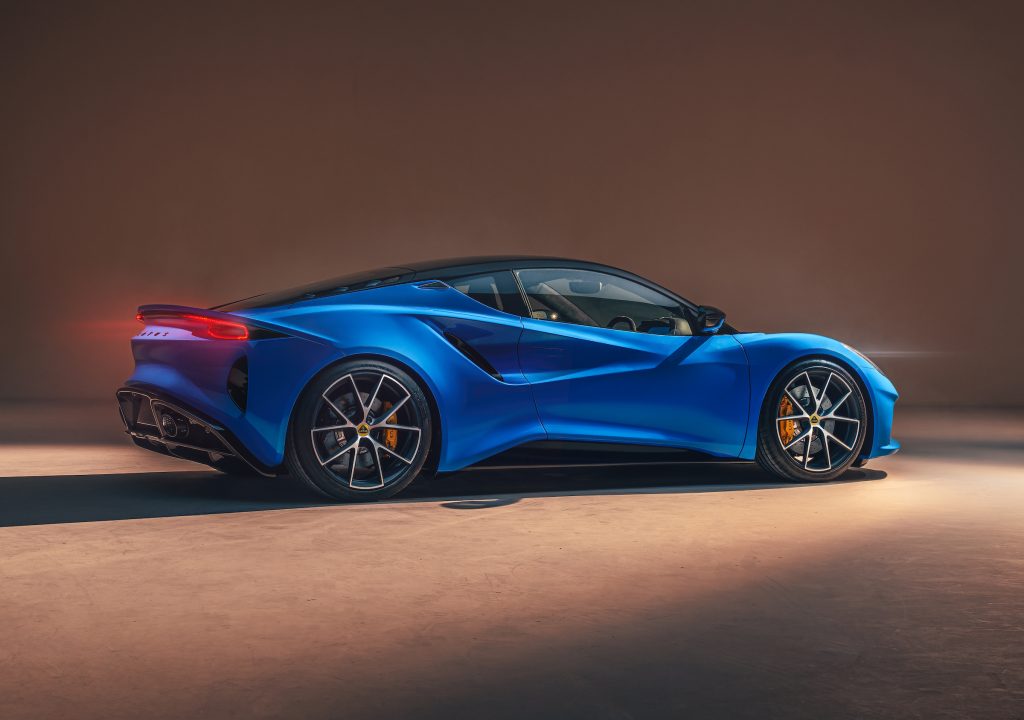 Between the two powertrain options Lotus quotes outputs of 360bhp-400bhp at launch. You'd be forgiven for asking which is which, since both units are well capable of developing 400 horses, but logic suggests that as the range-topper the V6 will get top billing.
The AMG comes attached to a dual-clutch gearbox (we'd assume seven-speed, but Lotus is being vague on the nitty-gritty at the moment), but it should behave and even sound different from the Merc hatch as Lotus has been able to play around with the software.
Lotus has also spent an enormous time fiddling with suspension, as you might imagine. Lotus chassis guru (officially, Director Attributes and Product Integrity) Gavan Kershaw explains how Lotus has thousands of shims to re-valve the Bilstein dampers the team uses as a basis for the car's suspension. He jokingly describes it as a "nightmare", but surely all artists suffer for their craft at some point. Ultimately, Lotus has come to two suspension setups, Tour – designed primarily for road use – and Sports, which is what you'd expect.
Joy of joys, Lotus has stuck with hydraulic assistance for the power steering. This is another area the company separates itself from the herd (drive the current Evora and tell us it's not the best assisted setup on sale), and with Kershaw and his team still not quite happy with EPAS ("it's the way the steering returns to centre" Kershaw notes), we get a few more years of glorious feedback.
Pint-sized supercar
Unobtanium hypercar Evija aside, the Emira is probably the closest Lotus has got to a supercar since the Esprit went off sale in 2004. Lotus Design Director, Russell Carr, tells us that at its heart a Lotus design is all about proportion.
But there's more to it than that. It also has to be desirable, Carr says (obvious, but box ticked, we reckon), the shape is heavily sculpted by aerodynamics, and equally important in the modern age – against stiff competition from the likes of Porsche and Alpine – Carr tells us it has to have a sense of durability to it. "Make it too fragile, and people are afraid of using it".
The Emira has more visual presence and greater perceived quality than the Elise or Evora. Greater weight too, which may be off-putting to some: 1405kg at a minimum, or getting on for a third of a tonne more than the Alpine A110.
The cabin is a case in point, worlds away from even the current Evora flagship. You'll see screens, but Lotus promises the cabin is intuitive to use. It's also far more cosseting and expensive-feeling than previous Lotus ("plush", is how F1 champ Jenson Button puts it to the crowd assembled at Hethel on the car's unveiling) and Lotus has tried to use "honest" materials, so anything that looks like metal or leather actually is.
Surprise and delight still features too. The engine starter button is below a hinged red cover, a bit like it is on a Lamborghini. And if you opt for the manual, some of the linkage is still exposed, which on the current Elise and Exige is probably the best engineering-themed detail found on any car in production. Oh, and yes, there are a pair of cupholders, plus proper luggage space: 208 litres behind the seats, and a further 151 litres in the boot.
New car, new facility
The Emira will come together, literally, at an all-new production facility on-site at Hethel in Norfolk. Hethel is one of those places that makes Lotus cars special in itself – from the first moment pen is laid to paper, to the time it leaves the main gate, the Emira will have been designed, developed, engineered, tested and built at Hethel.
And while the car is still handmade, it's cutting-edge in other areas. There's a brand-new paint shop more advanced than any Lotus has had before, and cars move around the facility not on a traditional rail-based production line, but on autonomous sleds known as Automated Guided Vehicles.
Then we come back to that price. A starting figure of around £60,000 is pretty compelling, even though that's for the four-cylinder car with its DCT. That's somewhere between Cayman S (four-cylinder) and GTS (six-cylinder) money, or around ten grand more than an Alpine. There will also, Lotus tells us, be a more focused variant in the model's future; Cayman GT4 watch out.
The Emira's increased focus on liveability, the cost increase over an Elise and the weight penalty over any recent Lotus will no doubt deter some Lotus fans. But if the Emira retains a true Lotus feel while placating those keen for a car they can truly use every day in comfort, then it could become a success like no Lotus before it.
Also read
Final fling: Lotus Exige Sport 390 Final Edition driven
The light show is over: Driving the final Lotus Elise
Renault 4 and 5 to return as EVs – Lotus and Alpine team up for electric sports car