Followers of Lotus will know that its fortunes rise and fall like a rollercoaster ride. Happily, with the backing of Geely, the Chinese group that also owns Volvo, the road ahead for Lotus has some incredibly exciting cars on it. The Evija, an electric hypercar due later in the year, looks spectacular and is promised to have a true Lotus feel despite competing in an entirely new arena for the brand. The Emira, the firm's final combustion-only sports car, could be even more thrilling for those not enthused by an electric future, and a tie-up with Alpine for a future sports car should, hopefully, be good news given both Lotus and Alpine produce some of the best driver's cars currently on sale.
Yet it doesn't make the passing of the Elise, Exige and Evora any easier. None, the 25-year-old Elise in particular, are so much ahead of their time as completely timeless – the feedback and purity of driving experience all three offer are still largely unmatched at any level. You can go years without driving any of them, and when you're reacquainted you may wonder if it's worth driving anything else.
How much is your car to insure? Find out in four easy steps.
Get a quote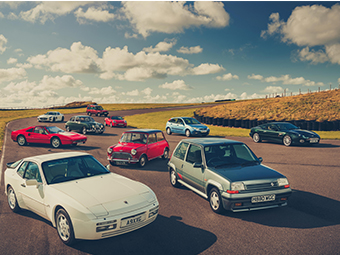 That's especially true of the Final Edition versions of both Elise and Exige. In the last decade or so Lotus has turned out a series of ever more focused variants of each, boasting larger outputs, flicks and flacks of aero addenda and square-edged Michelin Cup 2 tyres to bond them to the surface beneath.
They've been hugely impressive too, but some have erred just a little too far towards track use to be truly magical on bumpy, broken country roads. Far from unbearable, but just compromised enough to occasionally disrupt your flow – and if it's damp, your confidence.
The Final Editions are not like that. The Elise you may have already read about (and if you haven't, Alex Goy's words are this way), but the Exige is a reminder that you can rarely have too much of a good thing.
Oxfordshire is damp today, but the Exige 390 Final Edition is suitably prepared. Unlike the Cup versions Lotus has pushed in recent years it's in a lower state of tune and wears Michelin Pilot Sport 4S tyres rather than sticky Cup 2s. This isn't a review of the tyres, but suffice to say some tread patterns and compounds are just better for road use than others, and great though a warmed-through set of Cup 2s can be, it is not the rubber you want when faced with a patchy surface and a sheen of leaves and twigs.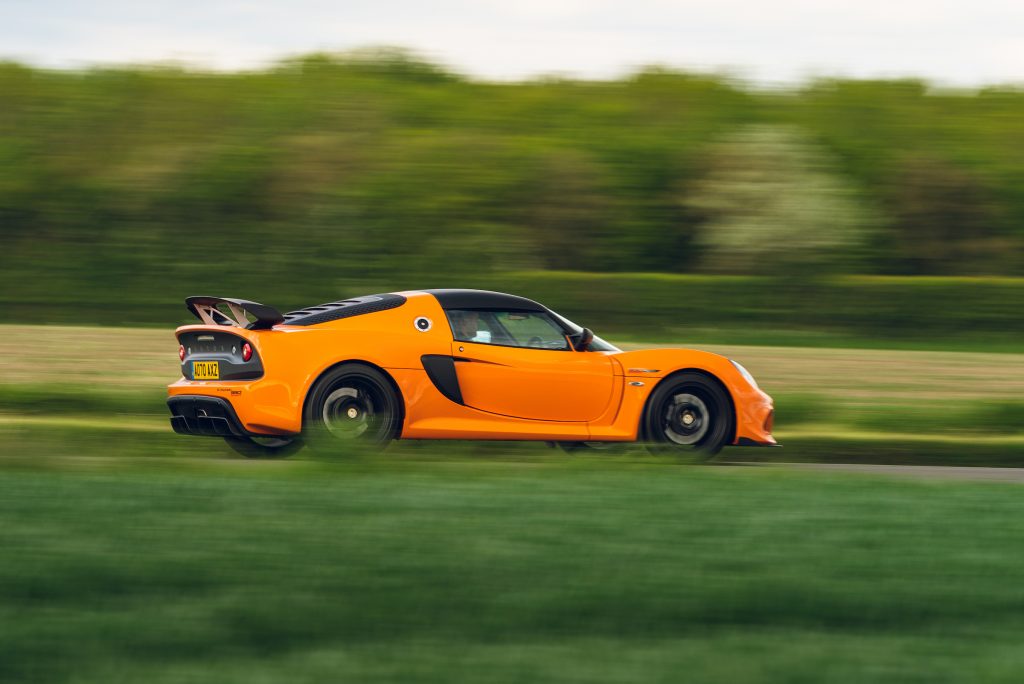 An output of 397bhp is plenty too, and few will sniff at a 3.7-second 0-60mph time. Amazing what you can do with a 3.5-litre Toyota engine and Edelbrock supercharger. And an 1138kg kerb weight, which is something those future Lotus will really struggle to match.
The combination is responsive, tractable and even refined when you're pottering, and a howling, rampant grin when you use the full travel of the throttle pedal. Adding to the sadness that this is the final Exige we'll get our hands on is that the Exige's gearshift has never been better too; in its twilight, the pure mechanical snap between ratios (and the beauty of that exposed gate) is among the best of any car on sale.
Some might bemoan the passing of the car's old analogue instrument cluster but the TFT arrangement in these final cars is spot-on for clarity too. You can't miss the shift lights when running through the full rev range – a bonus when the gears come this thick and fast – and it only adds to that Mulsanne Straight vibe you get looking through the fishbowl glass over those raised front wings. When the exhaust valves open, the sound does a fair impression of a weekend at Le Mans, too.
Small pleasures of Lotus driving are everywhere: that expansive view forwards, and the clarity and response of the unassisted steering, have you perfectly picking apexes without even thinking about it. Time and again I meander through some main-road curves expecting to hear the thud of a catseye from the wide rear haunches, but instead the car clears them by millimetres.
The steering – 25 years after the Elise wowed all and sundry with the information it fed back to the driver – is still as close as road cars get to perfection. It's so good you almost forget you're operating it – it simply does exactly as you tell it, and by wriggling around in your palms and telegraphing small changes in surface and load, you have all the information you need to drive at whatever pace you're comfortable with. Again, on a wet road, there aren't many cars you can hop into and drive with such confidence.
With the engine behind you, 265-section rubber and a linear power delivery, you're unlikely to overwhelm the rear tyres either, which takes away that worry, and mid-corner bumps simply aren't an issue. Despite imperceptibly little roll, there's clearly enough of both travel and pliancy to absorb imperfections. Nor do camber changes and bumps in braking zones do much to phase it.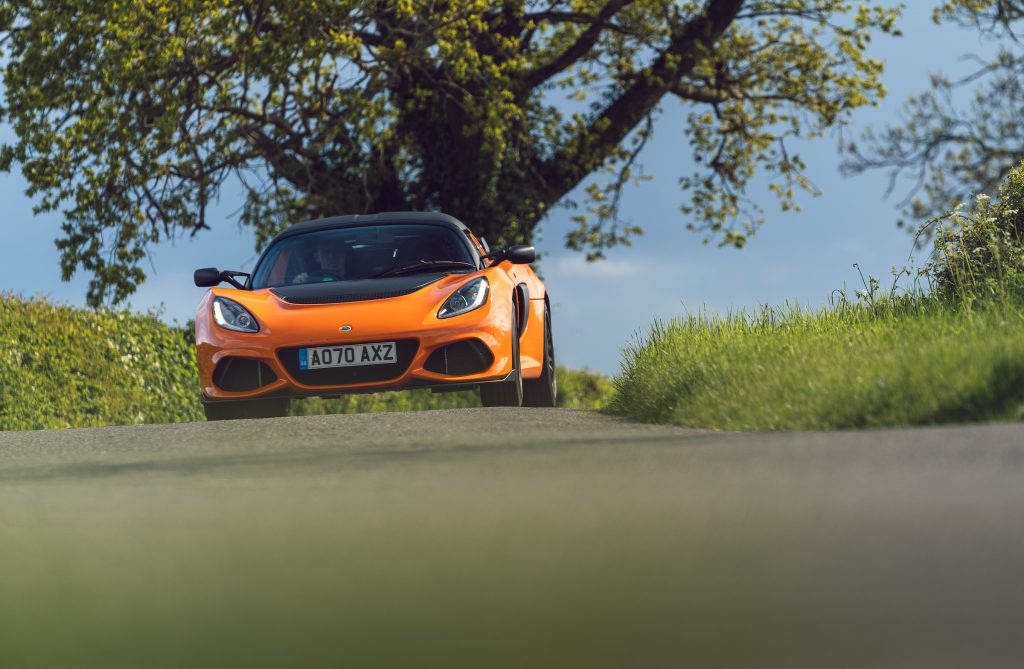 It's a melancholic feeling, writing this review. The Elise and its ilk have had a good run. Not many models last a quarter-century with so few fundamental changes, and fewer still survive while never really falling from the top of their game. Kudos to Lotus too for making its final Elise and Exige close in spirit to those very early Elise models – absolutely road-biased, but no doubt a blast on track too.
The next few generations of Lotus are being designed, built and tuned by the same people that have made the Lotus Exige 390 Final Edition one of the most intoxicating sports cars you can buy. That's very good news indeed. But they have their work cut out to make something we'll still be completely absorbed by two or three decades down the line.
Lotus Exige Sport 390 Final Edition specifications
Price: £64,000
Engine: V6, 3456cc, supercharged, petrol
Power: 397bhp @ 7000rpm
Torque: 311lb ft @ 3000–6700rpm
Gearbox: Six-speed manual, rear-wheel drive
Kerbweight: 1138kg
0-62mph: 3.8 seconds
Top speed: 172mph (limited)
Fuel consumption: 27.7mpg
CO2 emissions: 230g/km
Also read
The light show is over: Driving the final Lotus Elise
The Elise may live on as Lotus considers selling tooling
Your classics: Elisa Artioli and her Lotus Elise