What can be said about the Mini Cooper that hasn't been said before? It is, arguably, the nation's favourite car – and a firm favourite around the world. In 1961, racer John Cooper took what was already a brilliant concept and, from an enthusiast's perspective, made it even better by tuning the engine. Soon the likes of Paddy Hopkirk proved just how good it was, winning the 1964 Monte Carlo Rally. Next year the car community will be celebrating 60 years of the most magnificent of Minis, reason enough, surely, to browse our Mini Cooper buying guide and consider whether it's the classic car for you.
The Mini Cooper formula worked – and went on to prove so enduring – because the standard car had such a good chassis. Up until then all it was missing was power from its 848cc engine. With Cooper and Cooper S models spanning 970-1275cc, power was no longer an issue. The Mini became one of the best touring cars and rally cars of its era, and plain good fun for the rest of us.
How much is your car to insure? Find out in four easy steps.
Get a quote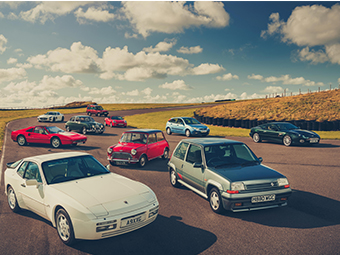 Almost 60 years on, the charm hasn't worn off and prices keep climbing. And with interest likely to peak next year, investing now in a Mini Cooper should be a sound move and one that will deliver more smiles per mile than almost any other. Here's what any aspiring Cooper owner needs to know if the time is right for a Mini adventure.
What's it like to drive?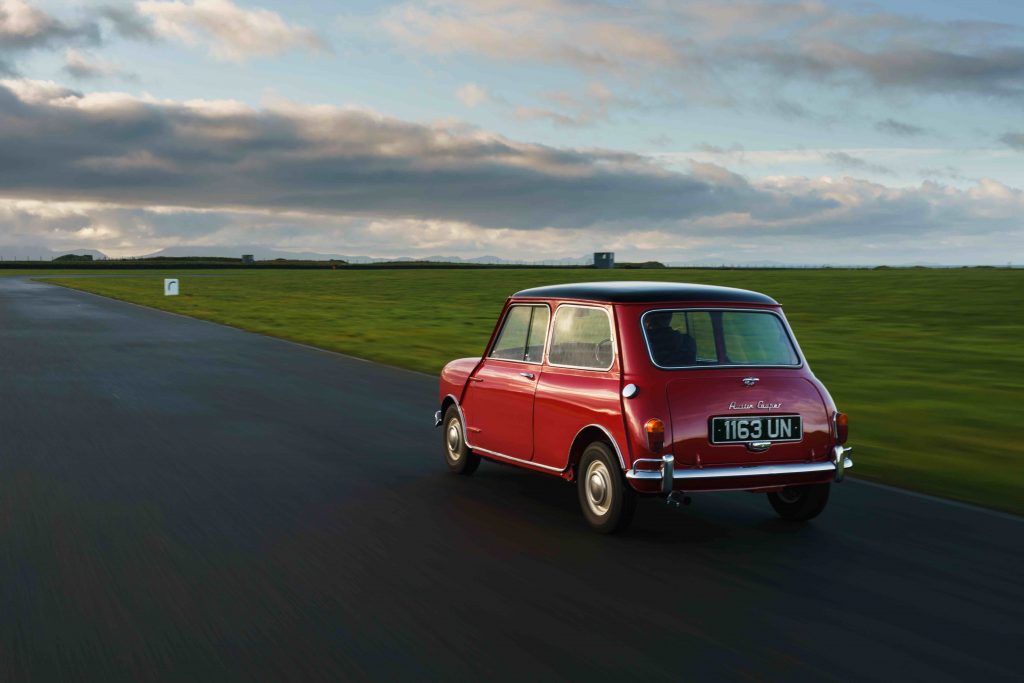 It seems clichéd to say the Mini drives like a big go-kart, but the truth of the matter it does. And none more so than the Cooper version. They're not all that powerful, but they're also not big or heavy, so they're quick enough.
And as with most small cars you feel like you're travelling far faster than you really are. The dinky 10" wheels might not do much for the ride on uneven surfaces but the suspension's fairly compliant on Hydrolastic cars, and the wheel size means that changing direction is easy.
You sit hunched over the wheel if you're tall, in an interior which is rather more Spartan than sumptuous – if you wanted luxury, you would have to buy a Riley Elf or Wolseley Hornet, but that's not the point of a Cooper. What this is about is packing the most fun into the smallest space. It is a riot along a perfect stretch of twisting road, and a hoot most of the other times. So much so you will find you can forgive a Mini Cooper almost anything.
And there's quite a bit to forgive. This is hyperactive little car that never really settles down. It exaggerates every imperfection in the road, assaults your eardrums with all manners of sounds and will wear out its driver over a long distance (anything beyond the local corner shop).
How much does a Mini Cooper cost?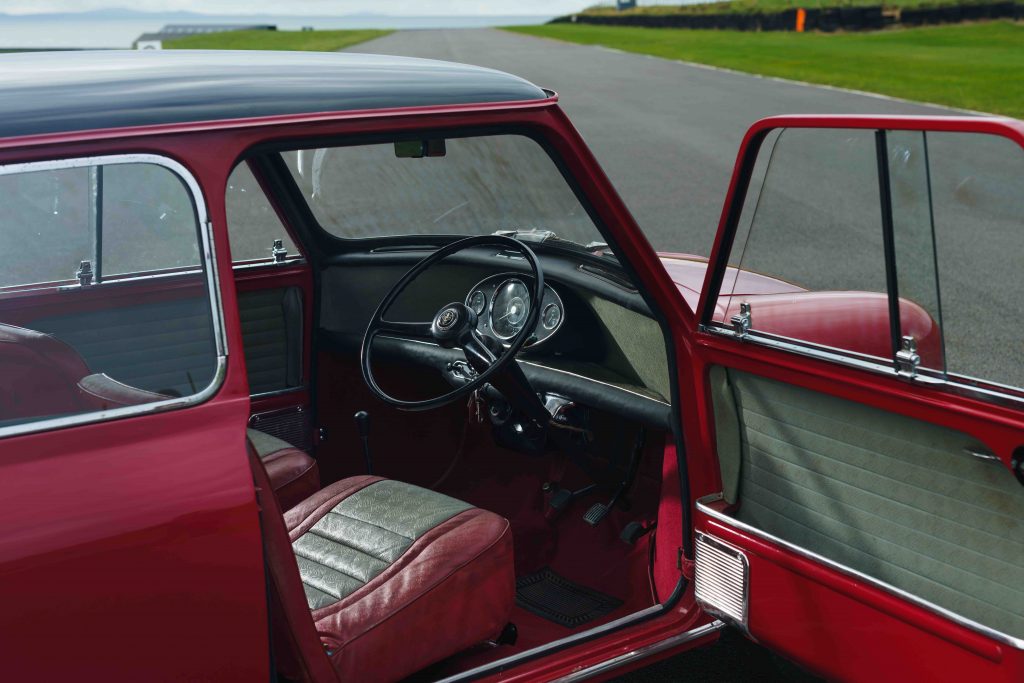 The most valuable Coopers all wear S badges, with the rare and special 970S and 1071S fetching more than the standard 1275S. Mk1 Coopers are the next most valuable, with Mk2 derivatives fetching around 10% less in each instance. Noteworthy is the Mk3 Cooper S as the last Cooper badged Mini. Production ceased in 1971 to make way for the Clubman-nosed 1275GT as British Leyland sought to avoid royalty payments, but it never lived up to the Cooper magic.
The very best 970S Minis now can command up to £47,200, as can be seen browsing the Hagerty Price Guide, while usable projects can be had from £19,100. MK1 1275S models (1966-74) offer good value ranging from £18,000 to £46,200, while standard 997 Coopers in equivalent condition range from £14,400 to £38,000. Restoration projects can be had from around a third of the lower estimates above, but given the time and cost involved, we wouldn't advise that as a course of action.
If you want a cheaper alternative to genuine Cooper prices, consider a MK1, 2 or 3 Mini with a 1275cc engine fitted later in life, or a later Rover Group Cooper from the 1990s. These will offer a similar driving experience, albeit with less collectability, for a fraction of the values quoted here.
How much does it cost to service?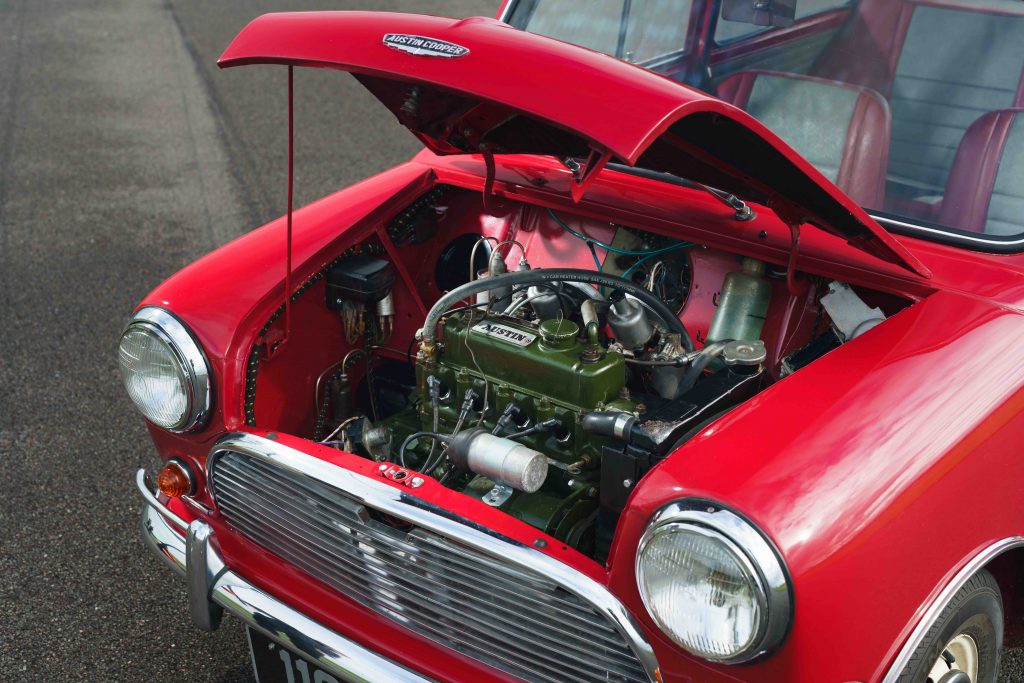 The cost of running a Mini Cooper is chickenfeed, assuming nothing untoward happens. The Mini is a small car with a small and common engine, and unsurprisingly service kits are small and common too. You'll be looking at around £60 for a full-service kit – it doesn't need to be from a Mini specialist as the A series is shared with other models.
We'd advise two services per year for something in regular use and one for a car that only sees use during the summer.
Somerford Mini says that a full service would cost roughly £260, while more general labour rates are in the region of £48 per hour. Restoration of Minis can be costly despite their size, so it's always better to buy a good example than to buy a project to restore if you have an eye on the purse strings.
What goes wrong and what should you look for?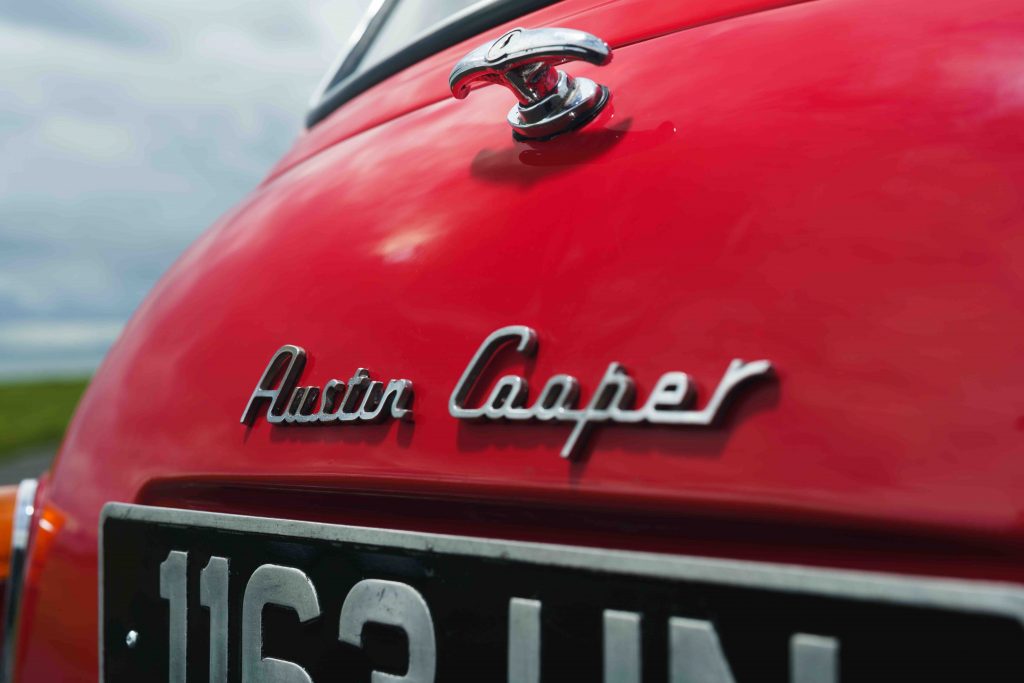 "Rust has to be the main thing to look out for," says Jason Field, a Mini enthusiast and Mk3 Cooper S owner. "The usual places where a Mini rots are the outer and inner sills, front wings (especially around headlights), A panels, inner wings, wheel arches, boot floor, scuttle, bottoms of doors, front edge of bonnet, rear subframe and mounting points – in fact pretty much everywhere, but especially where panels join."
It's also likely that any car you view has had some degree of restoration – no bad thing as long as you know it's been done well. "Restorations can vary massively in quality even if done by supposed professionals. A photographic record of any restoration will help to decide how well the work has been carried out. Personally, as long as a car has all of the difficult to get parts, including the correct interior and is a genuine car, bodywork and mechanicals can be sorted if you have the skills and/or money to do it," says Field.
It's worth speaking to specialists to learn how to tell that you're looking at the real thing. Sometimes, standard Minis dressed as Coopers can fool all but the experts, and if you're paying Cooper prices, you want to be sure you're getting the real thing. Some changes weren't made exactly at crossover points either, so a Mk2 with Mk3 panels and vice versa aren't unknown phenomena. Owners clubs can also be invaluable here.
Finally, says Fields, the history file and provenance can be everything with a car like this. "Once you know what model of Cooper you are looking for, do plenty of research and speak to other enthusiasts and owners. There's nothing better than a car with a long well-documented ownership showing previous repair bills and MOTs. And if the car is well known by the specialist Mini Cooper clubs/registers, all the better."