Ah, the joy of the open road and a classic car. It's an image millions of drivers find appealing. But where to start if you're new to classic cars and don't want to spend a king's ransom? There's probably no better classic in which to get the picture-postcard experience than at the wheel of a small sports car – and unsurprisingly given its name, the MG Midget is one of the smallest, most affordable and most likeable of all.
There are other reasons the MG Midget makes for an ideal first-time classic car – or one for old hands who want a cheerful car at an affordable price. It enjoys an enthusiastic following, which makes the Midget one of the best served in terms of sourcing spares parts at sensible prices.
How much is your car to insure? Find out in four easy steps.
Get a quote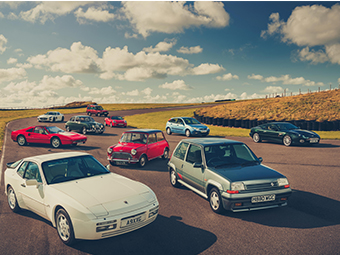 MG wasn't new to small sports cars, or to the Midget name. But it was the Midget of the 1960s and 1970s, styled to resemble a baby B and sharing most components with the Austin-Healey Sprite, which most remember most fondly.
Later iterations, from 1974 onwards, shared running gear with the Midget's other rival, the Triumph Spitfire, and gained US-appeasing polyurethane bumpers in order to offer better knock protection. Whichever you pick, it's one of the best value funsters you can get.
We're not alone in thinking the Midget's a little cracker, which is why now's a good time to buy. Values are on a steady upward slant, and well-preserved or properly restored examples will always be in demand, meaning your money should – touch wood – be safely invested.
What's it like to drive?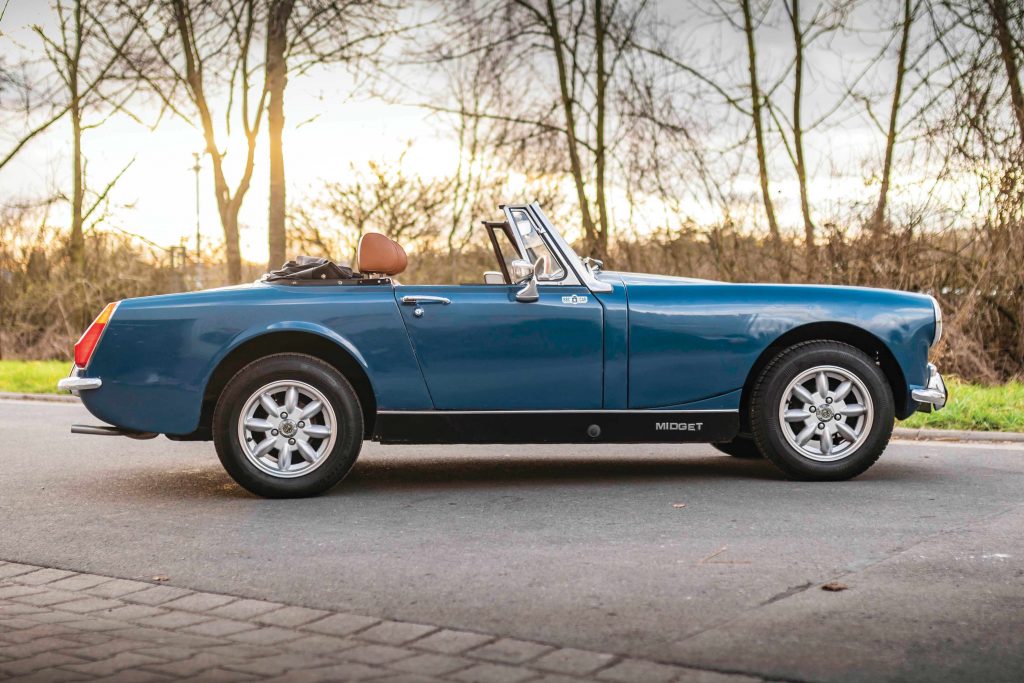 Whether you'll enjoy driving an MG Midget depends on the sort of driver you are and your expectations. They're not fast cars but then they're not meant to be – these are small, light cars which weren't meant to be powerful. And their combination of small size and light weight means that what you lose in power can be made up by carrying speed into corners that larger cars can't hope to match. The low ride height also heightens the sensation of speed; you feel like you're zipping along even at 20mph.
If you're ham-fisted you may come to find the Midget twitchy and a little nervous. But be gentle, feel the joy in letting the car maintain maximum momentum, and you'll have a lot of fun in a Midget. Yes, drive it as if your trousers are on fire and the front-engined, rear-wheel drive chassis can turn twitchy, a trait of having such a short wheel base, but take time to learn the best way to drive it and you'll be rewarded with a fun experience.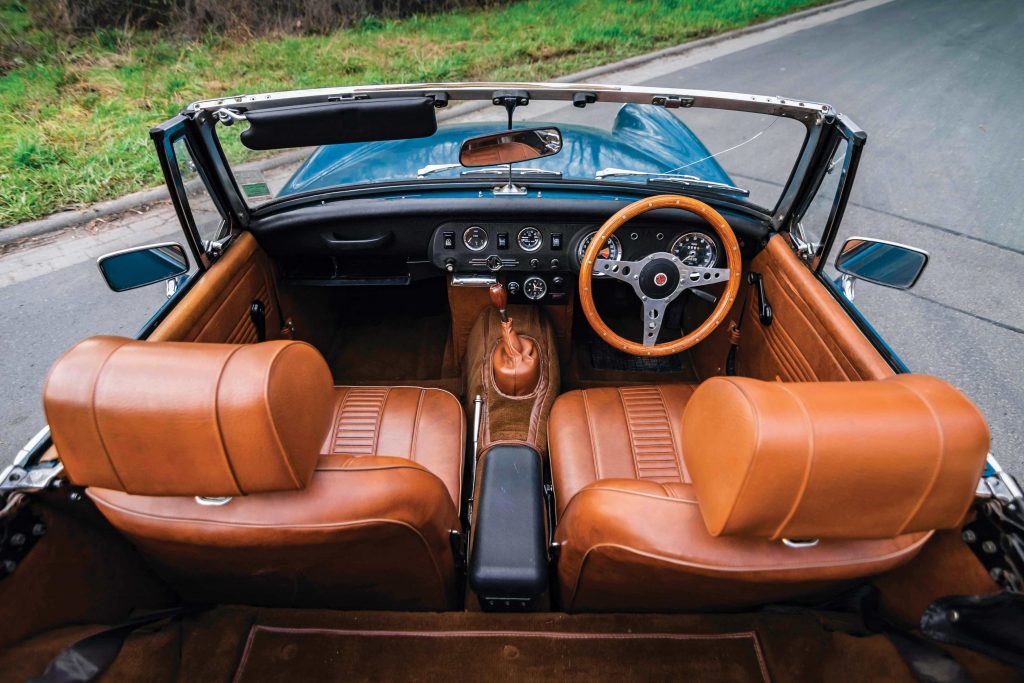 Forget comfort because that's not the point of the car. If you're taller than 5'9" there's not much cabin space and the seat will be at the limit of its travel. Likewise, if you're broad, the cockpit will feel decidedly cramped, as the doors are so close to the seats and the transmission tunnel eats into cabin space. But that's not the point: it's worth wedging yourself in to enjoy the experience. There's even a racing series if you want to push your enjoyment even further.
The dashboard is relatively simple, with chrome-ringed dials for the speedo and rev counter, a pull handle for the choke to the right of the steering wheel and a smattering of dials ahead of the gear lever. All of these parts are readily available should you take on a restoration case car.
The good news is that because it is light and small, the Midget goes easy on items such as the brakes, tyres and doesn't use all that much fuel as you tour the lanes with the wind in your hair and a smile on your face.
How much does an MG Midget cost?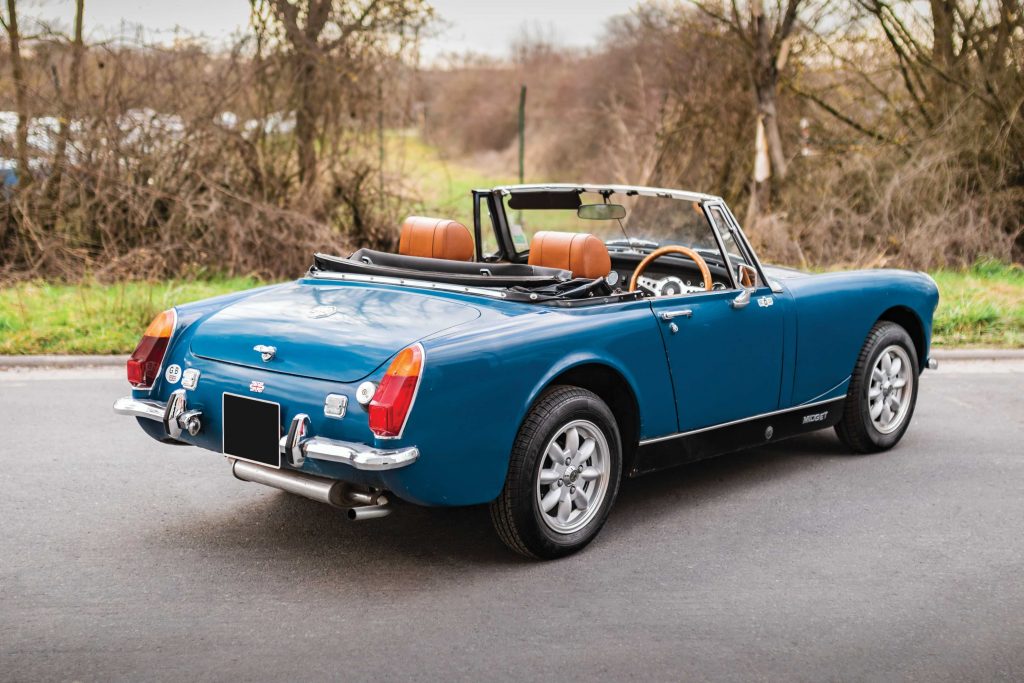 The most valuable Midgets are the early MK1s, which were sold between 1961 and 1964, while the last 1500s offer best value for money. In and around this lie models of interest such as the 1972-only version that sported a round wheelarch, an attempted facelift which actually reduced the strength of the car's shell at the rear and was rapidly reversed.
Some modifications can add value, such as larger A-series engines in the pre-1974 cars and period alloys, though it's vital to note that when looking at the very best cars originality is still key.
The very best Mk1 Midgets (1961-64) now can command up to £13,100, according to the Hagerty Price Guide valuation, while usable projects can be had from £3600. Later Mk3s (1966-74) offer good value ranging from £3400 to £12,500, while 1500s with rubber bumpers (1974-1980) in equivalent condition range from £3000 to £10,800. Restoration projects can be had from around a third of the lower estimates above, though don't expect these to be usable without a lot of time and money spent.
Finally, if you want something a little different, MG specialist Hall's Garage of Bourne offers the Tifosi Rana kit – a cosmetic package which can be fitted to any Midget in order to resemble the Austin-Healey "Frogeye" Sprite at a fraction of the cost of the original. The kit can be supplied fitted, or fitted at home. The kit alone costs around £2000, plus painting and fitting – cheaper than new Heritage panels for a Midget, and they're accurate enough to have been used to aid restoration of real Frogeyes. The front end swap is easy as it involves bolt on panels, but the rear needs the exterior panels cutting off and the boot floor shortening to fit. It's achievable at home, but only if you are an experienced hand at classic car repairs and restoration.
How much does it cost to service?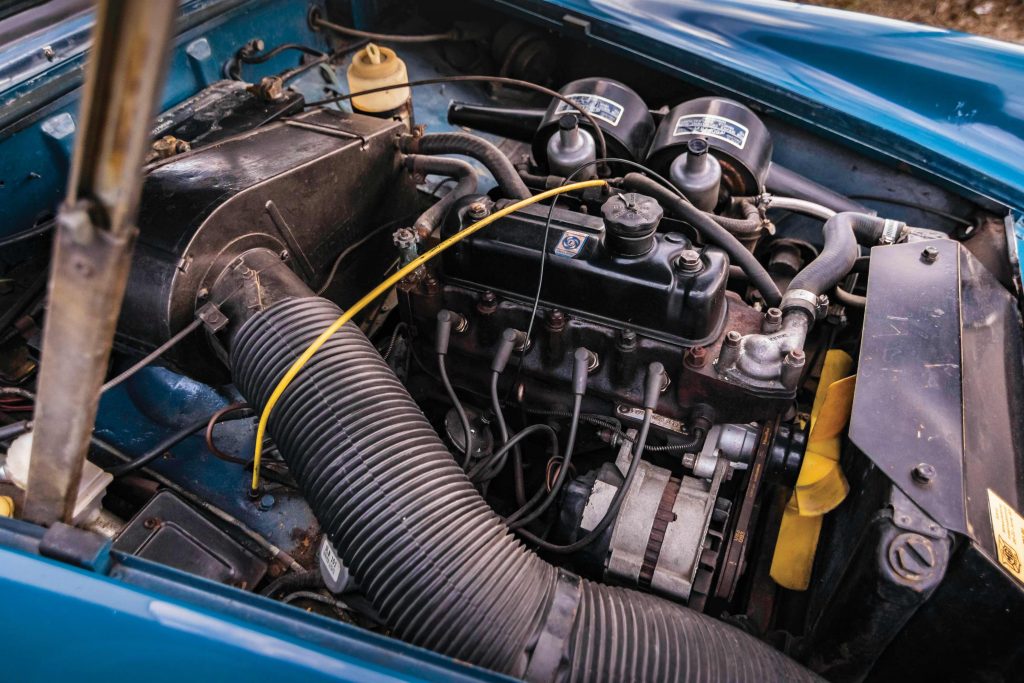 Here's why an MG Midget makes an ideal first-time classic car for someone: it is really affordable to run. Taking the average cost of servicing the Midget 1275, given that these are the most plentiful, the MG Owner's Club Spares offers a full service kit for £59.95, via eBay, which includes a fan belt, carburettor damping oil, and a gallon of 20w50 as well as ignition components, gaskets, filters and plugs. Specialists advise a service every year for a car undergoing typical summer use, and twice a year for something in everyday use.
Jason Elliott of Hall's Garage, in Lincolnshire, advises that a typical specialist service would cost in the region of £250 plus parts, while more general labour rates are in the region of £48 per hour. As with all classics, restoration vastly exceeds the cost of getting a decent example so we'd advise you buy the nicest car you can stretch to.
What goes wrong and what should you look for?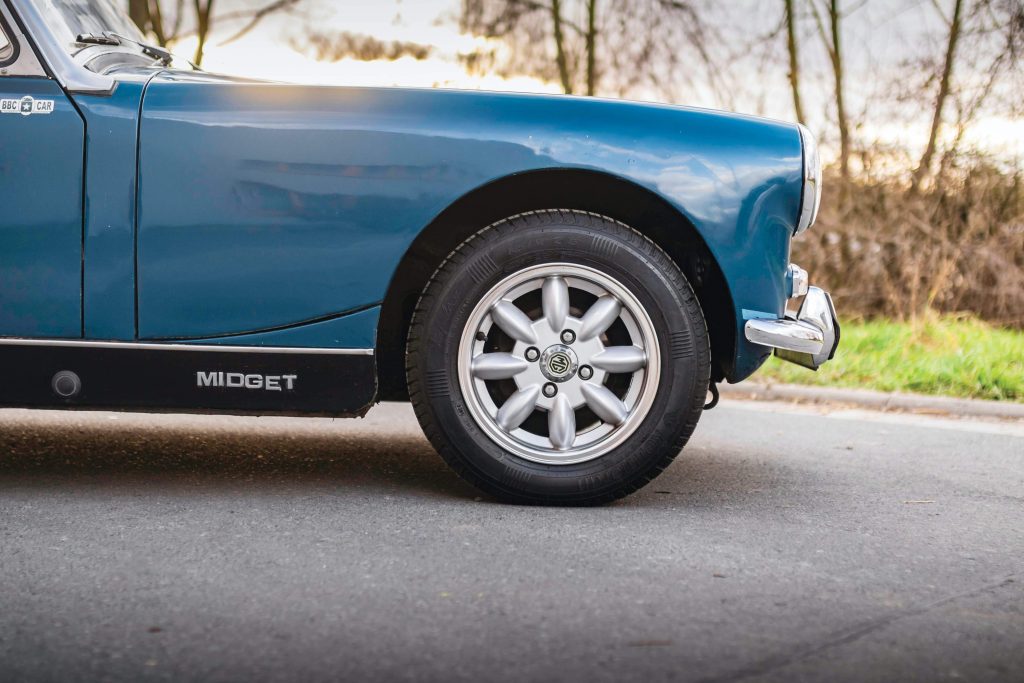 "Rust is the biggest issue," says Jason Elliott. "Check the sills, inner sills, floor, the rear arches and the rear bulkhead where the springs attach." Jason also notes that the round wheel arch and square wheel arch cars are equally prone to rear arch rust, so you can't avoid it by choosing one over the other. "All the panels are available though, so a rusty Midget isn't necessarily beyond saving if you have the money and skills to do so."
It's important to take someone who knows about these cars with you if you're viewing a potential purchase and don't the telltale sign that distinguish a good Midget from a bad one. "You can't always tell so much on top," says Elliott, "Many pretty cars are hiding drastic issues underneath, so it pays to be thorough. Easy ways to get a good idea of its viability are to check the panel gaps for evenness and to assess the structural points on the shell, as this is where the expense is. Buy the best shell you can, even if practically minded, because trim and mechanical work can be done more easily and cheaply than bodywork."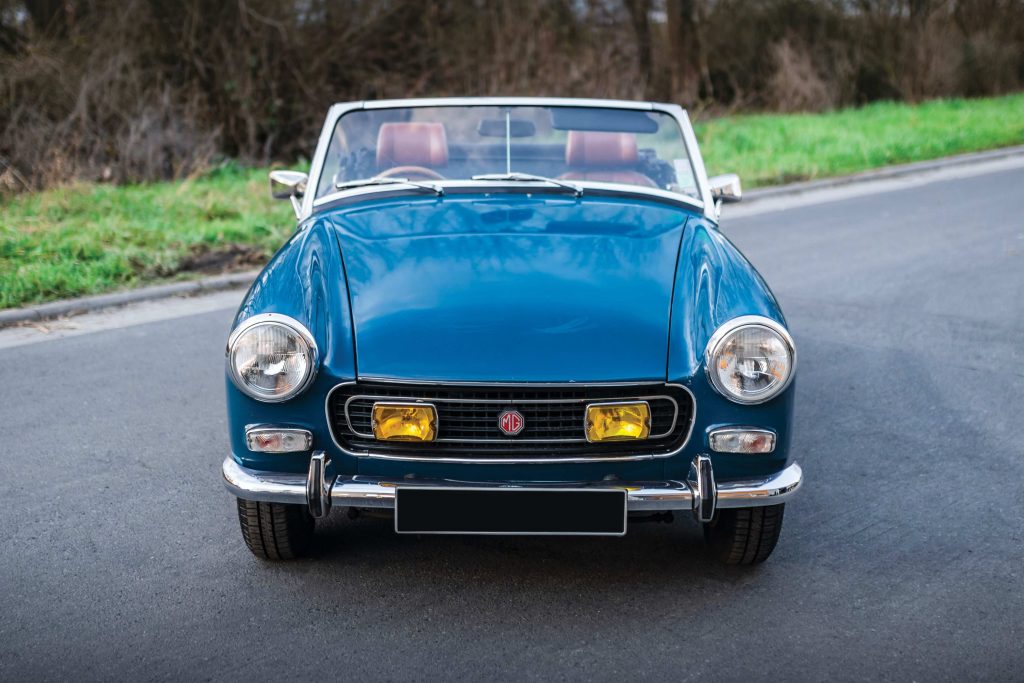 For everyday use Elliott recommends the rubber bumper model with a 1500cc engine, though they can suffer with rattly big ends and inevitable needs for engine rebuilds. The A series engine, by contrast, will keep running perfectly happily however noisy it gets – the 1275cc unit in particular is both well served for parts and proven to be long lasting.
"If restoring a Midget," advises Elliott, "be aware that the early cars with sidescreens pre 1964 have more panels in common with the Frogeye Sprite. 1974 to 1980 1500s can be the easiest to restore partly because they've had less time to rot but also because it's easier to source the panels. The only real difficulty will be sourcing trim if you have an Autumn Leaf interior – we had to source a carpet from America last time we restored one."