The wedge car: no 1970s motor show was complete without it. But as the decade wore on, concepts became reality, and by the time the decade was out you could barely step outside without tripping on some low-slung example of the era's favourite styling trend.
While the Italians made hay in the concept sphere though (plus a few Lamborghinis and Maseratis that made it to the road with more angles than the drawing boards they were sketched on) few countries took the shape to heart in production form as much as Great Britain. The curves of the '60s were out, and sharp lines, shovel noses and squared-off rumps were in.
How much is your car to insure? Find out in four easy steps.
Get a quote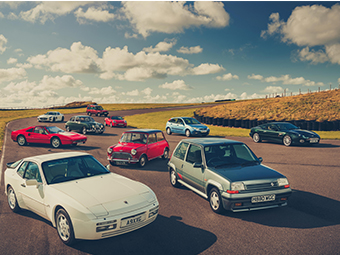 We've selected ten examples of the country's sharpest shapes, from Tom Karen's tiny Bond Bug to William Towns' enormous Lagonda. Not all of Britain's best wedges come from Stilton and Cheddar…
Aston Martin Lagonda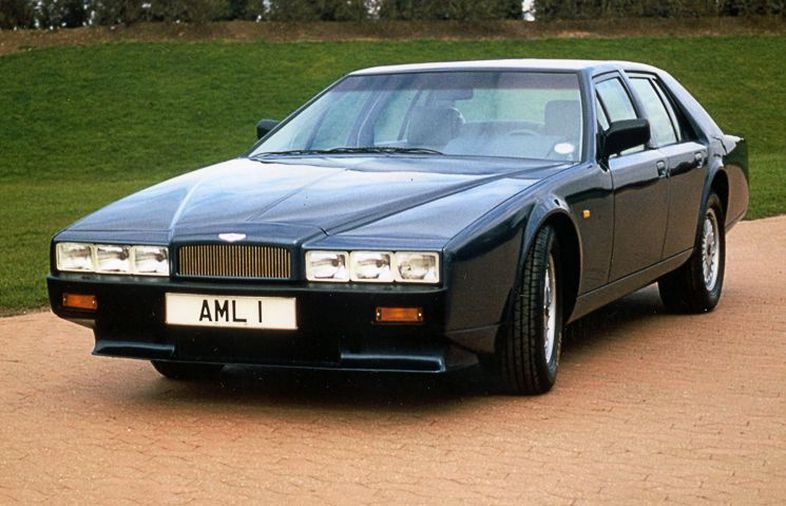 When it comes to wedges, William Towns was almost as prolific as Giorgetto Giugiaro. The British designer penned the Aston Martin Bulldog concept of 1980, turned his hand to tidying up Michelotti's Reliant Scimitar SS1, and created a few city car concepts too, including 1972's Minissima and the 1976 Microdot.
But his best known work is probably the Aston Martin Lagonda, a truly remarkable shape for 1974 and one that still looks out of this world today. A length of well over five metres gave Towns space for an imposing, Imperial Star Destroyer-like shape (albeit three years before George Lucas's space epic hit cinemas), and a sumptuous, high-tech interior despite a relatively low roof line – worlds away from any Rolls-Royce or Bentley of the era.
BL Princess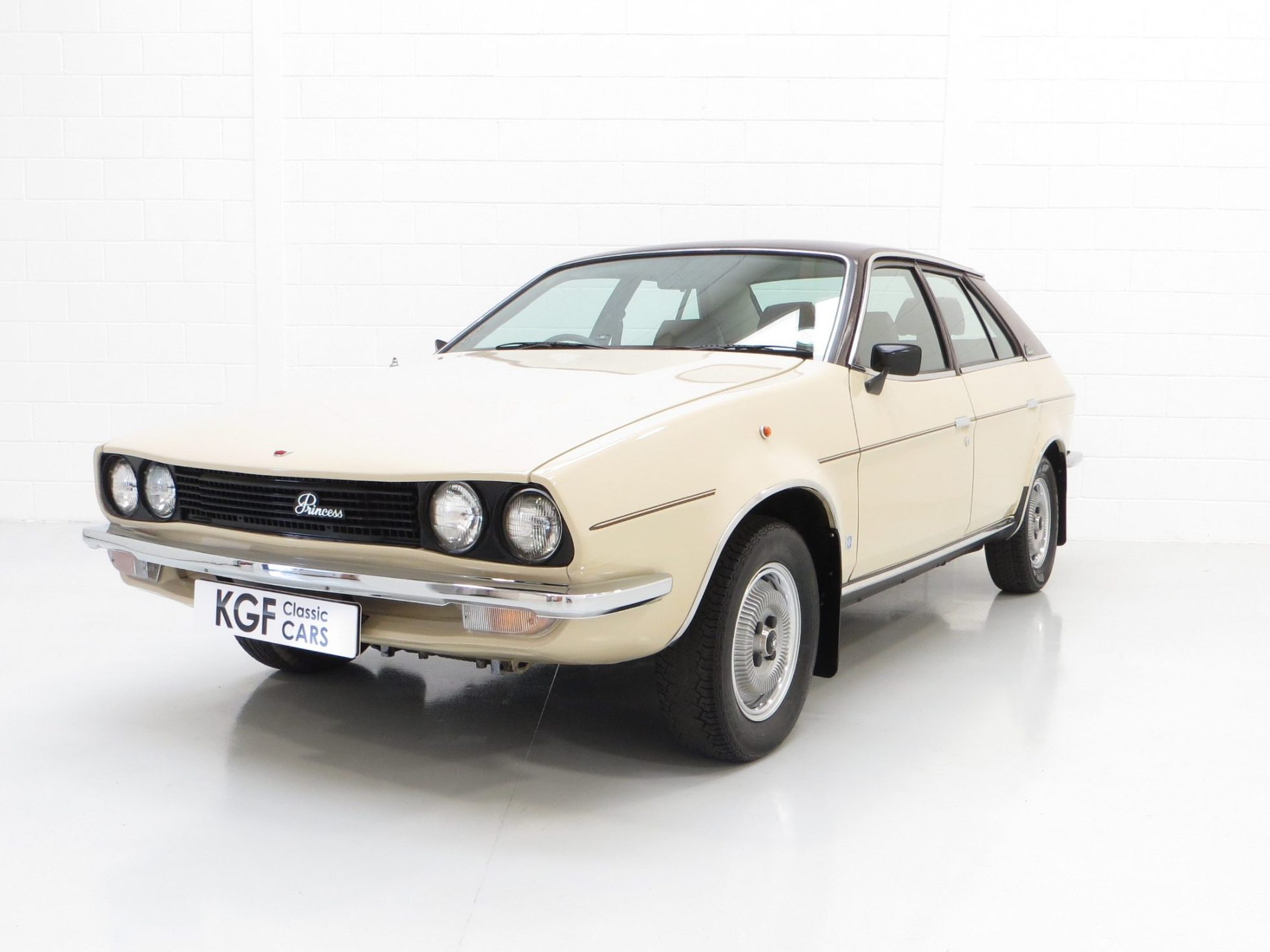 The Princess originated during one of British Leyland's less salubrious periods, but is fast becoming appreciated as a characterful and comfortable example of '70s family motoring. It's also, quite frequently, nicknamed the "Wedge", and when you look at the car in profile, that nickname doesn't need much explanation.
Predictably, the original sketches of Harris Mann, the car's designer, were even wilder – more akin to a four-door Lotus Elite or Eclat – but the Princess arguably survived its path to production better than Mann's Allegro. The Princess replaced the less-fondly named Morris 1800 "Landcrab", and inherited its B-series and E-series four- and six-cylinder engines. Later models corrected many early quality issues, but the styling remained sharp throughout.
Lotus Elite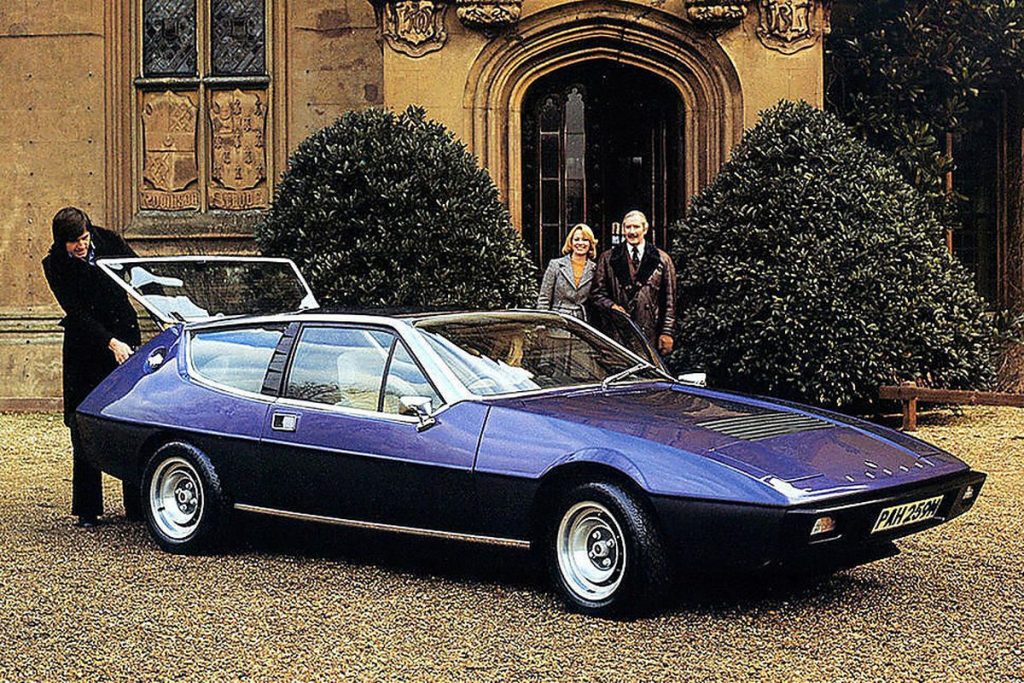 For brevity we've attempted to limit the number of designs from a single manufacturer on this list, but the Lotus Elite, and later Eclat and Excel, are too good to miss out. Both Elite and Eclat were the work of Oliver Winterbottom (who'd later style the similar TVR Tasmin), differing largely in the Elite's shooting-brake-like rear and the Eclat's fastback shape.
The sharp end though is just that, the nose kept smooth through the use of pop-up headlights, while a Lotus slant-four twin-cam enabled a suitably low bonnet line. The Peter Stevens-penned Excel took over from both in 1982 but kept the Esprit-lite styling intact until production ended in 1992.
Bond Bug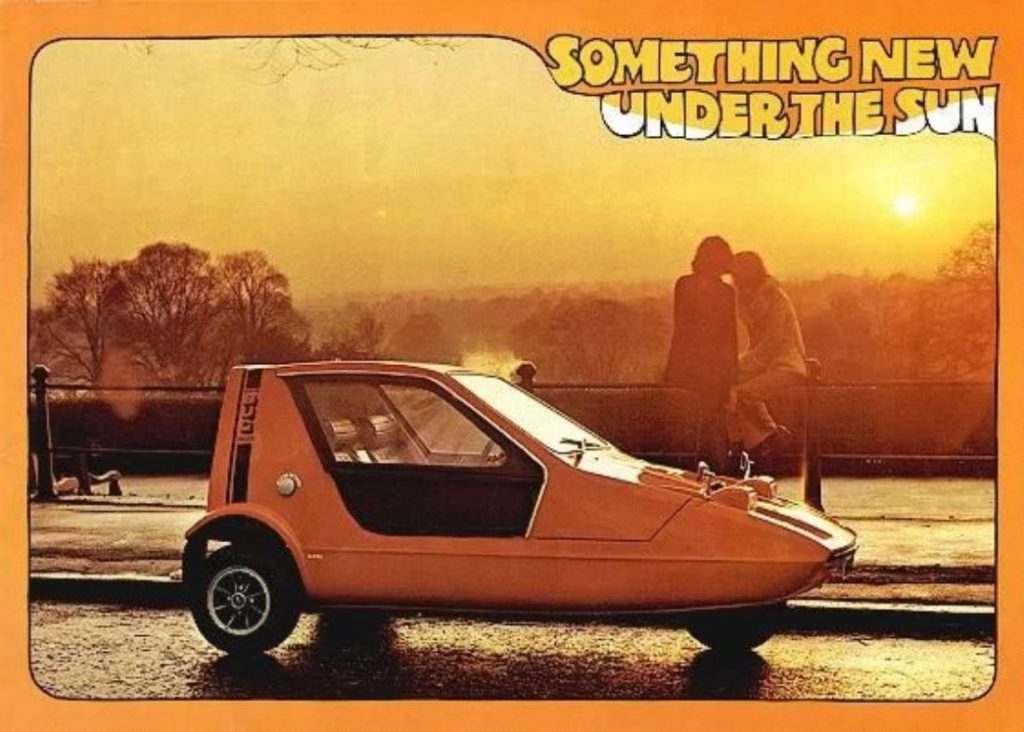 No car, short of perhaps America's electric Citicar of 1974, has so closely resembled a wedge of cheese as Tom Karen's remarkable Bond Bug. Based around Reliant mechanicals, the 1970 Bug was marketed directly at the young and free, promising unbeatable style and fun with minimal running costs.
There's so much unique about the Bug's styling it's hard to know where to start, but detachable soft doors gave it an open-air feel when the mood took, and even easier egress was achieved by the lifting canopy. The interior is simplicity itself – as is working on the differential and rear axles, which thanks to the car's lines ending as if sliced by cheese wire behind the cabin, are basically open to the elements.
Ginetta G26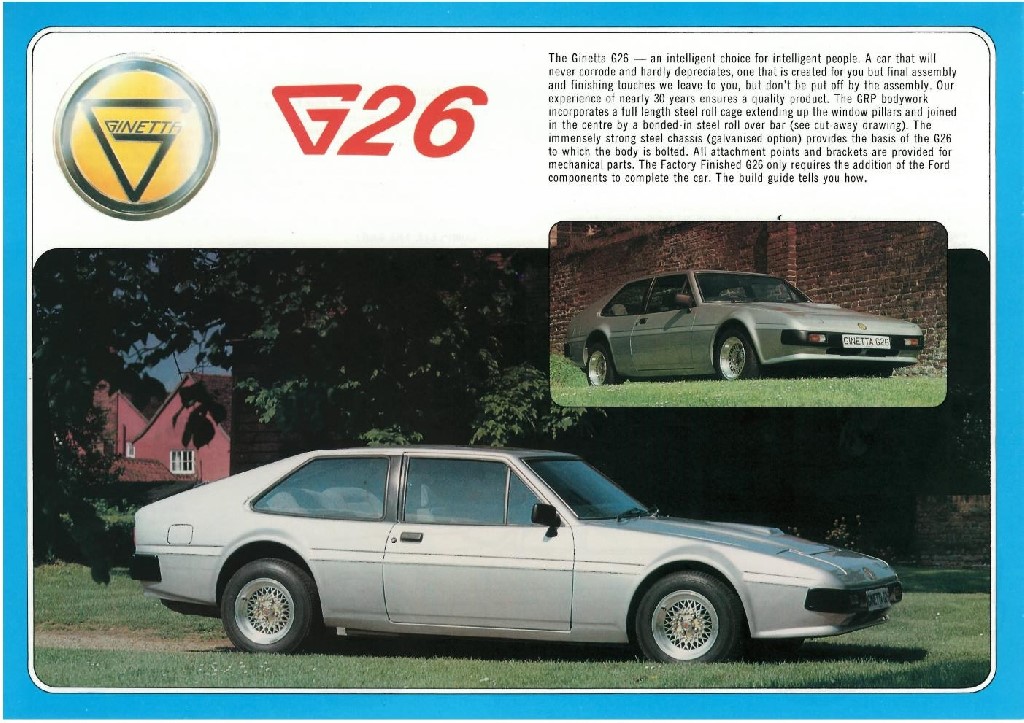 There must be an unwritten rule that all British sports car makers are required to go through a wedge phase, and with Ginetta, that phase began with the G26 of 1984. It took the form of a surprisingly practical four-seater wrapped around Cortina mechanicals (with doors nicked straight off a Fiesta), but its chiselled shape could hardly be more different from the Cobra-like curves and V8 power of the G27 built alongside.
The G26 made way for the more potent V6-powered G28 and later the G30, though in switching from low-slung pop-up headlights to more contemporary (but presumably cheaper to fit) integrated units, some of the wedgy magic was lost along the way. Not for long though, as in 1990, Ginetta launched the G32, a mid-engined sport car with XR2 power and a price tag that comfortably undercut the contemporary Mazda MX-5.
Hustler kit car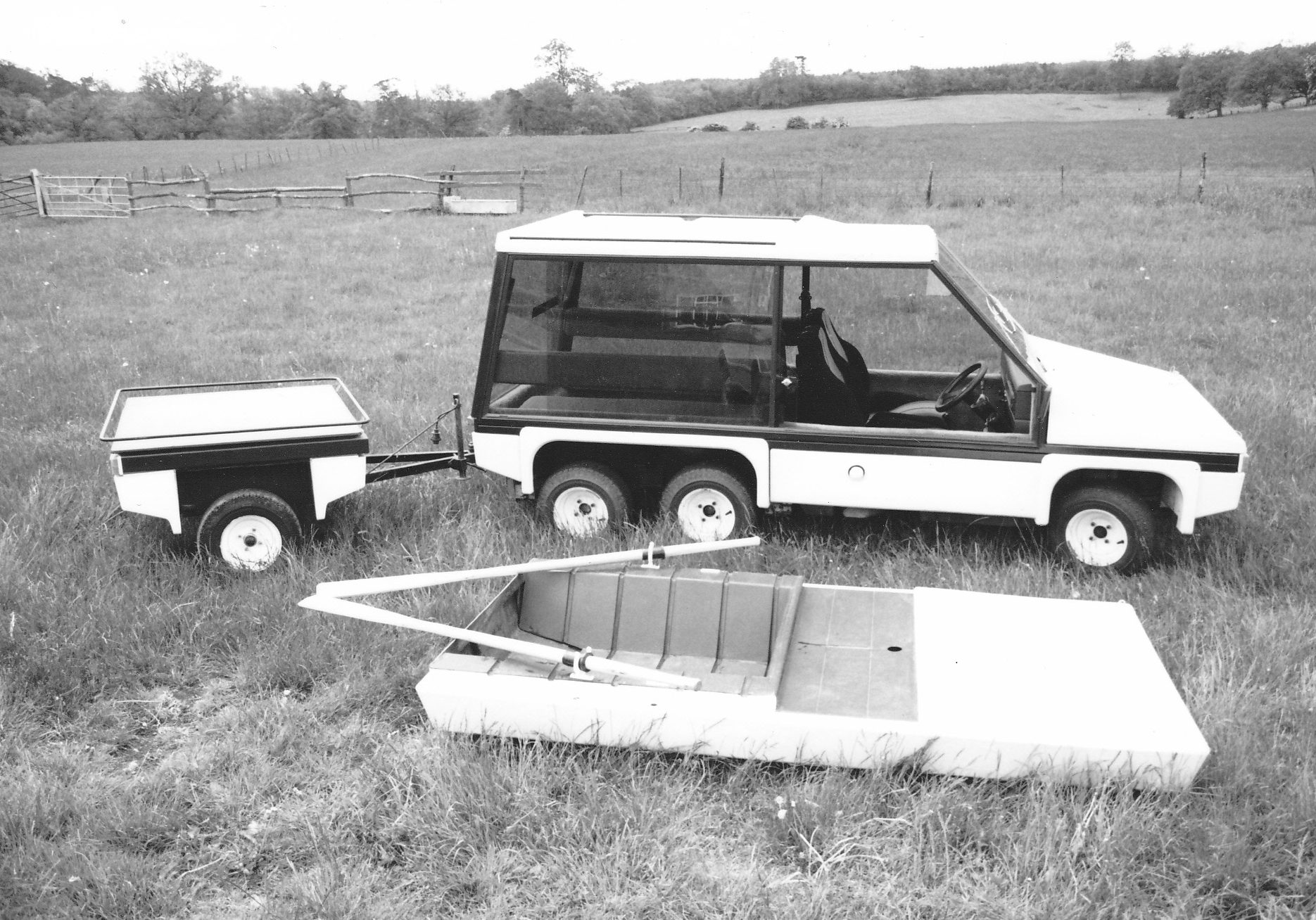 The Hustler, in all its variants, is among the best-known and most recognisable Mini-based kit cars, and it's also among those furthest removed from its donor car in terms of styling. No other Mini had a nose quite as sharp or surfaces quite as severe, for which we can thank the artistic vision of William Towns.
You'll recognise that name from the Lagonda mentioned earlier, and it's not a stretch to see how the two designs originated from the same pen – even the wide and slim grille and headlight treatment is similar. There's barely a curve on it, while predominant use of glass above the beltline gave it a concept car-like flavour. It spawned several variants, but the original Hustler 4 and coupé-styled Hustler Sprint are probably closest to the wedgy ideal.
Lotus Esprit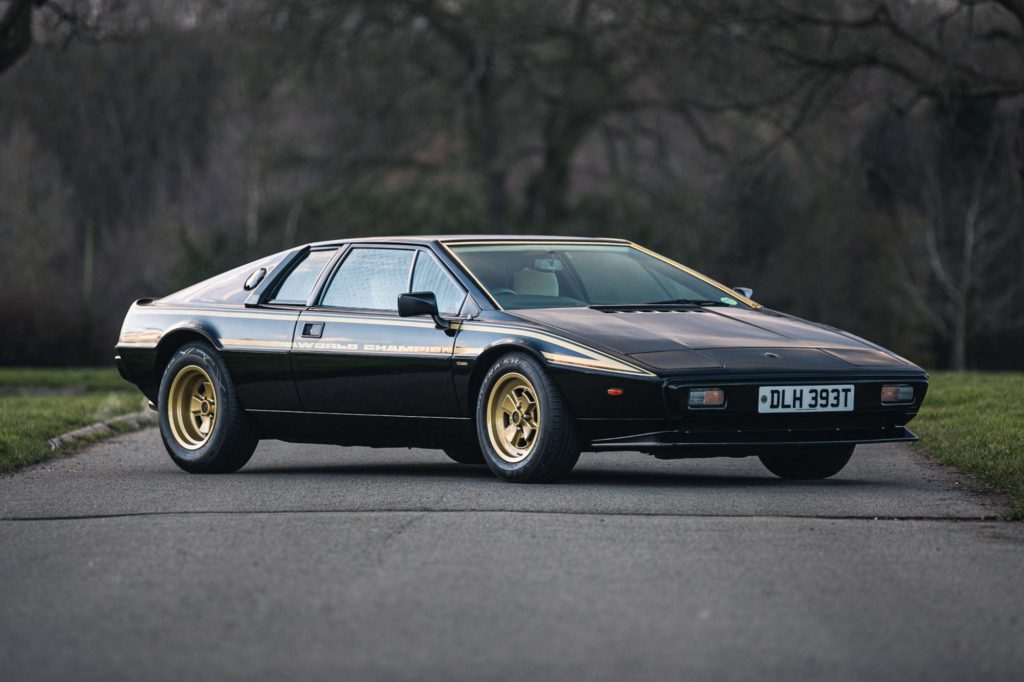 No list of British wedges would be complete without arguably one of the world's greatest: the Lotus Esprit. And it could have come from the pen of no other designer than Giorgetto Giugiaro, whose roster of wheeled doorstops is effectively unmatched, also including the BMW M1, DeLorean, Isuzu Piazza and De Tomaso Mangusta.
The Esprit is a pure distillation of the form, and one that Lotus carried on building, albeit tweaked along the way by designers such as Peter Stevens and Julian Thompson, from 1976 until 2004. Better still, the Esprit was far more than just a perfect profile, with a fabulously balanced chassis and increasingly potent engines over its run (culminating with the brilliant V8-powered Sport 350) to make the most of it.
Reliant Scimitar SS1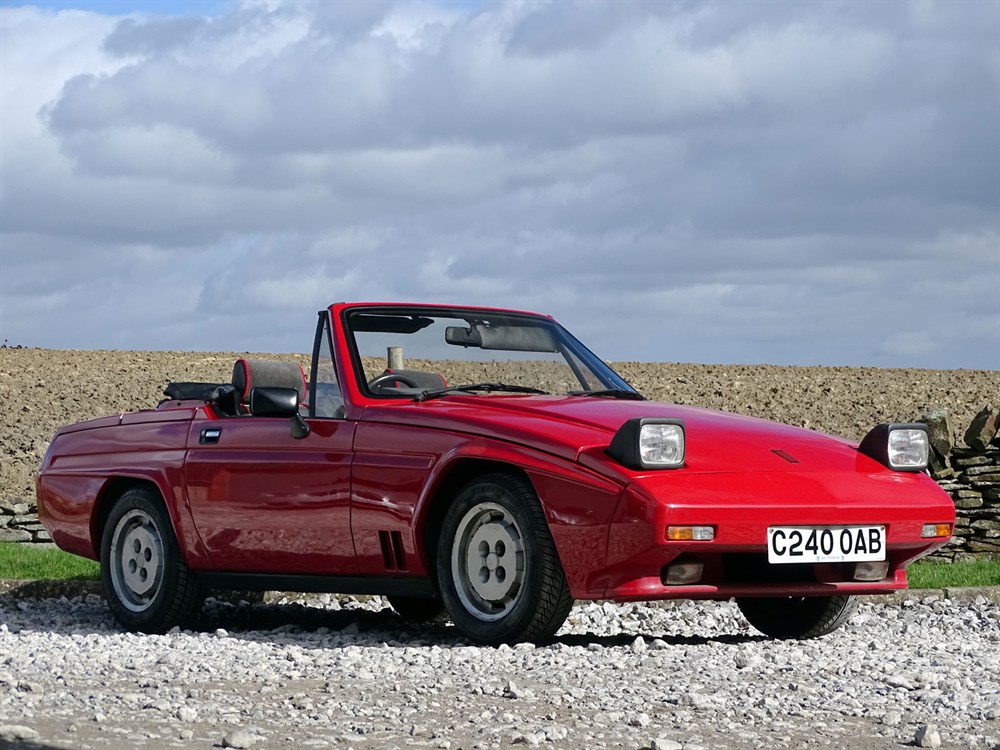 Relatively few true open-topped sports cars kept the flame alive through the 1980s. Hot hatchbacks ruled, taking over from MGBs, Spitfires and Sprites as the small, sporty wheels of choice. And until the Mazda MX-5 kick-started the 1990s roadster market, it was left to brands like TVR, Ginetta and Reliant to hold the fort.
Reliant's offering was the Michelotti-styled Scimitar SS1. Hardly more different from the Scimitar GT models of the previous decade, the SS1 (and later, the William Towns-altered SST) revived that 1970s styling trend with deep, shovel-like noses, pop-up headlights and a squared-off tail that promised, if not necessarily delivered, aerodynamic efficiency. Sales were never more than modest, but light weight and a balanced chassis helped deliver a drive as sharp as its styling.
Triumph TR7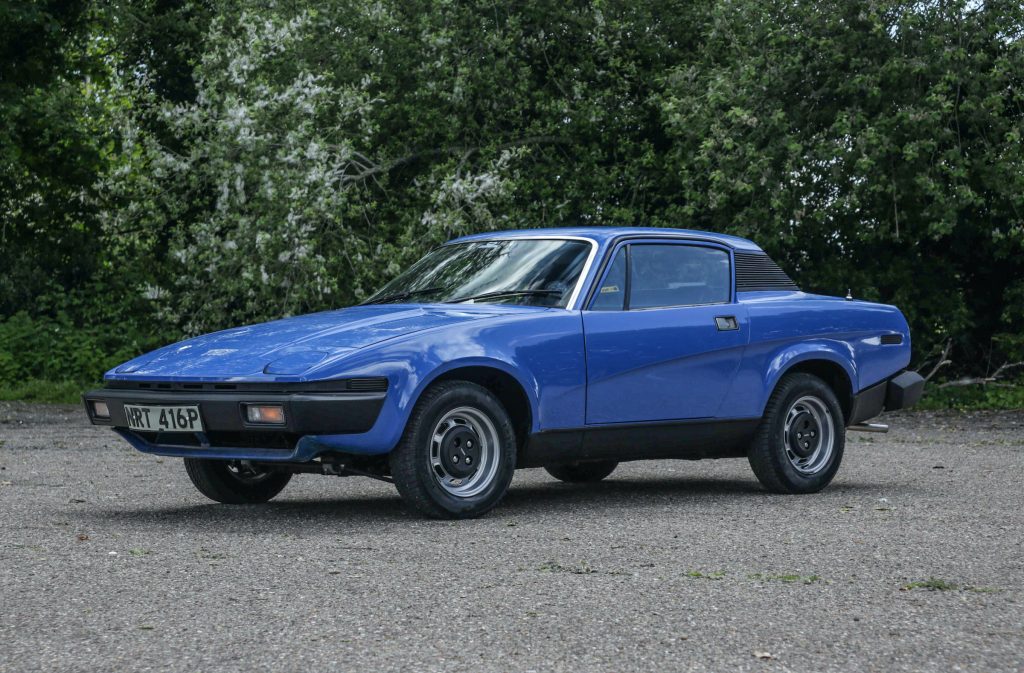 There's a common theme running between many of the cars on this page, and it's that certain designers embraced a particular style on more than one occasion. Giugiaro is famous for his wedge cars and Oliver Winterbottom and William Towns have both made repeat appearances. But Harris Mann working at British Leyland was a proponent too, styling not just the BL Princess but also the TR7.
There's an oft-referenced quote from Giugiaro himself on the TR7's unusual styling, but we won't repeat it here – not least because the TR7 is, we reckon, starting to come into its own. Bright colours help, as does the TR7's affordability next to more traditionally-styled TRs. But viewed in profile, the low-nosed TR7 is also one of Britain's best examples of 1970s wedge styling.
TVR Tasmin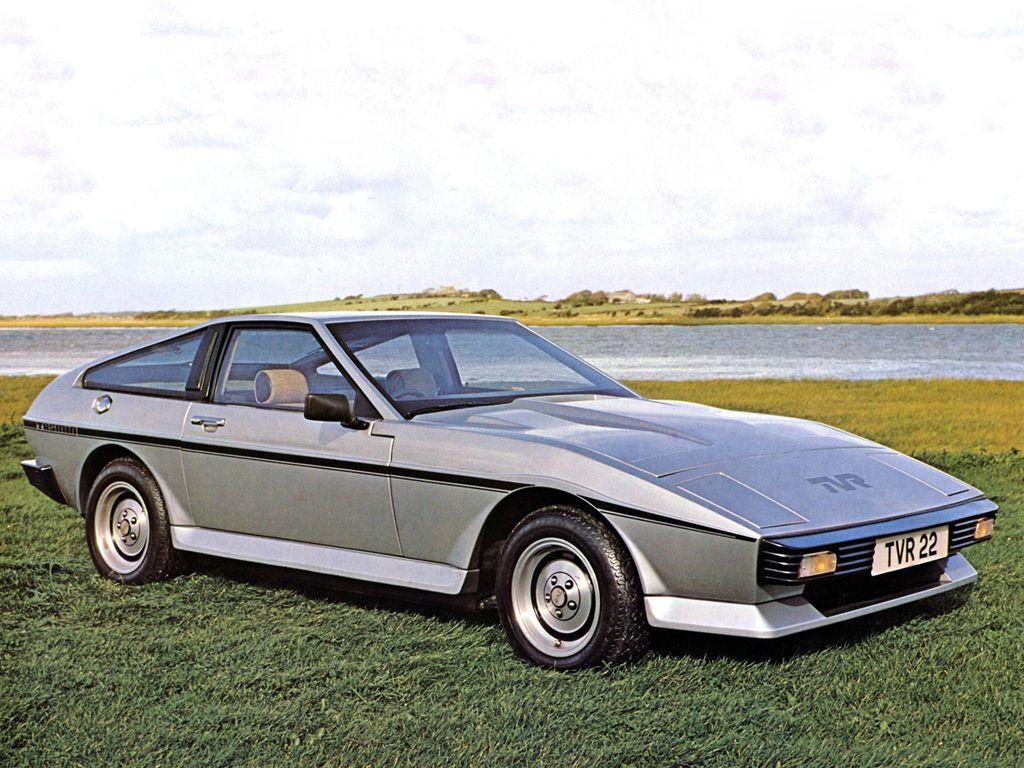 Best appreciated in coupé form, the TVR Tasmin was the first of a whole series of wedge-shaped fibreglass from Blackpool, running from the Tasmin's introduction in 1980 until the T350SE's disappearance in 1991.
The Tasmin is credited to Oliver Winterbottom, and much like several here, the designer had prior in this area: it was Winterbottom who styled the not dissimilar Lotus Elite and Eclat in the 1970s, before moving to TVR. Like the Elite and Eclat, the TVRs were front-engined, but unlike the Lotus wedges TVR offered first six-cylinder power and then with 1983's T350i, 3.5-litre Rover V8 power – with increasingly brutalist styling to match.
Read more
10 times Ford had fun with the Fiesta
Opinion: Why do car companies keep looking back?
11 cars that dared to look different