Lots of Trouble, Usually Serious. I can't say how many times this well-worn phrase has echoed through my mind since I won an eBay auction for a 1982 Lotus Esprit S3.
Yes, you read that right. I bought a Lotus. A Lotus Esprit, a car with something of a reputation for having, how to put this, the occasional off-day. But that's not all. I bought it sight unseen, from someone I'd never met, who may have reached the end of their tether with the car and wanted to offload the troublesome wedge of British sports car to some other numpty.
How much is your car to insure? Find out in four easy steps.
Get a quote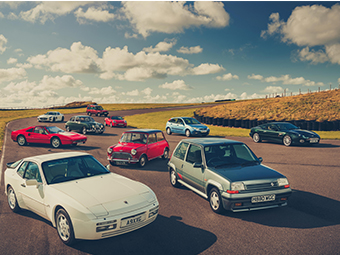 I'd been mulling over the idea of an Esprit to replace my Caterham Seven for months, narrowly missing a couple of cars that looked well-priced at specialists and even bidding up to my self-imposed limit on a Car and Classics auction. But I drew the limit at remortgaging the home to bid on Richard Hammond's Esprit Sport 350 that he recently sold.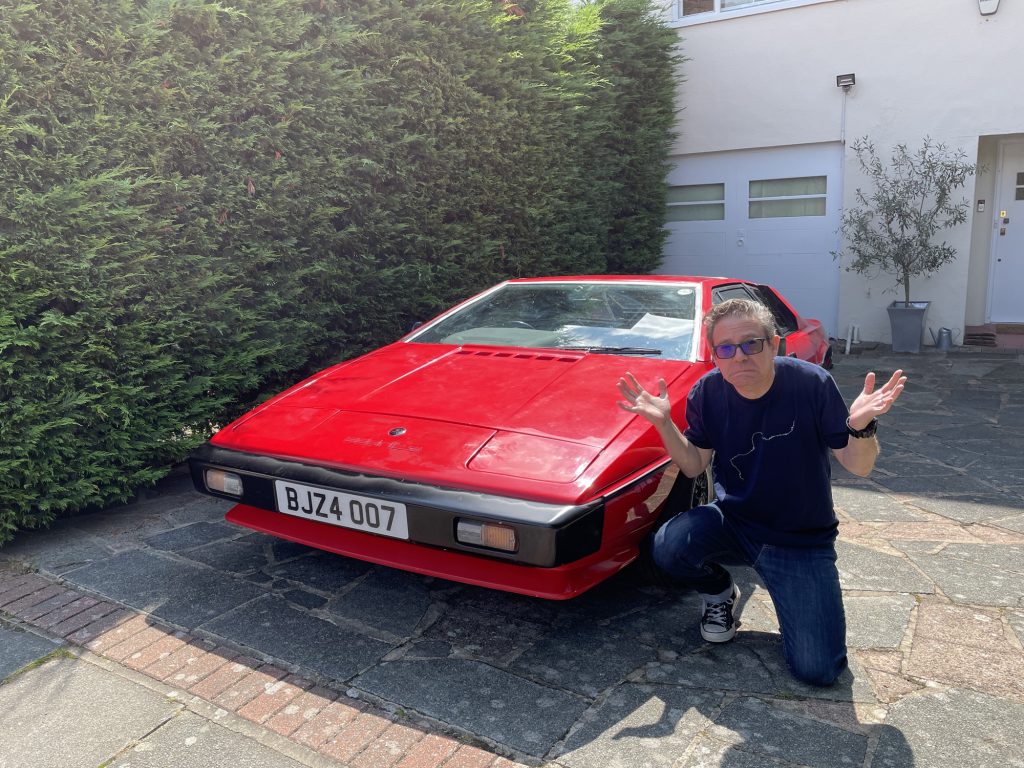 I hadn't actually driven one, however. Never mind the "at least five cars" that the very helpful Lotus Esprit World website guide reckons are a must. That's not to say I hadn't ever driven an Esprit, but it's been at least 20 years (when you could still buy them new). I remember thinking it was brilliant and skidding about the factory test track with a massive grin on my face.
Obviously I'm a little more mature now and I'm not planning to drive a 40-year-old car sideways. Especially since I've no real idea whether it would self destruct before you can say "dab of oppo".
Without coming over like an over-excited youtuber, I may have just bought cheapest Esprit in Britain, having secured a car for less than the price of one I'd seen that required a total restoration and another that was a Category D repair.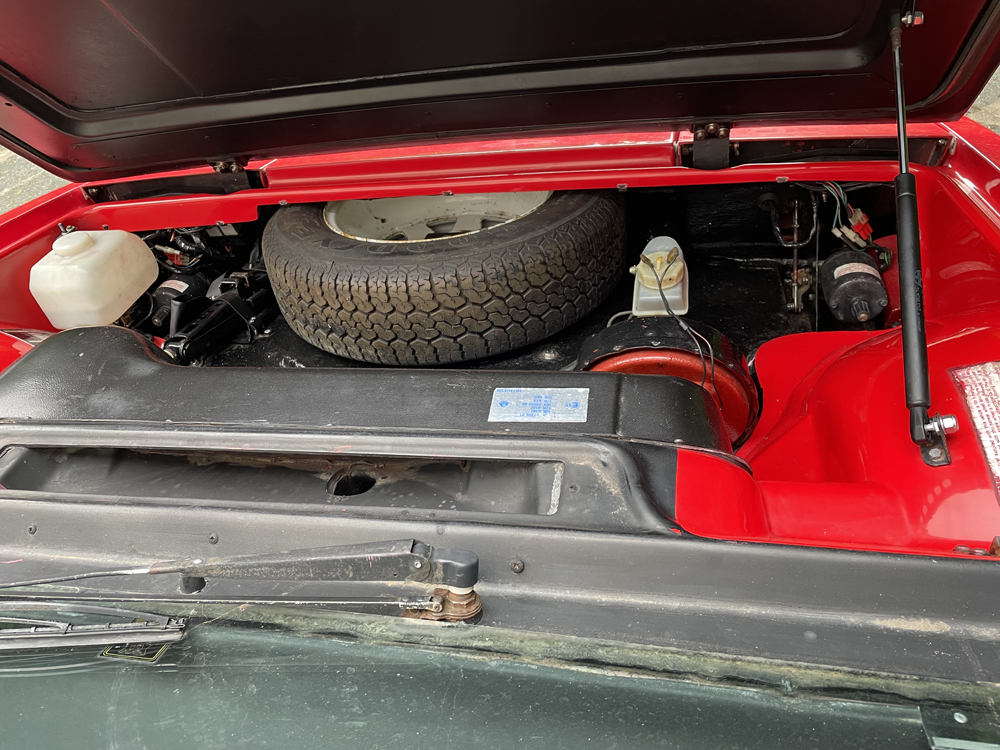 The other crucial piece of advice I ignored was to get a professional inspection. But there is some method in the madness. The ad for the car listed a huge amount of recent work, including the fitment of new aluminium fuel tanks, new clutch slave and master cylinders, new exhaust, airbox, headlight lift motors and a rebuilt engine with a heavy duty head gasket and cam cover gaskets, plus new cam belt and bearing. Brake pipes and pads had been replaced, suspension arm ball joint covers were renewed, the steering column universal joint was fixed. Bills totalling more than £6,000 were shown and the last MOT had no advisories.
And then there was the seller himself. Julian had three other Esprits on his drive and a Capri undergoing a ground-up restoration in his garage. On the phone he tried to dissuade me from buying the car (it was his only Giugiaro-designed model), which pretty much had the opposite effect.
With Hagerty insurance in place I headed off with my son in the Caterham early one rainy July morning to meet Julian at his home in Worcestershire. Again, probably not the best weather to inspect a classic.
Still, the skies brightened by the time we arrived. Julian's ad had been honest about the paintwork, but from six feet away it didn't look too bad – and certainly not as faded as his photographs suggested. The capping rail trim was faded and crumbling (very common), and the closer I looked the more flaws I found, but in my head I had already put aside the money for a respray, so I wasn't too concerned.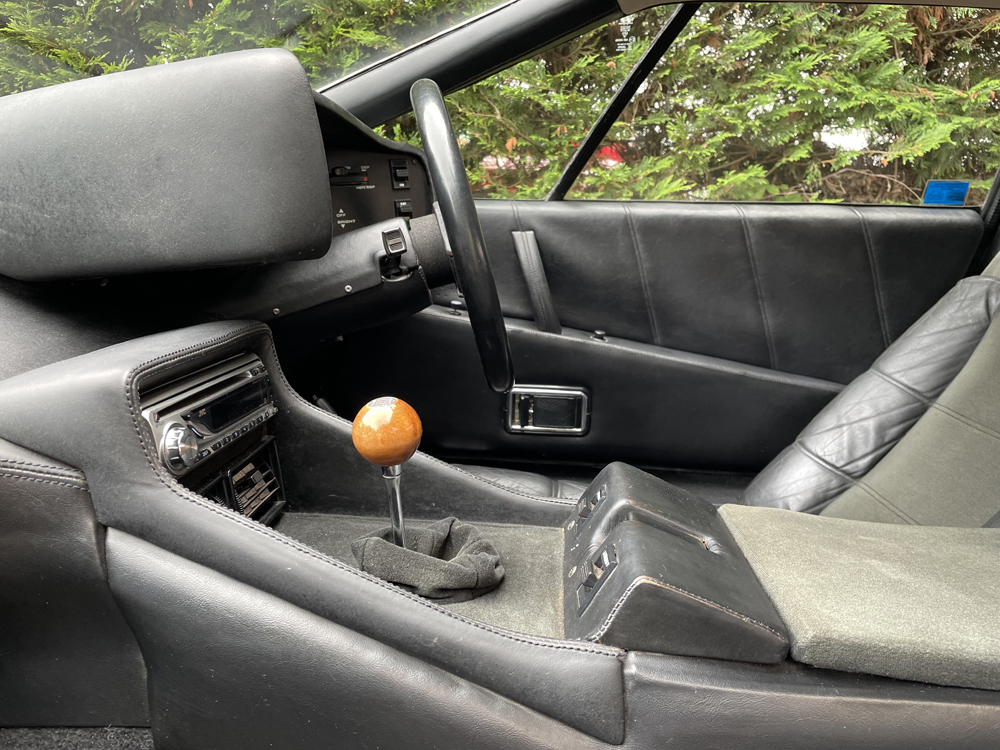 The interior was in much better shape, albeit beneath quite a thick layer of dust and grime. Only a small rip in the driver's seat side bolster and tiny area of vinyl peel seemed to need attention.
Julian started the engine on the first turn of the key and nothing untoward spat out of the exhaust. A couple of short test drives (one with Julian alongside and one with my son for a second opinion) were convincing. The Lotus-built 900 series twin cam revved eagerly beyond 6,000rpm, the long-throw gearchange was a little ponderous, but I figured this would get easier with practice. The brakes pulled the car up straight so the key mechanicals seem sound. We shook hands (or, more accurately, COVID fist-bumped) and the deal was done.
The 150-mile drive home revealed rather more. It's a little more old-school than I'd anticipated. It's very physical to drive, with unassisted steering, a heavy clutch and gear shift, pedals that are ridiculously close together, and a near-horizontal driving position. Despite the acres of glass it's very hard to judge where the front and rear of the car end. And it's pretty wide.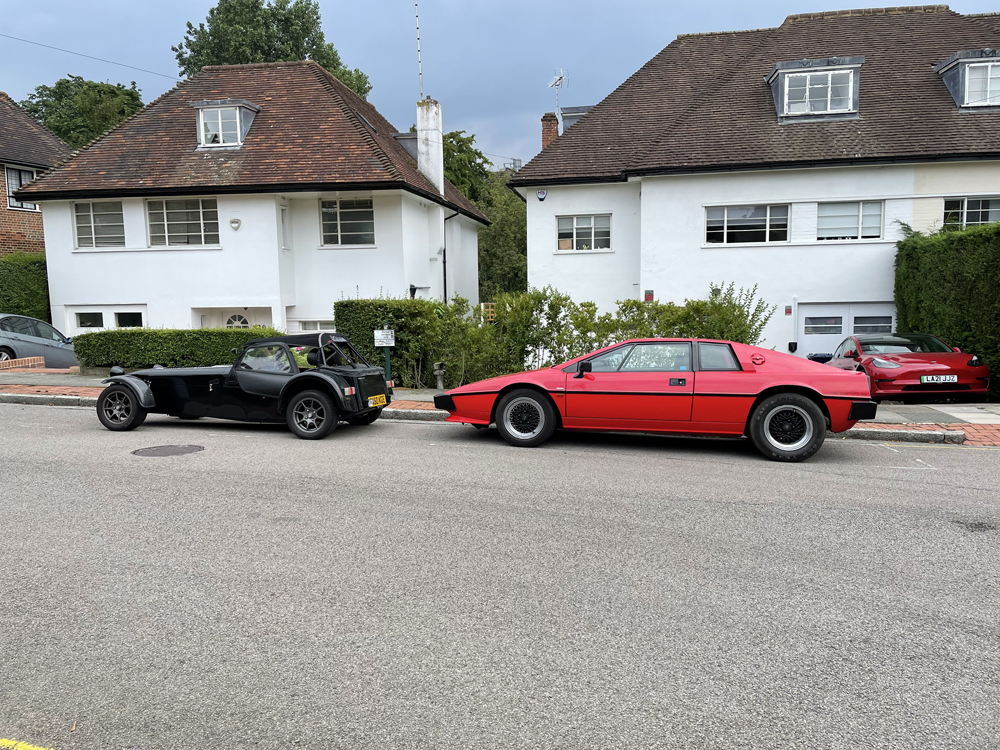 Ergonomics is a science that apparently didn't exist back in the Seventies and the Lotus approach to switchgear is hilariously haphazard. The choke (remember that?) is between the front seats next to the window switches. The heater controls are in the crazy angular instrument binnacle and have to be adjusted by reaching through the steering wheel. But hey, at least there are ashtrays and cigarette lighters for driver and passenger.
Stopping for fuel is an exercise in patience. The Esprit has two tanks and you need to remove both filler caps, although in theory it should fill up from just one side as there's a balancer pipe between them. Despite numerous pauses to count to ten between fuel pump clicks I haven't yet managed to fill it beyond about three-quarters. Maybe next time I'll park in the middle of the forecourt and use two pumps.
Other than this rather longer-than-intended pit stop and an embarrassing inability to find reverse in a car park that required my son and a helpful, ahem, older lady to push me into a parking space, the trip home along A and B roads and a solid stretch of motorway went smoothly.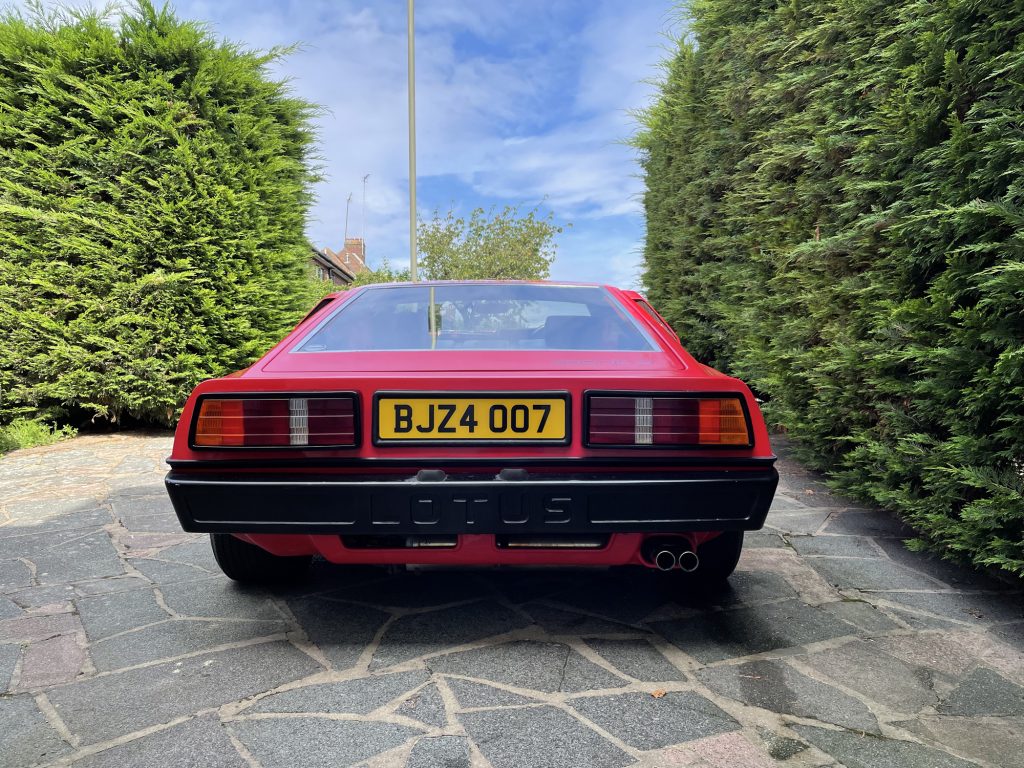 It cruises comfortably at around the legal limit and, while the acceleration and handling isn't as exhilarating as the Caterham, I was able to keep up with my son who was making the most of his solo time in the Seven.
Ultimately, though, the driving performance isn't why I picked the Esprit. Like so many schoolboys of the Seventies I was smitten by the car's screen performance in The Spy Who Loved Me and For Your Eyes Only. This one certainly beats a Corgi model.
I'll be documenting my adventures with the Esprit right here, on Hagerty's media site. So stay tuned and come back for more, when I can let you know what other car-related rules I've broken during my attempts to return the Esprit to its former glory.
Follow Berg's adventure's with his Esprit via his running reports here.
Read more
Restoring a Lotus Elan kept me sane during lockdown
Opinion: Don't let emotions ruin your next car-buying adventure
The light show is over: Driving the final Lotus Elise