At the wheel: Nik Berg
Owned since: July 2021
Current condition: Fingers  crossed
Hands-on or hands-off? Don't mind getting my hands dirty, but some jobs are just too scary
22 October 2021: So far so good
Nik Berg is European Editor for Hagerty US. The British journalist has driven humble cars for Auto Express, supercars for Top Gear and everything in between. His greatest claim to fame is piloting the first hybrid-powered rally to be entered in an FIA rally. He now divides his time between a Caterham 7 and Lotus Esprit; neither is a hybrid.
I have had my sanity questioned many times since I bought my 1982 Lotus Esprit S3, on eBay, without ever having seen it. [Yes, Berg really is that brave. Click here – you know you want to. Ed.]
One Twitter commentator suggested that it would be "basically like paying someone to repeatedly kick you in the b*lls and then thanking them afterwards". On this very site someone suggested that my story "brought back so many memories… of the car being in the shop."
And yet I'm 1,000 miles in and serious trouble has yet to materialise. I've had to get used to the idiosyncrasies of twin carbs, which require three stabs on the throttle to prime them before starting. I've battled with selecting reverse, but now I'm winning on that front getting the gear 90 per cent of the time.
How much is your car to insure? Find out in four easy steps.
Get a quote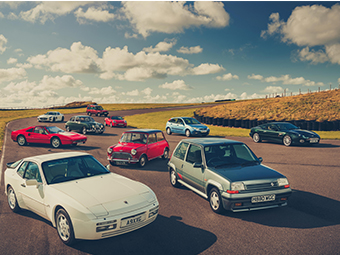 I had one small scare when the engine developed a strange part-throttle misfire on the motorway, but after 40 miles of worry it disappeared as quickly as it came. I put it down to some crud in the fuel. Speaking of fuel, I still haven't managed to completely fill the twin tanks. Although there's a balancer pipe linking them, the procedure requires both fuel caps to be removed and then to gingerly trickle in the super unleaded E5 otherwise it splashes back. Once one tank appears to be full it should in principle divert to the other, but this doesn't quite seem to be the case so, if the pump hose will reach, I pop around to the other side and fill that too. But no matter what, the fuel gauge has never quite registered full.
Talking of fuel, amazingly the Lotus-built 2.2-litre twin-cam engine doesn't appear to use too much of the stuff, with a rough calculation putting it at 30mpg.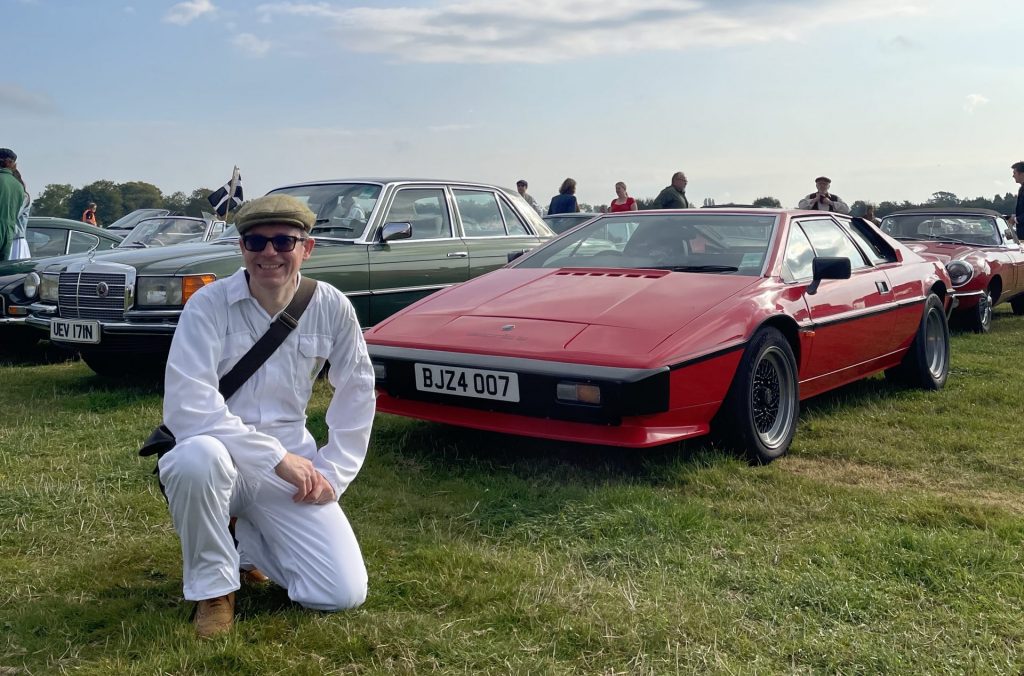 On a trip to the opening of Richard Hammond's The Smallest Cog I collared fellow Esprit owner Harry Metcalfe. We had a lengthy discussion about ride heights as negotiating speed humps is extremely tricky. Harry agreed that my car didn't look too low, but once he'd pulled out various photos and scrambled underneath mine, he reckoned it is actually riding lower than standard. I have yet to investigate whether it's tired springs or a deliberate choice by a previous owner. Whatever the outcome, I'd like it to be a tad higher.
The official To Do list for the Esprit also includes new tyres as the rubber is mis-matched with some fairly budget rubber on the front and ancient but supercool Goodyear Eagle balloons on the rear. "Squirmy" is the best word to describe the feel when they're loaded up going through a roundabout. It could equally be applied to my own feelings down below… One of the fronts has a slow leak, which I think is from the rim, but the wheels could all do with a bit of a refurb and a balance.
That may not sound too onerous, but there's more. The heater doesn't heat, the stereo doesn't work and I have my eye on a period-look Blaupunkt. And then there's the bodywork. A back to bare metal – oops, sorry, fibre – respray is in order, although from a distance you don't see the cracks in the gel coat or where the paint has bloomed to a rose pink. The disintegrated capping rails and windscreen surrounds are bothering me more.
Having enjoyed the Esprit immensely on two trips to Goodwood and accidentally taking it home to Hethel, now that the weather is getting sketchy it's time to find a specialist to go over the car and quote for the bodywork.
I've had a few tips already, but if you've got any fibreglass specialists to recommend please let me know in the comments. I'll report back on progress in my next update and also share the story of the numberplate – which attracts almost as much attention as the car itself. I'll leave that to your imagination…
Read more
Our Classics: 2003 BMW M3 E46
Our Classics: 1998 Peugeot 106 Rallye S2
Tracking down my old Ford Sierra Cosworth after 31 years was easier than you'd imagine