In 2026, the pinnacle of motorsports will be powered by sustainable fuel. The exact details have yet to be revealed, but Formula 1's vast budgets mean the series can well afford to race with a cleaner conscience.
What of us mere mortals at the bottom rung of the racing ladder? Is there a way to race and reduce our carbon footprint? That's what I aimed to find out at the final round of the EnduroKA season at Brands Hatch.
How much is your car to insure? Find out in four easy steps.
Get a quote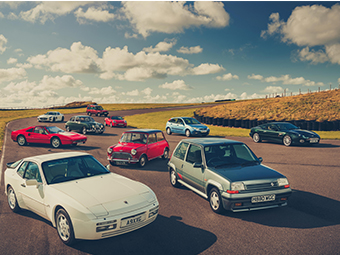 To recap: EnduroKA is already one of the most economical ways to take to the track. It's possible to find a pre-2008 Ford KA for just a few hundred pounds. While adding the required safety gear, suspension, brakes, wheels, and tyres clearly adds up to more cost, the fact that EnduroKA is an endurance series means you can share the outlay with your teammates.
Even counting entry fees, maintenance and consumables, travel and repairs (more on that later) EnduroKA still offers very good value. And, when it comes to counting the environmental cost, it would be hard to find a race car that's more frugal than the KA. According to the official figures when the KA rolled off the production line it would average 45 miles per gallon and emit 147 grams of carbon dioxide per kilometre driven.
So for each lap of the (1.994 km, or 1.239 miles) Brands Hatch Indy circuit that's 293 grams of CO2 out of the tailpipe. A total of around 120 kg of carbon emissions for the 500-minute IndyKA500 season finale. For every KA on the grid.
Every KA except one, that is. Ours, car 22 AFK Racing, assuming it completed the race, would only emit a net 42 kg of CO2 because we planned to run it on Coryton Sustain Classic 80; that promised to reduce greenhouse gas emissions by 65 percent compared with traditional fossil fuel.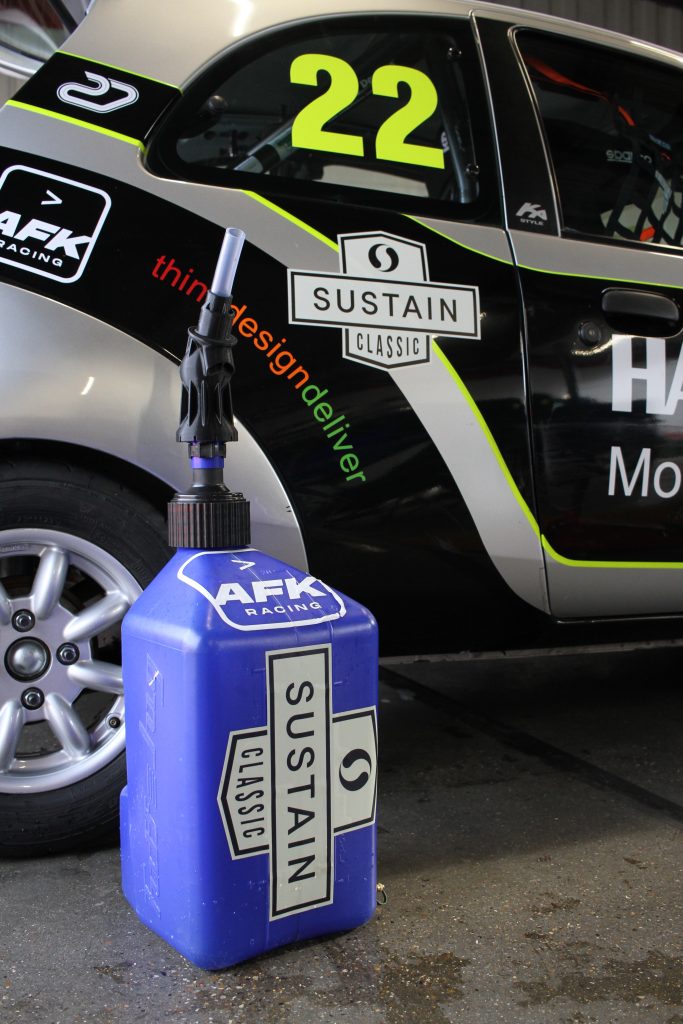 With barely 70 bhp produced by the KA's 1.3-litre engine, a key question arose: How would sustainable fuel impact our race pace? Coryton's David Richardson couldn't say for sure, as nobody had yet put the fuel through such an extreme test. Despite being made from 80 percent bio-fuel, Sustain 80 has almost zero ethanol, unlike regular pump fuel. This could give us a fraction more power or have benefits in fuel efficiency, suggested Richardson.
Qualifying left us with little clue. Torrential rain, numerous safety cars for spinners (including for the first of many roll-overs at the notorious Paddock Hill Bend) meant none of our four drivers got a clear lap in and we qualified 26th out of 38 starters. What was apparent at the end of the hour-long session was that fuel gauge didn't appear to have moved. We brimmed the tank with the surprisingly sweet-smelling Sustain ready for the start and prayed for better weather.
Race day dawned sunny, but by the time the green lights signaled the rolling start the track was already soaked. With almost 40 cars all trying to improve on their grid positions it was carnage (or KA-nage, perhaps?).
At turn two, the Druids hairpin, AFK's Natalie Knowles found herself sandwiched between a rapidly rotating car on the outside and an opportunistic overtaker on the inside. The spinner collected the front left of car 22 and cannoned her into the car to her right.
"I've been hit!" she shouted over the radio and the entire team spent the next two hours in a constant state of anxiety, unsure just how much damage had been done.
When Nat pitted for her brother Nick Creed to take over we could hear the front tyre rubbing on bodywork and see the inner wheelarch liner hanging off. We ripped it out, replaced the left front wheel and tyre and knocked the front bumper support with a hefty hammer.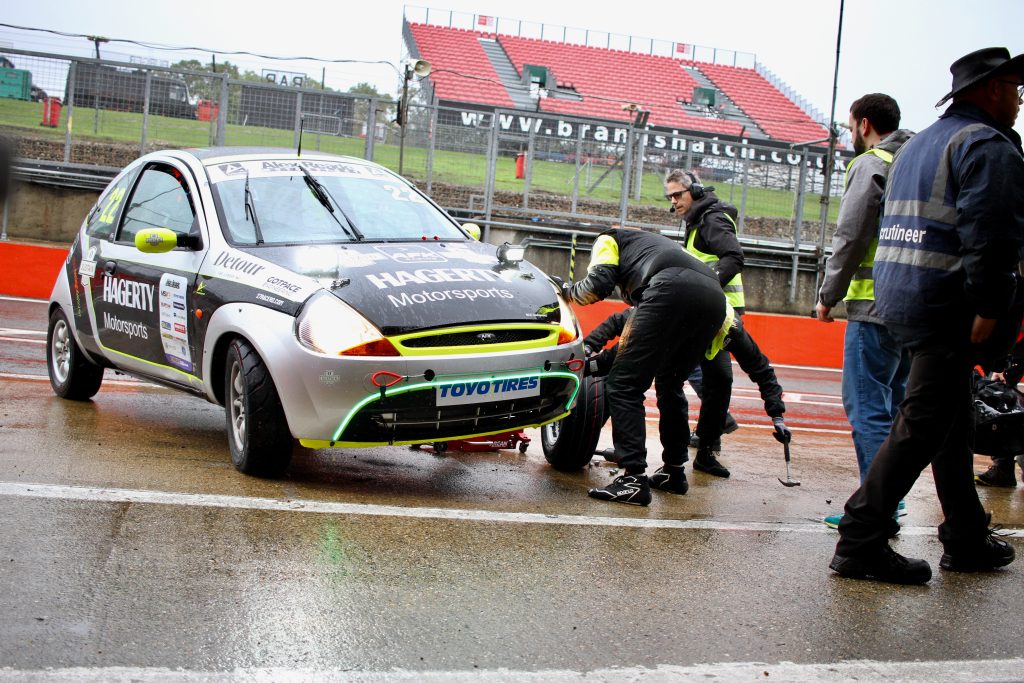 In previous races the longest driving stint any of us had done was around 100 minutes, but this time we would be gunning for two hours plus. That should have emptied the tank, but with the slower pace of the race, and a seemingly more efficient fuel, there was still half left.
Frantic calculations followed. We had originally planned to tip in a full 20-litre fuel jug, but then reduced it to 15 litres. Even that was too much and a small overflow resulted in a penalty. Coupled with the time lost for repairs we were now down in 30th position, despite Nat having clawed her way up to 17th at one point.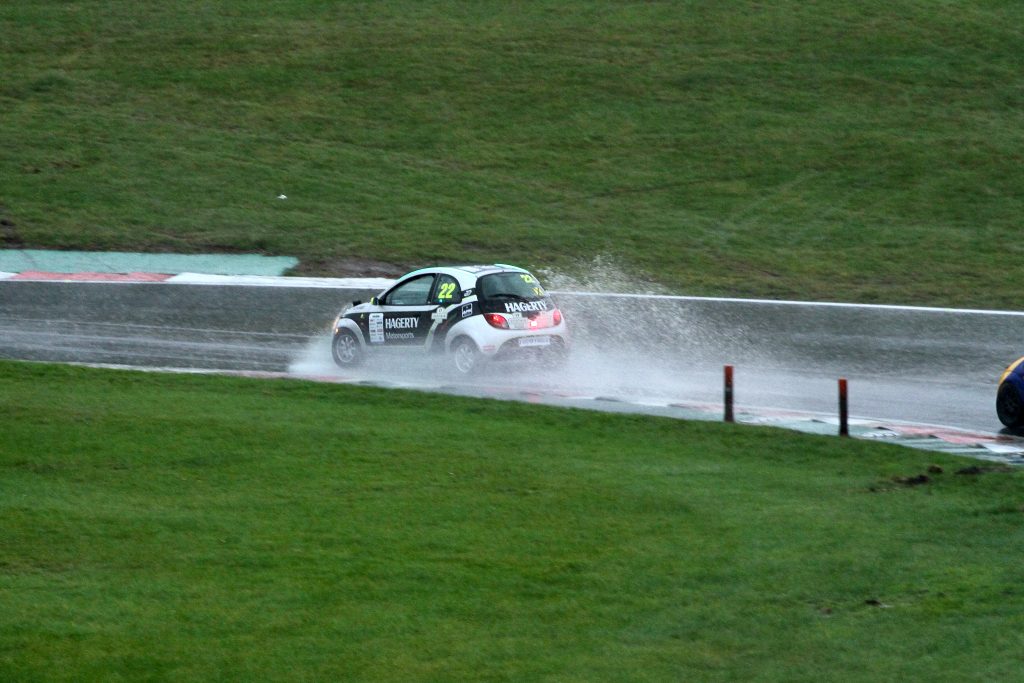 Nick spent almost half his stint behind the safety car as the rain got worse and KA after KA left the circuit. The lucky ones were simply beached in the gravel, but several barrel rolled and finished on their roofs. The Brands Hatch marshals certainly had their work cut out. Our engine was also cutting out –possibly due to the volume of water on the circuit and losing the protection of the wheel arch liner.
Tim Parson was next, greeted by the sight of a rainbow and a gradually drying track. After six hours we were back to 22nd place with the prospect of a top 20 finish – if I could only bring it home.
Unfortunately, that was not to be. As I left the pit lane the engine sputtered and died. Thankfully it restarted but that false start set the tone for the rest of the race. I'd begin to make progress, picking off cars ahead and then lose power and position only to rinse and repeat. At one stage the engine stopped just I turned into Paddock Hill bend, so I had to muscle through without the power steering and bump start the engine – while in the middle of such a crazy off-camber corner.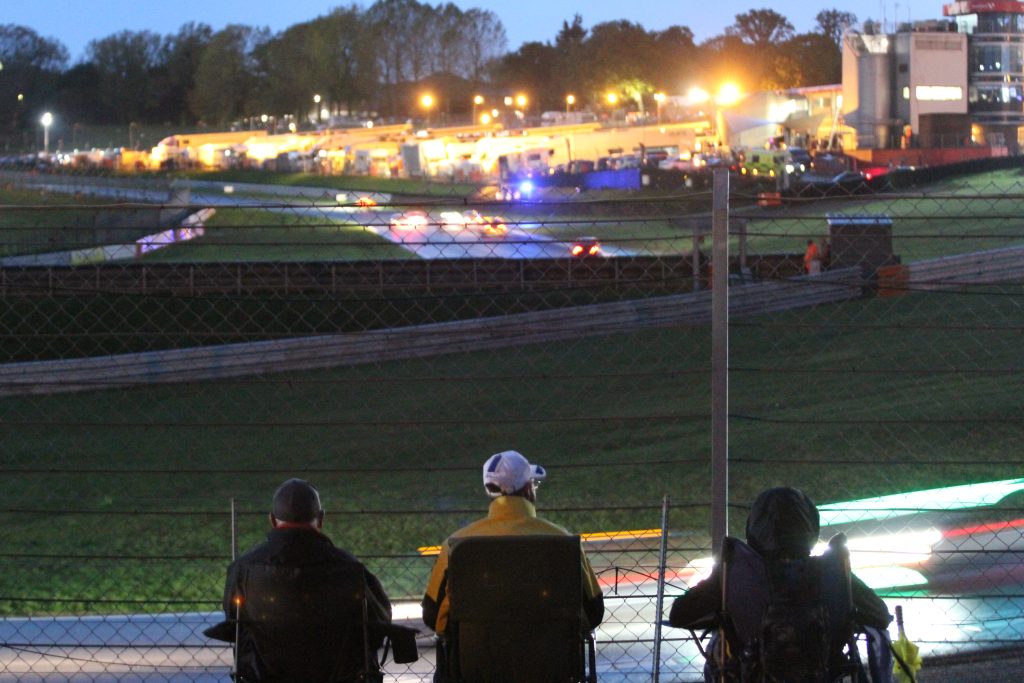 As darkness fell, I found myself in a fun-but-futile battle to unlap myself with race leader (and multiple Le Mans winner) Nick Tandy, which was intense until, once again the engine gave out. With 30 minutes to run it was cutting out on every lap, sometimes twice. With 10 minutes to the end it would no longer pull in fourth gear. At minute 497 out of 500 it died again and refused to restart. I coasted into the pit lane to watch the remainder of the field take the checkered flag, with Pro-Am racing at the head. We were classified 26th – exactly where we started.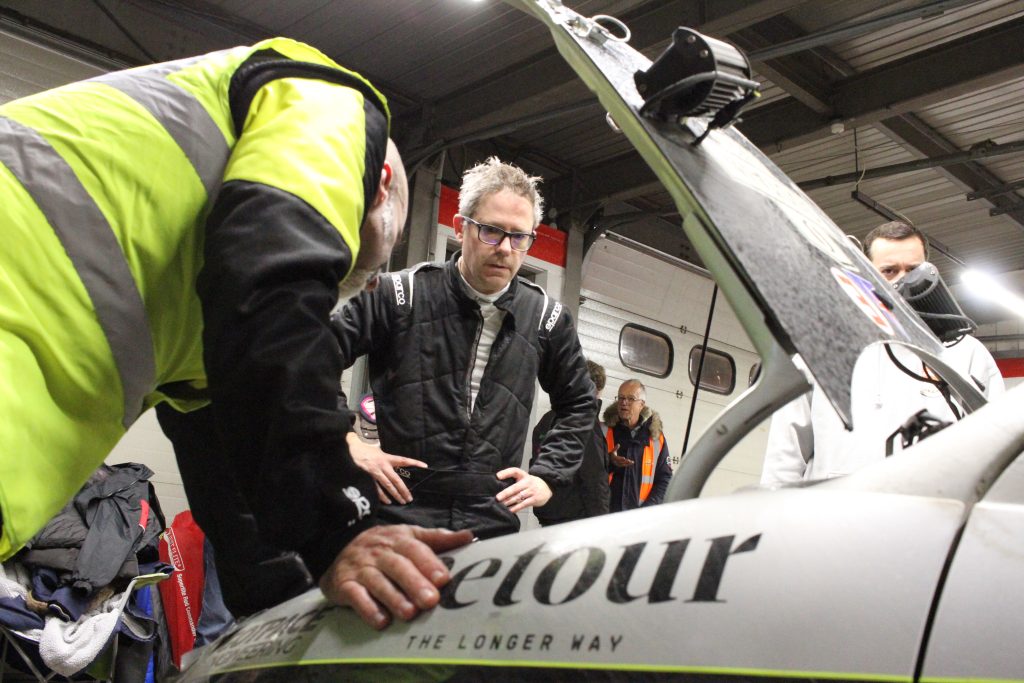 Car 22 is battle-scarred and broken and there's a lot of work to be done to get it ready for next season. But on a more positive note we used far less fuel than we anticipated, there was absolutely no noticeable loss in performance using sustainable petrol – and what we did burn was mostly carbon-neutral of course. If this is the future of motorsport you can count me in.