No matter what anyone tells you, there's no such thing as cheap motor racing, even at the grassroots level.
So, instead of calling my entry into the EnduroKA series inexpensive, I've convinced myself that it is at least good value for money. That's certainly how I – and my AFK Racing teammates – have worked it out. The price is a considerable hike over the online racing that brought us together, but over the course of a full season you can spend some 50+ hours on track. The shortest race on the calendar is five hours and the longest is 24, so when you calculate costs against seat-time, you get rather comforting results. Factoring in the build of the car and race entry fees for 2023, plus one event in November, I reckon it will work out to around £400 an hour, split four ways. That's about £14,000 for buying the car, building it and the first test session and race, this autumn. A complete season of racing is likely to add another £11,000 to that figure. But again, it's split four ways.
How much is your car to insure? Find out in four easy steps.
Get a quote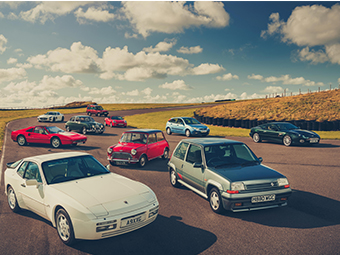 If we don't break anything, it could be less expensive than indoor karting.
Rigorous regulations and spec parts mean the racing should be even tighter than karting, with little room for drivers to "spend their way to success." Hopefully, it will all come down to how well we can pedal a former learner-car around this fine nation's race tracks.
The rules stipulate that we start with a 2002–2008 Ford Ka, the cute, petite city car that happened to be engineered under the guidance of Richard Parry-Jones. The late British engineer knew how to make cheap little cars work, endowing cars like the Mondeo, Fiesta, Focus, Puma, and of course the Ka with class-leading dynamics. And while the Ka was never fast, it was great fun in the corners.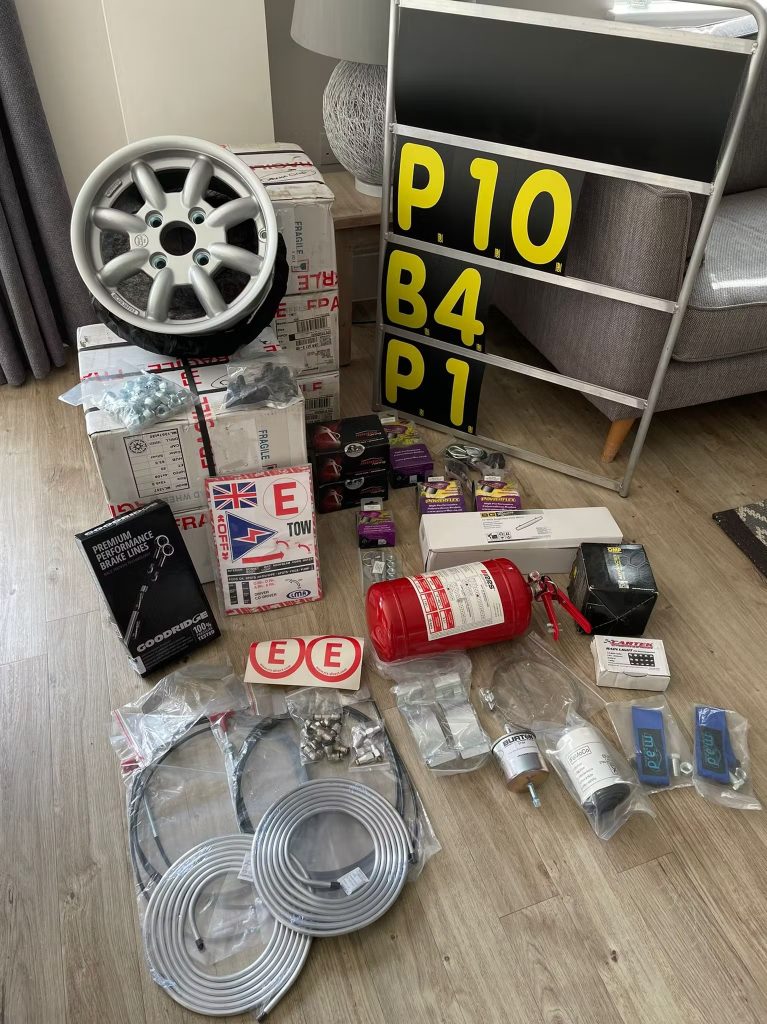 In our first season, there will be plenty of corners. Helping the Ka blat through the bends is a set of standard parts: Gaz springs and dampers, Mintex front brake pads, Toyo tyres on Compomotive alloy wheels, Powerflex bushes, and a Safety Devices roll cage. The race seat, harness, steering wheel, fire extinguisher and electric cutoff are selected by each team. Brake hoses can also be upgraded to braided lines. Here's the kicker, though. The meagre 69bhp 1.3-litre engine can't be touched save for service items.
Simply put, building an EnduroKA is just a matter of buying a car and the parts, then putting it all together.
YouTube videos suggest that it could be all be done in a couple of weekends, and we watched them avidly as we began our shopping spree. Initially, we were tempted by a car that was already started. It looked great in the pictures, complete with a classic Martini livery. Upon inspection, though, we noticed the Ka was riddled with rust and would require significant welding, which was beyond our abilities. Instead, we bought most of the parts we needed at a discount and went searching for a different donor car. That turned out to be a one-owner 11,000-mile beauty; its silver paintwork still shiny after spending most of its life garaged. It seemed almost a shame when we laid into it with spanners and hammers for the first time.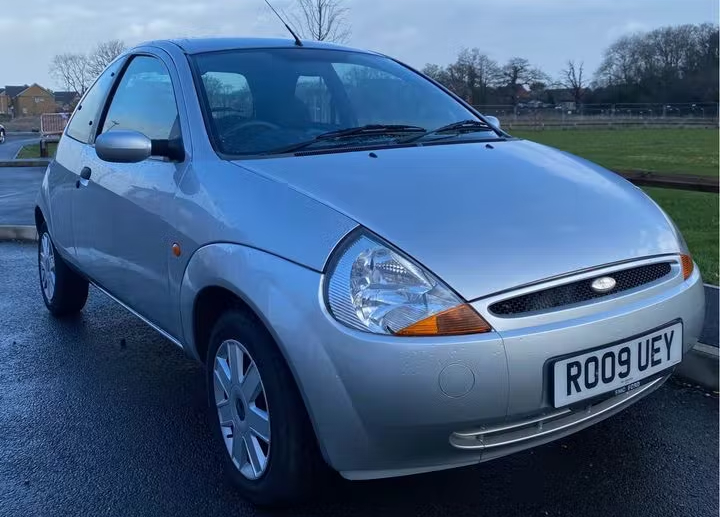 It was also the first time that Natalie Knowles, Nick Creed, Tim Parsons and I had met in the real world, having previously only chatted between Gran Turismo races, over Twitter, or the occasional Zoom call. We bonded over stubborn bolts as we gutted the Ka's interior. We worked as a team to figure out how to remove the dashboard to do away with sound insulation… but then just handed a sharp knife to Tim, instead.
By the end of a weekend we had replaced the rear dampers and bushings, removed the ABS sensors, and stripped the front end so that new front bearings could be pushed into the hubs before reassembly.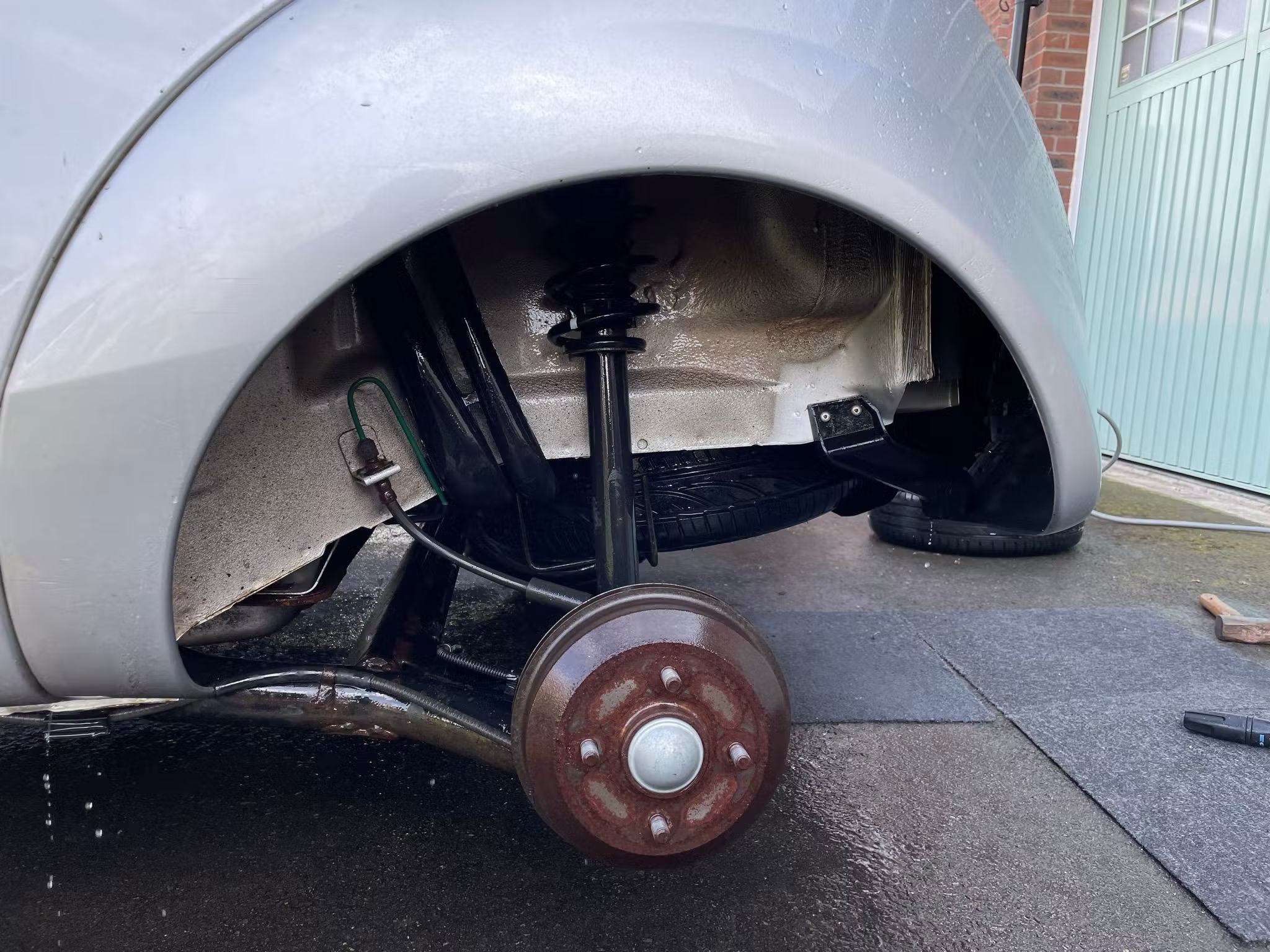 The next weekend, we sorted the front suspension, and eventually got the car back on its wheels. Barring a few choice words, scraped knuckles, and emergency runs to buy specialist tools, the project had gone smoothly. The Ka was almost ready to have its roll cage installed at nearby rally racing specialist EJM.
EJM insisted that we remove the fuel tank. We complied, having watched a video of one Ka catching fire as the cage was welded. This was a miserable job, with hours spent crawling under the car to free heat shielding and exhaust pipes. The trickiest bit was disconnecting old fuel lines without damaging them.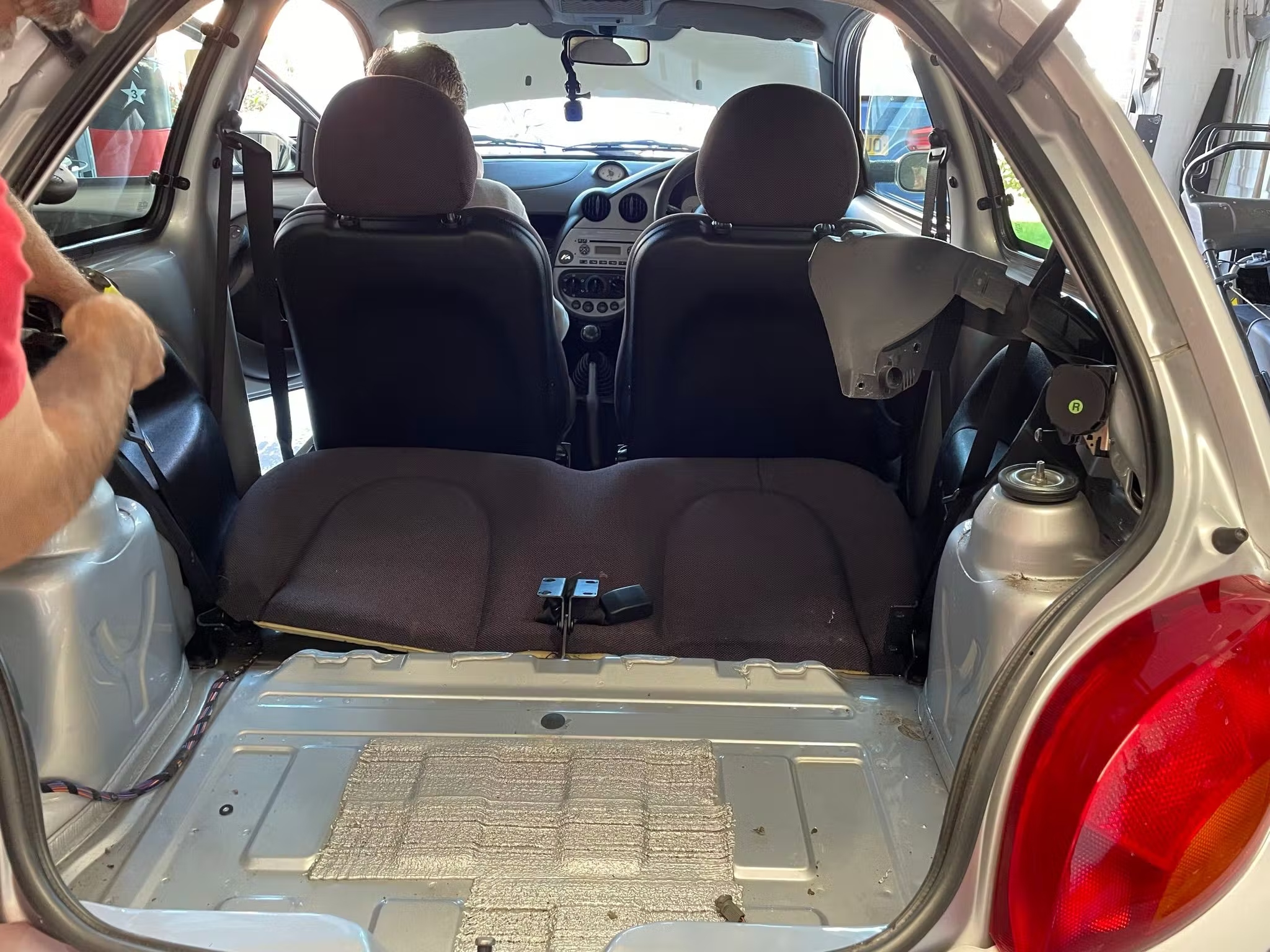 Over the next several weeks EJM artfully welded in the cage, fitted our Sparco race seat, ran the pipes for the fire extinguisher, and installed the electrical cutoff switch. Thankfully, they were also able to repair the fuel lines (yes, we damaged them) as a replacement would have cost a small fortune. We'd hoped to be ready to race in September, but had to settle for a shakedown test instead, as one key component, the AIM Solo 2 race display and data logger, was on back order.
On a rainy autumnal evening at Donington Park, we finally got to drive our beloved Ka on track. Time was short, the light was fading, rain – and assorted imbeciles – caused many delays, but I netted four dry laps. Sharing the circuit with 911s, M-series BMWs, Ariel Atoms, and Caterhams, it was like taking a spoon to a gunfight. Only through the flat-out Craner Curves could I get a jab in, carrying more speed than those in higher-powered (and more expensive) machinery dared. There wasn't enough time to truly learn the car or the circuit before torrential rain halted practice, but in those few laps it felt like we had built a proper, little race car.
Now, we just have to create a suitably sporty livery and add a few final touches before we find out how it really stacks up against 50 other identical cars. Our first race is at Brands Hatch, on 19 November. Swing by, wish us luck and cheer us on.
This article was originally published on Hagerty US.
Read more
Future Classic: Ford Ka
I worked on Mr. Bean's Plymouth Barracuda brakes at the Goodwood Revival (and he didn't die)
These 10 affordable Fords will be fun to drive while you wait for them to attain classic status