The Ford Ka of 1996 was not a groundbreaking vehicle. It did not push new boundaries for design and engineering as did fellow small cars like the Issigonis Mini, Lefèbvre's 2CV or Giacosa's nuova 500.
It was not an original one either. Mechanically it was little more than a Mk4 Fiesta, and a base model Fiesta at that. It wasn't appreciably cheaper than the Fiesta either. Nor was it truly, usefully small like its Fiat Cinquecento contemporary, nor as clever or versatile as the Renault Twingo that had debuted four years earlier.
How much is your car to insure? Find out in four easy steps.
Get a quote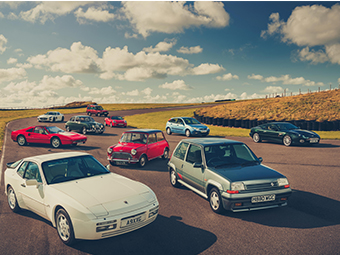 What the first Ford Ka was, however – and the reason it is fast becoming appreciated as a future classic – was both an utter joy to drive, and wrapped in brave and contemporary styling that, contrary to expectations of the time, only looks better as the years pass.
Ka was designed as an entry point to the Ford range at a time when superminis, previously the smallest cars in their makers' ranges, were already expanding both in size and price. Peugeot's 106 dropped in below the 205, the Twingo beneath the Clio, and by the end of the decade, the brightly-coloured Lupo would sneak into Volkswagen showrooms as the Polo moved ever more upmarket.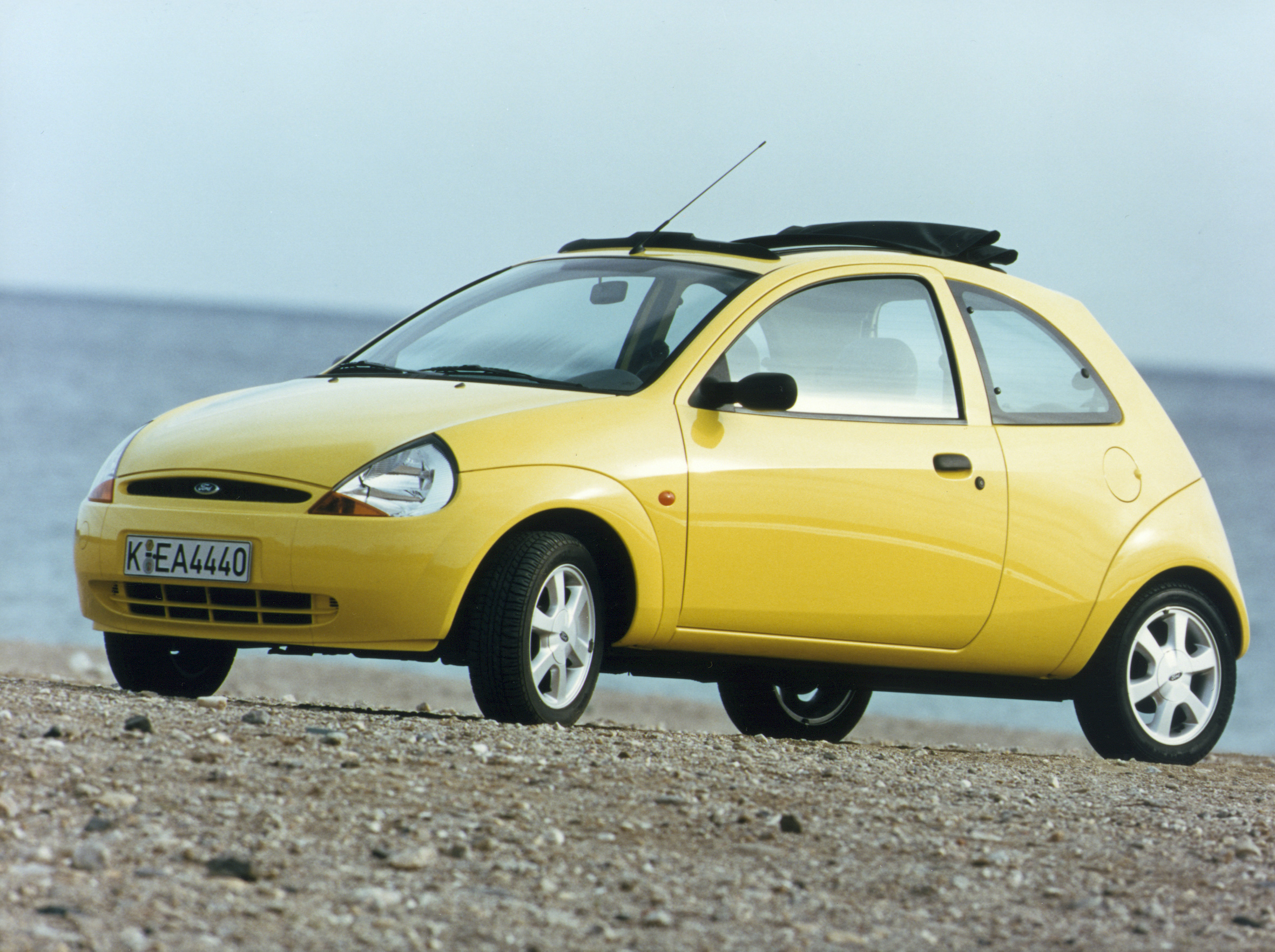 Had Ford made a sub-Fiesta during its 1980s doldrums then we might not have paid much attention, but 1993's Mondeo and 1995's heavily revised Fiesta Mk4 were revelations compared to their stodgy predecessors, catapulting Ford into the limelight as a brand whose cars you could choose with heart as well as head.
Well, provided you didn't mind their derivative styling. Thankfully, Ford was beginning to push its talent in that area too, and it was a sketch penned by the late Chris Svensson in 1992 that Ford chose as the basis for its up-and-coming small car.
1994's resulting Ka concept was a bubbly, friendly thing, seemingly targeting the Twingo head-on with its Frogeye-style face. It was cute, but also somewhat insipid and charmless, and Ford knew it. By the time the production car was shown, it shared more in common with the sharp Ghia Saetta roadster concept, also revealed in 1996.
Round lights and seamless body-coloured bumpers made way for sharp, jewel-like lights and proudly unpainted bumpers. If it was unusual in photos, it was fresh and striking amidst the bustle of traffic, and in echoes of Renault's slow-off-the-mark Espace in the 1980s, the public's initial reticence soon faded and sales began to amass.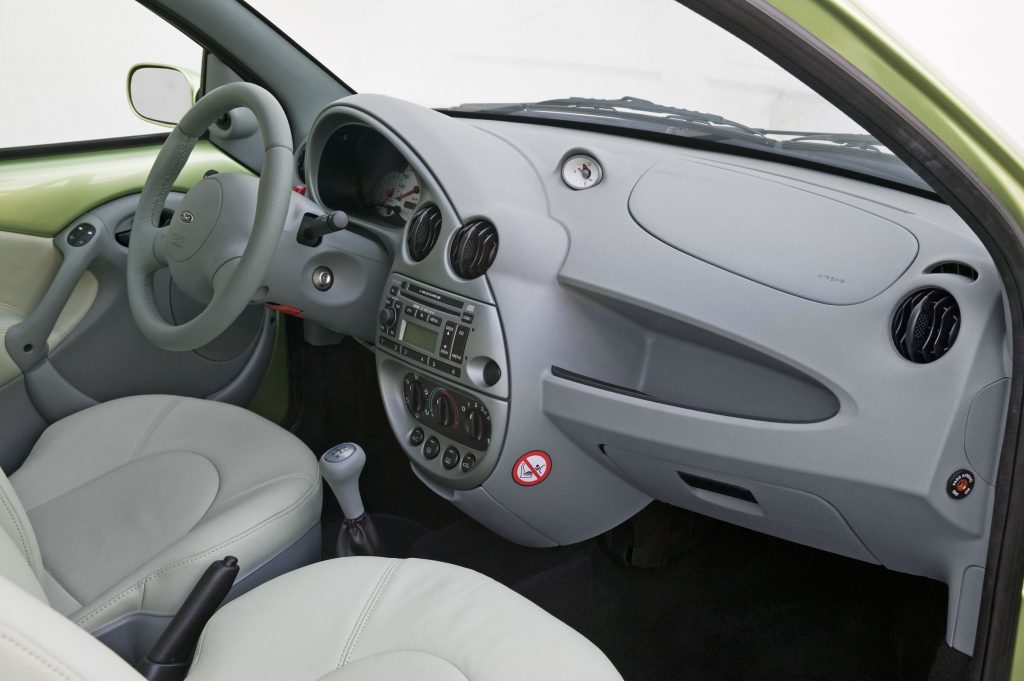 Inside too it was like nothing else, the Fiesta's neatly-styled but humdrum facia making way for a kind of Prince Rupert's drop rendered in thermoplastic. The centre console curled around into a teardrop hanging from the instrument cluster (whose white dials glowed green at night), spinning eyeball vents admitted air to the cabin, and the glovebox rotated for different storage options. The small oval clock, pushed into the dashtop like a cookie dropped into custard, was a piece of 1990s product design that Swatch would have been be proud of.
And while the two-spoke airbagged steering wheel was as rotund as Mr Blobby, it provided tactile access to one of the best chassis around. Think mid-'90s Fiesta, already adept since its refresh, but lighter, more compact, and even more cleverly tuned. Opt for power steering, for instance, and Ford assumed you'd appreciate a more dynamic feel – so you also got shorter gearing and lower-profile tyres for a sharper drive.
The press raved. Autocar gave it the full five stars, Car saw fit to include it in its 'best handling' test of 1997 – along with Skyline GT-Rs and the Ferrari 550 Maranello – and in Complete Car it comfortably dispatched its two closest spiritual rivals, the Rover Mini Cooper and Fiat Cinquecento Sporting, even if each had the edge for pure, old-fashioned grins.
And that's despite being hobbled by its engine: The Fiesta-sourced 1.3-litre 'Endura' four, being a development of the long-running Kent lumps, had its roots in the 1950s. While the pushrod unit was far smoother, quieter and more powerful than its historical forebears, it was nothing like as sophisticated as the 1.25-litre Zetec found in the Fiesta – or indeed the Orbital two-stroke motor Ford had at one point considered for the Ka.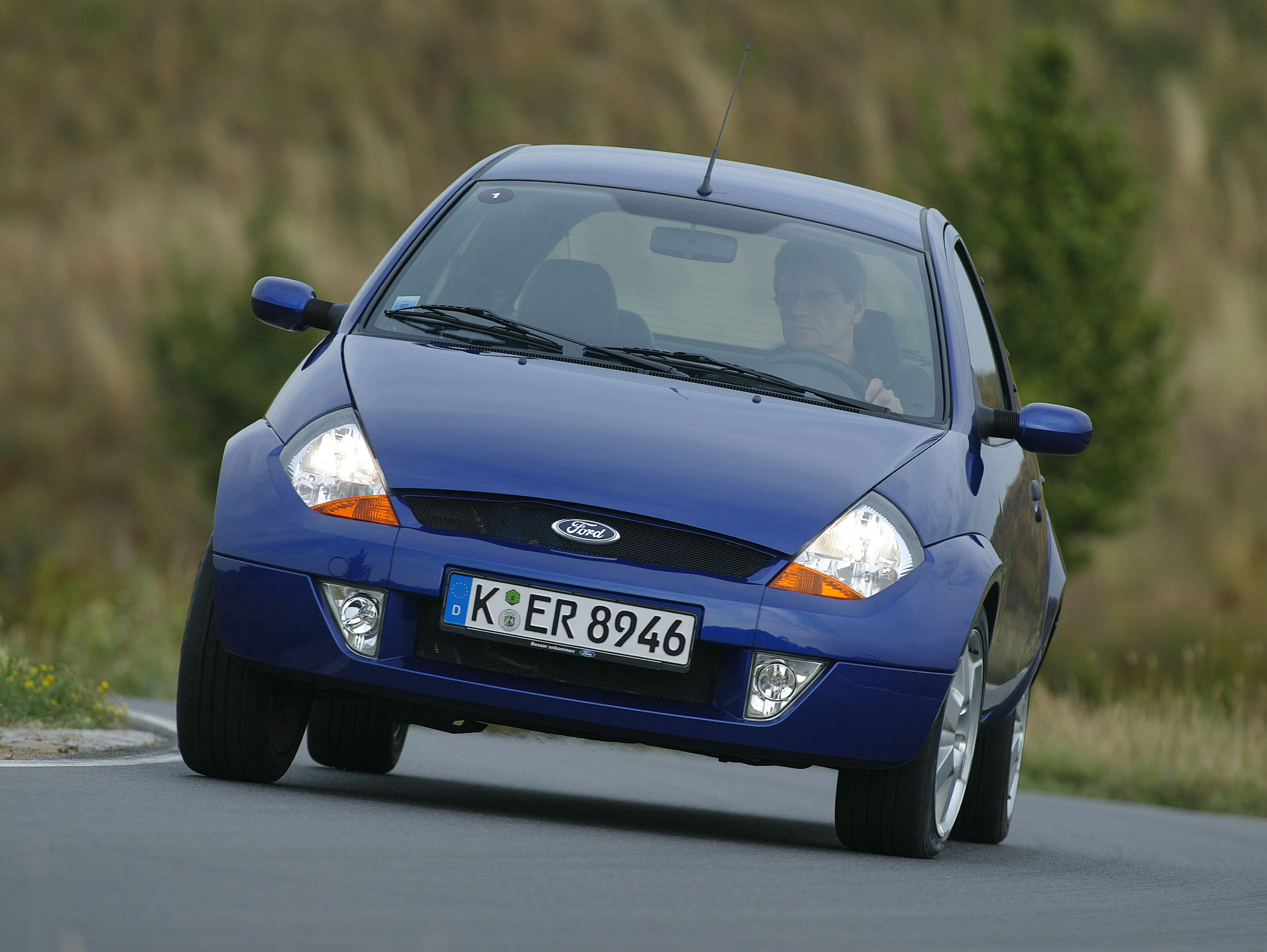 Cost ultimately won out, and even the later Duratec 1.3 and the SportKa's eight-valve 1.6 never quite did justice to the car's chassis. But it did the minimum required of it, being torquey and relatively frugal, and seemingly proved little barrier to buyers either.
It's hard to argue against the Ka's future-classic status. It was poorly replaced for a start, guaranteeing it an immortal "the first one was the best" epithet. The second-gen, Fiat 500-derived Ka of 2008 was bloated and lost its predecessor's verve, while 2014's five-door car, designed primarily for the Brazilian market, displayed all the complacency and corporate disinterest that once gave us the Mk5 Escort.
The Ka's own patchy build quality will also accelerate its position among Mk1 Escorts and Capris, since dire rustproofing has seen the vast majority fizzle away in the quarter-century since its debut. It's still possible to find pristine cars, but their numbers will dwindle quickly, and repairing crusty ones currently makes little economic sense.
And nobody will ever forget the name, even if they don't know quite how to pronounce it. A former Ford PR tells us "Kay-ay" was used internally to avoid confusion, but you're as likely to hear a hard "ka" and softer "kaah" depending on who you speak to. However you say it, it's a 1990s design icon, and a very fine Ka-lassic.
Read more
Future Classic: Ford Puma
Escort on a mission: Fan-favourite Ford tops classified rankings
What could have been: The hot Healey Fiesta