Hagerty's Festival of the Unexceptional came back with a bang in 2021, following a year's absence due to the events of the past couple of years. A bang, and a bit of smoke, and maybe a hint of bubbling coolant.
Centrepiece as ever at this year's show was the Concours de l'Ordinaire, showcase of the blandest and best, something for all those attending to aspire to – if aspiration doesn't clash with unexceptionality, that is.
How much is your car to insure? Find out in four easy steps.
Get a quote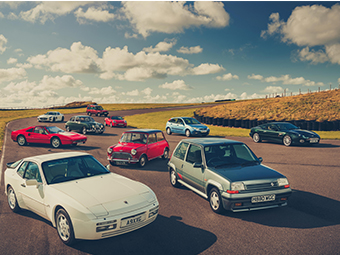 What you might have noticed at this year's concours though was a surprising turnout from the French contingent. The quality of Gallic surprises submitted was, frankly, exceptional, with representatives from each of the French "big three", plus an entry wearing badges that were once part of the French car scene, even if they later changed ownership. Talbot, not Bugatti, in case you're wondering…
On such a busy day we didn't quite get around to all the French car concours entrants, but next year's crop will have to be impressive to match those of 2021.
Renault Twingo – Chris Williams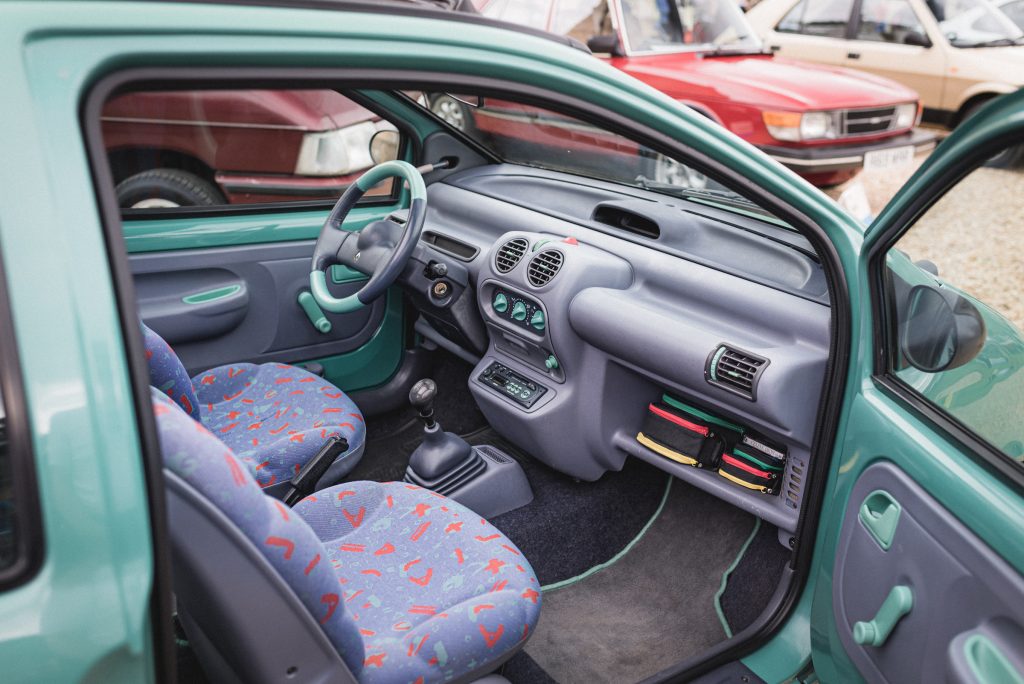 The Renault Twingo is quickly becoming a mainstream classic, but its ubiquity in France makes it a perfect unexceptional one too. Owner Chris Williams found this car online in France, being sold by the grandchildren of the car's first and only owner, Muriel, who passed away last year.
"The car was pretty much as you see it now," explains Chris. "I think a couple of the tyres were originals, about thirty years old! So I changed those. But Muriel kept the car under a canopy, and well ventilated, so despite being from the north of France, it's rust free."
The car is perhaps peak Twingo, in Vert Coriandre with the matching switchgear and that big, opening sunroof. Williams shows us the car's factory option leather steering wheel too – with green inserts, naturally – and points out the original flaps covering the luggage area, which could extend as the rear bench slides backwards and forwards.
If the number of other Twingos we saw in the car park is anything to go by, their popularity may soon rival that of the Austin Allegro at the Festival of the Unexceptional.
Renault Espace – Ben Aitken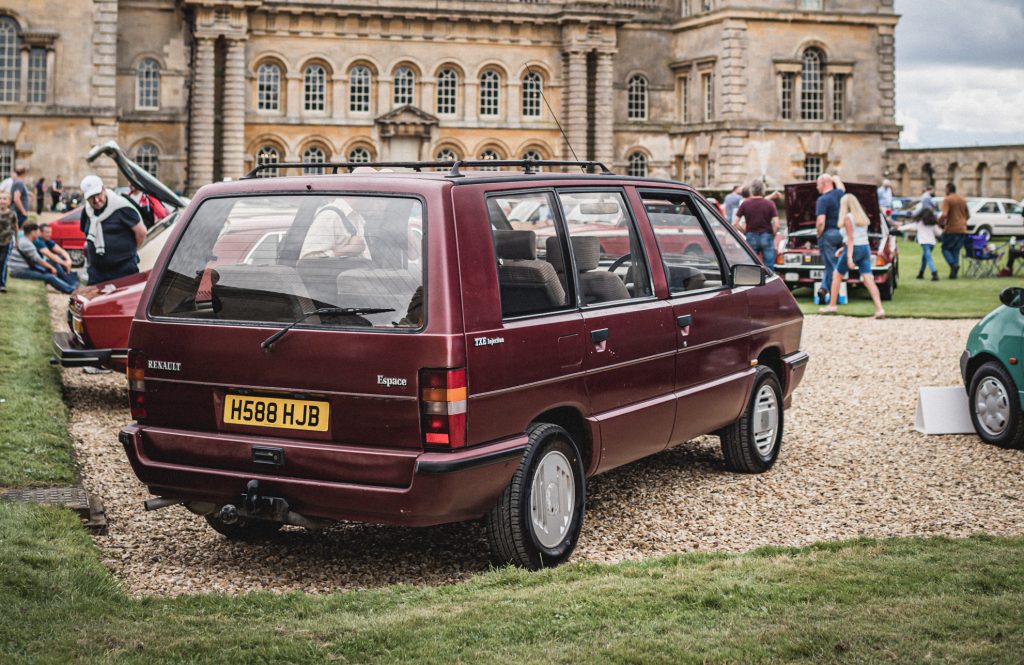 Parked next to Williams' Twingo was another example of Renault's genius with automotive packaging. In fact, it was Renault's best-known genre-defining car: the Espace. A controversial pick from our selection panel, as the judges decided the Espace was simply too brilliant a car to really be considered unexceptional – a real icon of design. But early Espaces are also rare now, and owner Ben Aitken makes a great point about why he entered his Espace: It's a bit of an underdog.
"I'm its second owner," Aitken tells us. "The original owner actually bought the very first Espace in the UK – he saw it on a rotating podium at a show in Southampton and eventually wore down the salesperson enough to get them to sell him the car! But that original must have eventually worn out, at which point they bought this one."
Once again, the original owner unfortunately passed away and the family chose to sell what was one of few remaining possessions, the Espace. Unfortunately, when reviving the car from a long period parked up, the owner's family tried to jump start the car with the terminals the wrong way around, and fried the car's ECU.
Luckily, Aitken managed to find another, and had a friendly specialist nearby rebuild the car's mechanicals too. So while the Espace's paintwork isn't perfect, it drives very well indeed – and to prove it, he'd ferried around a full complement of passengers in the car the day before!
Citroen BX 16 TRS – Phil Greaves
Phil Greaves' Citroen BX 16 TRS looked familiar for some reason. As it turns out, Greaves has owned the car for quite a while, and your author had seen it previously nine years ago at the International Citroen Car Club rally in Yorkshire. But Greaves' interest in the car goes back much further than that too.
"My first memory was of my mother's own BX 16 TRS when I was a toddler, and I remember sitting in the back, staring at the dashboard with its revolving drum speedometer."
That detail marks this car out as an early phase one BX, a car just as Marcello Gandini envisioned it, with clean, crisp lines and those unique rear quarter windows in the C-pillars. As a 16 TRS, the car has a carburetted 1.6-litre – a combination that in the light BX body results in pretty good performance, and as Greaves reports, as much as 45mpg on a cruise.
That novel dashboard is still a highlight of the car, but the spec means electric windows too – "of which at least three work!" says Greaves – but no sunroof, saving the car from an extra rust trap. There are some great detail touches too, like the map light whose switch also angles the unit towards driver or passenger. The recent resurgence of the BX is fully deserved.
Renault 11 Electronique – Richard Benneworth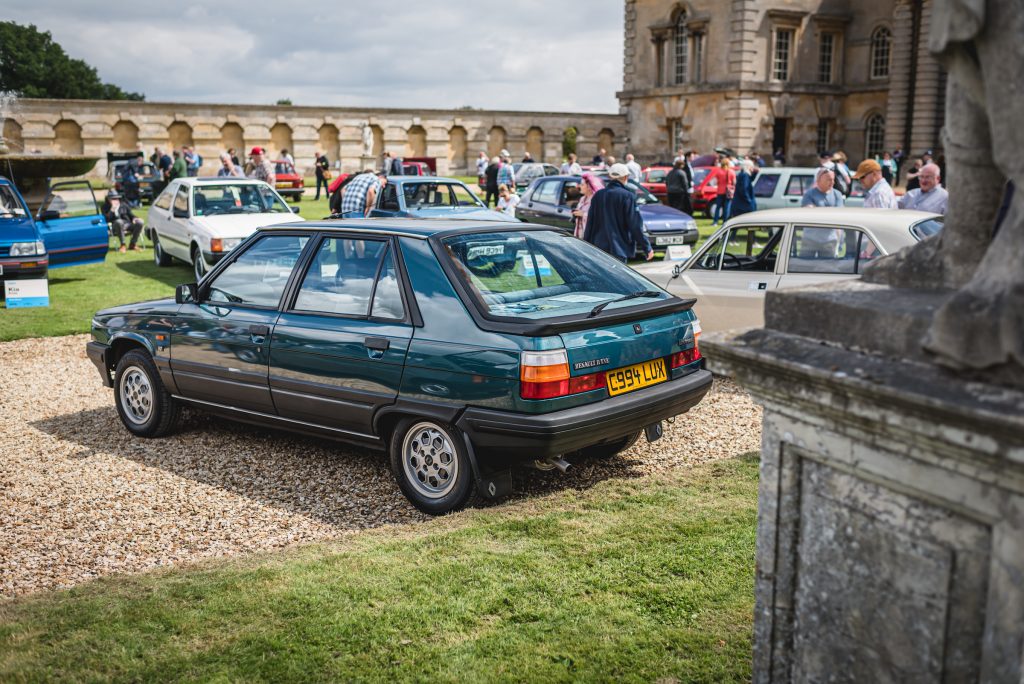 One of the Citroen BX's contemporary rivals, classic car buyers have taken a little longer to cotton on to the charms of the Renault 11. But other than the Turbo, which has its own following thanks to its strong performance and amusing lag, peak Renault 11 was surely the GTX Electronique, like that brought along by Richard Benneworth.
"I bought it probably seven years ago now," Benneworth explains. "When I left school at 16 I got an apprenticeship at a Renault garage, so started working on cars like this. I had another GTX Electronique at the time, in black, but naturally when you're young you sell cars and buy other things."
Since buying the car Benneworth has put around 4000 miles on it, the car used primarily for shows and weekend trips. It's wonderfully original though: it still wears the unusual "Serck" font numberplates, and the electronic talking dashboard still works. As does the big double-DIN stereo, though Benneworth notes it's difficult to pick up stations these days.
With a handful of other 11s and the booted Renault 9s at the show, it's clear the pre-19 Renault family car is a festival favourite – but Benneworth's beautifully-presented 11 is a perfect snapshot of its era.
Renault 19 GTS – Jonny Swan
It's the stories behind the cars that often make concours entries special, and Jonny Swan's 1989 Renault 19 GTS three-door had quite an unusual history that made it stand out when Hagerty was originally selecting cars for the concours.
"It was bought brand new by a couple in Birmingham," Swan says, "but then they moved to France in 1996 and took the car with them. It was street parked in Paris, and they certainly didn't drive it carefully, or slowly though! So while the car is very original, we did have to fix a few things on it…"
One of those was the speedo cable, which snapped at some point many years ago, so Swan has no idea of the car's true mileage. But it's apparently become one of the young collector's favourite cars to drive – despite having a Rover 220 GSi in the garage – with the 80bhp 1.4-litre "Energy" four cylinder having no problem motivating the comfortably sub-tonne three-door shell.
Look closely and the 19's Misty Blue paintwork isn't completely unmarked, but with a new bumper and new headlights, plus a set of wheel trims over the 13-inch wheels, it's still looking very fresh. Non-16v 19s are virtually forgotten today, so this one was a real pleasure to see.
Talbot Solara Rapier – Simon Fixter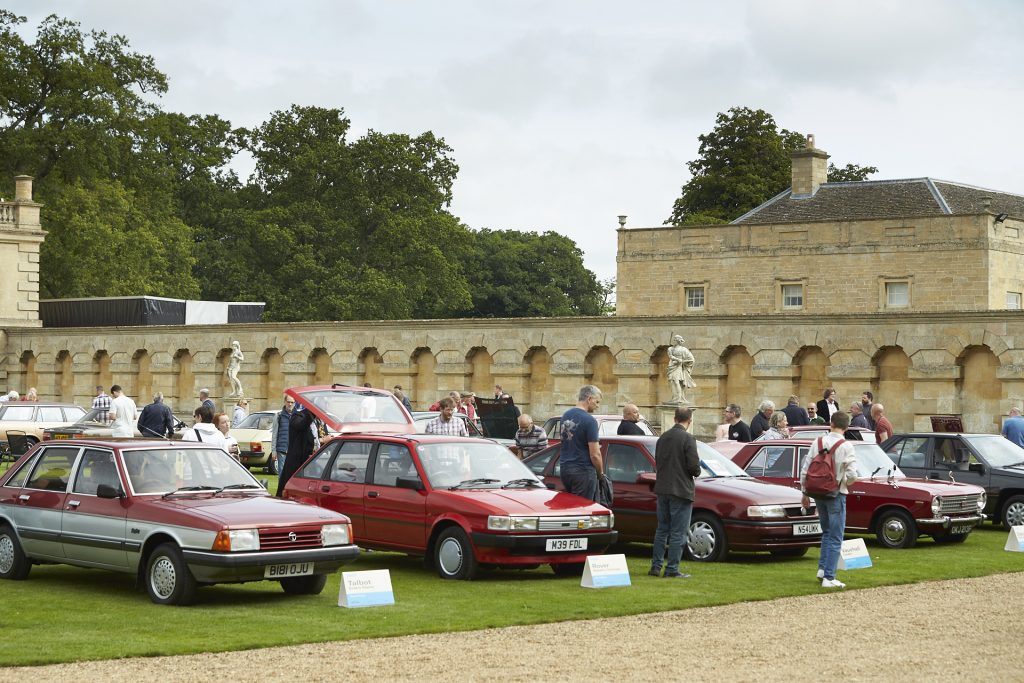 Owner Simon Fixter notes that his striking Talbot Solara Rapier isn't as French as some of the other cars we'd poked around that day, hinting at the model's mixed heritage. Also sold under the Simca and Chrysler brands – and built everywhere from France, to the UK, Spain and even New Zealand, it's a real oddity.
Fixter has owned the car for about a year, and in common with so many rare but great condition classics, was bought from the deceased estate of a previous owner. "I wasn't looking for it at all – it found me!" explains its new owner. "The solicitor dealing with the estate knew I was into old cars and asked if I was interested in making an offer when they discovered it."
Amazingly, despite the car having covered only 30 miles or so in the seven years previous to being sold on, Fixter has had to do very little to get it going again – a new battery, fuel lines and a water pump, plus the obligatory fresh rubber. "It's a testament to how well it was built in the first place," he says.
And asked how often he drives it… "This is the first time! Before the show I've literally not been anywhere in it – I figured the Festival of the Unexceptional was just the place to show it off for people who've never seen one before."
Renault Clio RN – Glyn Hayler
Representing yet another point in Renault's expansive range – and the collection on display in the concours – was Glyn Hayler's Renault Clio RN automatic, basically the archetype of the carefully-owned 1990s small car.
In a strange twist of coincidence, Hayler tells us that the previous owner of this particular Clio was named Muriel – just like the owner of Chris Williams' Twingo! And, much like the French Muriel, the owner of this Clio had been fastidious with the car's care, servicing it at the same garage on the same week every year, regardless of how few miles it had covered.
Despite owning three other Clios already, including a Williams, Hayler says this slightly later "phase 2" Clio is "not what I would usually go for. But the fact it was base spec, with plastic bumpers and a really jazzy interior – plus that purple paint – made me think I'd buy it now, and worry about it later!"
It is undoubtedly modest (only RL trim sat below RN in the brochure), the three-speed auto is smooth rather than sporty, and with five doors and what Hayler describes as "particularly bland" wheel trims, its appeal isn't in its specification so much as it being a real survivor. And importantly, it didn't look out of place among any of the other cars in this year's concours.
Read more
Young guns blaze at the 2021 Hagerty Festival of the Unexceptional
Unexceptional Classics: Édition française
Saint Cowland of Cars and his ever-growing flock