Maria Costello is used to breaking down boundaries. She has proved herself in motorcycle road racing, setting a lap record for female riders, in 2004, and becoming the first woman to take a podium position finish at the Isle of Man TT, in 2005. And now she's doing it all again in a sport that, few would dispute, has been largely the preserve of men ever since the turn of the twentieth century.
At the Goodwood Revival, Costello takes pride in the fact that, according to Goodwood, she is the first woman to be invited to race both a motorcycle and a car in the same Revival weekend.
How much is your car to insure? Find out in four easy steps.
Get a quote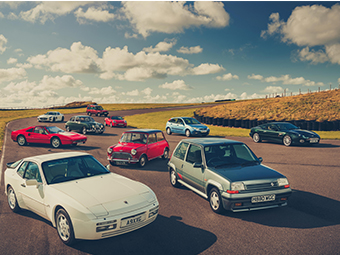 She is modest about such an accolade, and equally modest that she was the first woman to be invited to race in the Barry Sheene Memorial Trophy races, in 2019. She's driving a 1953 MG YB, in the St Mary's Trophy, and riding a – you guessed it – 1961 Manx Norton 30M, in the Barry Sheene Memorial race.
For Costello, a biker through and through, taking part in The St Mary's race is daunting. The driver list reads like a grid mix up with the legends of Le Mans and Touring Cars; Attwood, Dumas, Huff, Lotterer, Neal, Watts, Mass, Needell, Soper, Priaulx… on it goes.
"I always feel so privileged to be invited to compete at the Revival. I adore the nostalgia and heritage that is brought to life. I didn't think it could get any better but having the opportunity to race both two and four wheels has done that," says Costello.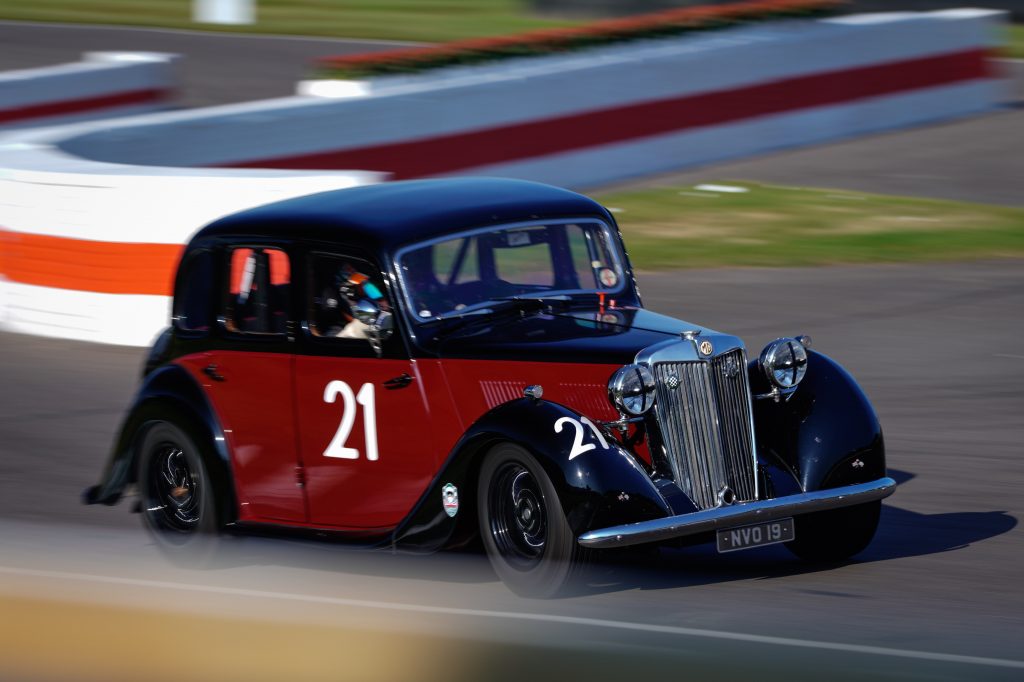 When we speak, she's apprehensive about the St Mary's race. The MG is a car born at a time of post-war depression, its 1250cc XPAG engine and the car's chassis and suspension all tuned with touring in mind. A sports saloon it was not.
Yet thanks for the foresight of Richard Colburn, who restored the YB from a wrecked barn-find, here it is in the paddock doing a passable impression of a racing machine. Its front track is noticeably wider than the rear, the ride height has been lowered and the car is – says Costello – a lot more stable than the tiny Austin A35 she has raced before.
"When I first saw it, I was like, 'What the hell?!' and I drove it for about three laps at Donington, during a test day. So I was pleased to get more time with the car yesterday, in practice sessions.
"She moves about," laughs Costello, "and I think I'd like a lot more time to really get a feel for it before I go out in the St Mary's. What was I thinking? But the Colburn family [which owns and runs the car] are just brilliant – they're like 'Just go and have fun.'"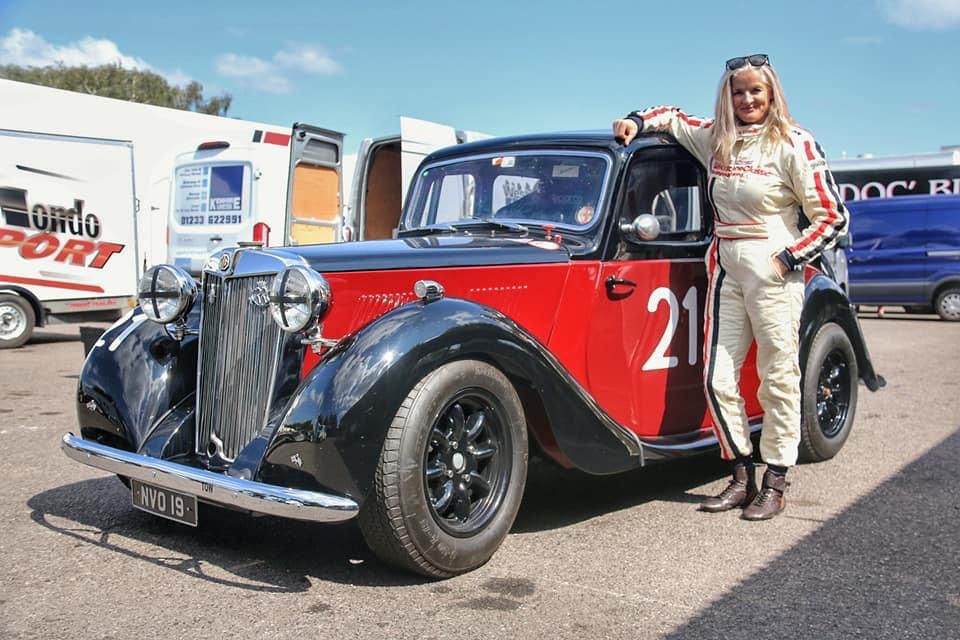 From the time sheets and qualifying she knows she'll be at the back of the grid (just behind Rowan Atkinson in his Jaguar and Alex Brundle in a Volvo Amazon) but she'd like to see the roles reversed. "I wouldn't mind doing a race with them on two wheels. They'd be the ones feeling intimidated then!"
Earlier in the morning, in her race for part one of the Barry Sheene Memorial Trophy, things didn't go quite according to plan. While pushing the Manx Norton bike the front end went from beneath her, and rider and machine took a tumble.
"I had fluffed the start and I was trying to come back to the pack, and although I wasn't riding outside my capability I found her limits. I pushed her and she's gone, 'No!' I don't come here to ride, I come here to race and that means pushing."
Falling off at Goodwood Circuit doesn't phase her. She is, she says, a road racer, so she's very happy to have a mishap in such a safe environment, free from kerbs, manhole covers, drystone walls, lampposts and trees.
The bike can be fixed, so she'll ride again in Sunday's Barry Sheene Memorial Trophy. Maria is teamed up with Gordon Russell on the '61 Norton Manx, owned by his wife Sally Russell (who is also the Deputy Clerk of the Course for the bike races).
By the end of the 25 minute car race, which is the first of two races – the second will see her teammate Colburn compete the following day and positions awarded as an aggregate – Costello has made up six or seven places, by rate of attrition. She's warmed to the MG YB, too.
"It was crazy town! I've always thought the St Mary's is the craziest races and then I find myself in it. I drove my race, and had some clear laps, which was really enjoyable. I won't lie though, there's a bit of relief to get it over and done with, as there has been a lot of drama this weekend."
She praises Colburn's generosity and tells us she's keen to race more cars. "I'd like that – a lot. I'd love to come back with experience in something I know better."
We're looking forward to seeing her back at Revival.
Read more
Back to riding school with Maria Costello
When Steve Hislop came to the rescue of Maria Costello
Sand storm: The women of speed tackling Pendine Sands in hot rods