In February 2007 I was invited by Aston Martin to the Paul Ricard circuit in the South of France to drive some of its racing cars. Nice job, but not relevant to what we're discussing here. Except that when we were done, they produced another car, a Vantage road car, and clearly a rather dog-eared prototype. 'Have a go in that and tell us what you think' they said. It turned out to have a V12 engine under the bonnet and I told them it was the best Aston Martin I'd driven and they'd be insane not to make it.
I'm sure the top brass were more than capable of making up their own minds about such things, but two years later, there it was, the Aston Martin V12 Vantage. And I still consider it to be one of the very best cars to wear the wings, and I don't mean of the modern era, I mean in the history of the company, DB5s and all.
How much is your car to insure? Find out in four easy steps.
Get a quote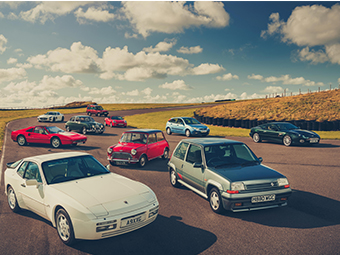 When I think of the components a car needs to best guarantee future classic status, I take all sorts of factors into consideration: it is from a good brand? Is it fundamentally exciting to drive? Is it rare? Is it beautiful? Does it have any competition pedigree? Usually a couple of ticked boxes is enough to start me thinking about long-term potential, but the V12 Vantage ticks every single one of them.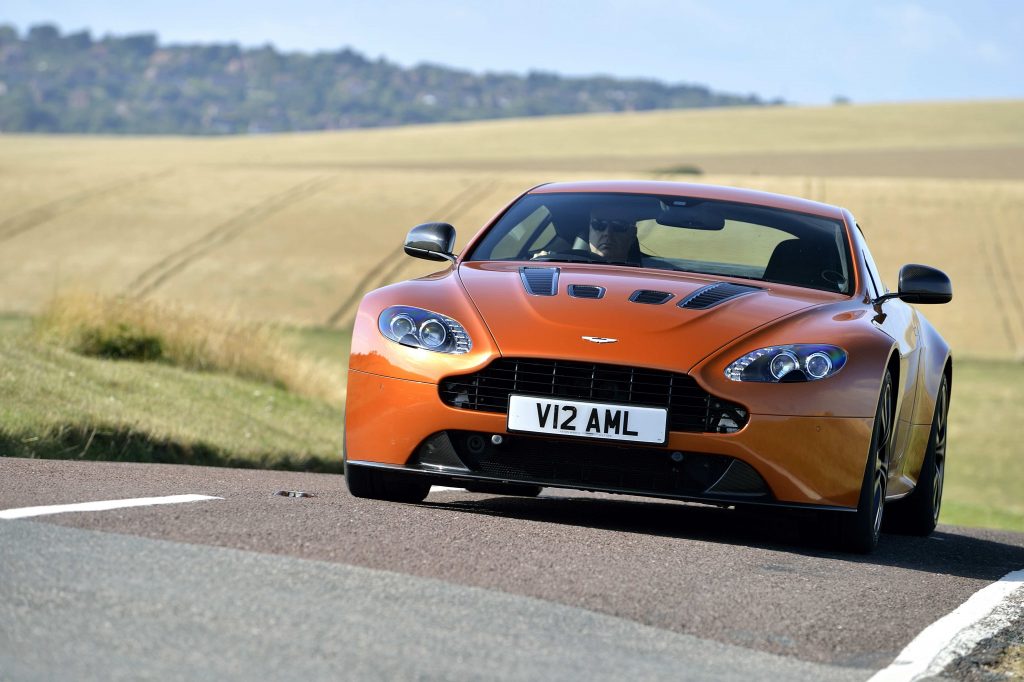 Think about it for a moment. If I sat down to spec my perfect sports car, it would be a two seat coupe with a naturally aspirated V12 engine at one end driving the wheels at the other through a manual gearbox. Today there is not a single car on sale that fits that description. But the V12 Vantage did.
It went into production in 2009 and hung around for four years before being replaced by the even more powerful V12 Vantage S in 2013 though, crucially, that came without manual gears until it was being run out in 2016. Yet in all that time just 1199 V12 Vantages were made, making it a substantially rarer proposition than a Ferrari F40. And I wonder how many people realise that.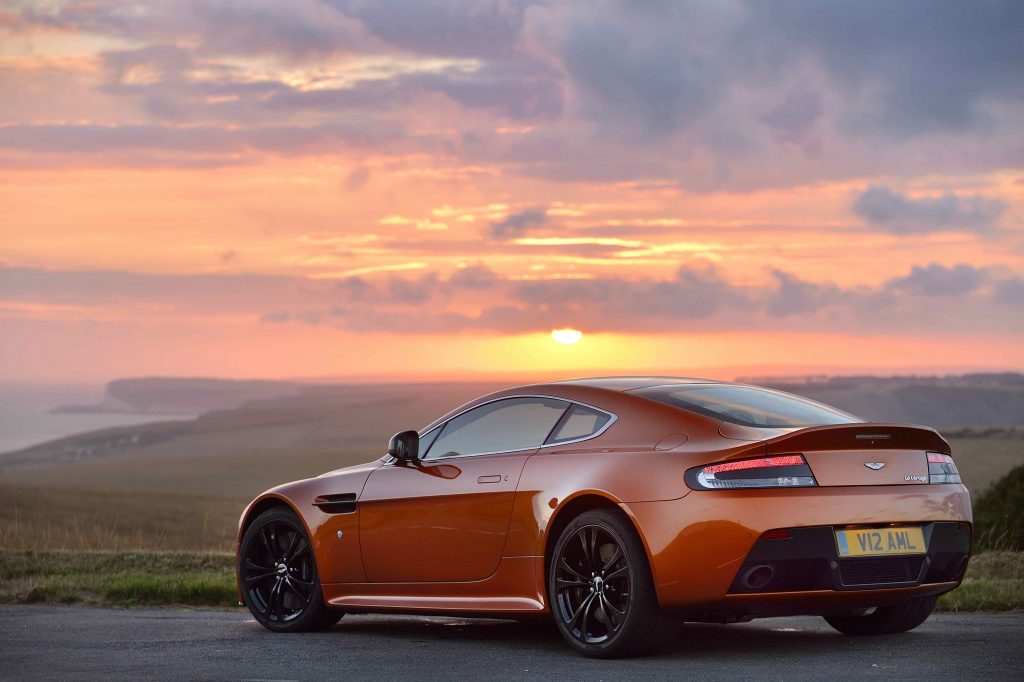 The market certainly doesn't seem to have taken it on board. An Aston Martin V12 Vantage cost £135,000 when new and today half that amount will buy you a perfectly respectable example. Up your budget to £80,000 and that's where you'll find cars with a beautiful spec, pristine history and four digit mileage. Which given how great they are to drive, strikes me as good value for money.
Granted they don't have the 007 cachet of the contemporaneous DBS, whose 510bhp 5.9-litre V12 engine it shared, but as a thing to fire down a decent road, the lighter, sharper Vantage was a far more capable and enjoyable car.
What I liked most about it was that despite the fact it was undoubtedly a small car into which a large engine had been shovelled, it was anything but a hot rod. It looked fabulous with its deep front skirt and those carbon-fibre bonnet louvres, but really it was no more compromised a car in which to conduct your daily business than a standard V8 Vantage. It rode with admirable compliance and, like all Astons of the era, steered beautifully. It was quiet enough at speed too and with a decent size boot would have been an ideal long distance tourer were it not for what was even then a laughable navigation system and fuel consumption where 25mpg was an unattainable dream.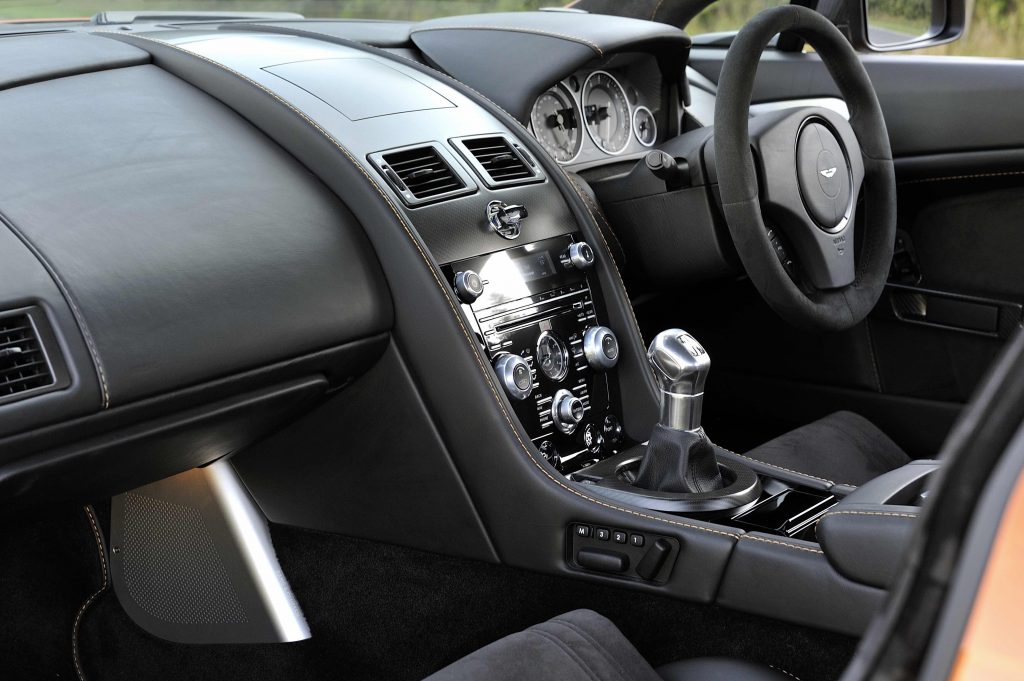 Yet when you found the right road, selected a low gear in that heavy, mechanical transmission, petrolhead heaven was assured. This was not a car to rumble or thunder like a V8 Vantage, but one that growled and howled its way to the redline. It was the simply exquisite noise, vanishingly rare to hear these days, of an unfettered, high output V12 doing what those engines do best. I loved the way it delayed its best work until you were above 5000rpm because that meant you had to work to get it there, which meant you had to get involved.
And involving is probably the best word to describe this car. I remember a dawn run one summer from Snowdonia in the far north of Wales to Pendine Sands on its south coast. Straight through the middle on fast, open and empty roads. Perfect Aston territory. And right there, accompanied by that peerless V12, savouring the superb balance of the chassis and exquisite steering there was barely a thing in production in which I'd have rather passed the time.
It really was that good and while the V12 Vantage S was quicker still, it was compromised by its paddle shift gearbox until the manual was introduced, and the cheapest one of those I have found for sale is advertised for £120,000. By contrast an original V12 Vantage in perfect condition for £40,000 less sounds like one of the best bargains out there.