Whether it graces the air dam of a BMW 2002 or the rear of a Porsche 911, there's something evocative about the word 'turbo'. It succinctly symbolises performance and has become synonymous with speed. Anything and everything that needs a hurry-up is 'turbocharged' – from economics and politics to production.
So how did this go-faster gizmo come to be?
How much is your car to insure? Find out in four easy steps.
Get a quote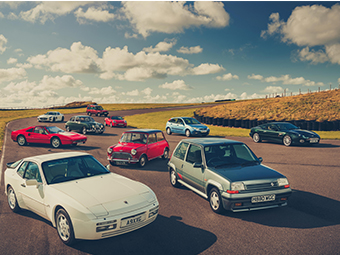 The first attempt to use forced induction in an engine dates back to the dawn of the automobile itself. In 1885 Gottlieb Daimler patented a gear-driven pump to boost air flow into an internal combustion engine. Of course, technically that was a supercharger, but it founded the principles of forced induction.
An exhaust-gas-driven turbocharger was patented in 1905 by Swiss engineer Alfred Büchi for a radial aero engine, but it would be wartime before the first prototypes took to the skies. Thereafter it was in massive marine diesel engines that Büchi's turbos would be first put to commercial use. War would once again see turbochargers doing battle in aircraft including the massive Boeing B-17 Flying Fortress.
It wasn't until 1962 that any car maker was bold enough to try turbocharging a passenger car. When they did the Oldsmobile Jetfire and Chevrolet Corvair Monza appeared within weeks of each other, each with a unique take on the turbo.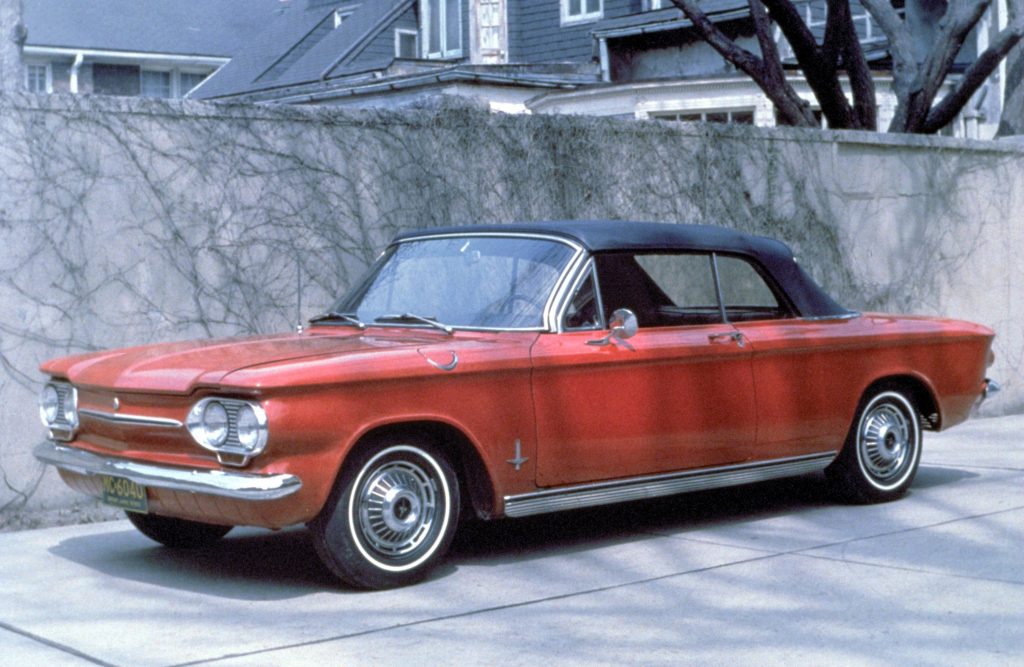 The rear-engined, air-cooled Corvair Monza required significant modification to its aluminium, 2.4-litre, six-cylinder boxer engine to cope with forced induction. Heavy duty con rods and main bearings, new piston rings, exhaust valves and a 5140 chrome-steel crankshaft were fitted. The compression ratio was reduced and a single carburettor was attached. The turbo was a Thompson-Ramo-Wooldridge (TRW) unit that could spin to 70,000rpm and boosted the Corvair's output to 150bhp – a useful improvement from 102bhp. Confusingly the Super Turbo Air Monza wasn't turbocharged – you needed the Spyder model for that.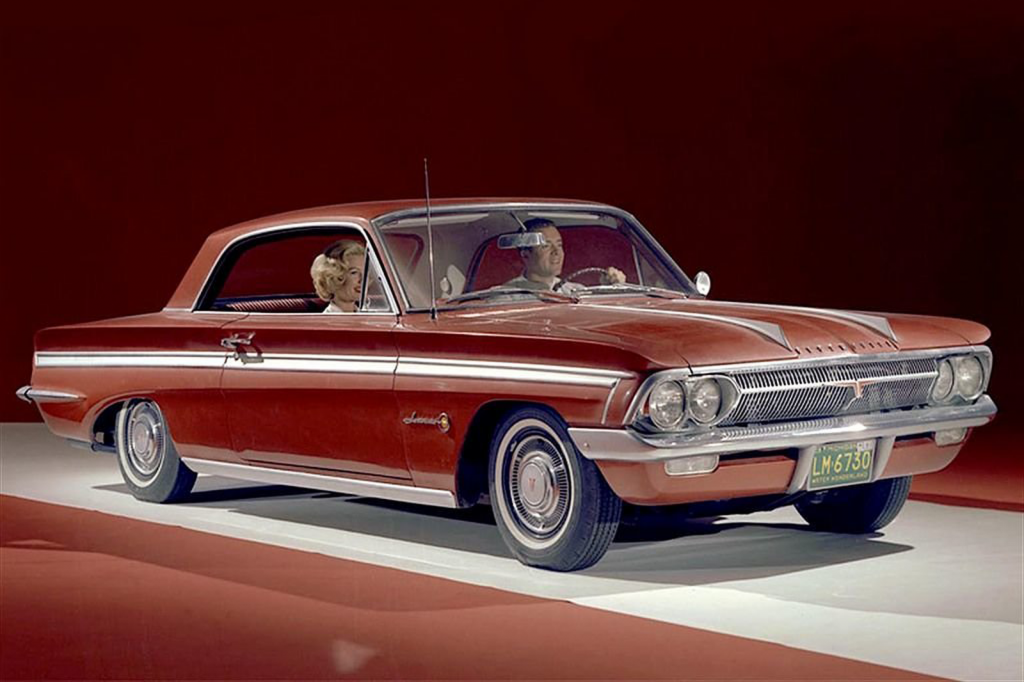 Meanwhile, over at Oldsmobile things were even more complicated. The Jetfire's 3.5-litre aluminium block V8 stuck with its relatively high 10.25:1 compression ratio and when the Garrett AirResearch turbo was added the engine was prone to knocking. The solution was to inject a spot of 'Turbo Rocket Fluid' to the fuel-air mix. A combination of 50% methanol and 50% distilled water was injected between the carburettor and the turbo. Held in a 4.7-litre tank it would need to be replenished every 250 miles and, understandably, that rather put buyers off and it only lasted a year.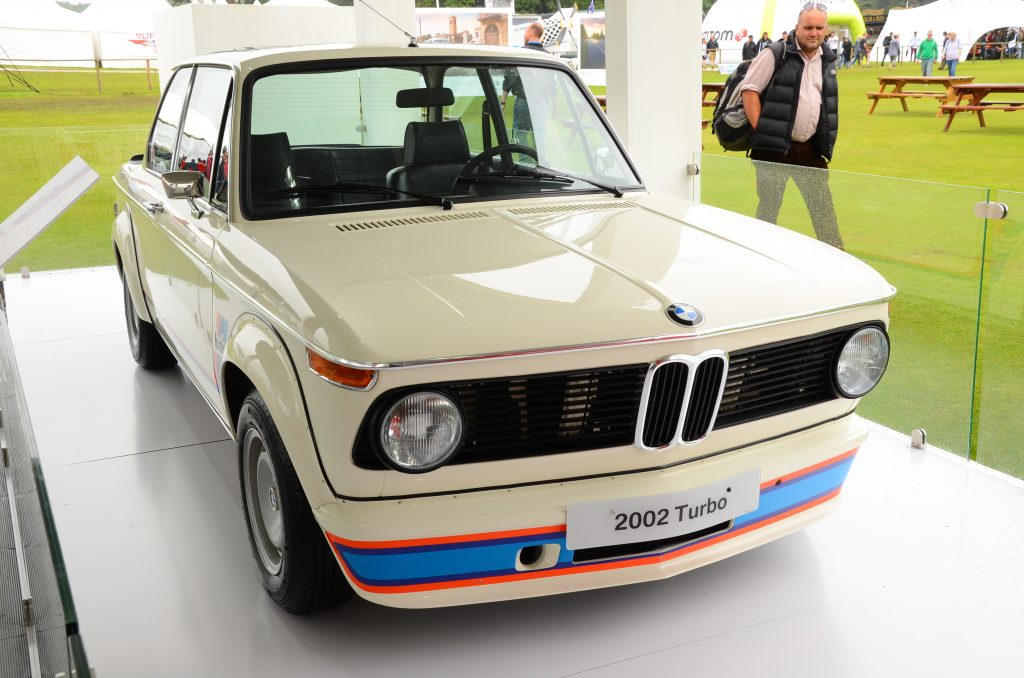 Europe's drivers has to wait until 1973 before BMW turbocharged the 2002. Like the Jetfire it too was rather flawed, with extraordinary – pause – turbo – pause – lag and pretty terrible fuel consumption. If you could manage the lag it was a quick car for its day, but BMW didn't give many buyers the chance to find out and it was axed a year after going on sale.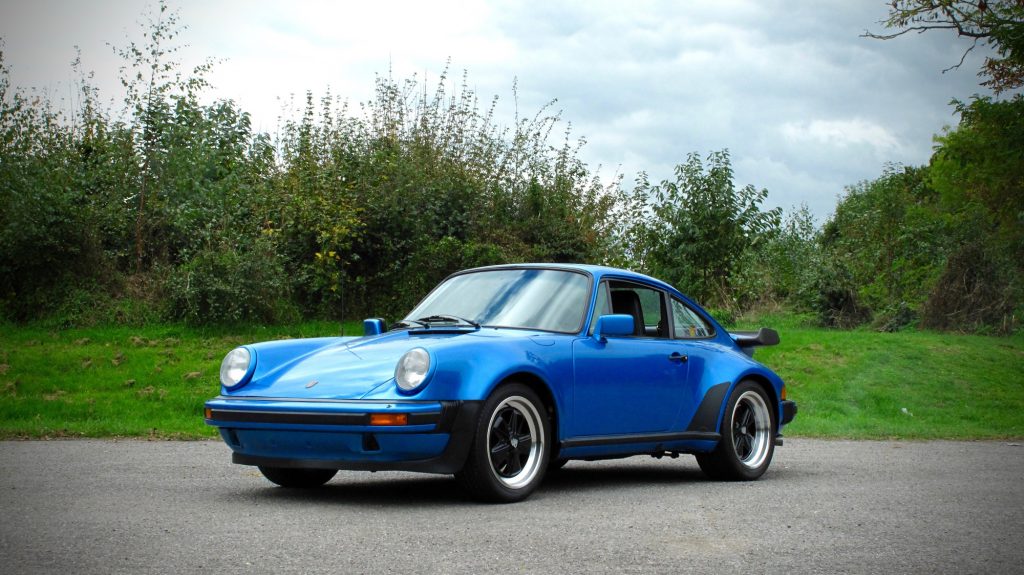 Fortunately, another German manufacturer persevered and the first Porsche 911 (930) Turbo was launched in 1974. It arrived with a three-litre 260bhp, flat-six-cylinder engine, wider track, trademark flared arches and whale tail rear spoiler. Dispatching 0-62mph in just 5.7 seconds, and going on to hit a top speed of 154mph it was the fastest mass production car in the world and the Turbo legend was born, soon filtering into Formula One in 1977, with the Renault RS01.
The rest, as they say, is history. And today you can pop to your local Bugatti showroom and order a Bugatti Chiron complete with a quad-turbo W16 engine.
Not seen this before: @Bugatti engine rig simulates a flat-out run of the @nuerburgring, #chiron #hypercars pic.twitter.com/pwu6IpVQKq

— James Mills (@squarejames) March 18, 2017