Stephan Winkelmann's LinkedIn profile is chock-full of job titles that are the envy of any car company executive. From 2005 until 2016, Winkelmann was the top dog at Lamborghini, before sliding over to run the show at Audi's performance division, Audi Sport. In January 2018, he stepped in as the president of Bugatti, a position he holds today.
During yesterday's episode of Hagerty's Daily Driver video series, host Tiffany Stone sat down with Winkelmann (virtually, of course) to ask him the question that's on the mind of every car enthusiast the world over: how do you become the boss of a company like Bugatti?
How much is your car to insure? Find out in four easy steps.
Get a quote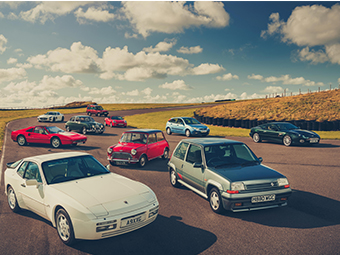 Hidden in Winkelmann's answer is, perhaps, a hint at what's ahead for the company.
"It's a mixture of luck and being at the right place at the right time, but what I can tell you is if you start working in the car business, you have to be an expert in one of the functions or jobs," says Winkelmann. "Out[side] of this job, you can become more general. It's clear that you cannot be an expert in everything, but you have to excel in at least one thing."
Winkelmann adds that change is looming. "Today, most of the CEOs or presidents of car companies are engineers, and more and more software- and battery-oriented. The future is going clearly electric."
Will the next Bugatti be an electric maniac? If the Lotus Evija is anything to go by – not to mention the bonkers Rimac C_Two – there may be a performance EV battle on the horizon.
Given Bugatti's recent run of insane models, Stone asked what we should anticipate from Bugatti in the months to come.
After lamenting that the company wasn't given the chance to launch the Chiron Pur Sport live at the 2020 Geneva auto show, Winkelmann discusses Bugatti's most recent offerings. Where does Bugatti place itself against the other marques of the world? Winkelmann has strong words: "If it's comparable, it's no longer Bugatti."
To see the full interview with Winkelmann , watch the video below. Be sure to subscribe to Hagerty's YouTube channel to catch each Daily Driver as it goes live!
Via Hagerty US