As of early 2020, Toyota had sold over 15 million hybrids globally since the first Prius rolled off the production line in 1997. Two years later, the Honda Insight arrived. Honda is somewhat more coy about its corresponding total hybrid sales over that same period, which says something about the relative success of each maker's first implementation of a technology that can now be found across the automotive market.
Toyota judged its first hybrid perfectly, reasoning that a fairly conventional four-door, four seat model that drove little differently from any other small Toyota would be a successful formula. Honda, with its ZE1-generation Insight, arguably did not; witness the general absence of small, two-seat, Star Trek-style shuttlecraft whizzing around our roads in 2020.
How much is your car to insure? Find out in four easy steps.
Get a quote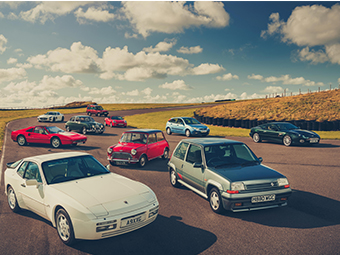 Point a fuel nozzle at the average car enthusiast's head though and how many would pick the Toyota today, given the choice? The Prius remains a fine mode of transport, but the first Insight has already outgrown its original purpose and become something much greater – a genuinely covetable future classic.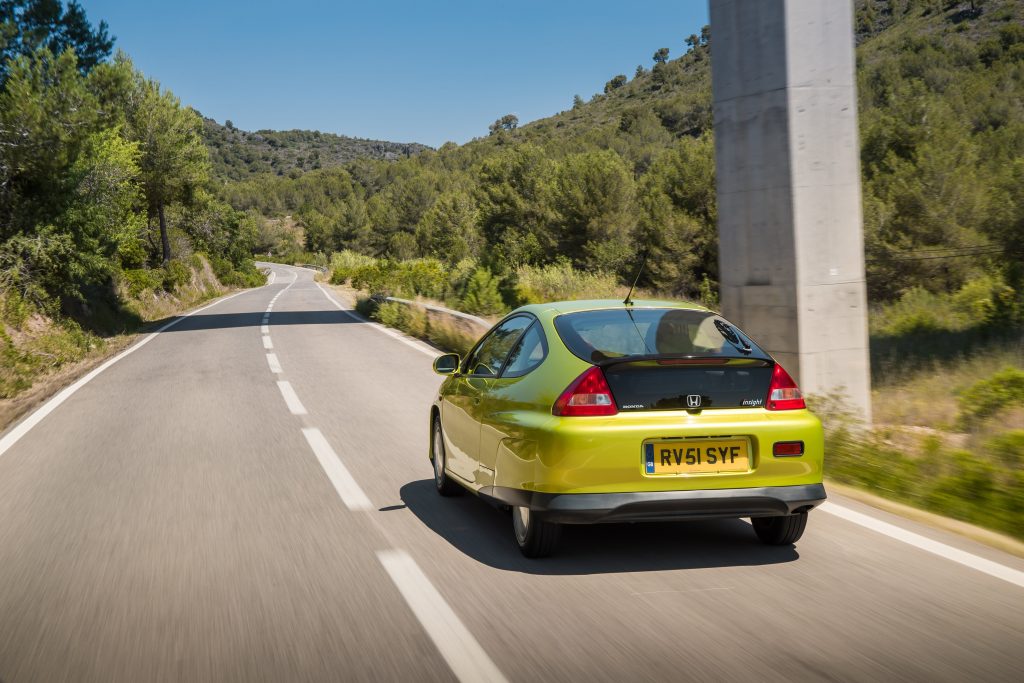 Full disclosure, as they say in some circles, because I'm a previous Insight owner. Six years ago when faced with that curious motoring journalist combination of a globe-trotting lifestyle but a horse and cart budget I needed to find something that could rattle off the miles at minimal cost, but ideally not also rattle like an old diesel.
As luck would have it a silver Insight came up for sale locally, and having devoured road tests as a teen was well aware of its capabilities. I'd always been fond of its styling too, reminiscent of leaving a 1980s CRX at the bottom of a stream for a few decades to be polished smooth. The little silver pebble with its covered rear wheels delivered a drag coefficient of 0.25, and produced from the same aluminium in the same factory as the NSX supercar, weighed as little as 838kg.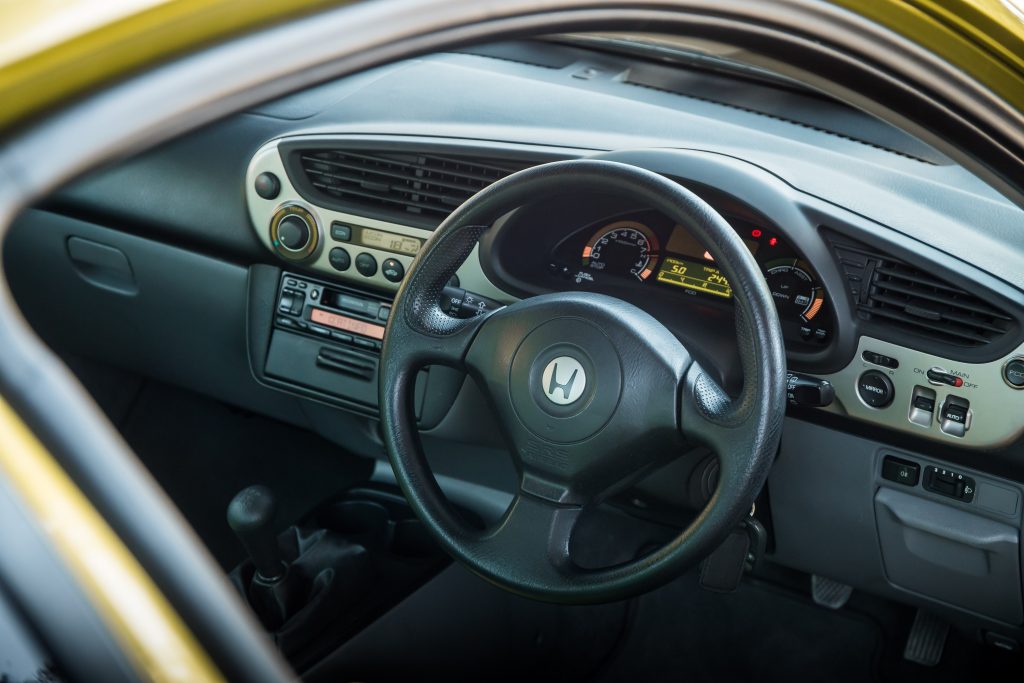 That made light work for the minuscule 1-litre, three-cylinder petrol engine under the bonnet. Alone its 67 horses still wouldn't amount to much, but sandwiched between engine and five-speed manual gearbox was a slim, flywheel-style electric motor good for another 13bhp, though Honda quoted 75bhp combined. Torque too was bolstered by what Honda called its Integrated Motor Assist (IMA) system – from 66lb ft at 4800rpm without assistance, to 83lb ft at only 1500rpm with the motor spinning.
The Insight was a joy just to be around, its compact size so dense with technology it would have its own gravitational pull were it not also so massless. The digital instrument cluster set aside plenty of real-estate for measuring real-time fuel economy, which took great leaps when the engine played its other, lean-burn party trick, while the average mpg consistently hovered in the mid-70s.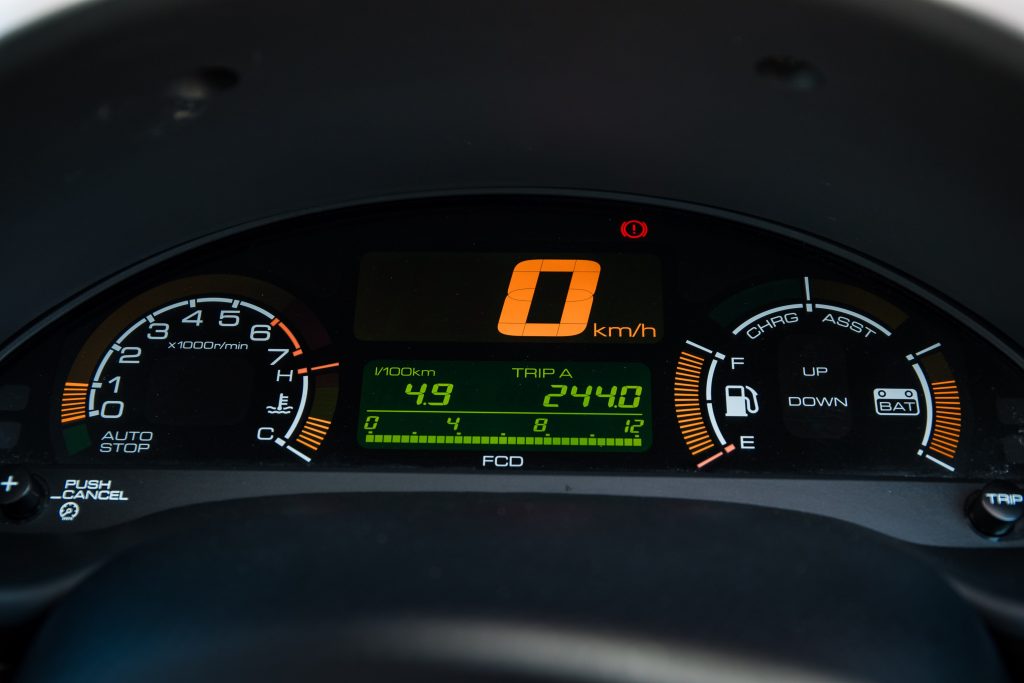 All this would be for nought though were the Insight not a genuine giggle to drive. A low-slung seating position, quick steering and relatively firm suspension gave it an agile feel, and a typically snappy Honda gearchange meant keeping that tiny triple singing was a laugh too. You'd never call it fast, but it felt like it sometimes, and that matters more to me.
The Insight may never be more relevant, either. It's unfortunately easy to foresee a time in the coming years when combustion-powered entertainment will carry the social stigma of smoking, with your children in the car and the windows shut, but the Insight's unthreatening lines and real-world fuel economy that two decades on still betters any non-plugin car shroud a car that's also fun to drive and as easy to maintain as any other car with its roots in the 1990s. Like any good classic, you'll also find a strong cult following, if you fancy making your Insight even more economical, or a whole lot faster…