'Well, look happy you stupid b******s! We won, didn't we?' Not words you'd imagine tripping off Harry Kane's lips last Sunday at Wembley, perhaps, but 52 years ago it was the rallying cry used by The Italian Job's Charlie Croker as he led a band of crims, masquerading as fans from an England vs Italy football game, towards a booty of gold bullion in the streets of Turin.
Few films are packed so full of quotable lines ('You're only supposed to blow the bloody doors off'), catchy songs ('Getta Bloomin' Move On') and memorable car stunts (Minis leaping across factory roofs) as Michael Deeley's classic 1969 heist caper, starring Michael Caine, Benny Hill and Raf Vallone.
The script has Croker (Caine) as the roguish leader of a London gang, just released from prison and all set to pinch $4 million worth of gold bullion gifted to Fiat by the Chinese as a down payment on a new car factory. The core of Croker's plan, though, has been crafted by Roger Beckerman (Rossano Brazzi), who meets his untimely end after one of the most atmospheric movie openers, navigating his orange Lamborghini Miura – in reality, a new customer car borrowed from Lamborghini for two days – up the Grand St. Bernard Pass, accompanied by Quincy Jones's On Days Like These.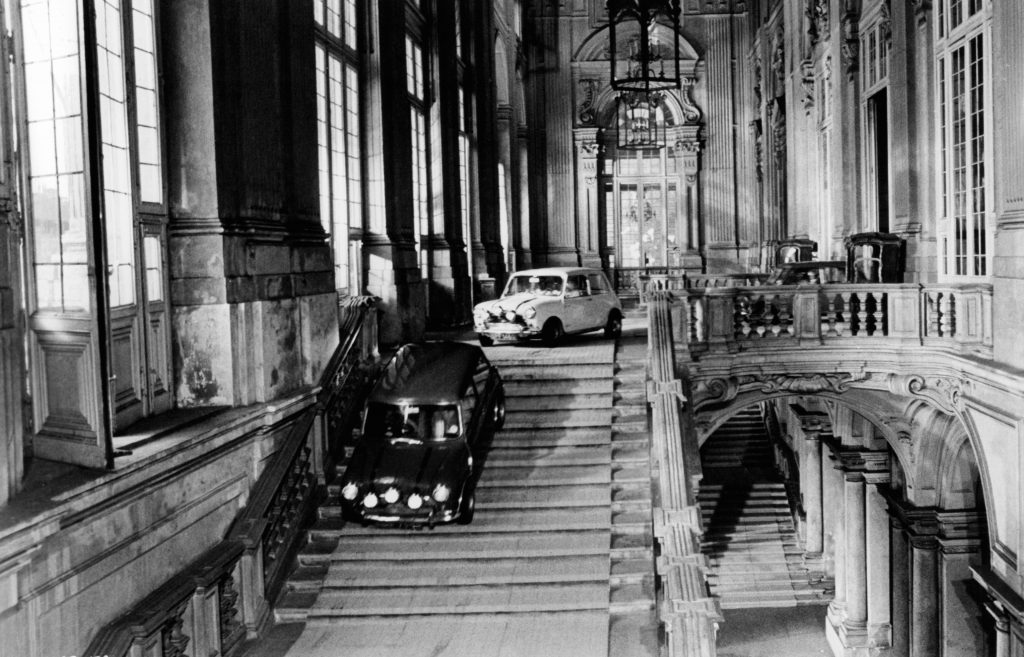 And when it meets its demise in La Thuile Tunnel against the shovel of a Caterpillar bulldozer? Paramount bought a written-off Miura of the same colour from the factory, which is what you actually see tumbling down a valley at the behest of Mafia boss, Signor Altabani (Ralf Vallone).
As anyone who's watched it will well know, the high-end car destruction doesn't end there. After Croker and his convoy make their way to Turin, they're stopped by the Mafia on a lonely mountain pass. 'Six weeks ago, a friend of yours met with an accident on this very road… let me show you how,' says Altabani. Nowadays, you have to shield your eyes as the claws of a digger set to work on two Jaguar E-Types and an Aston Martin DB4 Convertible, but happily the Jags survived. And the Aston? Two were used, one of which was rigged with explosives meant to ignite as the car was thrown down a valley-side. But they went off prematurely, meaning that a lightly disguised Lancia Flaminia Convertible had to be deployed for the second attempt.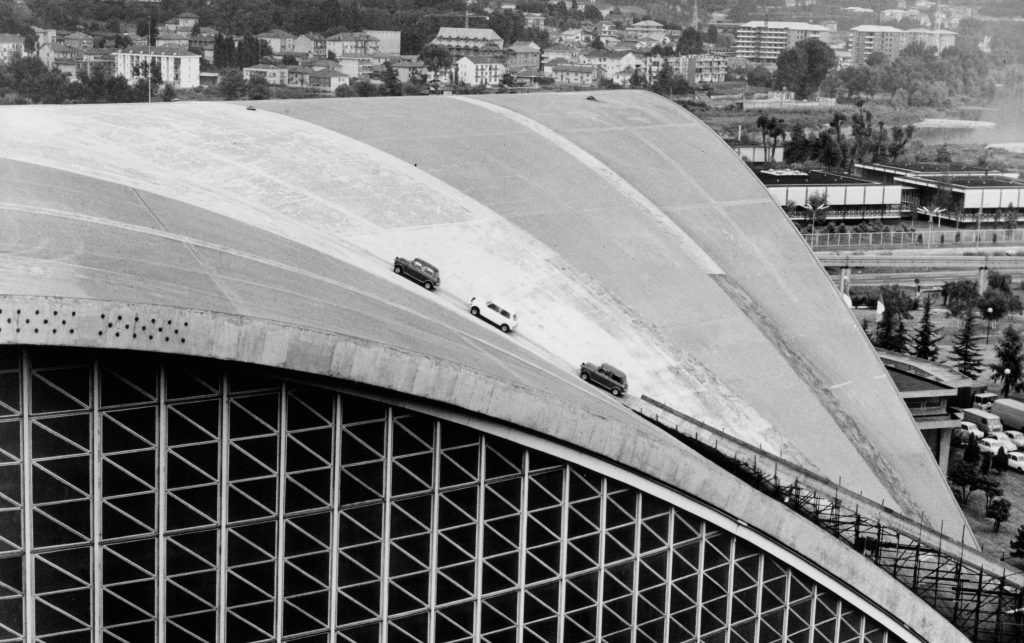 But it's the red, white and blue Minis that steal the show. "(We had) three complete cars and three in reserve," said the film's stunt supremo, Remy Julienne, when I interviewed him some years before his death last January. "The Minis were badly damaged during the stunts, but none were actually destroyed."
Incredibly, Mini-maker, BMC, wanted payment for the six Minis. In Matthew Field's 2019 book, The Self Preservation Society, Michael Deely said: "The Italian Job was a project tailor-made to make a movie star of the Mini…Astonishingly, BMC could not have cared less."
It should have, though. The sight of the three Minis leaping across Turin factory buildings was better than any TV ad, and today is something you'd only see through the prism of CGI. "The scene actually happened 15 metres up in the air at a vehicle speed of 110km/h (68mph) jumping a 24 metre (78 feet) gap," Julienne told me. "The Italian helpers wished us all farewell while touching their crucifixes… After the success, (director) Peter Collinson climbed on to the roof with his team carrying champagne to toast the event."
Which is just what Croker & Co. were doing in the film's final scenes, but not before the Minis were driven into the back of their Harrington-bodied Bedford getaway coach. Julienne again: "I nearly didn't do the film because (the producers) didn't think it would be possible to fit the three Minis into the bus without faking it. The Minis were driving at 120 km/h (75mph) and the bus at 80 km/h (50mph). Peter Collinson himself played the part of the man who guided the Minis into the coach. The cars passed just a few centimetres from his legs!"
But as we all know, crime doesn't pay, and after jettisoning the three Minis (all junkers) along an Alpine pass, coach driver Big William takes his eyes off the road a second too long, leaving the Harrington perched precariously over a ravine. The final interior was shot in Twickenham Studios, and one has to wonder if Paramount had a sequel in mind when Caine's last line was: "Hang on a minute, lads. I've got a great idea…".
Read more
Hagerty UK's Italian Job tribute film will blow your doors off
The Blues Brothers: How John Landis choreographed chaos and destruction on a blockbuster scale
Missing in action: Tom Cotter meets a Mini Cooper that was lost for five years | Barn Find Hunter