To mark the 60th anniversary of the Jaguar E-type, which was revealed to the media on the 15 March, 1961, Hagerty asks two writers to debate the place of the E-Type in our national psyche. And for further reading, we remember the last-minute change of plan ahead of its debut at the Geneva motor show. Also find out how Jaguar Classic will build you a bespoke Series 1; or take a moment to study the latest Hagerty analysis of E-Type values.
Andrew English – "Its deficiencies have been forgotten"
Andrew English has been writing about cars for more than three decades. He is a European Car of the Year judge, motoring correspondent for The Telegraph, and has contributed to dozens of other publications.
While the E-Type is a remarkable machine, somehow its audacious parts don't add up to a stupefying whole. When you actually see an entire E-Type, it's almost too much, as if you're watching a magic show, but can see how all the tricks are done. Malcolm Sayer wasn't a designer; he was an aerodynamicist. He saw the E-Type as a wind-cheating mathematical puzzle, a solid object moving through space; I think his solution looks like a beached submarine. 
They say there's no bad angle on the E-Type, but think of those skinny Dunlop RS5s barely filling the wheel arches of the first drophead test car, 77 RW; it looks so out of proportion. By the time of the Series 3 models with their blousy V12s and slushboxes, the E-Type looked like one of Bertie Wooster's aunts: overweight and over adorned.
And did Enzo Ferrari really say the E-Type was "the most beautiful car ever made"? Did he really? In 35 years of motoring journalism, I've never found anyone who even danced with the man, who knew someone, who had heard him say it. 
But then I've never really understood the appeal of this big cat, although I seem to be on my own. Even back at its 1961 launch, 60 years ago today, journalists waxed lyrical. And over subsequent years there's been nothing but eulogy and panegyric for a car produced in such small numbers over such a short period – 72,518 in 15 years.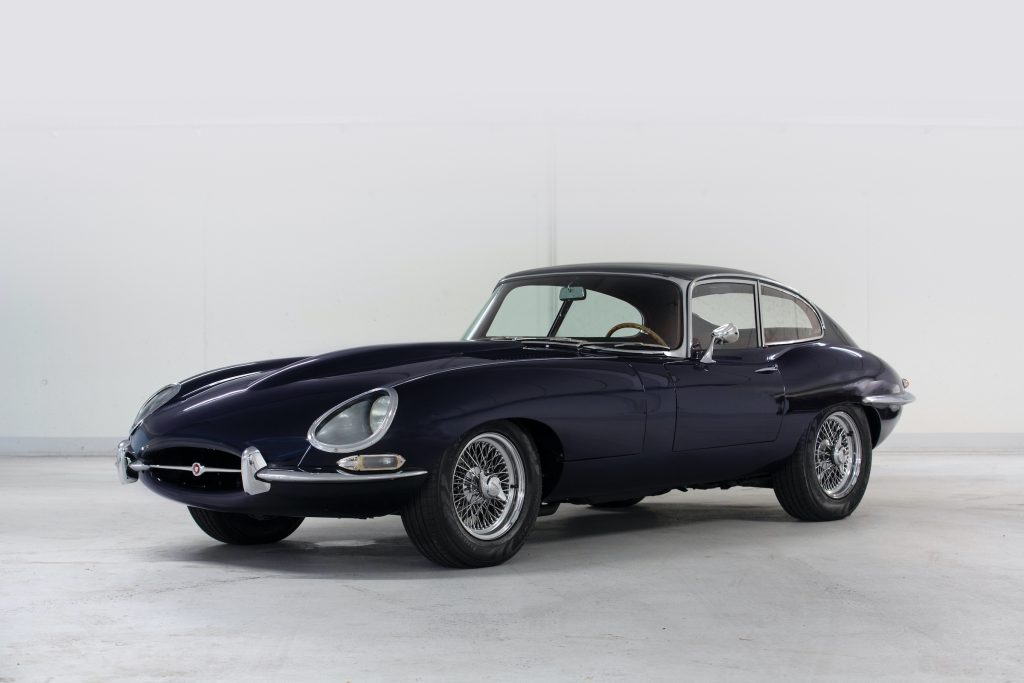 Wildly overhyped or deserving praise? While acknowledging the technical merit and wind-cheating properties of the E-Type (although it suffers lift at speed and is susceptible to cross winds), I tend toward the former. E-Type has become a parody of itself; the long-bonneted, blood-red sportscar, which spoof super-agent Austin Powers calls the 'Shaguar'. 
John Langley, my predecessor at The Daily Telegraph, was one of the very first journalists to test the E-Type. It was one of his first tests for the newspaper and he took it up to 149mph on the M1, what a day that must have been, especially on those Dunlops. He was a shrewd judge of cars and while the Jaguar impressed him, he wasn't totally blown away, pointing out some of the faults and writing that: "in years to come I am sure the deficiencies will be forgotten." 
Well, they have been, John. They've been expunged, cut out of history like Leon Trotsky from a picture of the Russian politburo. Those awful, uncomfortable seats, the terrible ventilation and the heat soak of the transmission tunnel, made it far from a luxurious grand tourer. The wide sills might have given some body stiffness (though E-Types still flexed) but made access and egress as ungainly as hedgehogs having sex. 
And what doesn't come across in those early road tests, either, is just how cramped it was. Norman Dewis, Jaguar's chief test driver, was tiny, Charles Bulmer, the editor of Motor magazine was far from lofty and Langley wasn't any giant, either. I knew all three and they all looked astonished when I pointed out that they had failed to point out back then that if you are near six-foot tall, you'll be driving an E-Type by looking over the windscreen. What's more the pedal box was tiny, so even if you wanted to help the dreadful Moss four-speed change a little by double-declutching, your ankle would be twisted up like an egg whisk in no time.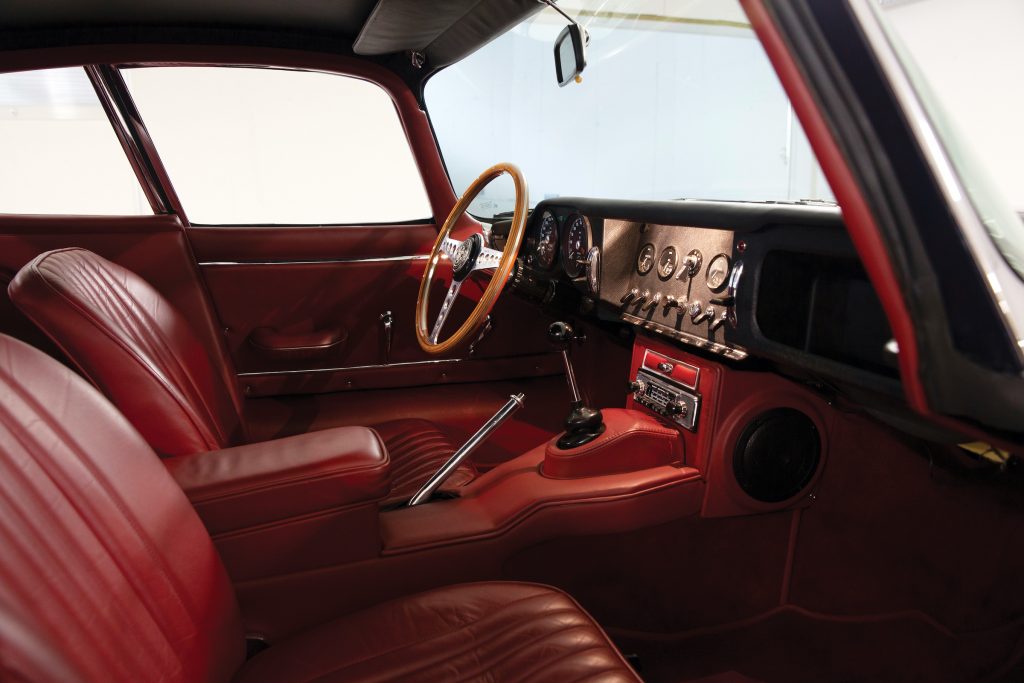 Yet on the outside it was so big. It's scarcely credible that the E-Type came out of a search for a new small Jaguar sports car back in the late Fifties. Even the 1.3-ton Series 1 was 4.5 metres long, 1.7m wide. Triumph's diminutive GT6 coupé (3.7 metres long and 1.45 metre wide) was nicknamed the poor-man's E-Type, but I wonder whether the E-Type shouldn't have been known as the fat-man's GT6. 
The low price was stunning of course. Motor magazine's test drophead E-Type (77 RW) was £2097 including purchase tax, which for a car capable of 0-60mph in 7.1sec and a whisker under 150mph (though Jaguar probably cheated on those early cars) was sensational, but as Stirling Moss once observed: "that made it great value, but not necessarily a great car". 
And even if it was staggeringly good value back then, it isn't now. With financial websites grandly pontificating on the investment value of an E-Type (or XKE as it was in the States), you know two things; first, that ship left port years ago and second, do you really want to own a car that hedge fund managers think is the cat's pyjamas? 
The E-Type might have been cool in the Sixties, but not as cool as the fashionable folk who drove them: George Harrison; Michelle Phillips of the Mamas and Papas; Britt Ekland; Simon Dee; George Best; even Tony Blackburn. E-Type was then and still is, a show off's car, inviting stares and comment. Personally, I prefer to tread a bit lighter than that. An E-Type isn't the secret of eternal youth as one leading journalist once suggested, and those who think it is are just a wee bit sad.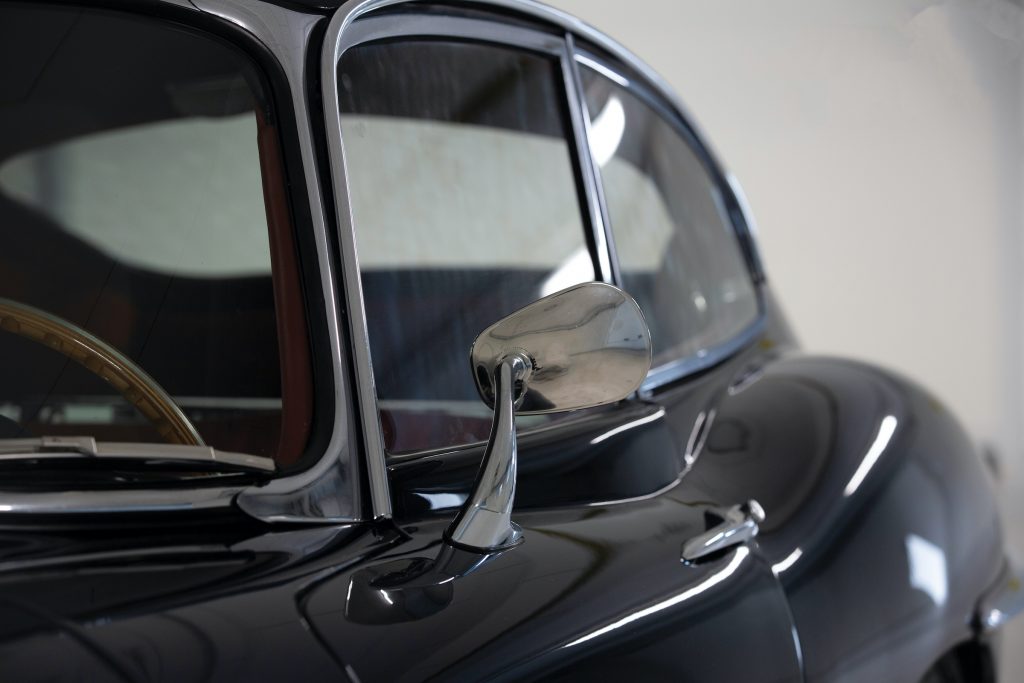 David Lillywhite – "Always better than I've remembered"
David Lillywhite has been writing about classic cars since 1992, contributing to titles such as Practical Classics and Classic cars. He was one of the founders of Octane magazine and is now Editorial Director at Magneto magazine.
Does it matter whether Enzo Ferrari ever said the E-Type was the most beautiful car ever made? What matters, surely, is what Enzo did after setting eyes on it, and I'd wager he would have stomped back to his engineers to give them a hard time about it. After all, in 1961 Ferraris were still leaf-sprung at the rear and hadn't long moved on from a transverse leaf spring set-up at the front. And they were hardly lightweights on their hefty ladder chassis. 
From Jaguar, here was a car at a fraction of the cost of a Ferrari or Aston, able to give the now-revered 250 GTO a run for its not inconsiderable lire on the track. Was it really capable of the 150mph that its legend was built around? In 1961 Autocar took the first production E-type coupé, 9600HP, to Belgium to try it, and just about topped 150mph. Was the car standard? Not entirely. It wore racing tyres, with the number plate painted onto the bonnet and the central grille bar and overriders removed, all to reduce drag and improve cooling. And as the press car, even if the engine was stock specification, it would almost certainly have been carefully blueprinted and set-up with extra care.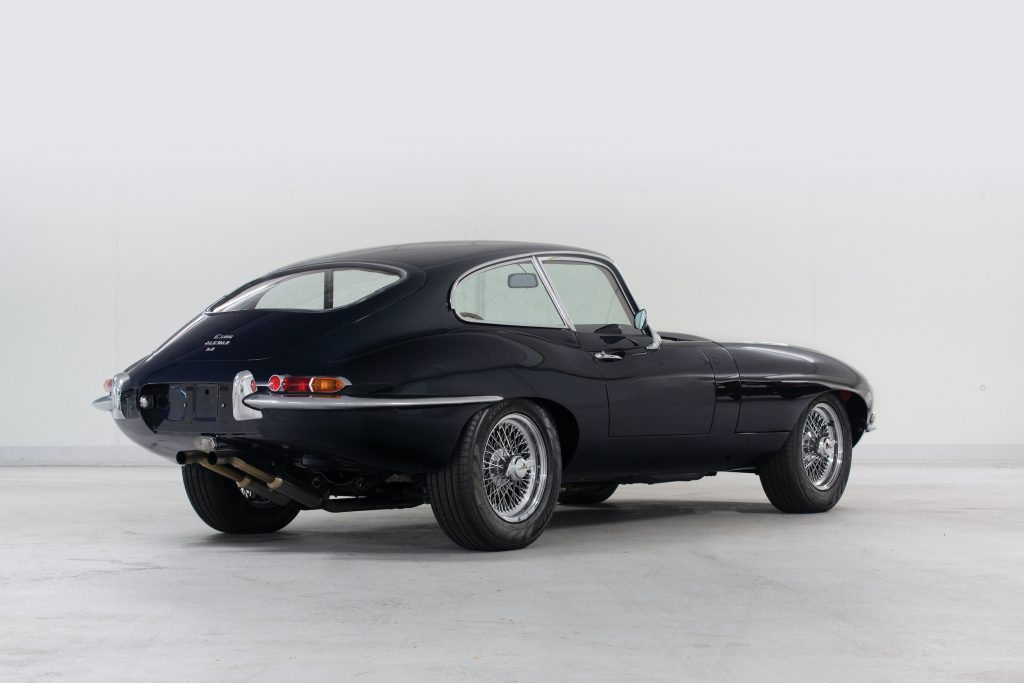 This has always intrigued car enthusiasts, so 20 years ago writer Andrew Frankel tried for 150mph in 9600HP on the bowl at Millbrook. On the first attempt the engine blew. Unfazed, owner Philip Porter had the engine rebuilt for a second attempt, enabling Andrew to achieve 147mph, which is roughly equivalent to 150mph on the flat considering the extra forces that a banked track exerts on a car.   
It's impressive though isn't it? A 1961 sports GT capable of topping 140mph without taking off, veering from side to side or disintegrating.
When I drive a Mk2 Jaguar I'm usually a little disappointed, mostly at the ride and the slow steering. When I drive an original Mini in traffic, I usually feel rather vulnerable. When I drive an Aston DB5 I wince at the weightiness of the controls. When I drive a Ferrari 250 the harsh ride occasionally intrudes on the thrill of the experience. And when I drive an E-Type, I always expect to be similarly let down in some small way, because here is a car that promises so much. And yet every single time I find that an E-Type is better than I've remembered. 
They feel remarkably modern for the time. The steering is a revelation compared with those of its contemporaries lumbered with a steering box rather than rack and pinion. There's no slack, no need to heave at the steering wheel to park it. An E-Type goes where you point it with more precision than any of its rivals. 
The ride, too, is so much better than other cars of an even vaguely sporting nature of the era. That independent rear suspension cushions the blows, just as it continued to do in the similarly-equipped luxury saloons that followed. And the engine? Oh, the engine! Sure, it's not a magical Maranello V12, but any straight-six engine is inherently smooth and the E-Type's XK unit is a delight. If that's not enough, well there's always the V12-engined Series 3 E-Type. It may not qualify as a sports car but does make for a great GT.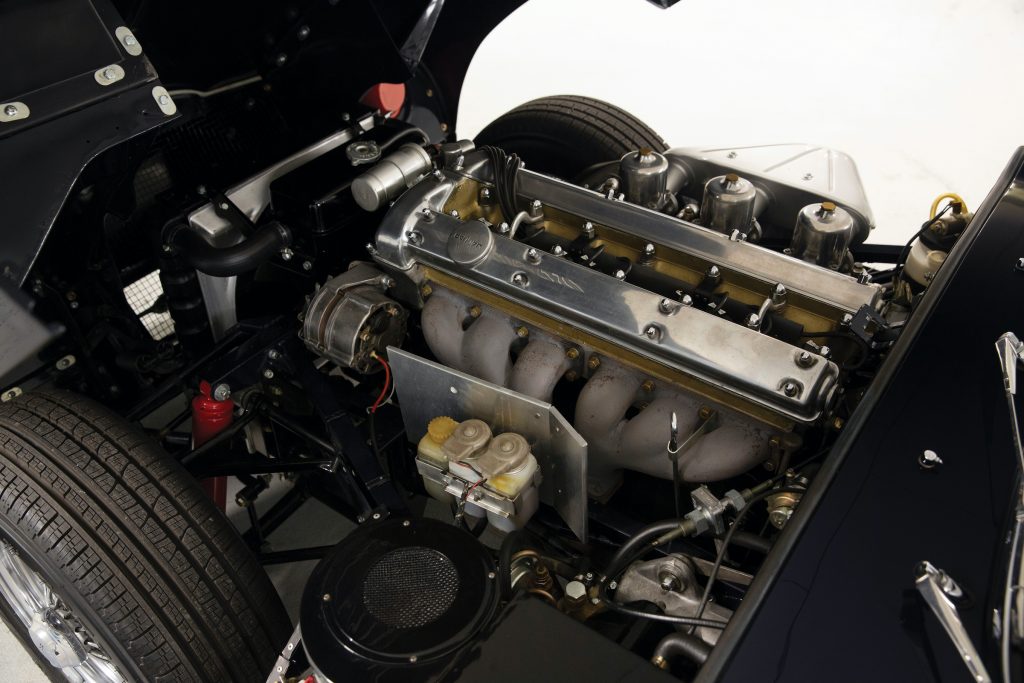 If I stand up tall I qualify as a skinny six-footer, and that does mean that those early flat-floor Series 1s are uncomfortable on long journeys, to say the least, and my head sticks up too high in a Roadster – though that's so often made worse by over-stuffed seats in older restorations. Nowadays, restorers acknowledge the problem and do all they can to lower the occupants in their seats. Anyway, I prefer coupés. 
In the same way, it's still perfectly acceptable to tweak the mechanical shortcomings of the E-Type. Look how revered Eagle is for doing just that. It makes no sense, for example, that Jaguar never changed the steering geometry when it swapped from crossply to radial tyres, but it does mean that there's considerable advantage to be had with simple upgrades. From geometry tweaks and uprated brakes to full air conditioning systems, there's almost no limit to what you can do. Still, I reckon that the best-driving E-Types come from Eagle, and Eagle sticks with the XK engine and usually keeps it on carburettors rather than modern fuel injection. Not everything has to be messed with. 
I've not mentioned how the E-Type looks have I? Well that's entirely subjective, and I'm willing to accept that the narrow track of the early cars is a little odd – but actually I find that appealing, like a slightly crooked nose or snaggle tooth on an otherwise beautiful face. Who needs absolute perfection anyway? 
You read their arguments – whose side are you on? Keep the debate going and have your say in the comments, below.