Motorsport is all about pushing boundaries. Whether it's the car's abilities or the limits of the rules, getting the best performance is often about teasing out fine margins.
The trouble is, those fine margins can cost a small fortune. In almost any discipline you care to mention, if you want to go faster, you either need to get some costly coaching in race craft or spend a wedge of cash on upgrades or, indeed, a different car.
How much is your car to insure? Find out in four easy steps.
Get a quote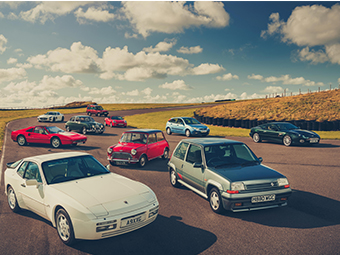 So it is in hillclimbing. If I wanted to compete in my chosen form of motor sport with, say, an historic MG Midget, I'd probably have to pay four times what I do for my current chariot of choice – a 1972 Sylva Leader.
I'm by no means the only competitor pulling up to the startline who has twigged this. Older kit cars are now finding a following with those in classic motorsport because you don't have to remortgage the house or sell the family silver to afford them, and they're surprisingly competitive.
While the mere mention of kit cars is enough to set some car enthusiasts bristling, these self-build cars have been around since the 1950s. Many early kit cars developed from a driver's desire to compete in club racing and, often based on Austin or Ford components, they offered a cheap, simple route into motorsport. Several respected companies rose from these foundations, notably Ginetta and Lotus. While the cars from those marques are now revered and welcomed in classic racing paddocks everywhere, with prices to match, there are more affordable routes in historic competition thanks to kit cars.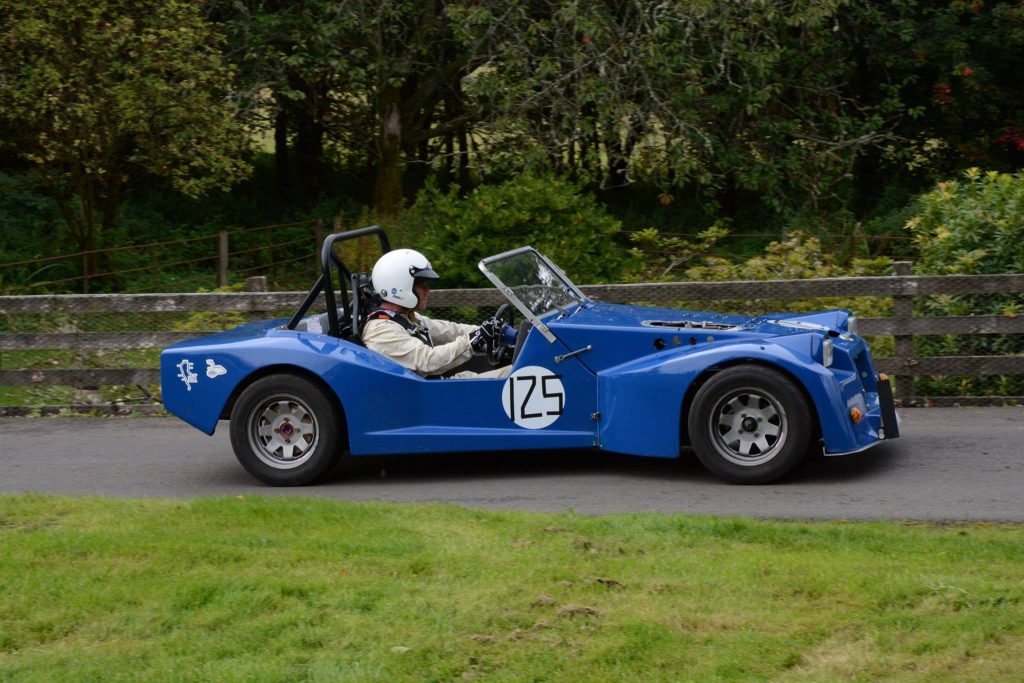 The obvious path is to find a kit that was built in the period that suits the class you want to compete in. As most kits were made with glassfibre bodies, there are a reasonable number of survivors from the 1950s and '60s, such as Ashley, Fairthorpe, and Rochdale cars. The engines were often chosen for their performance or tuning potential, which also makes them suitable for motorsport.
Another option is offered by a quirk of the registration process for kit cars. If your car was built using a single donor, it would generally retain the registration from the car that offered up the mechanical parts and avoid a non-age related Q-plate. In a similar way to many vintage specials being built long after the original period, there are kit cars eligible to compete due to the age of the components they were built from.
This is the peculiarity that allows my Sylva Leader to take part in an historic class of hillclimbing alongside Austin-Healeys, Lotus Elans and 7s, MG Midgets, Triumphs and TVRs among many others. It all comes down to this blue wedge of plastic being based on a 1972 Vauxhall Viva HC. When it was built, based on a kit from respected maker and Sylva founder Jeremy Phillips, all of the suspension, brakes, engine, gearbox, back axle, electrics, instruments and fuel system were lifted from the donor. As a result, it kept the original registration but the logbook was changed to show the new make and model.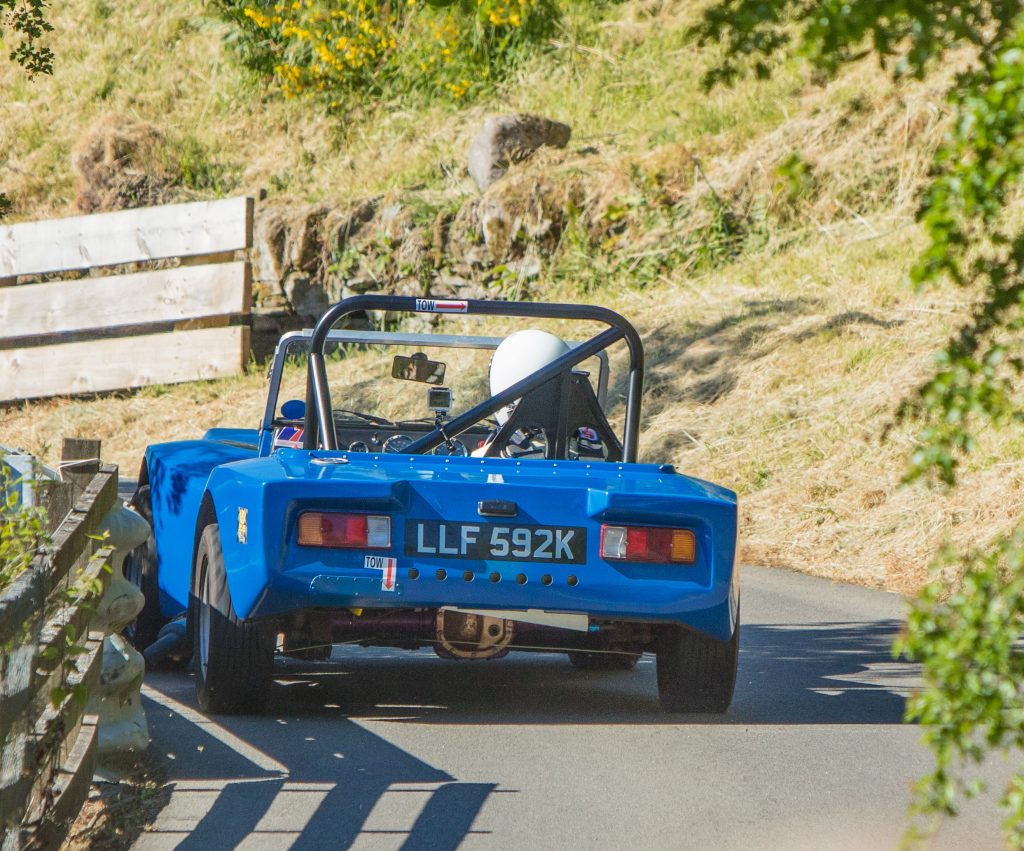 At some point, a 1600cc engine was fitted from a Ford Escort Mk1, which is in keeping with the age of the car. This engine offers a good deal more power and performance than the original Vauxhall 1256cc motor and makes the Sylva quick enough to be fun and challenging on a twisty hillclimb.
When I bought the Sylva for £2300 in 2014, the engine was running on motorcycle carburettors from a Honda Fireblade. To put it in line with its classic competitors, it now has twin Weber 40DCOE carbs, which were £300 from a friend. I spent a further £400 having them rebuilt and fitted. The only other changes have been to fit a more substantial and taller roll bar for safety, costing £700, along with a modern high-back seat and four-point belts which together raided a further £400 from the racing fund.
Apart from routine maintenance costs and premium grade fuel, the only other major expenses have been tyres and entry fees. The Nankang NS-2R tyres are a good balance between on-road use and racing grip, though I'll be moving towards stickier Toyo R888 rubber soon for about £400 fitted. Entry fees vary between events, but they work out at around £150 for a weekend's competition and typically I'll enter four events per year. In all, I reckon around £1200 per year to run and compete in the car.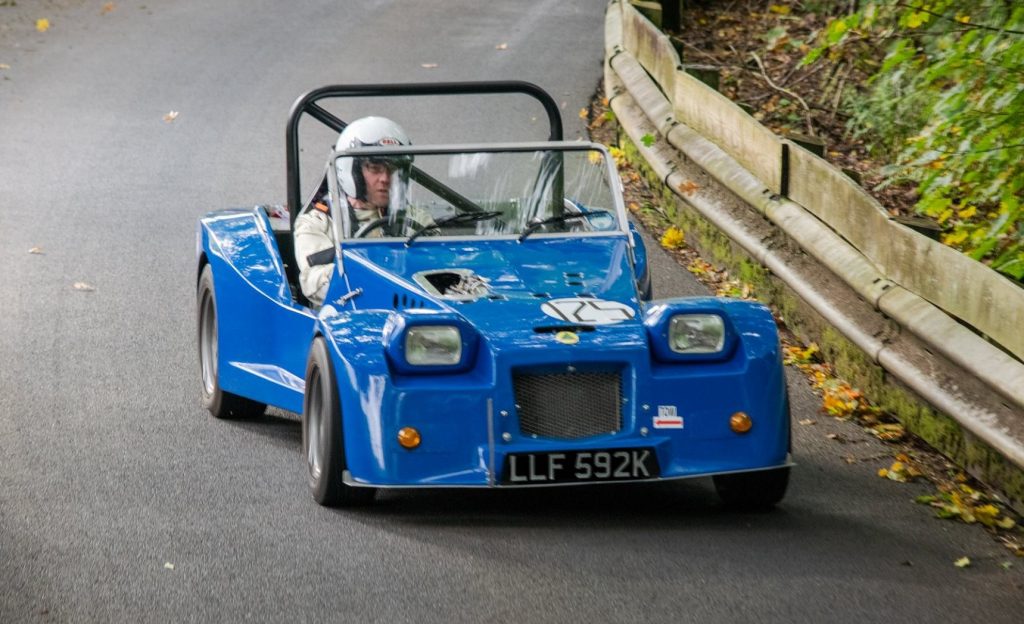 Initially, I was concerned other competitors would object to an old kit car in their ranks, but everyone has been very welcoming. The feeling is the car keeps within the spirit and rules of the class, so I get to race with like-minded enthusiasts. Closest on performance so far has been a Lotus 7 S4, which led to a very friendly duel with the Lotus' owner as we traded times on the results sheets.
To get to the start line in a car with similar performance would cost multiples of what I've spent on the Sylva. This cost-effectiveness is not only financially liberating but also means I'm more inclined to push the car to its limits. And that, after all, is what motorsport is all about.
Read more
BIY: 10 great classic kit cars
A beginner's guide to road rallying
These boots were made for racing