Mitsubishi Motors is gearing up to leave Britain and is selling off its fleet of 14 desirable heritage cars at auction – before its own Brexit in the autumn.
The Japanese company says it will continue to support the 400,000 Mitsubishi owners in the UK with aftersales and servicing, but anyone wanting to buy a new model will be out of luck in a few months. Despite its plug-in hybrid Outlander PHEV being a surprise hit, thanks mainly to tax incentives, Mitsubishi has struggled for some years in the UK with sales of 9076 cars – just over half a per cent market share in 2020.
How much is your car to insure? Find out in four easy steps.
Get a quote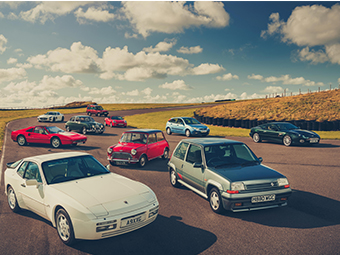 Fans of the brand are now being offered the opportunity to buy a piece of history as it sells of its fleet of heritage vehicles. Highlights of the sale, which will run on autoauction.co.uk through April, include two of the earliest Mitsubishis sold in Britain. Here are eight that caught our attention.
1974 Colt Lancer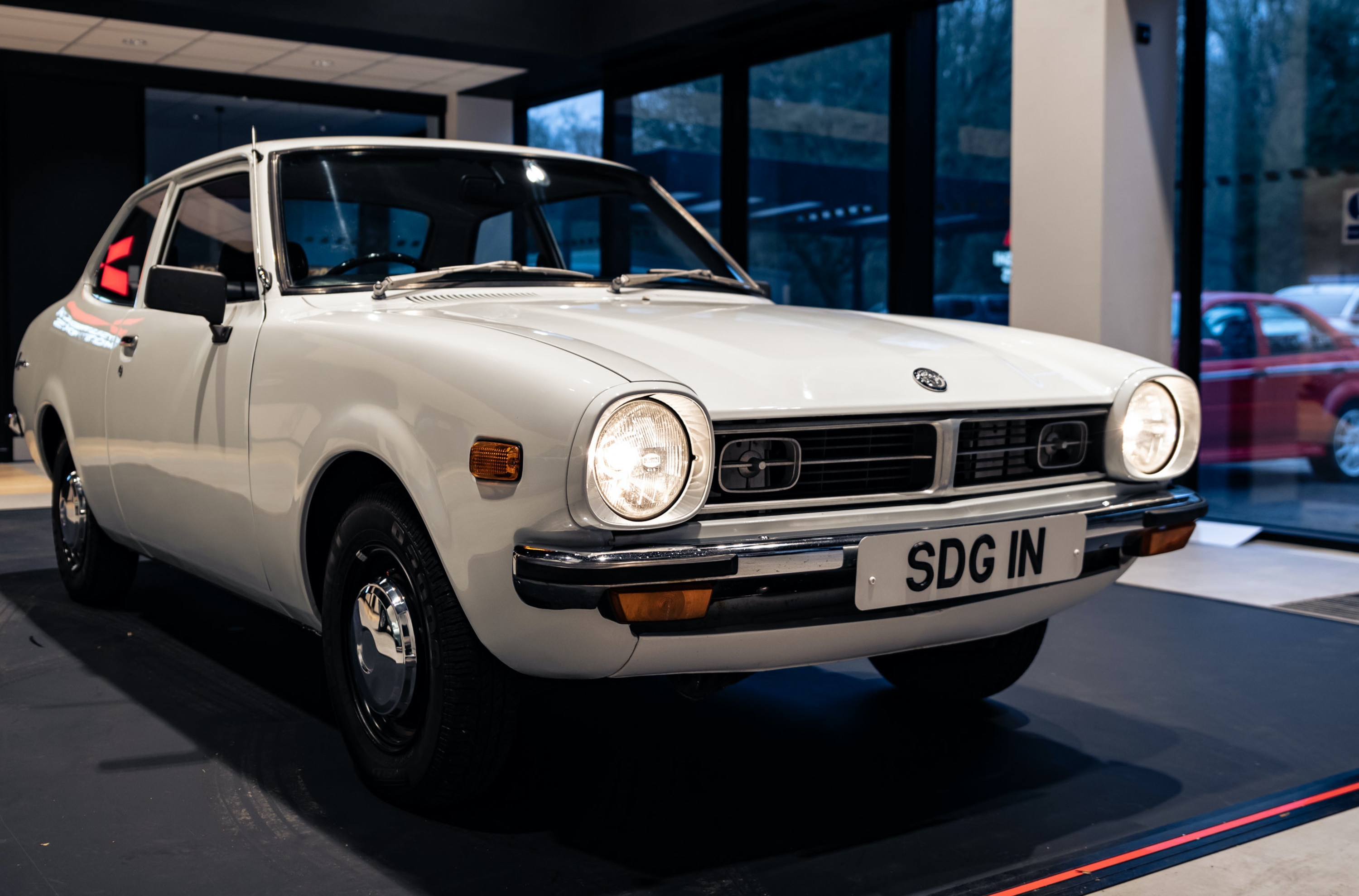 Mitsubishi built its first car in 1917 (and there's a scale model of that car also offered in the auction) but Mitsubishi Motors was set up in 1970, and four years later the Colt Car Company, Mitsubishi's UK importer, brought its first car into the country. This 1974 Lancer was the first Mitsubishi ever registered in the UK and was displayed on the brand's stand at the 1974 British Motor Show. It's a two-door Lancer 1400, good for 92bhp – more than an Escort Mexico from the same year.
1974 Colt Galant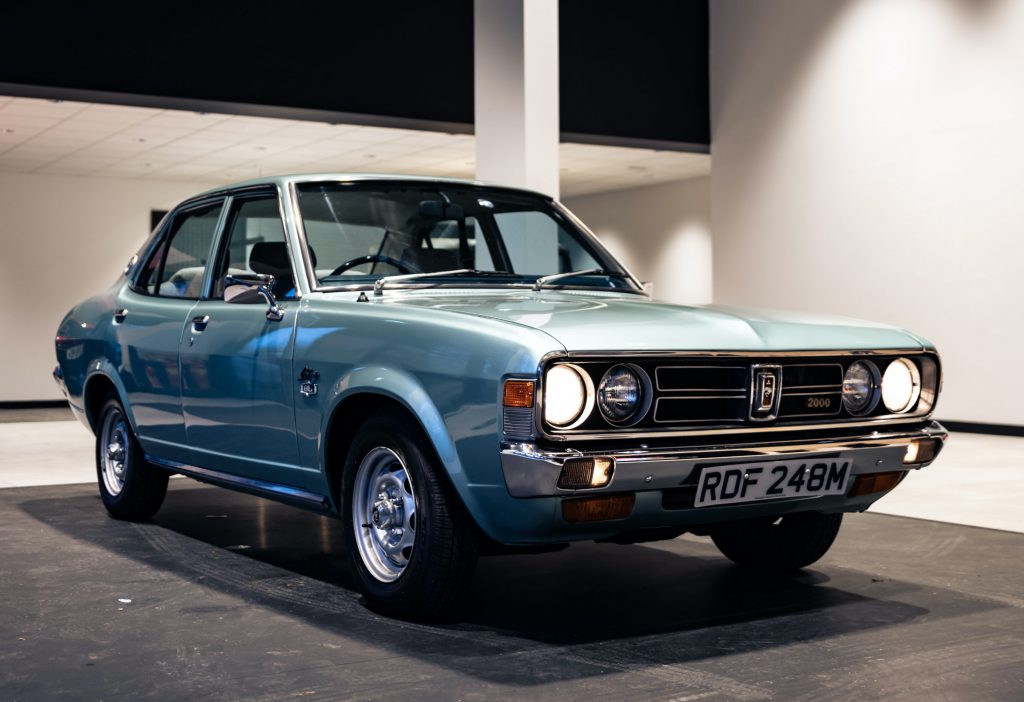 Another car offered soon after Mitsubishi first landed in the UK, it's easy to see the family resemblance between the Lancer and the Galant. This car is actually an early second-generation Galant (the first gen debuted in 1969) and in contrast to the Lancer was the range-topping model – a 2000 GL with a 115bhp 2-litre. This particular car is a saloon, though two-door coupé and five-door estates were also available.
1983 Mitsubishi Jeep CJ-3B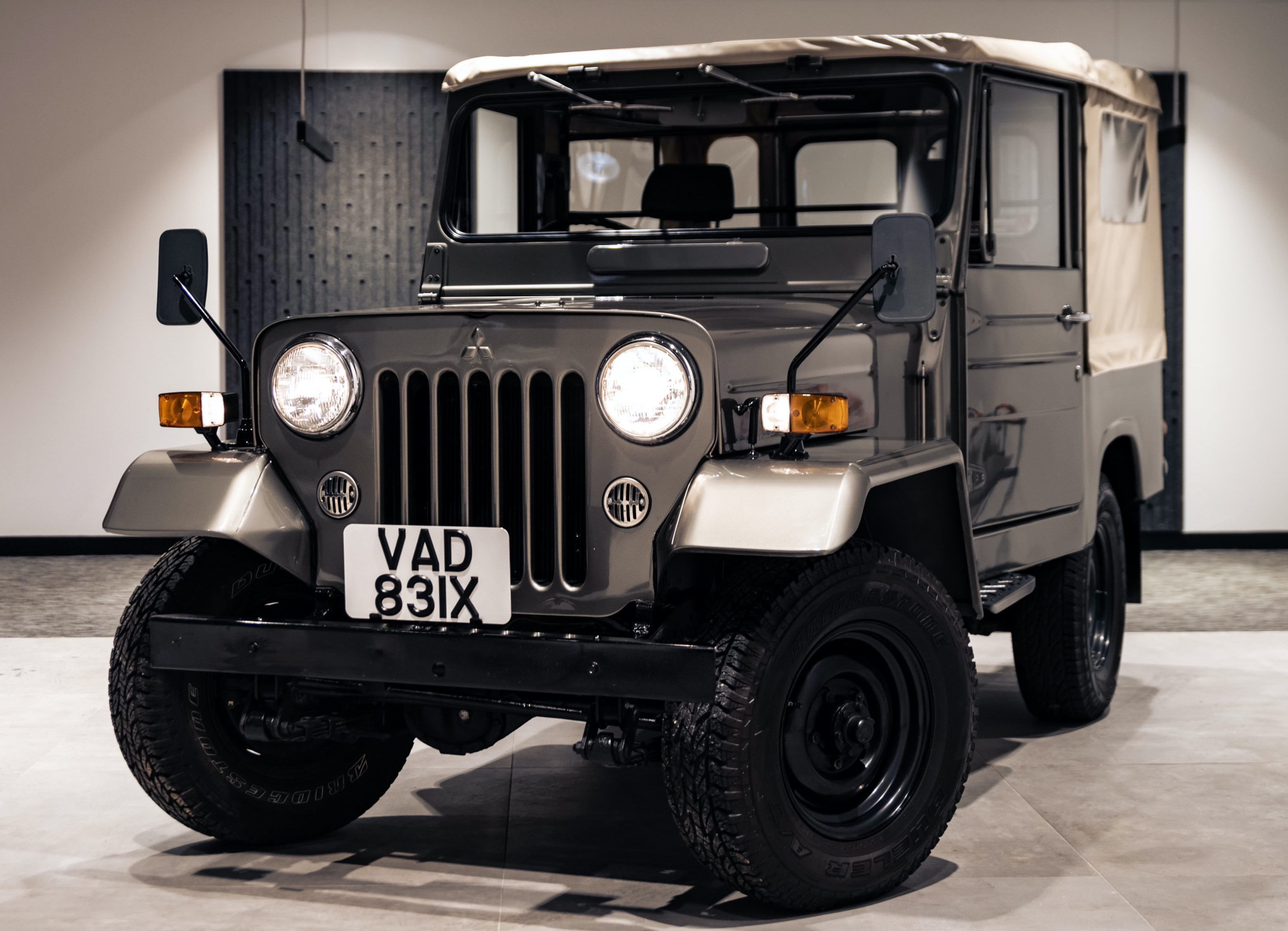 Many early Japanese cars were licensed versions of cars offered elsewhere, and this Mitsubishi Jeep – as the name suggests – is no exception. Mitsubishi actually started building Jeeps under license from the Willys Company in the US from 1953, but this model hails from 1979, and is listed as a 1983 as that's when it was registered in the UK. Only eight were imported.
1987 Mitsubishi Shogun Mk1 SWB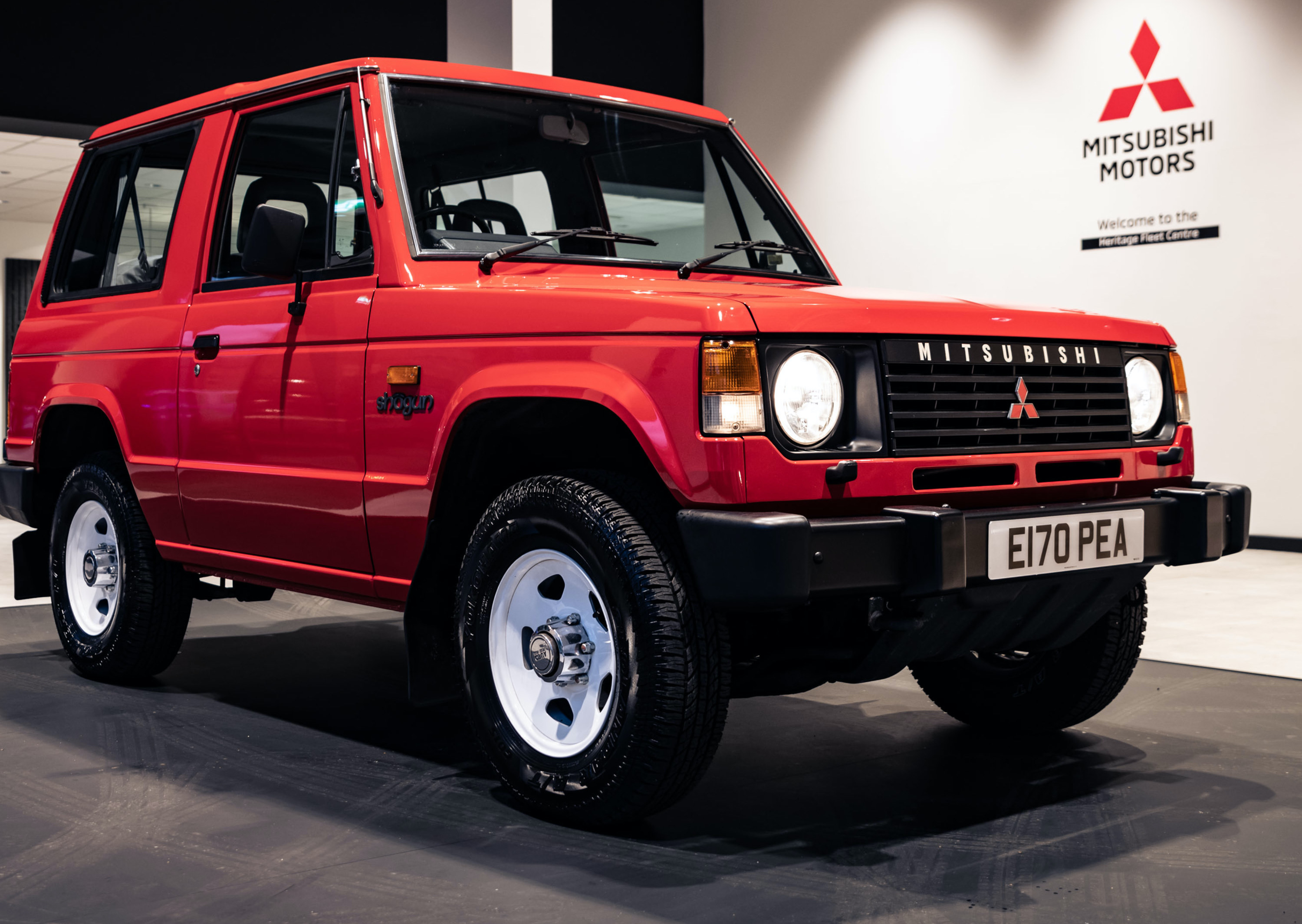 If you're not familiar with Mitsubishi's Jeeps, then you'll surely have heard of the Shogun. A stalwart of the Japanese brand's range, the Shogun debuted in 1982, and this particular car, still a first-generation model, was registered in the UK in 1987. It packs a 2.6-litre inline four and naturally, four-wheel drive, and was only added to the fleet in 2018.
1988 Mitsubishi Starion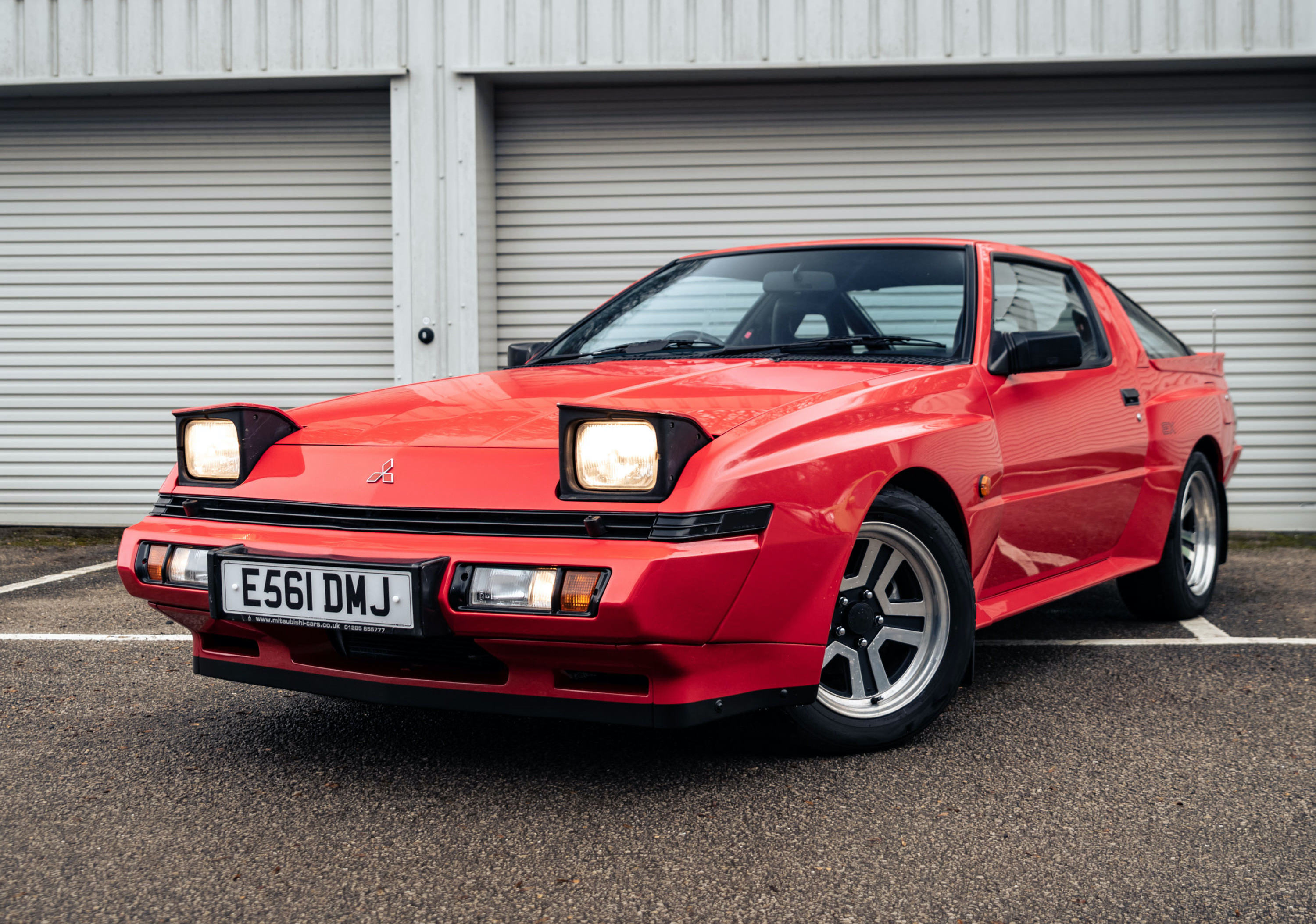 Mitsubishi's sports cars are often overlooked in favour of the brand's Lancer Evolution homologation specials, but when you see the box-arched, wedge-shaped styling of the Starion that's rather a shame. Mitsubishi UK's 1988 Starion Turbo has to be one of the highlights of the auction, having recently enjoyed an engine overhaul and turbo rebuild.
1989 Mitsubishi Galant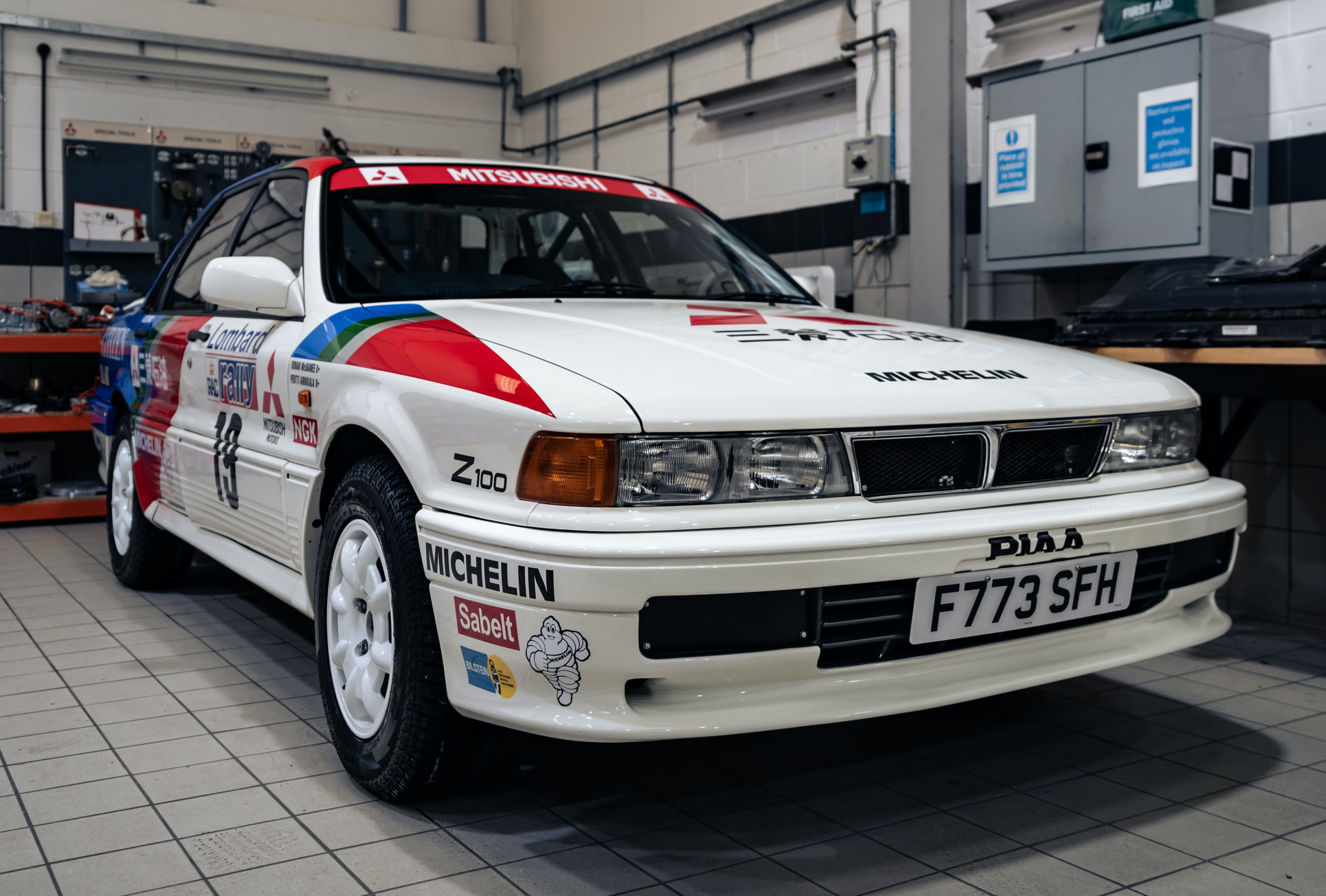 Another relatively recent addition to Mitsubishi's fleet, this distinctive rally-prepared Galant was built in period as a replica of Pentti Airikkala's Group A machine, campaigned in the 1989 Lombard RAC Rally. Dry-stored from 2003 until 2017 it was then bought by Mitsubishi UK and refreshed to the condition you see here.
1992 Mitsubishi 3000GT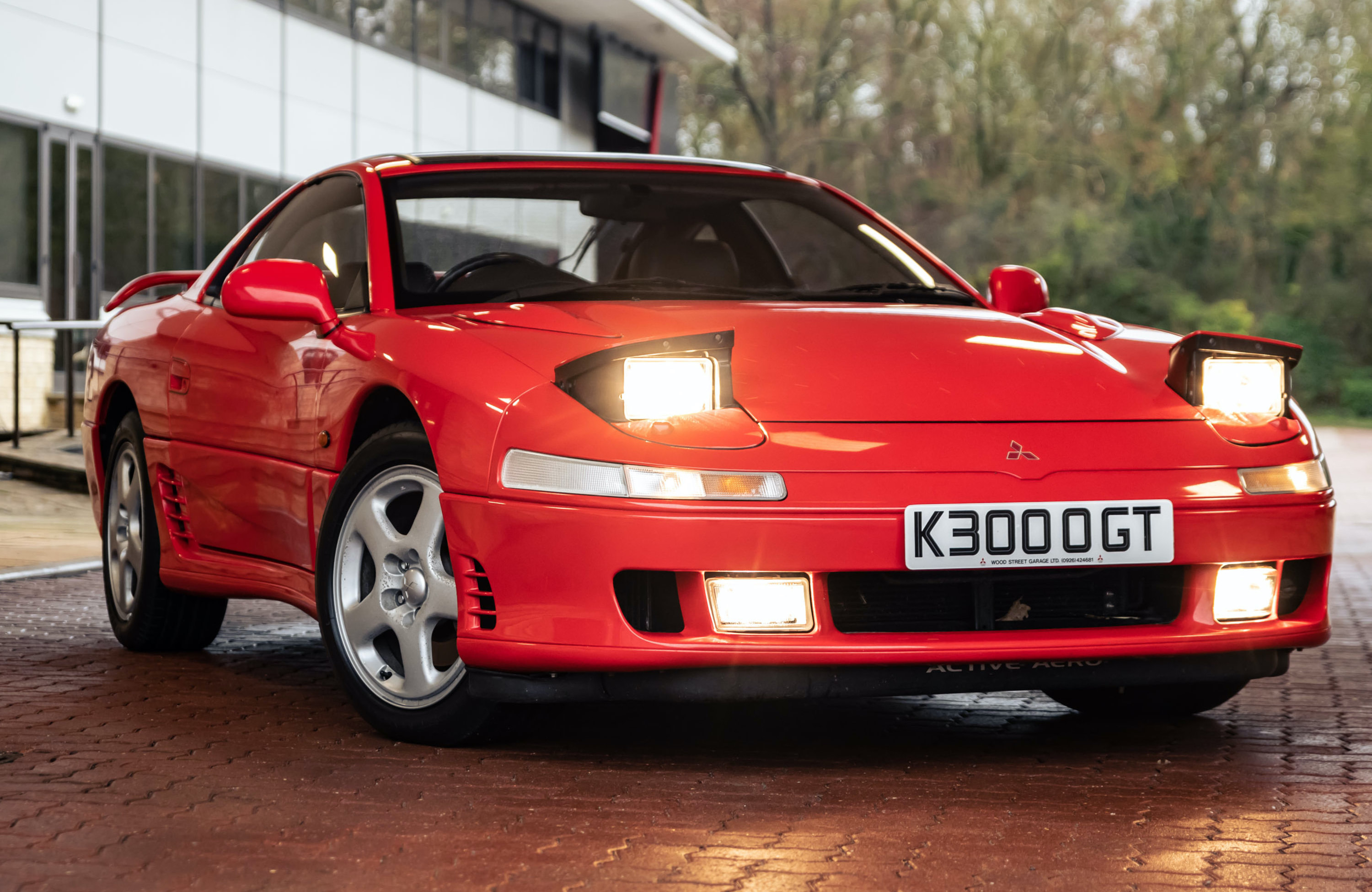 Here's a Japanese sports car that is frequently overlooked. The 3000GT didn't quite wow the press in the same way as its contemporaries but the condition of this UK car is sure to attract fans; it's rare that clean examples appear on the market. At just over 34,000 miles it's led a charmed life – and both its engine bay and cabin are as standard as you're likely to find.
2001 Mitsubishi Lancer Evo VI Tommi Mäkinen Edition
There are two later Mitsubishi Lancer Evolutions listed in the auction – a 2008 Evo IX FQ-360 and a 2015 Evo X FW-440 (if you're not familiar with Evo-speak, "FQ" means what you think it might), plus a group N rally car. But best of the bunch is the ultra-desirable Evo VI Tommi Mäkinen. A regular in media tests both in period and more recently, this one has done barely more than 10,000 miles – and has been signed by Tommi himself.