Sometimes, even the team at Hagerty that monitor the values of classic and enthusiast cars every day are caught out by how the market behaves.
Last week, I was asked by This is Money how much I thought a 2002 Volkswagen Golf GTI 25th Anniversary would sell for at Silverstone Auctions' Classic sale, on 31 July. Examples of this Mark 4 model with reasonable mileage of around 80,000 are advertised for close to £5000 and low mileage cars anything up to £9500.
How much is your car to insure? Find out in four easy steps.
Get a quote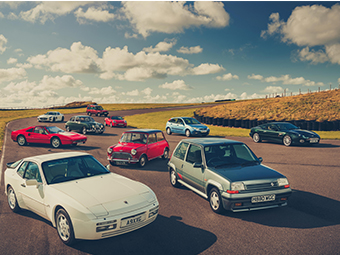 But this Golf GTI was something altogether different: it had just eight miles on the clock and had been recommissioned, including receiving its first pre-delivery inspection by a VW dealer. To all intents and purposes, it's a brand-new car. I suggested that £20,000 would be a good target but that if it exceeded our top value of a Mk I GTI – more than any other, the Golf that car collectors are setting aside – it would be having a very good day. How wrong I was.
Hagerty has watched the value of the original, first-generation Volkswagen Golf GTIs rise significantly over the last few years. Five years ago, the top Hagerty Price Guide value of a Mk I VW Golf 1.6 GTI was £15,800. Now, it is £27,900, a significant 76.6% increase.
We don't currently track the Mk4 Golf, but my estimate was based on the fact that this model has a strong following of enthusiasts, but tempered by the age-old problem of hyper-low mileage cars: what on earth do you do with them? Nevertheless, when the hammer fell on Saturday, the new buyer had paid an extraordinary £38,250.
Not shocked? What if I told you it is more than twice the car's price when it was launched in the UK? Back then, you could pay a Volkswagen £18,640 and drive off with a GTI 25th Anniversary.
Perhaps you're thinking, 'It's is a one-off – a fluke.'? Well, at the same auction, two other modern-classic cars of the '90s and noughties fetched similarly significant sums.
A 2000 Mitsubishi Lancer Evo VI Tommi Makinen Edition sold for £146,250 including costs, well over its pre-sale top estimate of £125,000.
As with the Golf GTI 25th Anniversary, that is an eyebrow-raising rise over what the Tommi Makinen Edition cost when new – £32,995. And it is a big jump over the previous high of £100,100, which was an example sold from Mitsubishi's UK heritage fleet, in May.
Like the Golf, the Lancer was special, in this case for being the first Tommi Makinen Edition of 50 to be sold in the UK. That may not seem a big deal, but to fanatics of a marque and collectors alike, the first one off the line and last one off the line, so to speak, often piques interest.
Hagerty recently reported on why homologation cars are flying high at the moment, but the market is moving fast. The Makinen Edition that sold in May had been signed by the man himself, and owned and maintained by Mitsubishi. The one offered last weekend by Silverstone Auctions was roughly the same mileage, not a 'works' maintained car, and not signed, and yet someone paid nearly half as much again for it.
It's not just cars of the noughties that are in hot demand. A 1991 20-valve Audi Ur-Quattro RR, which Hagerty suggested would sell for over £100,000, actually realised a whole lot more: a total of £163,125 including costs, nearly 72% over its pre-sale high estimate of £95,000.
The Quattro was another surprise. The previous record for a road-standard Ur-Quattro was £85,470 sold at Silverstone's partner organisation Classic Car Auctions back in March this year. The one sold last weekend nearly doubled that, and indeed the top Hagerty Price Guide value.
Gary Dunne, Sales Controller of Silverstone Auctions, identified why the Mitsubishi and Audi were so attractive to bidders. "Both of these cars are unrepeatable, best-of-breed and very special examples. The two cars have equally low, warranted mileage and are in completely immaculate condition. Likewise, they both have their unique provenance, the Ur-Quattro was the last to leave the factory, whilst the Mitsubishi Lancer is car one of just 50. These factors made for a significant amount of interest which resulted in serious buyers on the day – and as such the auction world record prices achieved."
Max Girardo, the founder of Girardo & Co and former Managing Director of RM Auctions, notes that there is a generational shift taking place in the market. "We have all been saying that there is more interest in the homologations specials. There is a generational element to the shift, in that the younger collectors can relate to these cars more easily than they can to an Austin Healey,for example."
He cautions that "…one sunny day does not necessarily make summer – in other words, a couple of very good results on the cars does not mean that they will all increase in value, however there is for sure a trend that is going in that direction." Ultimately, Girardo feels that the trend for higher prices for significant cars from the '90s and noughties will continue, but isn't expecting them to reach the heady heights of, say, an Aston Martin DB4s orFerrari 250 GTO. "Yes there is a trend in higher prices for these cars – and I believe that it will continue. Will they ever be multi-million dollar cars – no – but they will keep being appreciated."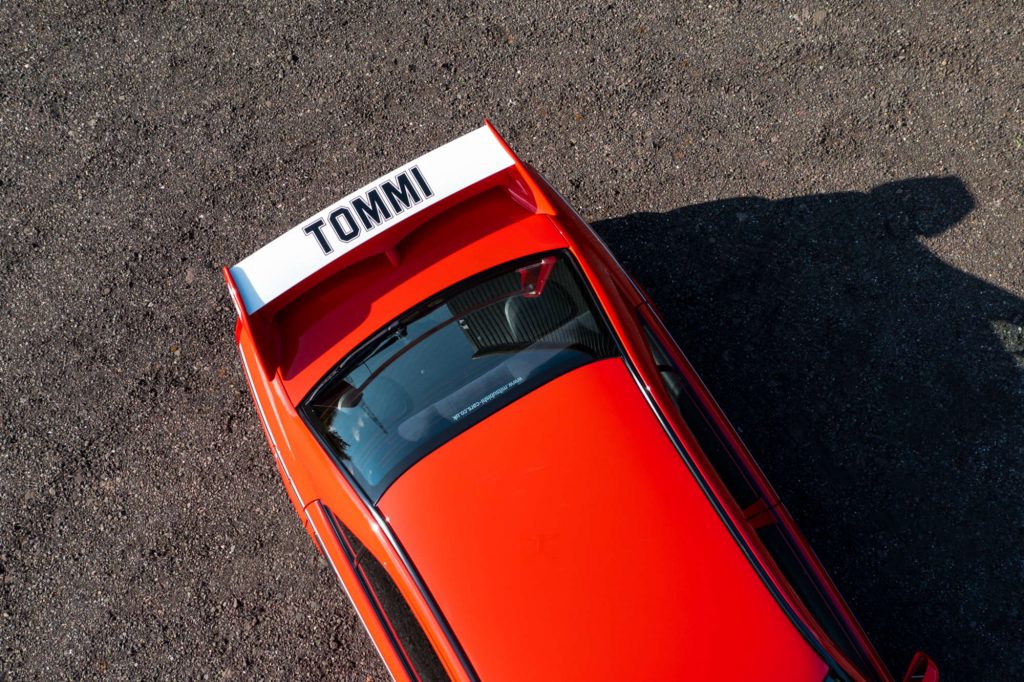 As the Hagerty Price Guide editor, I'm used to the odd sale exceeding our top value. Many have extraordinary provenance such as racing history or celebrity ownership. Others are the result of two or more very determined bidders finding themselves in the same sale room at the same time. This could have explained what happened on Saturday. The Quattro was initially a multi-way battle between commission bids, telephone, online and sale-room bidders, but it was the latter who triumphed to the delight of the crowd. For the Mitsubishi, it also came down to a telephone versus a sale-room bidder, but this time the phone buyer was successful. It was noted that the bidders for the Quattro were different to the bidders for the Lancer.
So, what's going on, and should we be concerned? When markets rise this fast, there is always a danger of overheating, but although this sale had three such events (and some other strong sales) it also had its fair share of cars that didn't reach the necessary level to sell: a Porsche 911 2.7 RS and a 911 (964) Turbo S 'Leichtbau' were two notable examples.
It is possible that these modern classics, especially homologation cars, are in a particular bubble that is experiencing growth that will prove to be unsustainable, but alternatively we could be seeing a changing of the guard where the money is now simply pursuing different vehicles. Hagerty has tracked buyers getting younger just as the cars they purchase are younger too.
Whatever happens, it remains a fascinating time to be watching the collectable car market.
Read more
A love letter to the JDM car scene
Fire up the pressure washer! Barn-find Audi Quattro is a restoration job for the brave
Tofu Tax? Toyota Corolla AE86 sells for £46,250