Big hair with highlights, huge mobile phones that only worked within the M25, Top Gun and some of the best music ever made: the 1980s and '90s were two decades that divide opinion. Were they actually that fabulous, or are we looking back at our youthful years with a sense of misguided nostalgia? For petrolheads though, one thing is beyond doubt: this was the era of some of the best motorsport ever seen.
During those two heady decades, crowds of up to 60,000 would cram in to circuits such as Donington and Brands Hatch to watch Group A touring cars go wheel to wheel and bumper to bumper, often taking sweepstakes on which car would end up on its roof. And fans of rallying had it good too, as they cheered on the likes of Colin McRae and Richard Burns during the 90s, as the pair put Britain at the top of the world stage once again.
How much is your car to insure? Find out in four easy steps.
Get a quote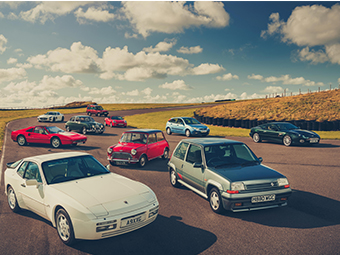 The regulations behind the popular race and rally series may have changed over the two decades that Hagerty now classes as the era of the 'Modern Classic' but one thing remained constant: for the most part, competition cars required a road-going version for homologation purposes.
This spawned cars that would have even Jeremy Clarkson going weak at the knees; they were single-minded, loud, didn't care what other people thought they looked like and had more wings than Buckingham palace.
And from tracking auction and private sales, as well as speaking with those in the car community, Hagerty can be confident that the 80s and 90s cars are back in fashion. The latest update of the Hagerty Price Guide – which empowers drivers with invaluable valuations of classic cars – shows that their attraction has translated directly into rising prices.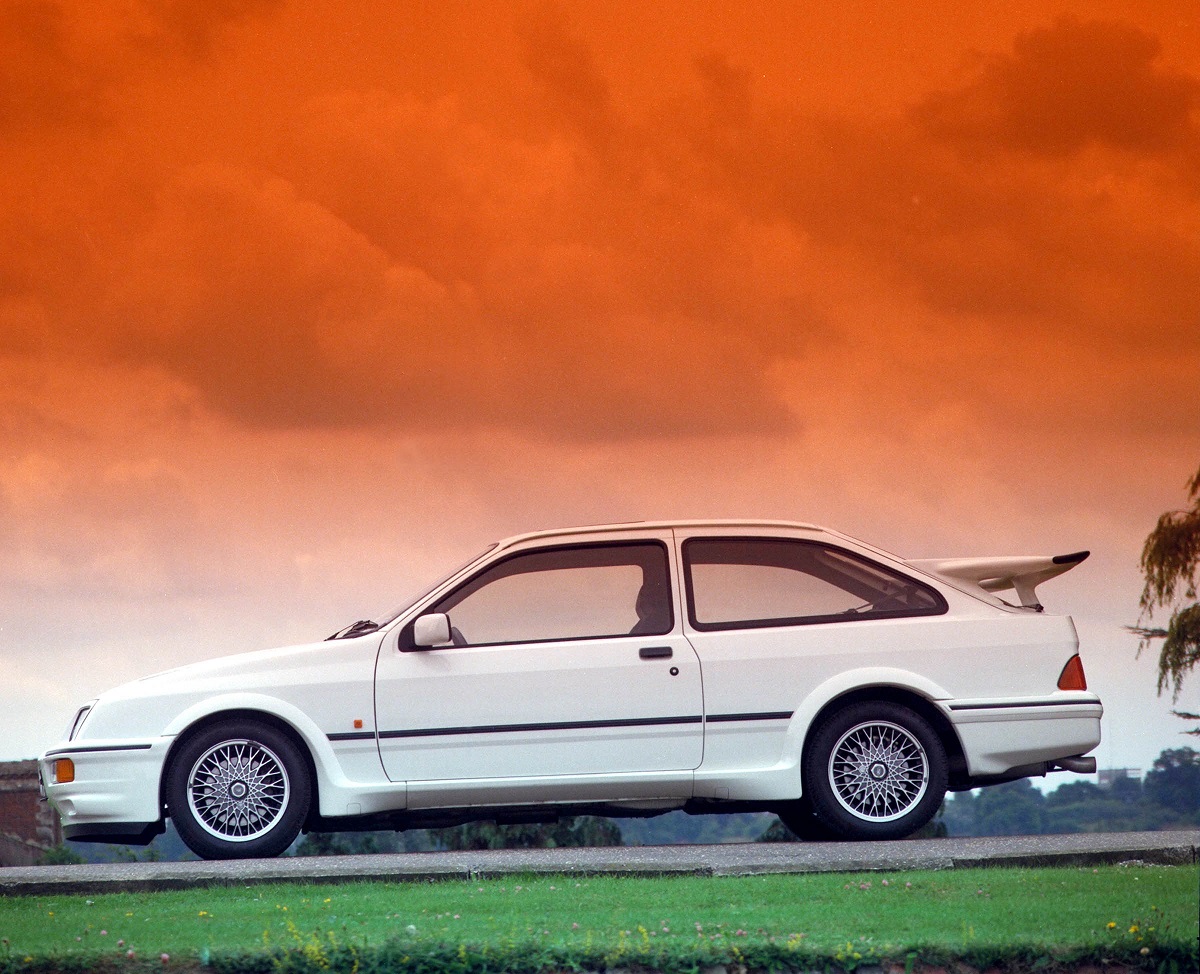 The Ford Sierra RS Cosworth, which burned rubber from 1986 and soon made a reputation for itself as the ultimate boy racer car of the era, is now racing up in value. In the past year, a good condition, original example has climbed by an average of £20,200, to £55,100.
That's not all, though. Because an unmodified 'Cossie' is rare, the best are now demanding significant prices: both Bonhams and Silverstone Auctions recently valued examples for £75,000. However, mint Cosworths have always achieved higher-than market prices, but it is the values achieved of less-special examples that has raised their average worth. In February, ACA sold a car that Hagerty condition-rated as #3 (or 'good') for £59,400 and this month the trend continued, with Morris Leslie selling a significantly modified and unoriginal car for £49,500.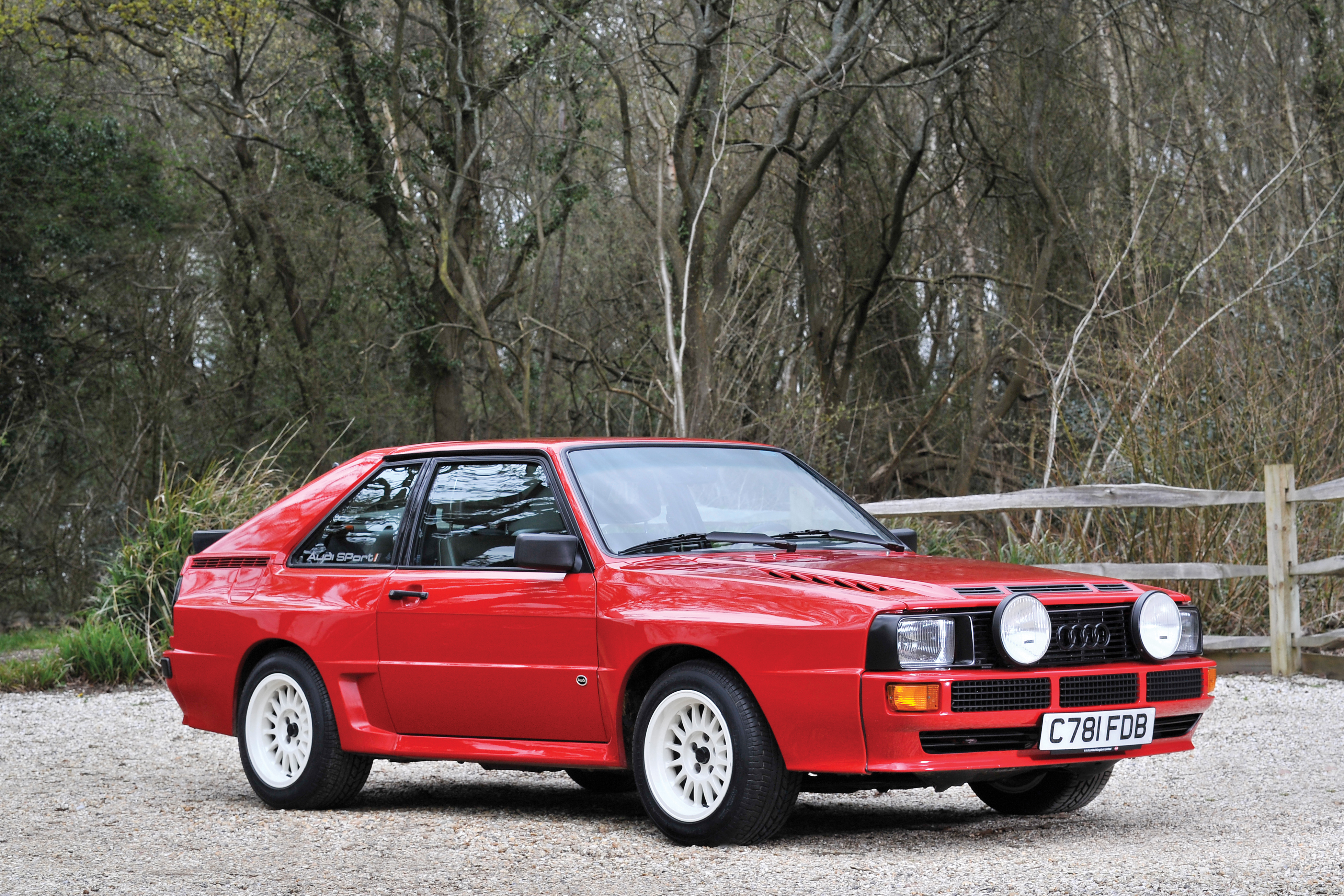 The Audi Quattro Sport is another significant riser in the Hagerty Price Guide. Just 12 months ago, an 'excellent' #2 example of this shortened, box-arched Group-B homologation special of which just over 200 were made had a value of £265,000. Today, Hagerty's value is £284,000 and the very top, 'concours' #1 examples are valued at up to £404,000. In early February, Artcurial sold a motorsport-prepared, ex- Race of Champions Sport Quattro S1 that Audi sold to French motorsport boss Olivier Quernel for a staggering €2.016m, more than twice its pre-sale low estimate.
Possibly one of slowest burners of the group has to be the Lancia Delta HF Integrale, the Italian family hatchback that was transformed into a world-beating rally car. Fifteen years ago, the end-of-the-line Evo II version had a top guide price of £7,500. Values increased over the next decade, with an 'excellent' #2 example at £40,300 by 2015. By late 2019, this had risen, but not by the same rate, to £50,200. But in the past year, values have increased to the point that the Hagerty Price Guide now values that model at £64,500 and with top, concours examples as high as £85,400. That valuation is now under review yet again: in the past few months, we've seen a number of sales at around our top level, including Evo IIs selling at an RM Sotheby's auction in London in October for £84,700, an online sale this March by Aguttes for €88,860 (£75,965) and an extraordinary $131,600 (£95,800) sale in Scottsdale in January.
Nick Whale, Managing Director of Silverstone Auctions says that in his experience, cars of the 1980s, 90s and noughties are very much in demand in the market place – and, encouragingly, that demand is being driven by the car enthusiast community.
"The Covid influence has been, in a way, quite positive," says Whale. "What it's meant is that the audience of real enthusiasts have been at home, by and large, and looking online and looking at what's out there, and the people who bought the cars who weren't real enthusiasts and have been gradually trying to get rid of them because they paid too much for them has led to plenty of transactions at realistic market values. If you're a real enthusiast and you love your car for what it is, it's great news because you don't want artificial influence on the market because it destabilises it."
But Whale caveats that, stressing you can't make generalisations about the cars of the 80s, 90s and noughties, because the market "has split into two". That division sees "the better cars making very much the stronger money and the more questionable cars being not desirable at all. It's a polarisation of the market. The market is saying, 'Give us your best cars and we're in the game' and that is because of the fact the market is enthusiast-led, whereas in around 2015, 2016, everybody and their dog was jumping in, from investors, speculators, whatever you want to call them."
Since then, the market began to experience a 'correction', says Whale, over the course of 2017 and 2018. Today, from what Whale sees of those buying cars through Silverstone Auctions, the audience is predominantly men in their late 40s, 50s and 60s who can now afford a car they once dreamed of owning.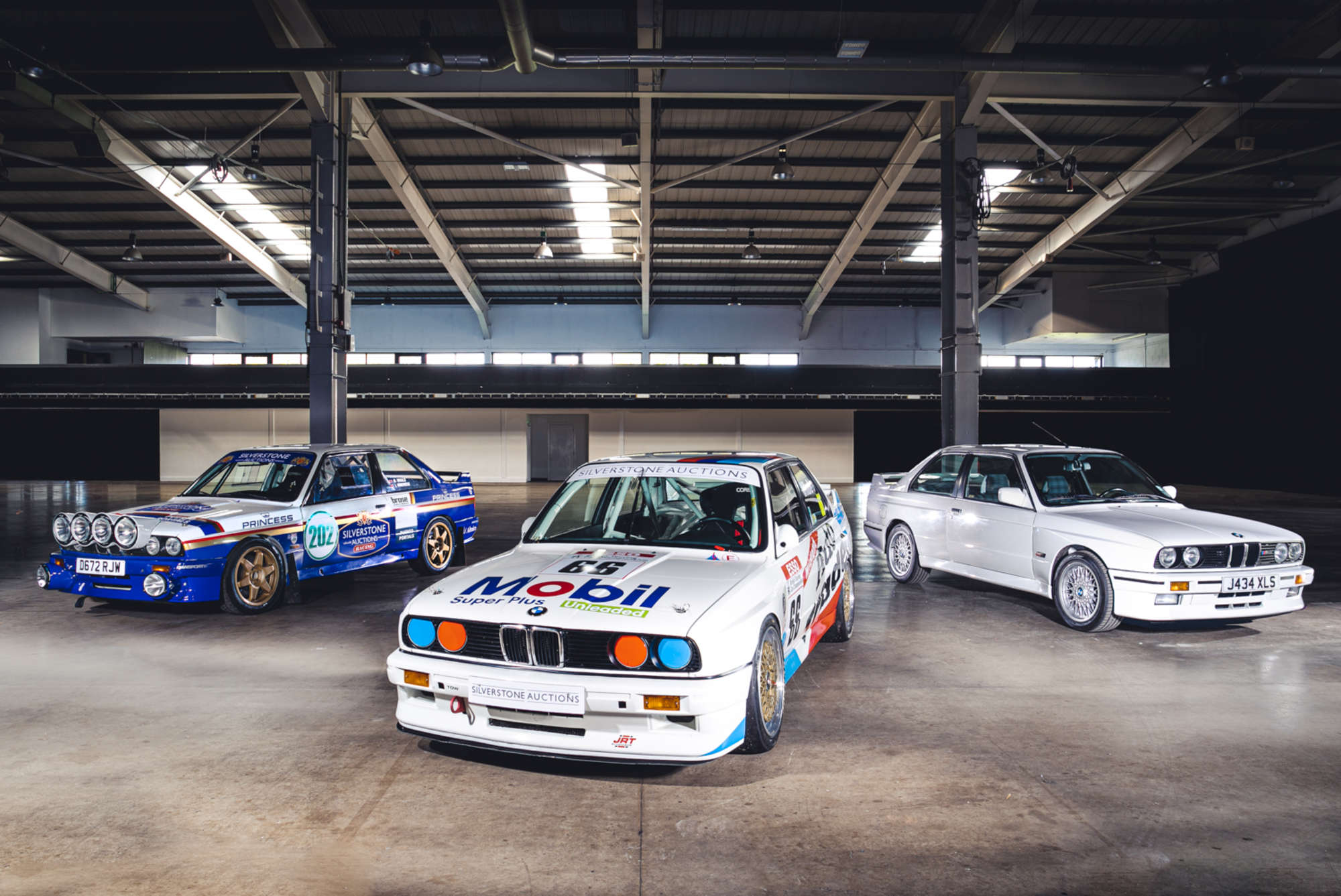 One of those cars they dreamed about during the 1980s was the BMW E30 M3. Designed and built to qualify BMW for entry to the popular touring car championships throughout Europe, it was rare, had an exotic mechanical specification and more than proved itself both on the race track and on the road in the hands of owners who valued an exciting drive.
Values of the standard E30 M3 coupé have risen significantly over the last few years, but it is the special editions that always pull in the biggest money: average values of the later Evo II have risen from £57,575 to £64,025 in the past year. These, say Simon Lord, founder of Redux, the BMW E30 M3 specialist, are the ones that collectors feel draw them closest to their race track heroes.
"If you were born in the 1970s, your Saturday afternoons as a kid were likely spent glued to the television watching the now-legendary battles of the BMWs of Soper and Cecotto. Today many of those people now have the disposable income to buy the cars they lusted after. The homologation versions not only give you the box-flared arch styling, but performance and great handling that is still a lot of fun on the back roads."
Renault had been at the top of Group B rallying in the 1980s with the 5 Maxi Turbo, but by the early 1990s it needed a car to make use of the full 2-litre engine capacity allowed under rally regulations. In 1993, the 1998cc Renault Clio Williams was launched as a homologation vehicle for the Group A and Group N racers.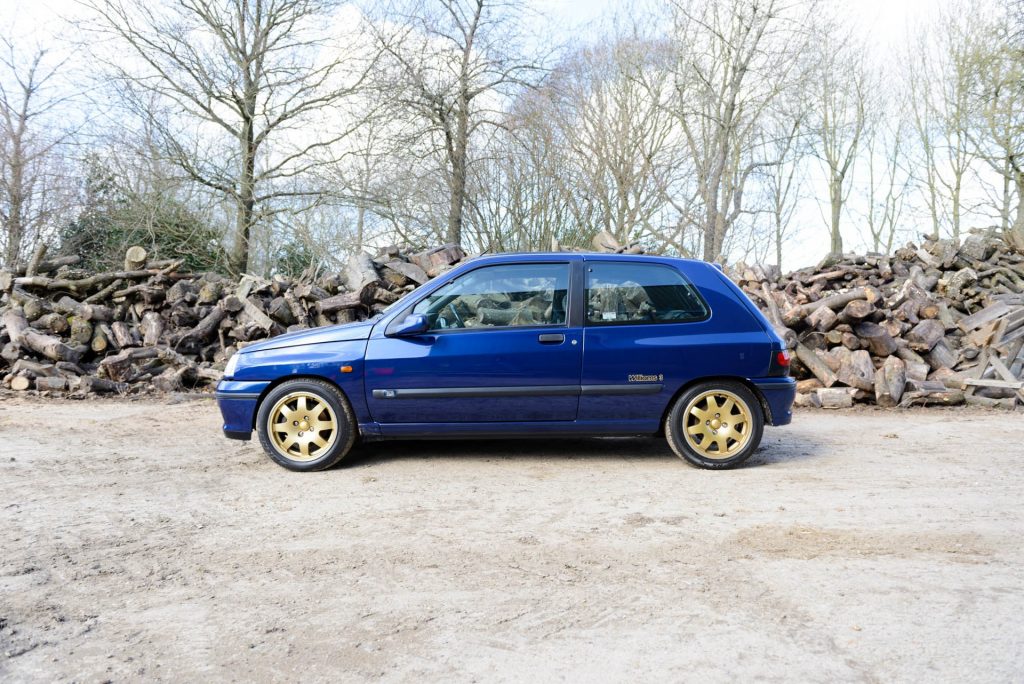 For years, as other hot hatch values rose, prices of the Clio Williams remained relatively static. However, in the last year there has been a real surge of interest, especially in those survivors of the original batch of homologation cars. Although you can still buy a rough one for well under £10,000, values of the very best have shot up: the Hagerty Price Guide now shows an 'Excellent' example as worth £18,100, and values across the board have risen by an average of £5,700 in the year.
As Nick Whale says, it is heartening to see that the majority of these cars are being snapped up by true car enthusiasts. "They are perfectly useable, because they have things like central locking, electric windows, ABS brakes and [in some cases] air conditioning, all things we take for granted today but which make them safe on the road when you take them out for a run." And taking them out is something owners enjoy doing. These are cars that are seen, shared and appreciated – and cars that bring back hazy memories of two heady decades.
---