Over the weekend of Goodwood Revival, I looked on with no small amount of envy as classics were all around me and and I was heading elsewhere for work commitments. A brace of vintage Bentleys barked like seals at the lights, a couple of young guys in a red E-type and an MGB GT V8 burbled past. How I longed to be alongside them on my Moto Guzzi, or in my Triumph GT6 rather than attending a PCR test so I could be declared fit to travel abroad.
Yet when I saw one of those old Bentleys limp past my house later that evening, I wondered what had caused that misfire.
How much is your car to insure? Find out in four easy steps.
Get a quote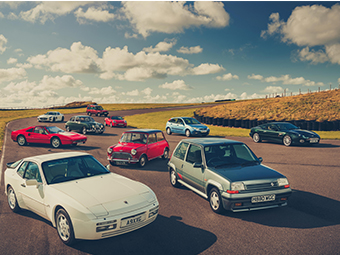 Was this month's introduction of E10 ethanol enriched petrol to blame? Did the hapless owner fill up with his usual tankful, little knowing that the distilled bio ethyl alcohol will have mounted an all-out assault on his car while he enjoyed the racing? From the copper and cork washers in his Skinners Union carburettors and the solder in his brass carb floats, let alone the other parts of the WO Bentley designed monobloc engine which this aggressive solvent could get its teeth into, could it have been the new grade of petrol causing rough running? Especially when the government's online fuel compatibility checking tool is far from accurate.
Yet, it didn't need to be this way. Last year the government sneaked out a White Paper on a predestined move to E10 bioethanol fuel mix signed by previous government ministers.
In theory E10 fuel should have been introduced around 2011 when the new EU standard was established, but Britain dragged its feet. By 2014 the government was talking seriously, but again a combination of push back from interested bodies and poor pump labelling put paid to the plan.
The undertaking was part of the Renewable Transport Fuel Obligation (RTFO), which required 10 per cent of road transport energy to be from renewable sources by 2020 and 12.4 per cent by 2032. Large-scale fuel providers were obligated to meet these targets and show what mix of their fuel came from renewable and sustainable sources.
Like a lot of so-called environmental legislation, the benefits weren't clear cut. Even the government's own Impact Assessment report said that "there are no clear consumer advantages to choosing E10 fuel" and also that its RTFO targets up to 2032 could be met without the introduction of E10.
Nevertheless, you'd have thought that adding bio ethanol to petrol at least saves the release of climate-changing carbon dioxide (CO2) greenhouse gas when fossil fuels are burned. And that's true, though exactly how much it saves is the source of some debate. In 2019, the UK government's own figures claimed that the 1,400 million litres of fuel equivalent saved about 82 per cent of CO2, but that figure fell to 78 per cent when indirect land use change was taken into account.
For most cars built after 2000 there's no change, just fill up and pay; your car will run on E10. For cars built before then, however, it's a bit of a lottery and for classic cars (and also motorcycles, garden machinery and marine applications), E10 isn't a great idea. Ethanol is a solvent, which if not inhibited properly, can attack many parts of a fuel system including zinc, brass, copper, aluminium, seals, cork, leather, polyurethane and epoxy resins.
There've been issues with older cars in America and in marine and agricultural industries where fuel tanks are often lined with epoxy resins or entirely constructed of glass reinforced plastic. It also strips out deposits in fuel tanks and lines, injector pumps and carburettors, which cause blockages. And it's massively hygroscopic, which means it attracts water and that's a big problem for cars that are left for several months; classic cars for example. The water can cause corrosion in fuel systems and will cause paper filters to swell up. There are also issues with cold starting when ethanol is used in high concentrations.
But with a government simpering at the thought of leading world leaders into a new world order of low-carbon stewardship at COP 26 this autumn, there's at least the environmental benefits of ethanol aren't there?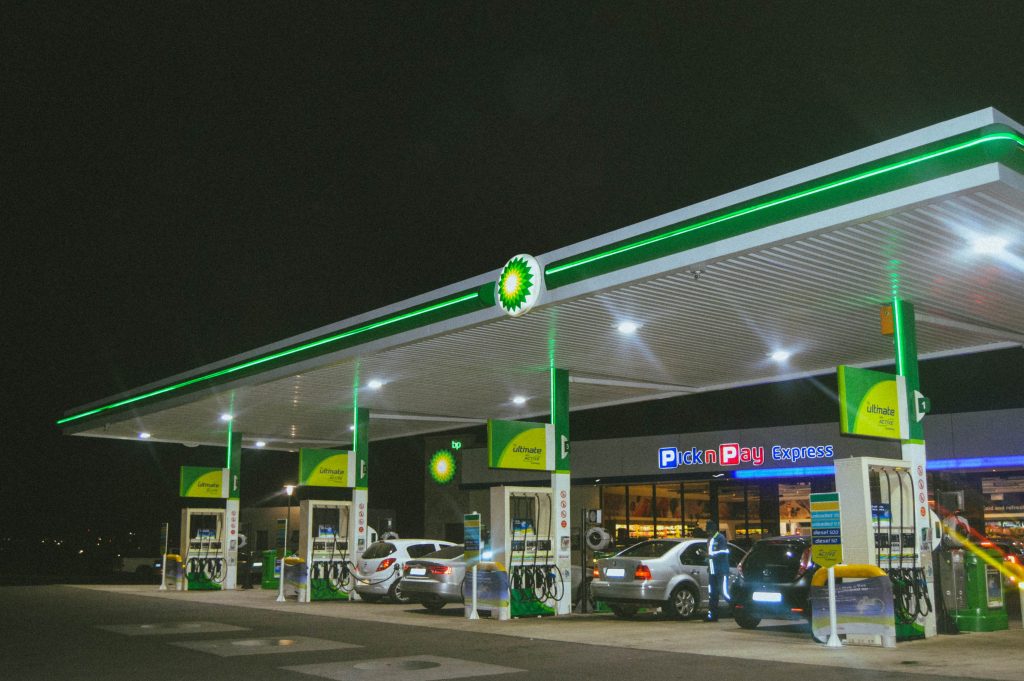 On the face of it, burning plant-derived ethanol provides a virtuous carbon cycle; plants absorb CO2 (they release it as well) and after the bio ethanol that is processed from them is burned in engines, it releases that same CO2 back into the atmosphere.
It's more complicated than that, however, since crops have to be grown, tended, harvested, dried, fermented, distilled and burned, which requires resources – land, energy and lots of water.
Energy balance is the figure for the energy invested against the energy harvested and studies have shown the energy balance of US corn-derived ethanol to be as little as 1.3, with Brazil's sugar-cane-derived ethanol having an energy balance of up to eight. In 2019 in the UK, imported corn-derived, bio ethanol feedstock accounted for 31 per cent of the bio ethanol burned and 10 per cent of the total renewable fuel.
There is also evidence that while ethanol burns without significant particulate emissions, it adds to exhaust toxity which can be an issue in built-up areas. It's also about a third less energy dense than pure petrol, which means if you burn it, according to the US Environmental Protection Agency, there's between a three and four per cent reduction in fuel consumption compared with oil-based fuel.
Tests, however, have shown fuel consumption could increase by as much as 11 per cent, especially in small cars. When What Car? performed independent testing of the fuel consumption of family cars run on E10, they were found to guzzle more fuel, by between 9.8 per cent and 11.5 per cent. Even the government's own research suggests that best-estimate costs to car owners using E10 could be a total of an extra £200 million in the first year alone.
There's also the issue of biomass culture being substituted for food production and a distinctly awkward question of the morality of growing food for our cars in a world where, according to UN Food and Agriculture Organization estimates, "there are about 815 million people in the world suffering from chronic undernourishment".
And concerns have also been expressed about inter-government high-level sharp dealing in carbon credits and import tariffs, which could have the effect of bio ethanol being tankered around the world to massage renewable fuel figures – but they wouldn't do that would they?
In Europe E10 fuel has been available for some years now, but it is sold alongside E5 with just five per cent ethanol, which has remained available at the pump and that's what a lot of old car owners use.
So why isn't this the case in the UK? The answer lies in the way the white paper was sneaked out in the middle of a Covid lockdown with no publicity. The government said that the move could result in CO2 saving of up to 750,000 tonnes (though that figure was 700,000 tonnes in the first paper on this subject), or the equivalent of taking 350,000 cars off the road.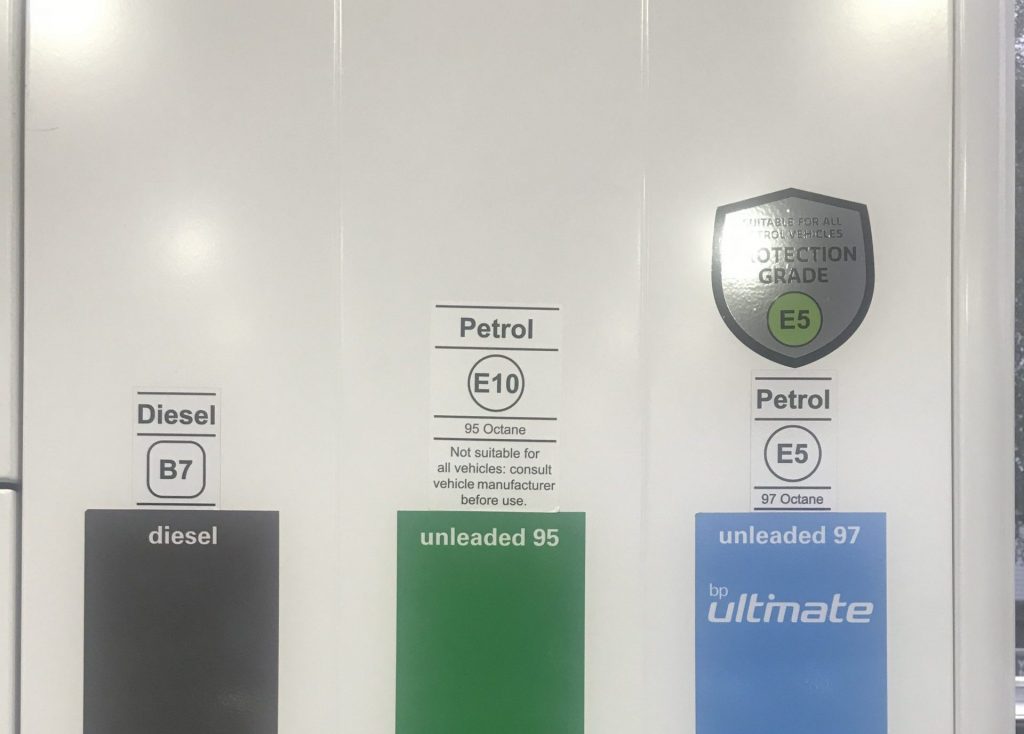 This was the result of negotiation with the seven bio-fuel retailers, one fuel retailer and 15 trade associations who replied to the original 2018 white paper along with 57 members of the public and a number of motoring organisations. Rather than offer a third grade of petrol, which was a popular idea with the public and the method used in Europe and North America, the industry put pressure for a seamless introduction (for them) so that E10 bio ethanol mix would become the new 'standard' premium fuel with an octane rating of 95 Ron min, with what we now know as super unleaded (octane rating 97 Ron min) as the low bio ethanol fuel choice with less than 5 per cent mix.
This is partly because in the majority of large petrol stations the industry has standardised on four tanks and four outlet pumps with standard and super unleaded petrol, standard and high-cetane, low-sulphur diesel being supplied.
In other words, it's a fix that suits the government and the fuel retailers and no one else, particularly that poor man in his sickly Bentley now being attended to by a breakdown man and van. One recent estimate suggests that even with the lower fuel consumption penalty of E10, running a car on super unleaded could cost drivers up to 12 per cent more.
There's nothing much wrong with trying to give E10 bio ethanol a trial, but the way it has been introduced in the UK is a sham that shows our politician as a duplicitous, manipulative lot and fuel companies as conglomerates that don't give a stuff about the owners of older and classic cars.
Read more
Confusion over E10 fuel as government's car compatibility checker misleads drivers
Everything you need to know about using E10 fuel with your classic car
Opinion: Don't let emotions ruin your next car-buying adventure