Hagerty research suggests half of Britain's drivers don't know how to check whether their car is compatible with E10 fuel – despite more than three quarters of them being worried that the new unleaded petrol could harm their car or motorcycle.
Adding to concerns, a UK Government tool designed to help motorists know if E10 is safe to use with their car or motorcycle could mislead drivers into damaging their classic cars and motorcycles.
How much is your car to insure? Find out in four easy steps.
Get a quote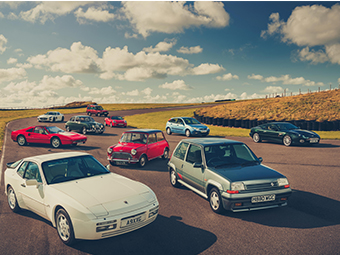 In a survey of 699 drivers, Hagerty found that 49 per cent did not know how to check that E10 was safe to use with their vehicle.
At the same time, 78 per cent said they were worried about its introduction, saying it could cause damage to the engine, fuel lines, petrol tank, seals and carburettors.
Despite this, a Hagerty investigation has found that the Gov.uk website suggests nearly all Audi models and all BMW and Vauxhall models regardless of their age would be compatible with the new type of unleaded petrol, when in fact experts have told Hagerty they could be damaged by using it. Older Volkswagens, made before 2001 and 2002, are also listed as being safe to use with E10
Owners of other makes, including MG, Maserati and Lamborghini, are offered no guidance other than to contact a dealer.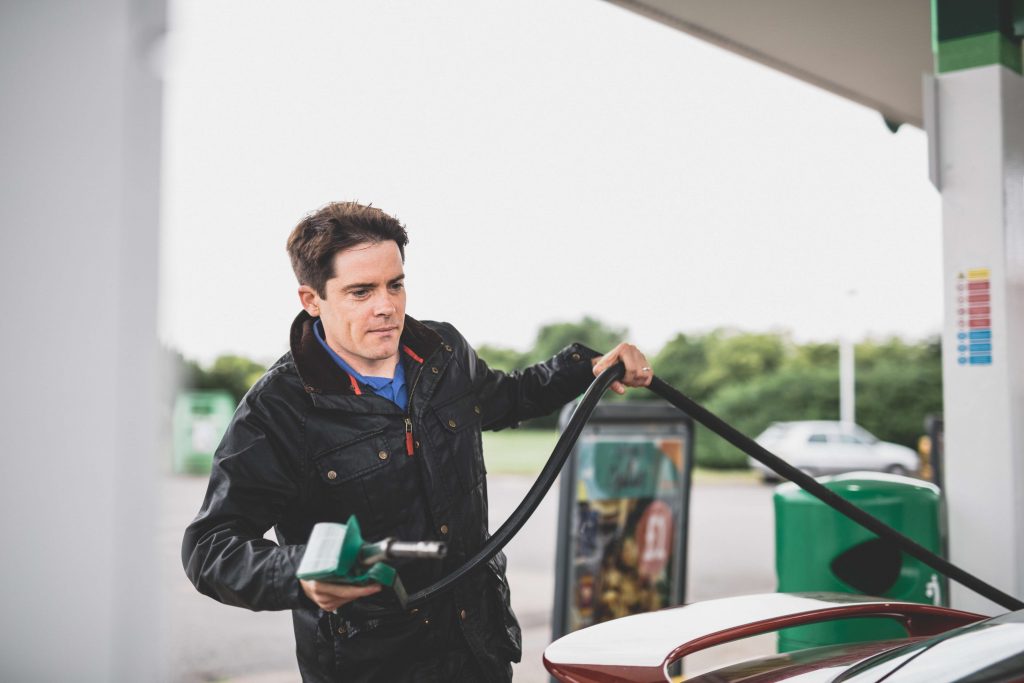 E10 is being introduced to help combat high air pollution and CO2 levels in the atmosphere as it relies on a higher bio-ethanol blend. Bio-ethanol is a renewable, not a fossil fuel, and the 10 per cent bio-ethanol blend is being touted as a cleaner way to fuel petrol engines. Government estimates suggest that its introduction could cut CO2 emissions by 750,000 tonnes a year, the equivalent of taking 350,000 cars off the road.
To help educate motorists and get them ready for the switch, the UK Government has launched an advertising campaign and has added an E10 checker to its website. Using a drop-down menu, motorists can choose their relevant car manufacturer and the tool advises on which models are suitable for E10. But as Hagerty's research shows, drivers must proceed with caution, and owners of classic cars would be well advised to consult marque specialists for advice on compatibility given the potential implications of using the fuel over the long term.
In some cases the advice is simple – for Jaguars, for example, E10 can be used in cars built after 1992. Meanwhile, Citroën and DS Automobiles cars built after January 1, 2000 are safe to use the new blend, while others such as Fiat advise that E10 is compatible on cars built to Euro 3 emissions standards.
For other manufacturers there's more detail. The checker reveals that E10 is suitable for all Alfa Romeo cars built from 2011, along with all MiTo and Giulietta engines, both naturally-aspirated and turbocharged TBi versions of Alfa's 1.8, the 3.2-litre JTS V6, and the 32-valve 4.7-litre V8 used in the 8C Competizione.
For Mercedes owners, the website assures them the 'vast majority of all Mercedes-Benz vehicles with petrol engines' are compatible with E10, apart from W203 and C209 cars using the first-generation of Mercedes' direct injection engines, models 'not equipped with three-way catalysts', and cars 'retrofitted with three-way catalysts or produced with a carburettor'.
The waters are muddier for other owners, however. For Saab, the Gov.uk website says all cars 'with petrol engines produced since the mid-1980s are cleared for use with E10 petrol', and adds 'owners of vehicles produced up to the mid-1980s should consult their dealer'. Without a definite year, it could be confusing for Saab owners to know whether their engines will be E10-compliant.
The same also applies to Vauxhall models. Here the Government's advice is that all Vauxhall petrol engines, except the Z22YH 2.2-litre direct injection petrol as used in the Vectra, Signum and Zafira can use E10 which, considering the number of petrol engines Vauxhall has built during its 100-year history, seems unlikely.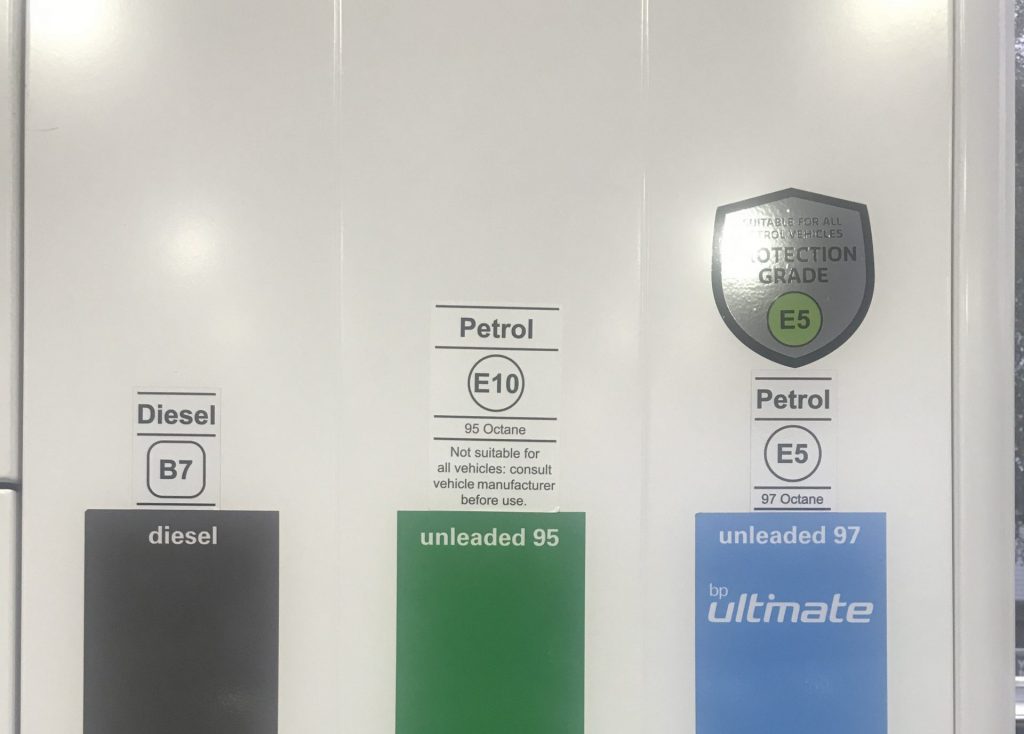 New cars, most modern classics and many classic cars can happily run on the outgoing forecourt standard called E5. A switch to more ethanol-rich E10 could cause plastic, rubber and fibreglass components to perish more quickly, potentially leading to corroded fuel tanks, blocked injectors and degraded fuel hoses and seals. These problems can not only be costly to fix but also be a significant danger to a car's safe operation; we've explained the problems in detail, here.
The RAC predicts some 600,000 car owners could be affected by the new blend, and says as a general rule cars built before 2002 should stick to E5 (which will gradually be phased out on forecourts over the next five years). But even though all cars sold in the UK since 2011 have had to be E10 compatible, some modern cars have still slipped through the net.
Guy Lachlan, MD of Classic Oils, told Hagerty that classic car owners could face costly preventative maintenance. "You've either got to use fuel with no ethanol or change the materials that don't like it," warns Lachlan.
"If you are in any doubt about your rubber fuel lines, change them. Get rid of your fibreglass petrol tank and install an aluminium one. The other thing ethanol really doesn't like is solder. If you are running a soldered float in your carburettor still then think about carrying a spare – they're generally quite easy to change."
Mark Burnett, Managing Director of Burlen Fuel Systems, said "At Burlen we always aim to stay ahead of fuel technology, and undertook tests and prototyping well in advance of the introduction of E10 fuels. As a result all new SU, Amal and Zenith products are suitable for use with E10 petrol. Our service and rebuild kits are E5 safe and susceptible components such as diaphragms and needles have been tested with E10 fuels. Cork jet seals can be replaced with our Super Dry kits made with Viton rubber, but our recommendation for Classic owners is to fill up with E5 or under until they are confident that the complete fuel system can cope with E10 or higher."
For the next five years, super unleaded petrol – now referred to as 'protection grade' by some retailers – will maintain an E5 blend. Owners of older cars will have to pay a premium of up to 12 pence per litre to use super unleaded.
A Department for Transport spokesperson told Hagerty: "The information in each case is based on manufacturer statements listed via ACEA (European Automobile Manufacturers' Association)."
A disclaimer on the fuel checker site says: 'The information is subject to change and we cannot guarantee its accuracy. If your vehicle is fitted with replacement parts this will also affect its accuracy. DfT and its partners will not be liable for any damage to your vehicle as a result of you using this service.'
If you have any concerns over using E10 petrol, click here to read our comprehensive guide to the new fuel.
Read more
How to carbon offset a car's emissions
Homes do more damage to climate than cars
What the Ultra Low Emissions Zone means for London's classic car owners