Drivers who want to do their bit for the environment may do well to look closer to home before buying a costly electric car, after research revealed that homes pose a greater threat to the climate than cars.
The National Housing Federation (NHF) says that England's 25 million homes emit nearly 59 million tonnes of CO2 annually, compared with 56 million tonnes of CO2 from the 27 million cars licensed for the road.
How much is your car to insure? Find out in four easy steps.
Get a quote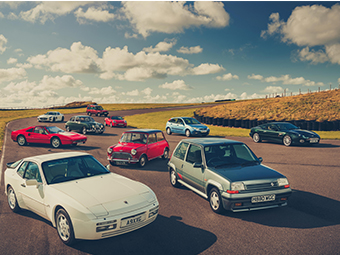 The NFH, which represents social landlords in England, blames 'leaky' homes fitted with gas central heating, highlighting poor insulation that means heat easily leaks out of homes which then burn through more gas to keep them warm.
It says its analysis, which compared home emissions with Department for Transport figures, shows that the average family or household in England is currently producing more CO2 each year by living in their home than they are by driving.
The findings follow previous research by HERO-ERA which showed classic cars emit just one sixth of the total annual emissions of a modern car. The report found that, on average, classic cars are used a mere 16 times a year, totalling 1200 miles or less. The CO2 produced by a classic car over this distance is equivalent to 20 per cent of the CO2 output by a person's annual computer and mobile phone usage.
More recently, the Tony Blair Institute for Global Change reported that climate change can be tackled with small reductions in driving, amongst other changes in habits.
Its findings suggest the average kilometres travelled per driver would need to decline by about four per cent between 2019 and 2035, although 60 per cent of cars by 2035 would need to be electric.
Kate Henderson, Chief Executive of the NFH, said: "For too long the impact of housing on climate change has been overlooked. While we've become more conscious of the vehicles we drive, the amount we recycle and what we eat, these shocking new figures must now force us to recognise the enormous role our draughty homes are having."
Read more
How to carbon offset a car's emissions
Everything you need to know about using E10 fuel with your classic car
What the Ultra Low Emissions Zone means for London's classic car owners