The Government is abandoning its ambitious plans to abolish all new petrol and diesel-powered cars by 2030.
Instead Prime Minister Rishi Sunak is expected to allow new ICE vehicles to continue to be sold until 2035, despite his predecessor Boris Johnson's world-leading promise to end combustion car sales five years earlier.
How much is your car to insure? Find out in four easy steps.
Get a quote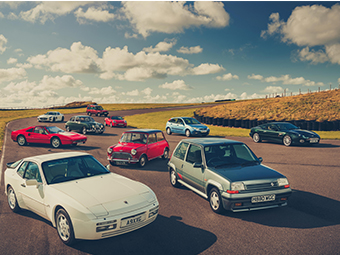 Home Secretary Suella Braverman told Sky News: "We're not going to save the planet by bankrupting the British people. And we're only going to achieve that net zero target whereby people and the British people can go about their daily lives using their cars, using the facilities that are available."
The move (which could yet be reversed) is facing a wide-range of opposition, not just from environmental groups, but from the motor industry itself.
"The view of the industry is we're on track for ending fossil fuel vehicles. It's not for turning back & the UK should be leading it both as a market & as a manufacturer," commented Mike Hawes, Chief Executive of the Society of Motor Manufacturers and Traders. Lisa Brankin, Chair of Ford UK added: "This is the biggest industry transformation in over a century and the UK 2030 target is a vital catalyst to accelerate Ford into a cleaner future. Our business needs three things from the UK government: ambition, commitment and consistency. A relaxation of 2030 would undermine all three."
Even Sunak's fellow Conservative Members of Parliament are against the U-turn, with one claiming it is "anti-business" considering how much the UK car industry has invested in electric vehicles. It's quite possible that Sunak could face a vote of no confidence from MPs triggering yet another turnaround. Watch this space.