Last December, Porsche announced a significant investment in the development, production, and distribution of a synthetic fuel that can replace gasoline. Now the German car maker believes internal combustion engines using its eFuel will make internal combustion cars as clean as an electric alternative.
"Synthetic fuels are very important to allow us to reduce our CO2 output," Dr. Frank Walliser, Porsche Vice President of Motorsport and GT cars, told evo. "Emissions are way better than current pump fuel, with less particulates and less NOx produced. Synthetic fuels have 8–10 components, whereas petrol today has 30–40, and not all of them are welcome.
How much is your car to insure? Find out in four easy steps.
Get a quote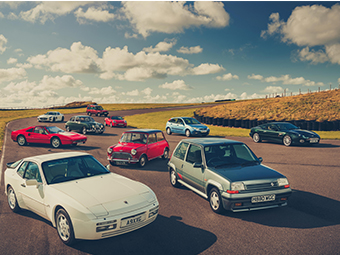 "Synthetic fuel is cleaner, and there is no byproduct. And when we start full production, we expect a CO2 reduction of 85 percent. From a 'well to wheel' perspective – and you have to consider the well to wheel impact of all vehicles – this will be the same level of CO2 produced in the manufacture and use of an electric vehicle."
While the development of synthetic fuels remains in its infancy, Porsche sees eFuel as a way to keep classic cars on the road when and if fossil fuels are banned around the world.
"Seventy per cent of the cars we have ever built are still on the road," Porsche CEO Oliver Blume told Hagerty in December, "and for many years to come there will be cars powered by combustion engines."
Everything you need to know about using E10 fuel with your classic car